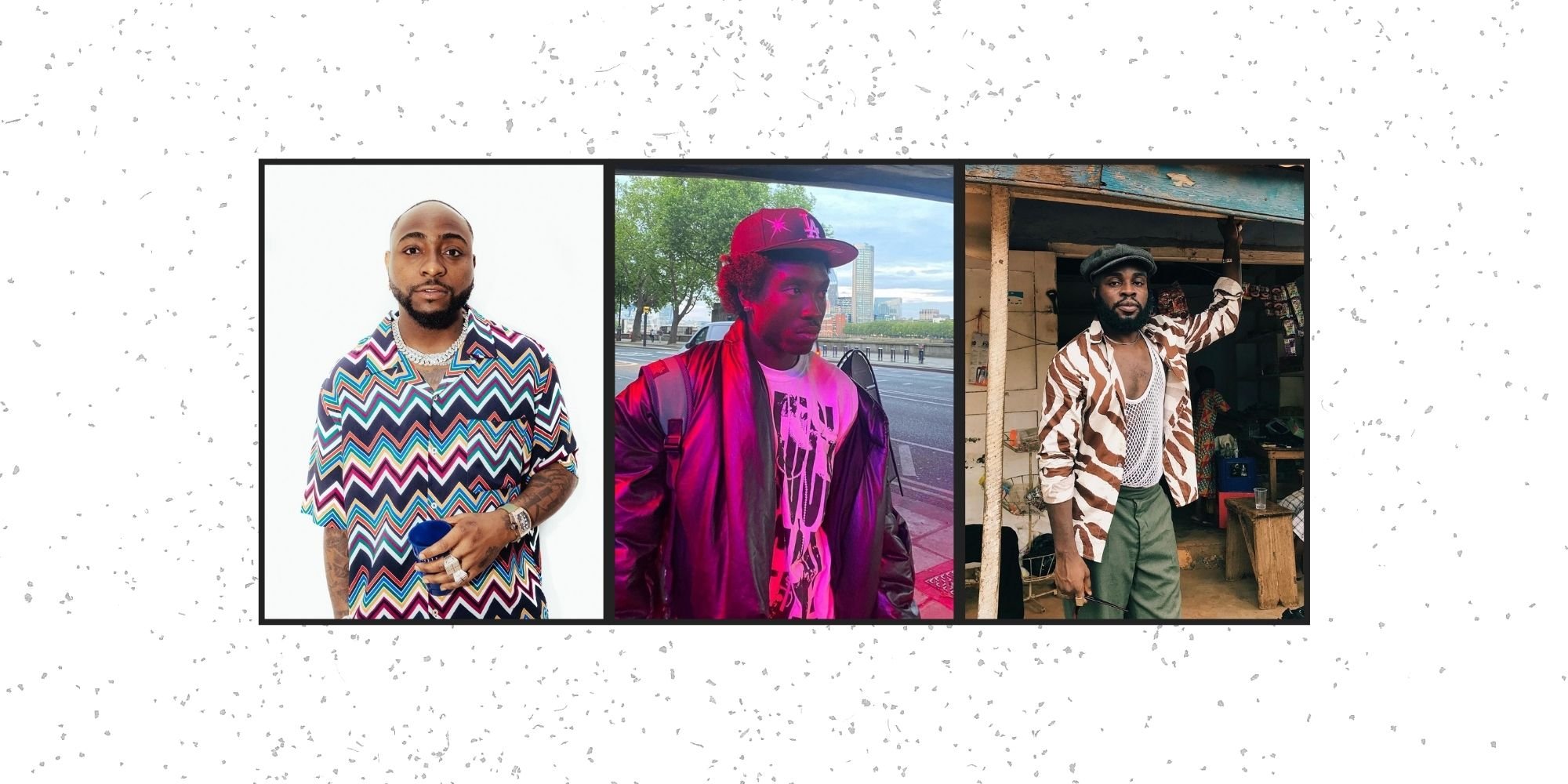 Songs Of The Day: New Music From Davido, Odunsi, M.anifest & More
Featuring Davido, Kizz Daniel & more
As the year winds down, the sheer number of music we receive at The NATIVE keeps growing at an exponential rate. With live shows back in full swing and Afropop hits such as Wizkid's "Essence" and CKay's "Love Nwantiti" climbing the charts both home and abroad, there has never been a more exciting time than the present for the ever-evolving sonic landscape. Through it all, we remain committed to the ideal of music discovery and sharing that is a big part of what we stand for.
That's where our Songs of the Day column comes in. We're doing the work to stay on pulse with all the music coming out from across the continent and beyond, bringing you exciting songs of tomorrow: today. Last time out, we had exciting music from Niniola, Peruzzi, and GuiltyBeatz amongst others. Today, we're bringing you new music from Davido, Odunsi, M.anifest, and more. 
Davido & Focalistic – "Champion Sound"
For much of this year, Davido has continued to impact culture without dropping his own music. Still, his guest features have maintained the magnetic presence that makes him one of the most celebrated musicians out of Africa. To close out the year, he's reunited with South African rapper, Focalistic, to rekindle the chemistry of "Ke Star (Remix)," their cross-continental hit from earlier in the year. "Champion Sound," this new attempt is not so new however as it has been playing for months from Jozi to Lagos and is already confirmed a hit in many quarters. The Dalia Dias-directed video finds both musicians making overt brags and bouncing melodies off each other. 
Odunsi (The Engine) – "Half A Tab"
While the world waits for full-on immersion into Odunsi (The Engine)'s world after the statement-making success of 'rare.,' he has continued to push his music in a variety of eclectic directions that reinforces his dedication to artistic exploration. "Half A Tab," his latest is influenced by the glittering essence of Disco music. The single is tempered with a soul essence that sees the cult hero lean into psychedelia and half-whisper lyrics such as "I swear I saw the devil in the VIP and she looked me dead in my eyes." 
Kizz Daniel – "Addict"
Earlier this year, Kizz Daniel caught a nationwide hit with "Lie," displaying a level of self-awareness and the confidence that has been palpable in his music over the last 18 months. His latest project, 'Barnabas,' sees him continue to make the addictive brand of Afro-fusion that he has made his calling card. "Addict," performed over a minimalist instrumental is an interesting juxtaposition of the euphoric highs of narcotics and the rush of a thriving romance.
M.anifest – "E No Easy"
On 'Madina To The Universe,' M.anifest's eagerly-anticipated fifth album, the concept of home plays a central role, with the rapper searching for what it means to him in an increasingly globalist world. The project is driven by captivating lyricism and rich global sounds but is anchored around the arresting sonics of his home country. On "E No Easy" with Tiggs Da Author, M.anifest's rich storytelling takes root as his collaborator, Tiggs delivers a smooth verse about the complexities of life and the strangeness of the world. 
WANI – "God Bless The Child (GBTC)"
It has taken three years for WANI's 'Lagos City Vice II' to arrive and parts of the project are driven by an air of aspirational composure from the innovative singer. Other parts are narrative flicks bolstered by detailed storytelling from WANI and on "God Bless The Child (GBTC,)" the tensions of operating in Lagos inspire the singer to take stock of his successes and his place in the world. "And we smoking on the loud praying that we gon blow/ Shey we go make am? We still never know," he tenderly sings. 
Ice Prince – "Shakara" ft. CKay
Both Ice Prince and CKay have had a monumental year in differing ways. For Ice Prince, a veteran of the Pop scene, his music has grown more refreshing, thanks to a number of collaborations and his 'Bed of Roses' collaboration with Peter Pann. On "Shakara," CKay pulls the veteran into his mid-tempo emo-Afropop world where they sing about showing affection to a love interest regardless of her efforts to rebuff them. 
DKizz – "Show Me"
Newcomer, DKizz, has shown an intuitive appreciation for Afropop melodies across the breadth of his sparse catalogue. On "Show Me," he leans into the traditional cadence and sonic styles of Nigerian pop to shower his affection on a love interest while expertly interpolating a lyric from Mayorkun's classic anthem, "Che Che."
Tim Lyre – "Highlife" ft. Lady Donli & Prettyboy D-O
Ahead of the release of his debut album, 'Worry<,' Afro-fusion singer, Tim Lyre, has teamed up with Prettyboy D-O and Lady Donli for an Afropop-influenced single titled "Highlife." The song is defined by its celebration of an unrelenting spirit of the hustle and a call for youths to secure the bag with Lady Donli delivering a delightful verse about making it for herself and her family regardless of any challenges in her way. 
Teffy – "Ordained"
For the past few years, Ope Teflon known adoringly to fans as Teffy has occupied an interesting space in the Nigerian Hip-Hop/Rap scene. Emerging back in the early 2000s with peers such as DRB, LOS, Cruel Santino and more, the rapper has been patiently biding his time and improving his skills till his breakthrough moment. That moment seems to have finally come for the rapper who recently released his latest project titled 'Melody King III.' On the standout second track "Ordained," the Lagos-based rapper is at his most braggadocious, as he waxes poetic on his undisputed status in the industry. "Ain't new to the game, youngins know my name/the kid has been ordained," he quips over the song's catchy hook, as he addresses the naysayers and opps who may doubt his position. "Ordained" sets a vast tone for the rest of the project which finds the rapper at his most relaxed as he purveys the city which birthed him.
Marv OTM – "Big 45"
Apex Village remains at the forefront of space-rap culture in Abuja and Nigeria as a whole and Marv OTM is the chameleonic shape-shifter in the creative super-collective. On 'Way Up North,' his 2020 collaborative project with Malik Bawa, the artist switched between braggadocious bars and fluid melodies. Now, on "Big 45," he alternates between both sides to celebrate the glorious high of a night out with his boys. 
SOLIS – "Love Games" ft. Champs
For the past few years, SOLIS has remained one of the head honchos of bedroom pop in these parts. As she gears up for the release of her sophomore project, the singer has shared "Body Signal," a hypnotic track that would get anyone to the dancefloor. For her latest release, the singer teams up with Champs for a breakup anthem and mid-tempo number titled "Love Games." Singing "Cursing is my name/Loving is the game," she questions the feeling of love.v b
Msaki – "Mntakababa" ft. Kabza De Small & Focalistic
South African singer, composer and songwriter Msaki has just unveiled a dual album drop today with 'Platinumb Heart Open' and 'Platinumb Heart Beating' with the former centered on protest and the latter on joy. On 'Platinumb Heart Open,' notable features include the remake to 2019's "Fetch Your Life," an anthem about hope, self actualisation and perseverance in the darkest of times while 'Platinumb Heart Beating' is bookended by the catchy Focalistic and Kabza De Small-assisted number "Mntakababa," a poignant story about family, aspiration and homecoming. Here, all three artists recount the story of an elder sibling filling their younger sibling with words of encouragement and inspiration.
Featured image credits/