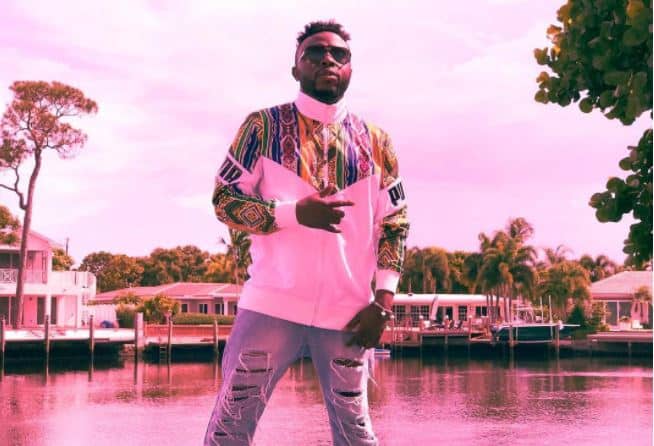 The Shuffle: Revisit "Molowo Noni" from Samklef's Nonilizing years
Of Afropop and the great bromance with Wizkid
Though often understated, Wizkid's ability to thrive on diverse range of instrumentals is a direct influence of working with producers like DJ Klem, J.Sleek and Samklef, who have a similarly wide breadth of range and different soundscapes. Less than six years ago, Samklef alone became an instrumental part of the Starboy's rising. The producer is credited to a considerable chunk of Wizkid's career-defining 2011 Superstar debut. Their collaborations were often founded on the inherent chemistry between two artists intent on re-focusing Afropop towards a progressive contemporary global sound (See: "Don't Dull", "Tease Me", "Ori Mi"). While a collaboration album may have sufficed as an embodiment of their creative bromance, together Wizkid and Samklef still managed to etch a permanent collaborative legacy with titles like "Molowo Noni", the lead single off Samklef's first studio album, Nonilizing.
"Molowo Noni" taps along D'Prince and Ice Prince for an Afropop-hip-hop fusion. Though the heavy drums splintered across the instrumentation are just about as hard as what you'd hear on any rap song on the Billboard Top 40, Samklef layers synths with bandcamp trumpets. The effect gives "Molowo Noni" a certain epic-ness right from the sleek opening sequence Wizkid helms —to introduce his co-collaborators— up till closing hook after a rare killer ice Prince verse (one of the few ever perhaps).
It is agreeable that we no longer have mainstream chart toppers like "Molowo Noni". This is in part because modern Afropop has shed it's hip-hop influences for Carribean and traditional African genres. But also because "Molowo Noni" represents an era of big bang effects where electronic rock guitars could appear under a rap verse like Ice Prince's without cluttering the arrangement. Part of the efforts for a defining Afropop sound at the time were decidedly focused around harmonizing as many popular sounds from the global mainstream as possible. Samklef's Nonilizing era particularly fulfills this ethos with "Molowo Noni" as a peak representation of how well he mastered the art of genre blending — thanks to a versatile partner-in-crime, Wizkid.
Stream Samklef's "Molowo Noni" below.
---
Toye is the Team lead at Native Nigeria. Tweet at him @ToyeSokunbi
---