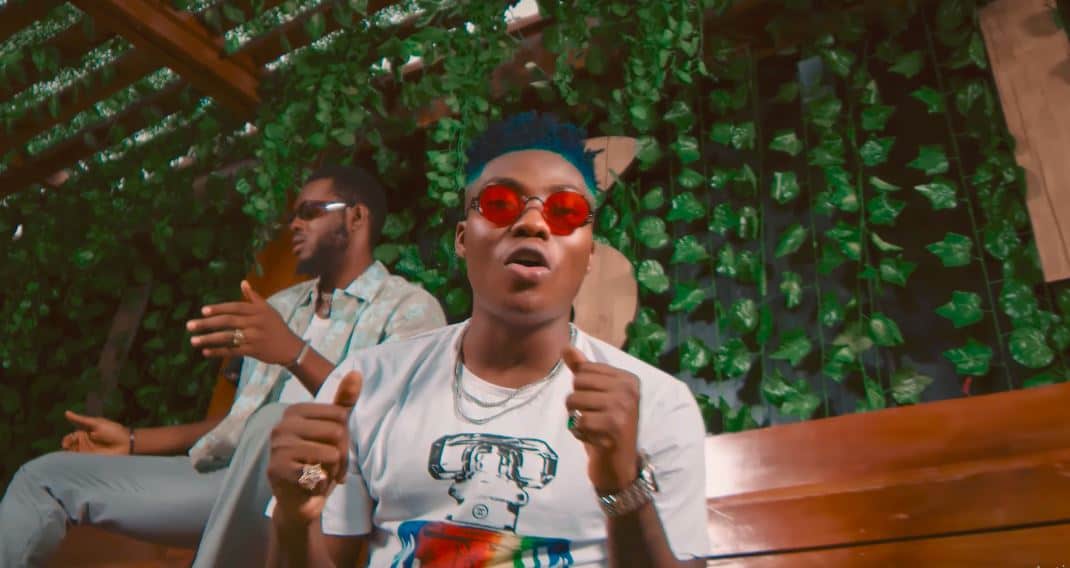 See the colorful music video for "Get Up" by Yung L and Reekado Banks
Off Yung L's coming 'Jollification' EP
Yung L's music videos tend to be bright and colorful, highlighting the buoyancy of the music he performs. For his latest offering, "Get Up", he collaborates with Reekado Banks who recently dyed his hair green. Over the atmospheric beat Chopstix produces mixing ambient synth harmonies with frantic Afropop drum riffs, the two singers deliver lines for a dance number disguised as a love song.
Though both seem to be addressing their love interests, singing "Bend Low, Bend Low/ Make I Rock Your Body Now", "Get Up" is more of a dance instruction recording than an affectionate song. The raunchy intentions will, however, fit perfectly into club DJ rotations and the video emphasizes that through dancers performing in a dimly lit room. TG Omori directs the video following Yung L and Reekado Banks as they perform in different locations from a shopping store, a bar in Lagos and in a living room set. The vibe of the party anthem is felt in each scene.
"Get Up" is expected to feature on Yung L's coming EP, 'Jollification'.
You can watch the video for "Get Up" below.
Featured Image Credits: YouTube/YungL MrMarley
[mc4wp_form id="26074″]
---
You are meeting Debola at a strange time in his life. He wandered into a dream and lost his way back. Tweet at him @debola_abimbolu
---