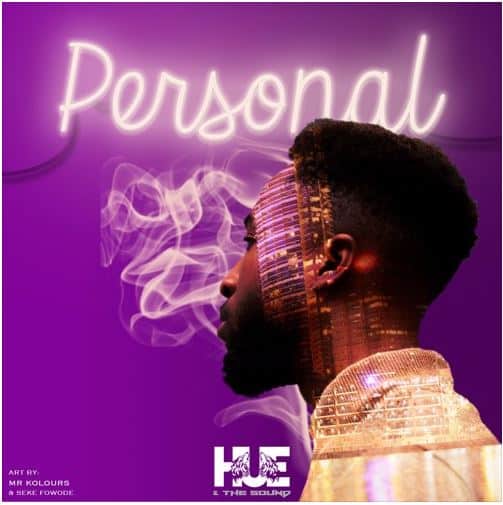 Hue and The Sound takes on afropop with "Personal"
King of genres
At some point in the trajectory of every Nigerian musician's career, they try out Afropop at least once. Afropop (otherwise referred to as Jollof music or Afrobeats) is easily the biggest genre in Nigeria and the hardest to truly crack. The sound is amorphous and hard to pin down and often artists end up stumbling on a formula that resonates with Nigeria's very mercurial audience like Tekno's stripped down iteration and Nonso Amadi's easy listening take. Hue and the Sound, whose unconventional debut "Good Girl Go", that took traditional trap elements and gave it a Nigerians spin, is getting his stab at Afropop early with his new single "Personal".
It's pretty early in the game to make assumptions, but we'd dare say Hue and the Sound's signature elements have started to become apparent. He favours repetition as tool to turn songs into ear worms and is pretty radical with the hooks, working with the Scandipop philosophy of a hook every twenty seconds. His slightly raspy drawl elevates even the most mundane of lyrics and he's figured out a delivery that doesn't allow for any dead air. But the beat, produced by EuphonicR producer Bond, is the "Personal"s true star. Bond does some of his best work, creating a multi-level instrumental that unfurls itself with each listen, a heavy electronic piano providing most of the song's urgency, layered over dexterous percussions and sprinkled with horn adlibs. It's a great match that might slightly remind you of Maleek Berry (if you are so inclined) and if Hue is going to take this afropop experiment any further, we hope he sticks with Bond.
"Personal" should definitely be on your summer playlist.

---
Edwin eats his rice and cabbages. Tweet at him @edgothboy
---