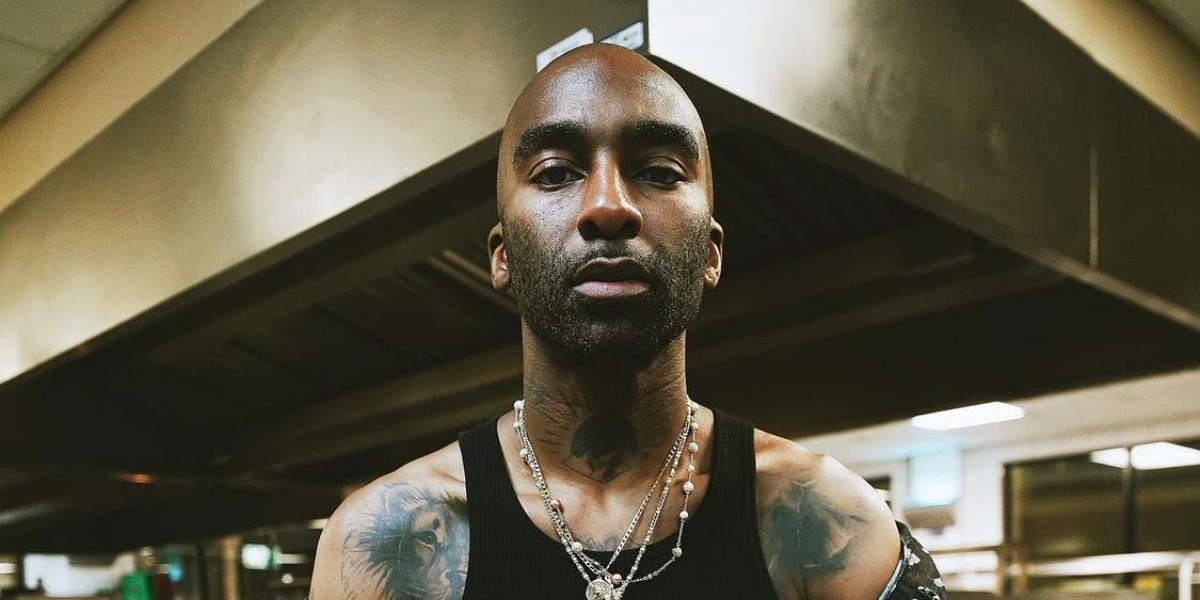 Deep Cuts: Riky Rick was upfront about his willingness to live on "HOME"
"This land is still my home"
Riky Rick was always upfront about his demons. The iconic South African rap artist, fashion enthusiast and entrepreneur, who passed away three weeks ago, openly talked about his alcohol addiction, depressive bouts, and suicidal ideations, but he never wanted to be defined by these struggles. Instead, Riky Rick dwelled on the importance of living a wholesome life, and the arduous but noble trudge towards reaching a more desirable state of being.
In 2015, his classic and only studio album, 'Family Values', vaulted Riky Rick into superstardom. The fusion of Kwaito and rap on hits like "Boss Zonke" and "Amantobazane," as well as the chest-caving 808 bass and roiling chants of "Sidlukontini," proved he was more than capable of captivating ears with instantly memorable slappers. At the same time, though, the album's emotional crux was a quest to be a much better man through sheer will, and by embracing the responsibility that comes with catering to his own family. On "Joy," the intro to his late 2017 EP, 'Stay Shining', he admitted to missteps on his journey, with an acknowledgement that he had to do better for himself as much he was for those closest to him.
Three years later, Riky Rick was still a work in progress even as it seemed like he had a good handle on things. In October 2020, he dropped a 2-song pack that included "UNGAZINCISHI," featuring Focalistic and produced by Tyler ICU, and the Mas Musiq-helmed "HOME." At the time of release, the former garnered attention for being a vibrant fusion of swag rap and amapiano. In the wake of Rick's passing, it's the latter that's become hugely significant, largely due to his final tweet, mere hours before the news of his death broke.
"I'll return a stronger man. This land is still my home." The two sentences were culled by Riky Rick from "HOME," indicating the immense personal value he attached to the song during his lifetime. It's easy to understand the sentiment: "HOME" is the equivalent of peeking at a beating heart through rib cages. In four minutes, Riky Rick gives listeners a striking and encompassing update of his personal welfare, letting us in on a range of emotions, from joy and pain to confidence and anxiety. It's a song where flecks of bravado mingles with vulnerability to form an unvarnished, affecting whole.
"HOME" opens forebodingly, with the famous Cutty Ranks quote, "Six million ways to die, choose one." Thankfully, the rest of the song is meditation on living, with Riky Rick working his way through the effects of wealth and fame on his life, while examining his motivations to keep going. "I was rapping for fun but now it's fruitful/ when fruitful also come with brutal," he raps, contemplating the distressing side effects of his status—fake friends, naysayers, the pressure to continue delivering A-grade music and creative ideas—and also fiddling with the thoughts of retirement from rap, and maybe even life itself.
View this post on Instagram
Amidst Mas Musiq's softly twinkling keys, dirge-like synths and plodding bass, as well as cutting, poetic bridges from singer Howard, Riky Rick raps with a nervy zest, fully aware of the stakes behind every line. "I know I'm living on borrowed time/I'm the greatest of all time/But I'm tired and I wanna put the ball down" is a brief moment of resignation, but as the song proceed, his determination, aided by external pressure, keeps him from drifting down. Even the constantly echoing chorus, "This land is still my home," is a defiant declaration to that effect.
From 2Pac—Riky's most pronounce musical influence—to Dagrin, there are a handful of examples of rappers pre-empting their own death. With the Howard-sung line, "No grave shall hold my body," and that last tweet by Riky Rick, it's tempting to add "HOME" to that pile. To do that, though, would be gravely limiting the song's honesty. It's a proclamation of the urge to keep going despite the external and internal battles; a belief that if we want better, we can do better, and best our situations. As seen in his heart-breaking passing, it's a far more complex process, but at least it's a principle to start with.
Listen to "HOME" here.
---