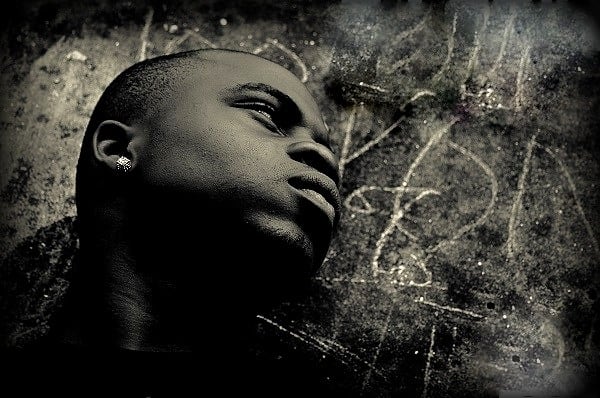 On the everlasting mystery of DaGrin's last song
In memory of Olaitain 'DaGrin' Olaonipekun (1987-2010)
It is nearly a hip-hop cliche to say that all the best rappers are dead. The science behind the immortality of great names who passed at their peaks however, is a cross between the value of works left behind, and the haunting vacuum of a maximum potential unfulfilled. For Olaitan 'DaGrin' Olaonipekun, the last five years of his lifetime earmarked the crossover of indigenous Nigerian rap into the mainstream. His death, brought to light, details of an eccentric hustler's life cut short by uncontrollable circumstances.
While the former achievement made him a landmark figure in the success of a slew of indigenous rappers that came after him, the latter aspect of his life was both a problematic posthumous legacy and perhaps, the greatest highlight of DaGrin's swift rise to the top of hip-hop royalty. This was in part due to how the rapper came from the relative obscurity of a failed 2006 debut, "Still On The Matter" to become the most vocal Yoruba rapper less than three years later. But mostly because of If I Die, a controversial posthumous release reportedly recorded a few days to his death.
Even for DaGrin, a man who infamously declares on "Pon Pon Pon" that he'd gone to the river to wash his head for goodluck, If I Die is a peculiar song. If I Die explores a range of themes: hedonism, fulfillment and the weariness of man who had come to terms with his own mortality. None of these themes would seem out of place in any broody, thought-provoking rap song, except DaGrin was 22 at the time, his only successful album, C.E.O dropped a year earlier and by all standards should be in the celebratory spirits of his early wins.
So why did DaGrin record this seedy song not long before a car accident that claimed his life?
The answer to this question varies, depending on who you ask. Conspiracy theorists will probably tell you, If I Die is proof of a rumoured blood pact the rapper allegedly signed with the Illuminati. Nairaland regulars may mention Esther Falodun, a self-acclaimed witch, who made tabloid headlines nearly a year after DaGrin's death with claims she helped the rapper rise to fame, then took his life afterwards.
It's hard to tell if the truth is buried somewhere between these two ridiculous possibilities, but producer , Frenzy who laid the bass-heavy instrumentals, had an alternate story. According to Frenzy, DaGrin came into the studio like any other day and the recording happened in the moment by chance. During an interview with PM News two years later, Frenzy said: "I played the beat of the song to him and he loved it. So he decided to do freestyle on it first, with the hope of coming back later to perfect it. But unfortunately, we didn't have the time until his accident and eventual death. Dagrin never knew he was going to die"
For a well-versed rapper whose album housed "Ghetto Dreams" —a deep contemplation of strife and social conditioning in the ghetto—its not hard to imagine a mere freestyle to turn out with such a weighty message. The oddity of DaGrin's alleged occultic affiliations is further highlighted when medical reports of his final days reveal the rapper didn't give in easily to the jaws of death. After his death, doctors anonymously revealed the rapper had survived seven heart attacks in intensive care like a badass, before dying on the eighth.
Other reports also speculate DaGrin may have been a victim of Nigeria's faulty healthcare system. According to DaGrin's mother, Mrs Olaonipekun, the rapper's final eight days on earth was marred by neglect by medical professionals of the Lagos State Teaching Hospital (LUTH) who were striking at the time. She told journalists that LUTH nurses neither gave the rapper appropriate care or had facilities to run high-end tests that could've ensured his survival.
Perhaps the only real mystery around DaGrin's death is an eye witness report that a companion who had been clubbing with DaGrin before his unfortunate accident, tried to tag along. And oddly, DaGrin who is usually receptive of his squad had refused, insisting that he'd rather drive through the night alone. Admittedly, this singular final act is hard to explain without attributing it to factors outside the ordinary, especially against the backdrop of a lone posthumous single like "If I Die".
But then again, this was a man who spent years trawling through gritty streets and switching between seedy risk-adjacent jobs, it is not impossible to imagine the rapper had a sense of premonition for danger. His decision to leave his friend at the club is still shrouded in mystery. Yet when you hear him rap "I no be good boy/ but I get loyalty", you begin to wonder if DaGrin had been aware of his impending exit, and hence, refused to let anyone else go down with him. Perhaps DaGrin's "If I Die"   already holds all the evidence we need of his enigma. Especially with a jaded chorus where he sings Kole ye won, Ko ye won in Yoruba, meaning "the world will never understand, they don't understand".
Rest in Peace DaGrin.
Listen to DaGrin's posthumous single "If I Die" here