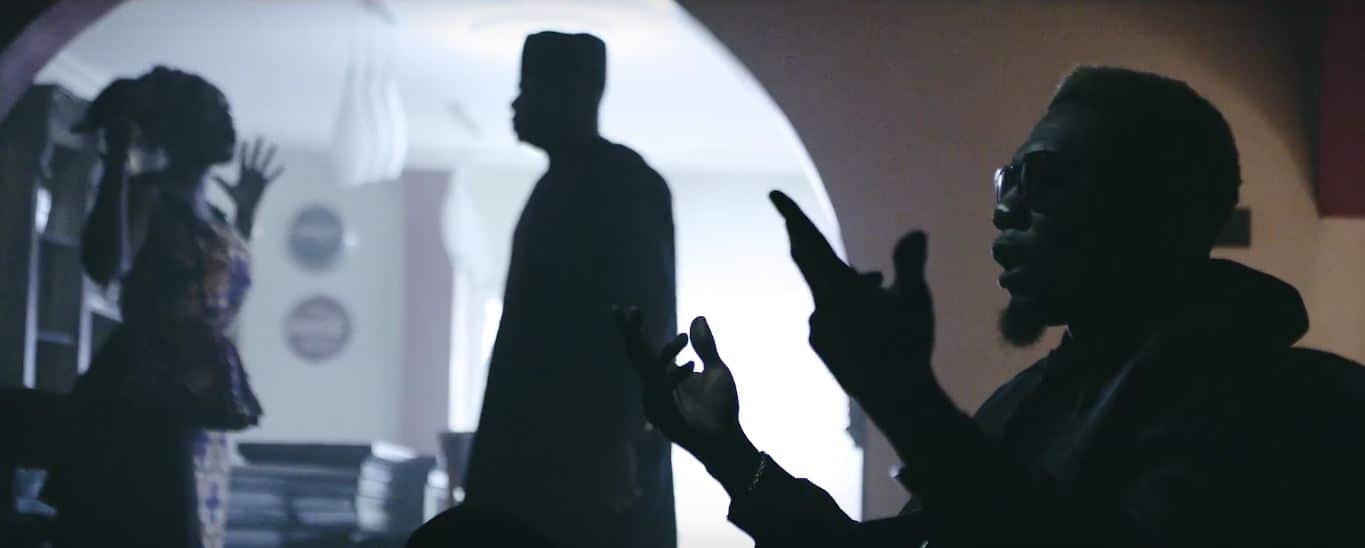 Reminisce details the hazards of abusive relationships in new video for "Ponmile"
Opening avenues for discussing a deep social ill
The topic of domestic violence has gotten more attention in the media lately—Patoranking's "This Kind Love" for instance. But the rise in awareness has only done so much with regards to making victims feel secure enough to share their stories. Fortunately, art can imitate life and true artists know how to shed light on even the darkest of realities. Reminisce already established himself as the "Alaga Ibile" with his indigenous rapping style that focuses on loose and lightweight showy themes. His latest release, "Ponmile" however follows a darker narrative of abusive relationships.
"Ponmile" produced by Jospo is a piano led ballad which Reminisce uses to show off his vocal strength and lyrical depth. He sings a mellow set to reflect the haunting theme of abusive relationship as begs his partner to treat him better. His take on the the subject is made clear by his lines encouraging break ups; "I Love You No More O Ma Kin Se Ese Oo/ If You Don't Love Me Again, Please Let Me Know". Though Nigeria's conservative society frowns on divorced couples, Reminisce would rather break up than result to the apparent violent alternative.
The video for "Ponmile" is directed by Clarence Peters who features Odunlade Adekola and Lota Chukwu to help communicate the message of the song. Their melodramatic performance is effective as the couple are shown quarreling while Reminisce's melancholy expression and drinking scene help for dramatic imagery. The couples fight reaches a climax when Adekola attacks Lota Chukwu and she calls him impotent, showing the physical and verbal sides of domestic violence.
Watch Reminisce's dramatic video for "Ponmile" below.
Featured Image Credits: YouTube/Reminisce
---
You are meeting Debola at a strange time in his life. He wandered into a dream and lost his way back. Tweet at him @debola_abimbolu
---