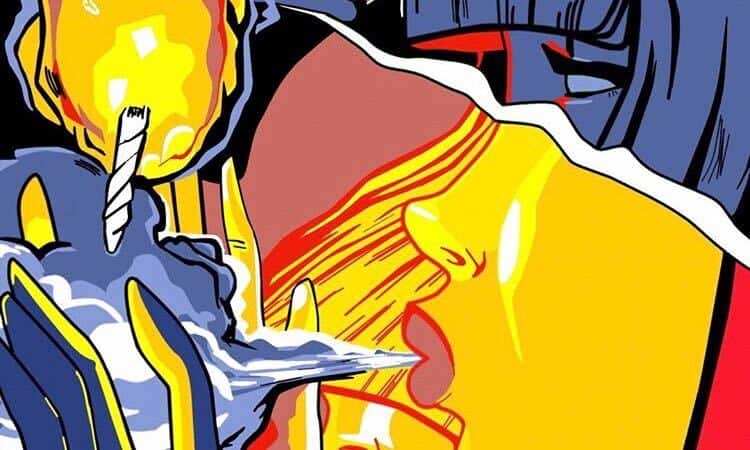 A list of the best songs to celebrate 4/20 with today
The stoner holiday feels especially necessary in 2020
Today is a special day. Celebrating 4/20 in the fourth month of 2020 must count for something, and the holiday feels especially necessary in 2020, given the mental toll recent global events have taken on the entire world. To add to this, the increasing support for the legalisation of marijuana also doesn't count for nothing, as just last month, Ghana's parliament passed the Narcotics Control Commission Bill into law and created the Narcotics Control Board (NACOB), a commission charged with regulating the industrial use of cannabis and eliminating the trafficking of prohibited drugs to ensure public safety. Ghana joined other African countries like Malawi, Zimbabwe and South Africa who also already legalised the drug for medicinal purpose.
We all know that Ondo State is the hot bed of cannabis cultivation in Nigeria. We know how to grow it and it thrives well in the Sunshine State. With an estimated value of $145 Billion in 2025, we would be shortchanging ourselves if we failed t tap into the Legal Marijuana Market https://t.co/qUtER7gUtI

— Arakunrin Akeredolu (@RotimiAkeredolu) May 14, 2019
In Nigeria, the Ondo State government has also shown interest in the profit potential of marijuana, as the governor tweeted back in 2019 that the state would be shortchanging itself by not getting into the marijuana business. Oil prices have crashed even further since that statement was made, and diversifying the economy towards an industry with an estimated value of $145 billion by 2025 is certainly more mouth-watering than it ever was before. This could be the year of the 4/20 and if you're really keen, you could celebrate 4/20 all through the month of April because the calendar year reads 4/20 through out the month.
The origin of the 4/20 tradition varies from myths that 420 was the penal code for marijuana in California but since that's factually inaccurate, we're led to believe that the tradition was started by a group of high school students in the 1970s who met at 4:20 pm for their ritualistic smoke session before the time was adopted into 4/20 for calendar purposes. Over the years, the celebration of 4/20 has meant different things to different people. Some marijuana enthusiastic take the opportunity to protest and demand the removal of marijuana from the Controlled Substances Act.
This could be the year of the 4/20 and if you're really keen, you could celebrate 4/20 all through the month of April because the calendar year reads 4/20 through out the month. So, to celebrate this special day, which we're only going to get once, we've decided to celebrate by offering a list of relevant Afropop songs, which were penned in appreciation of marijuana. Happy Holidays people
Mojo -"Shawarma"
Depending on where you're from, you probably call marijuana a more fond nickname like weed, green, skunk, Ganga, kush, pot and really the list is endless. Some of these nicknames are practical and self-explanatory while others like …. are just extra. Mojo's "Shawarma" reminds us that the real reason for these nicknames is to be discrete while marijuana remains criminalised. The rapper playfully narrates his experience being 'high' after eating "Shawarma" and "Gala" but with the street-hop beat DaRe Kasali produced for the song, it's a nice wink for those who know how it goes down in the streets.
SoulBlackSheep – "On Melancholy Days"
SoulBlackSheep is everyone's favourite indie artist from Ibadan. His soulful R&B songs capture those vulnerable moments in relationships when anxious thoughts haunt your mind. With his minimalist lo-fi production, he maintains a breezy tone that makes his songs compelling, much like "On Melancholy Days", he sings "On melancholy days/ I blaze I blaze so I don't remember" , reminding us of how the drug numbs your pain temporarily.
Santi – "Sparky"
"Sparky" was one of the first hints at the dark-twisted mindscape Santi was crafting for his debut album, 'Mandy and the Jungle'. It was first premiered on Drake's OVO radio in May and from the lyrics, we find him admitting his smoking habit and his gang's violent tendencies when they "get sparky". The ominous accompanying video was one of the highlights leading up to the project's eventual release.
Burna Boy – "Tonight"
Burna Boy's "Tonight" is as relaxing as any high grade strain of weed and he pulls this off thanks to succinct melody and a flow that spirals between different dialects with the practised ease. Like most songs from Burna, "Tonight" listens like a freestyle but sticks to the central narrative of having a good time.
Naira Marley – "Mary Juana" Feat. Wax Twigz
You've probably heard about how the president of the Marlian stan-dom currently dominating street-hop Nigeria was once a grime act in the UK. "Mary Juana" is proof that the change wasn't as drastic as you probably imagined as you can already catch a feel of his unapologetic attitude and hear some of the street-lingo taking form on the tribute song to marijuana he released in 2014.
AYLØ – "Litt!" Feat. Tay Iwar
No matter how talented you are, sometimes it can be hard to find self-confidence, especially for those who suffer from anxiety. AYLØ and Tay Iwar's "Litt!" finds them confidently bragging about their skills and talents over the atmospheric synth-led beat Le Mav-produced beat. Though they don't talk about smoking weed directly, their confident lyrics allude to being "lit" like a blunt and when AYLØ says "Roaches of experience", he creates the imagery that their source of inspiration is in marijuana.

Tulenkey – "Yard" Feat. Ara and Wes7ar 22
Ghanaian rapper, Tulenkey finally made the jump from the underground to the mainstream last year. His gritty storytelling highlighted him as a rapper to watch and his cinematic detailing of a drug operation on "Yard" featuring Ara and Wes7ar 22 was one of his standout moment from last year.
DMW – "Mafa Mafa" Feat. Davido, The Flowolf, Dremo
While we're all enjoying the highs to cancel out the lows, we must also be cautious of the possible effects. Videos of people rolling in the dirt are often shared across social media to discourage people from abusing drugs. The DMW crew of Davido, Dremo and The Flowolf teamed up to deliver their own warning against drug abuse as they plead for people to stay away fro drugs over the street-hop beat produced by Nakademus.
Olamide – "Science Student"
Olamide should be credit for the government's decision to ban the sale of codeine without prescription. He released a protest song against drug abuse, which was somehow misunderstood for encouraging people to do drugs, however, the video made his anti-drug abuse message clear. With the nightmare-ish clip following Olamide through a broken-down asylum, which shows the need for facilities to foster properly rehabilitation rather than treating addicts like criminals.
Featured Image Credits: Instagram/debola_abimbolu
[mc4wp_form id="26074″]
---
You are meeting Debola at a strange time in his life. He wandered into a dream and lost his way back. Tweet at him @debola_abimbolu
---