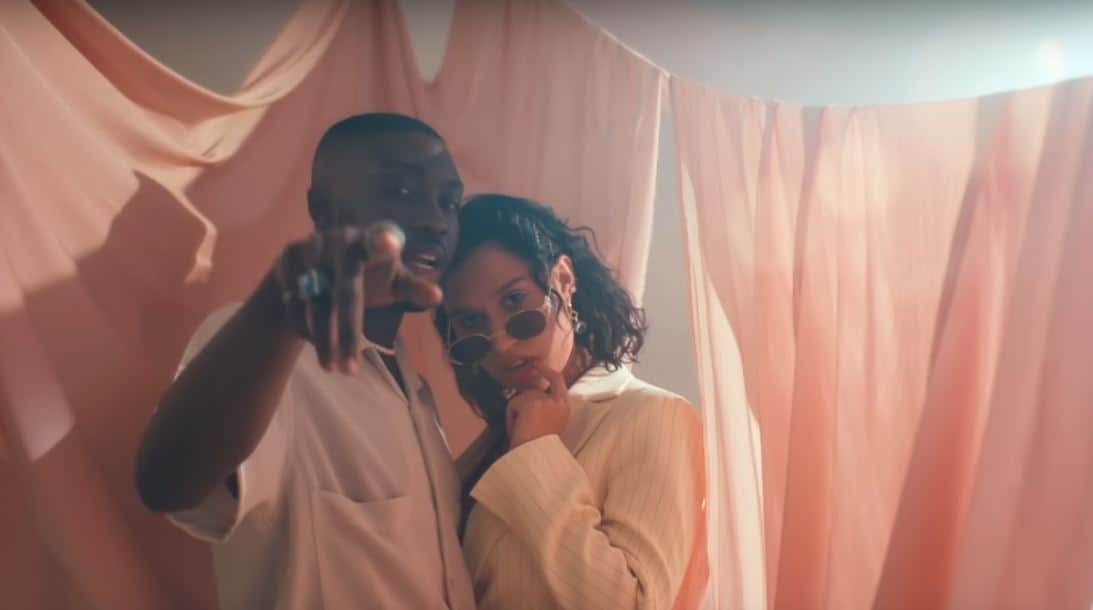 Odunsi shares "Tipsy" music video featuring RAYE
Driven by the sultry buzz from drinking
Odunsi and RAYE are driven by the sultry buzz from drinking wine for their "Tipsy" collaboration. In the music video Dir. LX directs, both are seen performing their raunchy verses, seemingly intoxicated by their sensual emotions as they give lustful stares for the camera then at each other.
While fluffy throw pillows and pink curtains give the video for "Tipsy" a soft edge, their steamy thoughts are presented through their silhouette frames, seen from behind a fogged glass door as they dance to the misty ambiance of the synth led beat Odunsi produces to the groovy swing of Afropop drums.
You can watch the music video for "Tipsy" below.
Featured Image Credits: YouTube/Odunsitheengine
[mc4wp_form id="26074″]
---
You are meeting Debola at a strange time in his life. He wandered into a dream and lost his way back. Tweet at him @debola_abimbolu
---