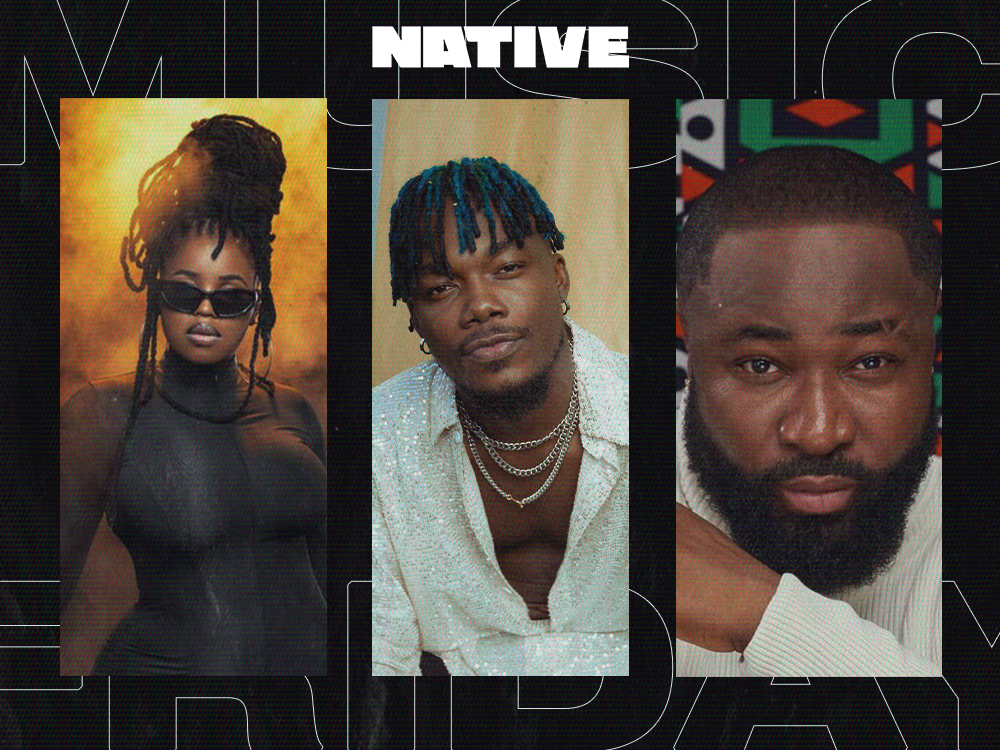 New Music Friday: New Projects from Nkosazana Daughter, Harrysong, Rukmani & More
Projects to enjoy for the weekend
It's another Friday and time for a roundup of music projects from African acts to check out. Throughout the week, music has poured in from all over the continent and sometimes it can slip through the cracks, unheard. This column serves to bring those projects to your ears as you prepare for the end of work and look forward to the weekend. Settle in for an experience as we travel the African continent for the latest music projects.
NKOSAZANA DAUGHTER – 'UTHINGO LE NKOSAZANA'
It's a star-studded affair on Nkosazana Daughter's debut album 'Uthingo Le Nkosazana.' After teasing the project with a string of singles, the South African artist unveils her album, whose fulcrum is Amapiano. She adds R&B and Afropop to the sound and showcases her range while inviting some of the biggest music makers in South Africa and across Africa, including Master KG, Kabza De Small, DJ Maphorisa and Young Jonn. 
CAMIDOH – 'L.I.T.A (DELUXE)'
Three weeks after he put out the 'L.I.T.A' album, Ghanaian act Camidoh updates the record with a deluxe version, increasing the 15-track length of the former with three new tracks: "Big Mama," "Odo Dede" with Sarkodie and "Save My Soul." "Big Mama" is dedicated to the ever-generous affection of mothers, "Odo Dede" is where Camidoh and Sarkodie open up their intentions for a love interest and "Save My Soul" is a stirring tune about Camidoh's vulnerabilities and the pressures he faces. It's another high point for Camidoh who recently was nominated for a BET award.
HARRYSONG – 'GOD AMONGST MEN'
Harrysong is an old hand in the Nigerian music space who has stayed active with hit tracks and a healthy catalogue. Three years after his 2020 project 'Right About Now,' he returns with a 15-track LP that finds him exploring the prevalent sounds of Afropop with newer acts such as Majeed, Fireboy DML, Camidoh and KolaBoy. 'God Amongst Men' flows from introspective cuts to ready-made party starters.
ALYN SANO – 'RUMURI'
Rwandan singer and songwriter Alyn Sano consolidates on her efforts with her debut 13-track album 'Rumuri.' In March, Sano released the EP 'Boo and Bae.' On 'Rumuri,' she pulls inspiration from R&B, Pop, Alternative Rock and indigenous African sounds to curate a variety of songs that explore love, societal pressures and finding strength in oneself. While she alternates from Swahili to Kinyarwanda to English, Alyn Sano's clear, strong vocals ensure that the listener feels whatever emotions she wants them to feel.
EKITI SOUND – 'DRUM MONEY'
Ekiti Sound is the moniker of Leke Awoyinka, a record producer and DJ who has shared his time between Nigeria and the UK since childhood. With his music, Ekiti Sound pays obeisance to indigenous Nigerian sounds and pairs them with elements from Electronic music and Hip-Hop. On his sophomore album 'Drum Money,' these influences of Africa and the diaspora come alive as Ekiti Sound finds a balance in curating sounds that merge his individuality with diverse cultures.
RUKMANI – 'ANGEL ON THE RUN'
When an undeniable talent comes around, it's hard to ignore. Nigerian singer Rukmani is one of those. Her debut EP 'Angel On The Run' is at once captivating, which is a result of her piercing vocals and intricate, deliberate songwriting, making for an immersive experience. She utilises the songs to chronicle her struggles as well her wins as regards love and self-discovery. 'Angel On The Run' is a memorable gift for an artist with a promising future.
---