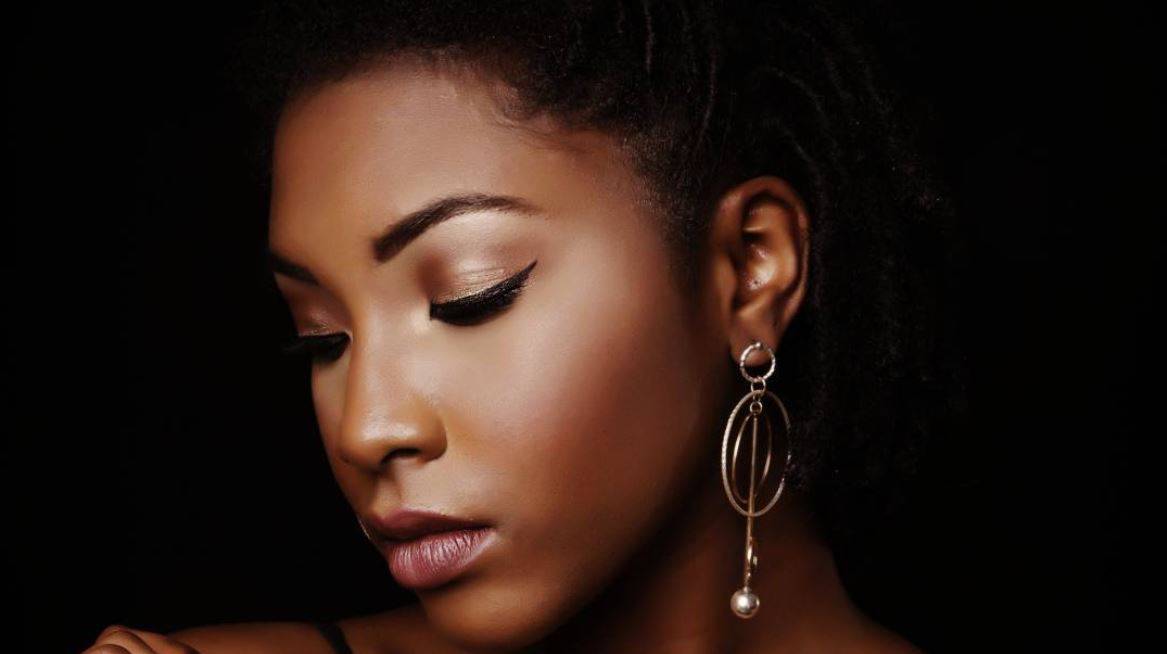 Essentials: Davina Oriakhi's 'Love To A Mortal' EP is a impressive musical debut
"An expression of a spiritual love journey"
Davina already showed her aptitude with writing on her debut EP and guest features where she melds lithely songwriting with inspiring spoken word poetry. Her debut tape as an artist, Love To A Mortal however showcases other traits: masterful production, smart arrangements and a willingness to follow melody and tune above and beyond genre or format.  "Silence (Father Have Mercy")  and "F.S.L.S", two of the pre-released singles from the project  featured an infusion of ska-rocksteady genre on the former, alongside classic 90's R&B/Soul sounds on the latter,   "Juju",  another single off the album is a recursion of modern Afropop.
https://www.instagram.com/p/BXHq8ojhjs9/?taken-by=davinaoriakhi
Love To A Mortal is filled with soft and tender songs of unity and self-love. At a time when the rhetoric churned from the mini-complexes of pop stars and social media micro-celebrities alike is ever aggressive and often unforgiving, Davina Oriakhi's EP feels like escape.
Heart-warming R&B bears mark on opening track "It's All About Love" this positive energy and joy sustains into second track, "These Feelings", an even more uplifting track about love. She boldly declares her feelings for her partner and asks not to be judged because she's only human, a strong message that resonates as one remembers sexual identities and inter-gender relationships are repressed in these parts of the world. The pacey drums, trumpets and piano riffs sum up to a very groovy jazz tune that allows Davina to emphasize her carefree happiness through a memorable scatting bridge.
The third track, "Temptation | Relapse" is perhaps the most provocative track and one of the two spoken word cuts that appear on the project. She speaks on  two sides of addiction on the two part track—"Temptation" shows the attractive highs, while "Relapse" emphasizes the down and regrets—using spoken word poetry to address more serious themes like depression and struggling to forgive yourself on "Before The Silence" .
"W. S. T[Good Fight]" is an instant favorite with the laid back piano harmonies and soft drum riffs backed up by bass guitars. Davina encourages listeners to fight the good fight; "Freedom Don't Come Easy. This Is What I've Learned/ If The Battle Ain't Yours. My Question Burn", "If You Haven't Found The Time. Go The Extra Mile"—all presented without rage or aggression. The most defiant thing about the song is Davina's defiance of the baser emotions during such audacious level-headed truth-speaking about spiritual warfare. With just the right amount of hippie vibe, she manages to keep the theme of spirit positivism going.
Listen to the Love To A Mortal EP by Davina Oriakhi below.
Featured Image Credit: Instagram/davinaoriakhi
---
You are meeting Debola at a strange time in his life. He wandered into a dream and lost his way back. Tweet at him @debola_abimbolu
---