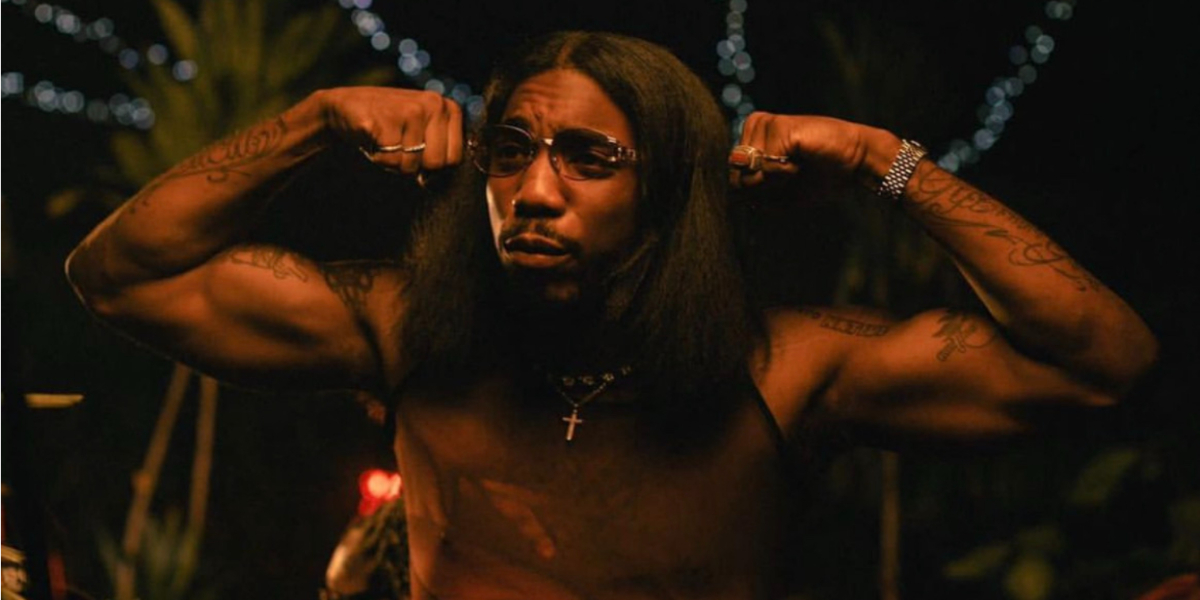 NATIVE Premiere: Teezee's New Video For "DRKSKN" Is A Love Letter To Lagos
Capturing Lagos in its full element
Earlier this year, Teezee released his sophomore album 'Arrested By Love,' his first solo body since 2013's debut 'The Fresh Prince of Las Gidi.' The new project provided a full-view of his sonic and personal world, capturing the duality of Teezee as both rapper and singer than at any point in his career while displaying the appreciation for quaking instrumentals.
View this post on Instagram
Since the EP's release, Teezee has been drawing fans into the world of 'Arrested By Love,' by treating fans to new video treatments. Earlier in the year, he shared the video for the Deto Black-assisted "NOK'D" and has now followed this up with the release of the official video for "DRKSKN" featuring UK rappers, Lancey Foux and Backroad Gee.
The new video features clips from Teezee's colourful world in Lagos and London. Directed by Ayo Odunsi, the video includes clips of Teezee as he takes us through different parts of the Lagos living experience, from concerts to the beach, family time and more. All these experiences merge into an enjoyable visual experience for the viewers' consumption.
The vibrant and colourful video also captures Lancey and Teezee, during the rapper's visit to Lagos last December, as well as multiple clips of raging fans and listeners at concerts. Following the video's release, we spoke to Teezee about the inspiration behind the video and the importance of documentation.
His answers, which follow below, have been lightly edited for clarity.
NATIVE: How did this particular collaboration come about?
Teezee: This particular collaboration came about in London in early 2021. I had linked up with my longtime friend and collaborator Lancey Foux and I had always been a fan of his music cause he always had his own interesting way of going about putting out his music in the UK and now, he's one of the biggest and with Backroad, I met him around the same time in London and we just connected on energies and we linked up in the studio on the same day so Lancey laid the hook first in like five minutes and so Backroad and I just hopped on and did our verses back to back and that happened.
NATIVE: What was the major idea behind this video and how were you able to create this visually? 
Teezee: I just wanted to capture Lagos in its full element during the party season. From the rage season in December with events such as NATIV5 to Easter with Homecoming, these are what make Lagos fun. I'm glad my close friend, Lancey could really feel the energy of Lagos and really understand that people are really messing with him out here because it was his first time perfo he's been here back in the day with Skepta and wasn't able to perform but these two events really showed him that people on this side mess with him a lot.
NATIVE: What were two major highlights while shooting this video?
Teezee: Well, it was really the Behind The Scenes moments we were really trying to capture, so I think the highlight was really the whole scene in its glory. There's a lot of cameos from people and participants in everything we've been trying to build for the past couple of years and that's pretty exciting.
NATIVE: What do you want listeners and viewers to take away from this track alongside the video?
Teezee: Obviously, Lagos is one of the craziest and funnest cities in the world but yeah, this one's actually for Black people and dark skinned people. This record celebrates us for being darkskinned people and being on our own vibes.
Get an exclusive first look at "DRKSKN" below.