Introduced to us as Izzy on one of Cruel Santino's flawless 2018 collaborations, "Icy", Seki SuperVillain has been on our radar ever since he clued us into his drama-free approach to life: "get the cash then I dash, that's the plan".  A Dubai resident like Cruel, Seki is not only a frequent collaborator of Santino's, he's also a dear friend, and it was the latter that made Seki embark his first ever trip to Lagos in December 2018. Returning a year later, last December, Seki unwittingly embarked upon a festive holiday that would later be revealed to be the most inspiring few weeks on his journey to project number two, 'TECHDRILL'.
Fully emerging into mainstream consciousness in 2017, Nigeria's infant alternative music scene has made lengthy strides to become the globally recognised, far-reaching in influence Nigerian sonic revolution. After just three years on the main stage, the Atlé sonosphere – which isn't a particular sound but rather a liberating mode of production that nurtures a plethora of different musical preferences – has had a palpable impact on our approach to music in Nigeria. The listeners yearn for diversity in a way that so dramatically contrasts the lust for familiarity that celebrated Davido's four similarly sounding records as back to back hits (which they were). On the other hand, artists are more emboldened to creating the type of music they want to create, with the raging successes of Santi, Lady Donli and the likes scattering any notion that one must conform to a mainstream sound in order to be successful.
What Seki SuperVillain's proclamation that "it all started [in] Lagos December" tells us is that the Nigerian helmed scene, which Seki is now a bonafide member of, has stretched its limbs of influence beyond our borders, imprinting on any act privileged enough to come within its orbit. Granted, Seki is close comrades with Cruel Santino – the collaborative mastermind who draws talents from all around the world into his creative bubble – and therefore enjoys enviable proximity to the provocative Alté scene, but shuttling between Dubai and the Philippines, Seki SuperVillain boasts a bank of other musical bubbles from which to mine creativity. It does say something that he's landed on our shores. Seki's close affiliation with the Alté scene professes its indubitable consequence on the music industry, both at home and, even more remarkably, now detectable in music spheres overseas.
Seki SuperVillain's self-titled debut body of work featured Scandanavia's Noah Carter, his Dubai kin, Lowkey Barone and Young Gaby, and only Prettyboy D-O from these parts. 'TECHDRILL', on the other hand sees Seki take a deeper dive into the pool of artistic resources governed by the people who juiced him up during his fateful 2019 December in Lagos. Collaborations with a close friend have multiplied into a feature length mixtape where Seki joins forces with the entire Alté universe, speaking to the influential nature of the movement, and forming reason number 1. why we are so excited about 'TECHDRILL'.
2. 'TECHDRILL' features DETO BLACK
Stepping into the ring with one of the most memorable debut verses, DETO BLACK quickly converted her a loyal following into die-hard rap fans, with her indelible, show-stopping performance on Odunsi (the Engine)'s "body count". Merely teasing imminent releases ever since, listeners are thirsty for more DETO BLACK, so learning of this 'TECHDRILL' feature will no doubt be sufficient enough music to fans' ears.
"I worked with DETO [BLACK] because, Jesus, she's too mad, too fucking mad! I just fuck with how she raps."
Though listeners have only heard her on the one track, DETO BLACK has already made a name for herself within the industry, with insiders who have had the good fortune of hearing her product, raving about its quality. Whilst she's not quite at $50k for a verse with no album out, a 16 from DETO BLACK is very much a valued commodity, but that doesn't mean the benevolent bad bitch is stingy with her bars – she's more than happy to dish them out on a track that deserves it.
"[Seki] just sent me a DM and was like 'I need you on this' and I was like bet! The verse came to me really quick cause his bit was already so fire and inspiring.
I'm super excited for 'TECHDRILL'. Seki is an amazing artist and I think this project is really gonna show how cool and diverse he is. Everything I've heard so far is a hit, so yeah, I'm so happy to be a part of it."
1-800-BODYCOUNT ☎️ #bodycount pic.twitter.com/oZA7gBeqyl

— DETO (@detoblack) May 15, 2020
3. 'TECHDRILL' also features…
dndSection, Genio, Ugly Moss, JELEEL!, of course Cruel Santino, and the list goes on. On the production front, 1takennando, Genio again, GMK, Higo and Le Mav all play a role on the lengthy project. 'TECHDRILL' is essentially a roll call of all our favourite extra-mainstream stars, from the newly emerging rappers right through to the grammy-nominated producers.
"A lot of my inspiration comes from my love of my friends and women I've made connections with… and also my obsession with loyalty"
In the imaginative mind of Seki, everyone he meets is a character – anime, of course – and he literally envisions as either super heroes or Super Villains, like himself. Through the lockdown period, enforced rather strictly in Dubai, Seki was denied access to the movie that is his everyday life, so was forced into his mind to create a movie of his own, the soundtrack for which is the forthcoming 'TECHDRILL'.
4. We've heard teasers and we are sold
Back in April, when the leader of the cult(ure), Cruel Santino, finally resurfaced over an Instagram Live after months in hiding, he shared a brief snippet of one of his favourite songs off the SuperVillain's tape. Then again, on the second instalment of her No Signal radio show, 'Welcome to Chaos', DJ Femo also played some TECHDRILL exclusives. As myself and all the Santi fans and radio junkies in attendance of both or either listenings are qualified to testify: TECHDRILL is good.
5. It's a pandemic baby
Music, like films, TV and books, has been one of the few constants offering us stability during these #unprecedentedtimes. As listeners, we've turned to our favourite artists to help us keep the faith, and for musicians, Seki in this instance, the appeal of creating music during this time lies in its cathartic essence, as through this expression he's been able to work out the confusing feelings and isolated thoughts he's endured whilst locked down.
"It was one of the hardest periods of my life – mentally, physically – [but] the outcome was positive"
Coming to life after the lockdown was instated in Dubai, apocalyptic fantasies of "the end of time" played a huge role in the making of 'TECHDRILL'. Influenced by the Drill tendencies that are now dominating UK charts, as well as trap and techno music, 'TECHDRILL' melds "a mixture of techno drill, rockdrill , techno trap, rock alone" into an orchestral universe where the end of the world is celebrated with molly raves and indifference.
Dubbing his new sound "MOLLY MUSIQ", 'TECHDRILL' was only ever meant to be one song, but now Seki finds himself struggling to trim down his tape from a whopping 30 tracks in time for a Q4 release. Thankfully, if the rumours are true, we won't have to wait too long to hear the first snippet of the Super Villain's TECHDRILL universe. Slated for an early August release, "Like The Wind" should tell you all you need to know about why we're on the edge of our seats for this one. You don't have to take our word for it.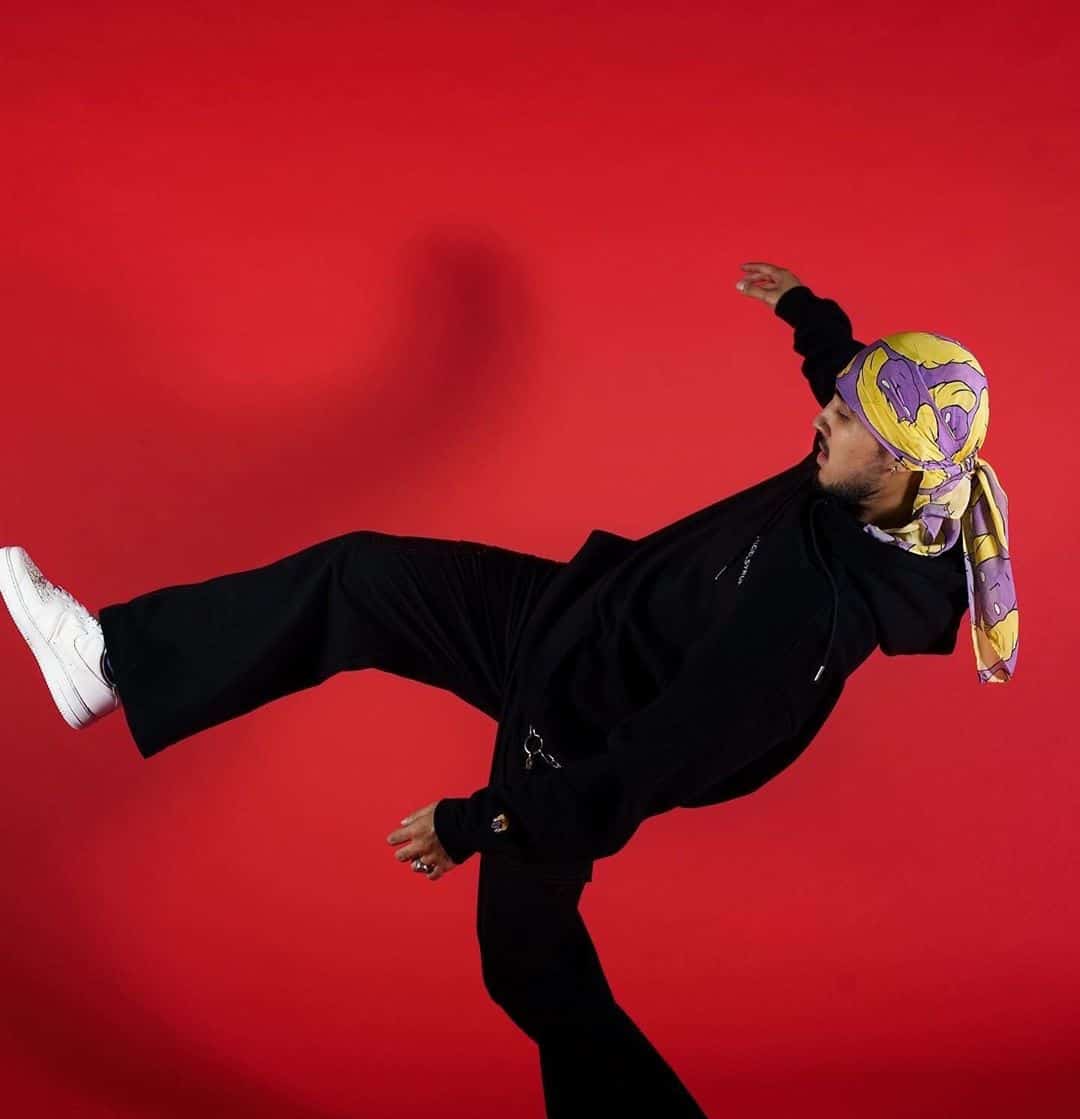 ---
Wojumi is a bad bitch & she's going to brag about it. Tweet her your latest cultural exploits @dewoju
---