2020 has been one hell of a year – literally. From natural disasters to the loss of legends, things have taken a ridiculous turn each month, with the current pandemic leaving little certainty about how or when things will get better. The reality of Coronavirus is setting in, and the entire world seems to have been put on pause, leaving room for not much else than hysteria and panic.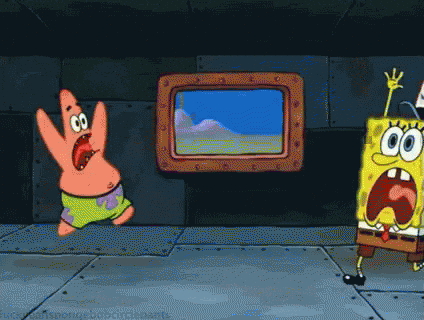 Social media is allowing us all experience the worldwide panic together. Whether it's a fun and lighthearted Tik Tok challenge, or intense news about number of cases spiking up, it's clear that we're all out of our elements and most are ridden with anxiety and/or boredom. At the NATIVE, we have been practicing social distancing advised by working remotely for the past week, given that the virus is coming closer and closer to home.
So in a bid to lighten the load for our readers, we've spoken to a few young Nigerians living in Lagos about what they are doing for relief in these super stressful times. We found that a lot of our community are seeking out old habits, to ground themselves with something familiar for a sense of stability. From rewatching classic tv shows, to revisiting their favourite albums, here's what a bunch of 20-something year olds are doing to alleviate the stress that the 'rona is bringing. Who knows, you might pick up something new from this to help with your stress.
Remember to wash your hands!
I've been rewatching 'The Sopranos' & 'Breaking Bad', also revisiting Donli's masterpiece, 'Enjoy Your Life'. I'm mostly doing these to recenter myself and prepare for the road ahead.
S, 24, M.
I'm watching 'Zombieland' and 'World War Z' at the moment. It's a cute take on the zombie apocalypse: falling in love, fighting zombies, funny jokes and tips on how to survive (needed). It's feel good but also scary lol.
D, 24, M.
I'm still a bit too anxious to focus, so I haven't been watching a lot of TV. I started 'How to Get Away with Murder' again though, and it's nice to see other people royally screw up cause everything is screwed up out here too. Also they always make it in the end, so maybe it's hope we'll get through this too.
A, 21, F.
I have a watch list of movies that I'm blowing through at the moment. They are mostly stuff I missed in cinema last year like 'Parasite', 'Bombshell', etc.  There's no deeper reason behind them, I'm just very bored.
N, 21, F.
I was actually just watching 'Lost In Translation' and I'm going to watch 'In The Mood For Love' later today. Also might watch the godfather. I just enjoy watching older films so I have them in mind as references.
B, 23, M.
I've actually been to a lot of One Direction recently and Florence and the Machine as well. For tv, I'm rewatching friends but I what I really want is to get into old Korean classics. Definitely revisiting these cause of nostalgia and with the corona setbacks, I've been feeling uncertain about the future. The songs and shows have not only been a distraction but also a reminder of when things were stable and better. So I think I'm holding on to the calm.
F, 20, F.
I've been listening to Roddy Ricch's 'Please Excuse Me For Being Antisocial' because it still slaps and helps when I'm feeling extra anxious. My sisters and I are also playing a lot of board games and trying (well, failing) to do the choreography we made up to songs like "Love Don't Cost A Thing", "Lose My Breath", "When I Grow Up" etc when we were younger.
D, 25, F.
I've been reading manga like 21st Century Boys and Vagabond. I'm also watching a lot of interviews from people I respect and making music as well. These are mostly coincidental, but it does help me appreciate how far human beings have come.
D, 24, M.
I've been catching up on 'Love & Hip-Hop' and also listening to my playlists. I might start getting into old movies as well, cause I've already watched everything and anything on Netflix.
M, 22, F.
I haven't really been watching any movies recently, because it's really my first day practising social distancing. I have been listening to old Meg on Soundcloud and her earlier EPs. It's been fun and a great way to get me dancing.
L, 22, F.
I have been listening to old PARTYNEXTDOOR, just because I am so geeked for his new album so I'm looking back at his old work in anticipation. I'm also catching up with series like 'Jenifa's Diaries' and old Nollywood films on YouTube. They're mostly funny, and it's a great way to still find some humour with everything going on in the world.
T, 20, F.
I would usually go to musuems or art galleries to get away from home and being online all day but with corona, none of that is going on at the moment. So I've been scouring the internet for digital art exhibitions and auctions. It's been really fun cause there have been some really good ones at the MoMa and even Polartics have one going on.
G, 23, F.
Featured image credits/Sekyii
---
Tami is a lover of astrology, music and women. Tweet your fave female artistes at her @tamimak_
---