Staying true to our mission reshape the face of African popular culture, The NATIVE will be curating a monthly list to spotlight the best and most exciting new artists on the scene. Some of these artists have dropped projects which many are familiar with, while others are still finding their feet and discovering their sounds – either way, you definitely want to pay attention. 
---
If the rapid growth and success of young artists from all over the globe – such as our very own Rema or even Compton's Roddy Ricch – tells us anything, it's that the music world moves fast today. Young artists are earning their stripes very quickly, and are doing so purely based on their talent and the audience's reception of them.
To put it in perspective, if we were to make this list same list 10 years ago, artists like Wizkid & Davido would have been fresh in the game, probably gearing up to their debut on the scene to introduce the world to their sound. Now, they have cemented their positions, and have set the pace to inspire the next generation of artists, and are taking our sound all around the world.
Things are different now, and we're not in testing waters anymore, the world wants to hear our music, and our underground scene is bubbling with hidden gems. We're now witnessing the generation of artists such as Odunsi The Engine, who graduated from the halls of Soundcloud to the global stage.
A generation of fearless artists who refuse to conform to norms, and are creating their own paths, on their own terms and in times like these, their importance on the scene is made even clearer. Everything going on from the 'Rona to it's effect on the entire society serves as a reminder of what's really important, and when you strip all the pomp and ceremony, the actual music is what's keeping everyone going.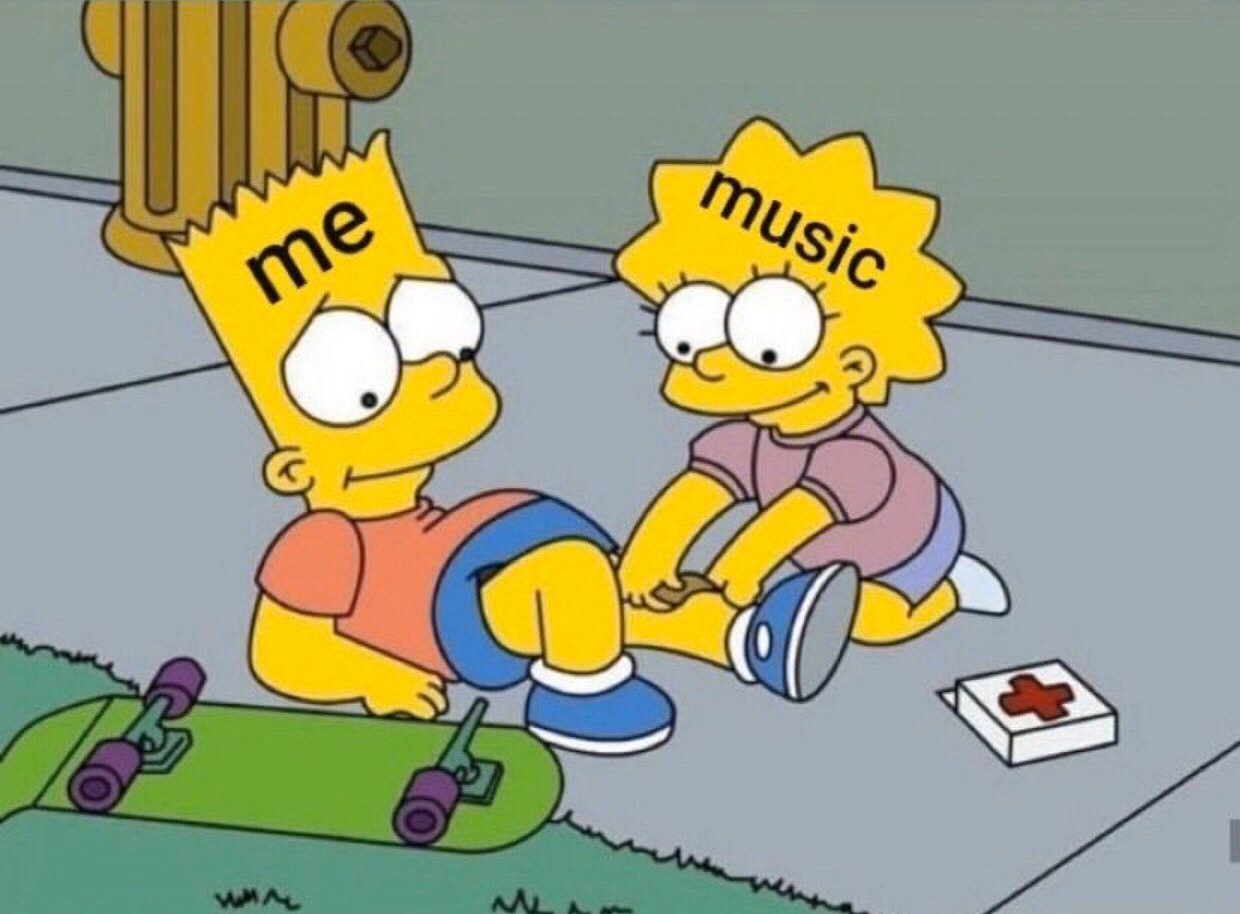 Music is more than just background sound for most people anymore, it's now serving a bit of relief from the daily anxiety the whole world is feeling right now, giving both artists and consumers a bit of familiar grounding. Times like these can be particularly difficult for a young artist who is still trying to navigate the chaotic music industry, whilst also trying to develop their own sound and y'know… the pandemic and stuff.
So in a bid for the NATIVE to continuously identify, analyse, and champion the music of tomorrow, we've decided to create a monthly list of the most exciting new artists we're listening to and tipping for. It's always interesting to watch artist's trajectory unfold right before your eyes, especially when it turns out that they creates art that will set the tone for years to come.
This year, each of these artists have stood out to us, for nothing other than the actual music. Ranging from different genres, each artist is at a different phase in their career, some testing the waters and trying to figure it out, whilst others are at tipping point, about to break into the mainstream.
What ties them together, however, is the feeling their music evokes from listeners, in a time when all the best music out, is the kind you can feel. From the hypnotic sounds of Olayinka Ehi's female empowerment anthems to Bella Shmurda's reflective party bops, here are 8 artist who have caught our attention this year, and we'll be keeping close tabs on.
Zilla Oaks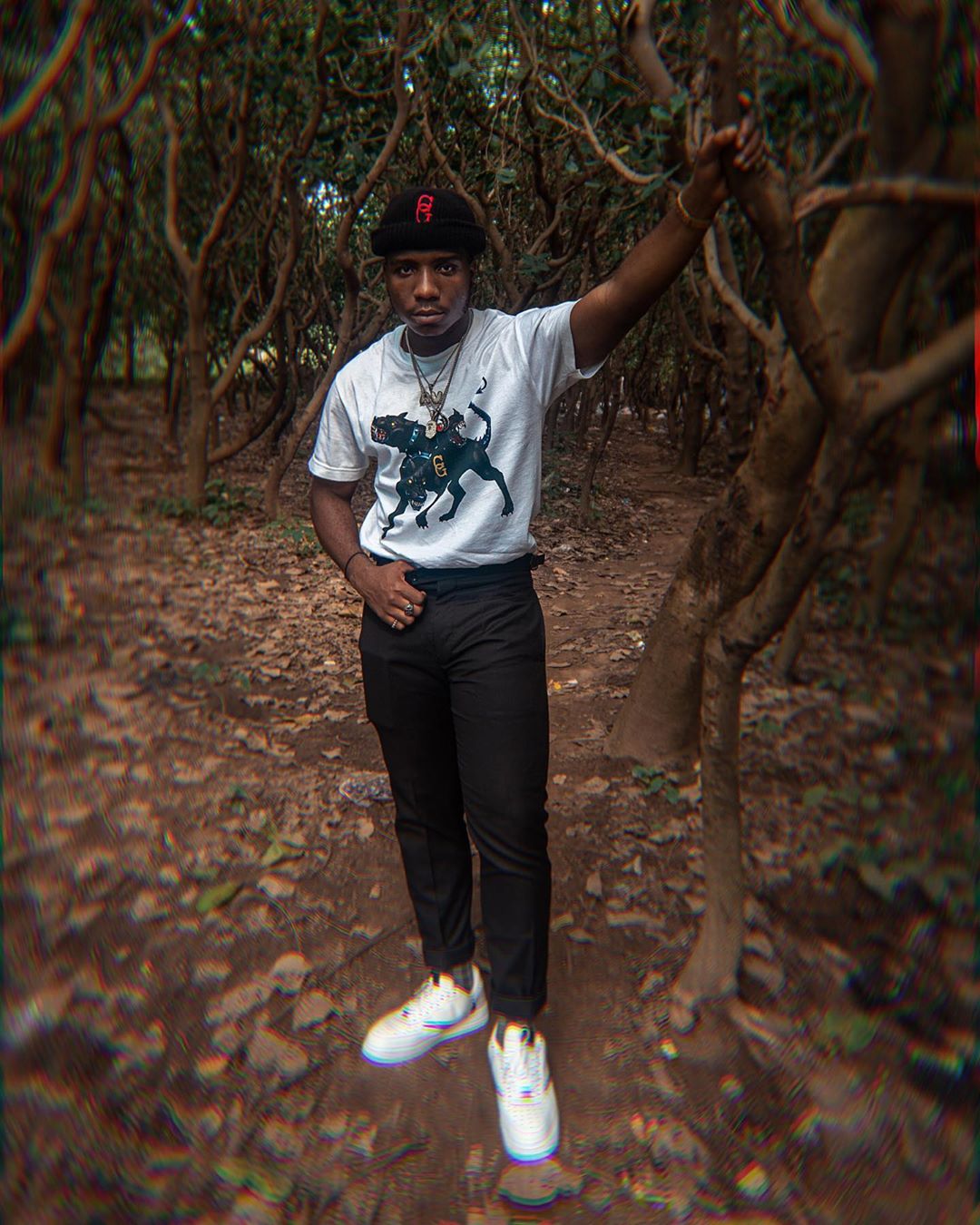 You could define Zilla Oaks as boatload of talent and ambition, and he has stayed true to himself since we first heard of him and his community, Apex Village. Zilla is at the forefront of the wave of west African trap artists, melding the Atlanta-popularised sub-genre with his distinct and recognisable  south-eastern Nigeria identity.
In 2016, he released his excellent debut EP, 'NEG:RO', where he traces through his Igbo heritage, naming a song after Nigeria's first-ever president, Nnamdi Azikiwe. He followed up with a slew of singles and guest appearances that culminated in his sophomore project, 'NO ZZZ', where he forcefully raps about his non-stop grind towards achieving his dreams of being the best and biggest from around here.
In all this time since, Zilla has remained very active, dropping new singles and collaborating with other artists. In early 2019, Apex Village dropped their first compilation project, 'Welcome to the Ville', and Zilla appeared on six of the project's eight songs, pulling out multiple standout performances.
From his emotive candour on "Outta Yo Mind" and the YP-assisted "Strapped Up", it's clear that his personality shines through, and that's what' is leading the way for him. Zilla has already opened this year with the Dremo and prettyboydo-assisted "Ogini", which we're confident will be one of the best rap songs of the year. It's safe to say he's not here to play in 2020.
Emosé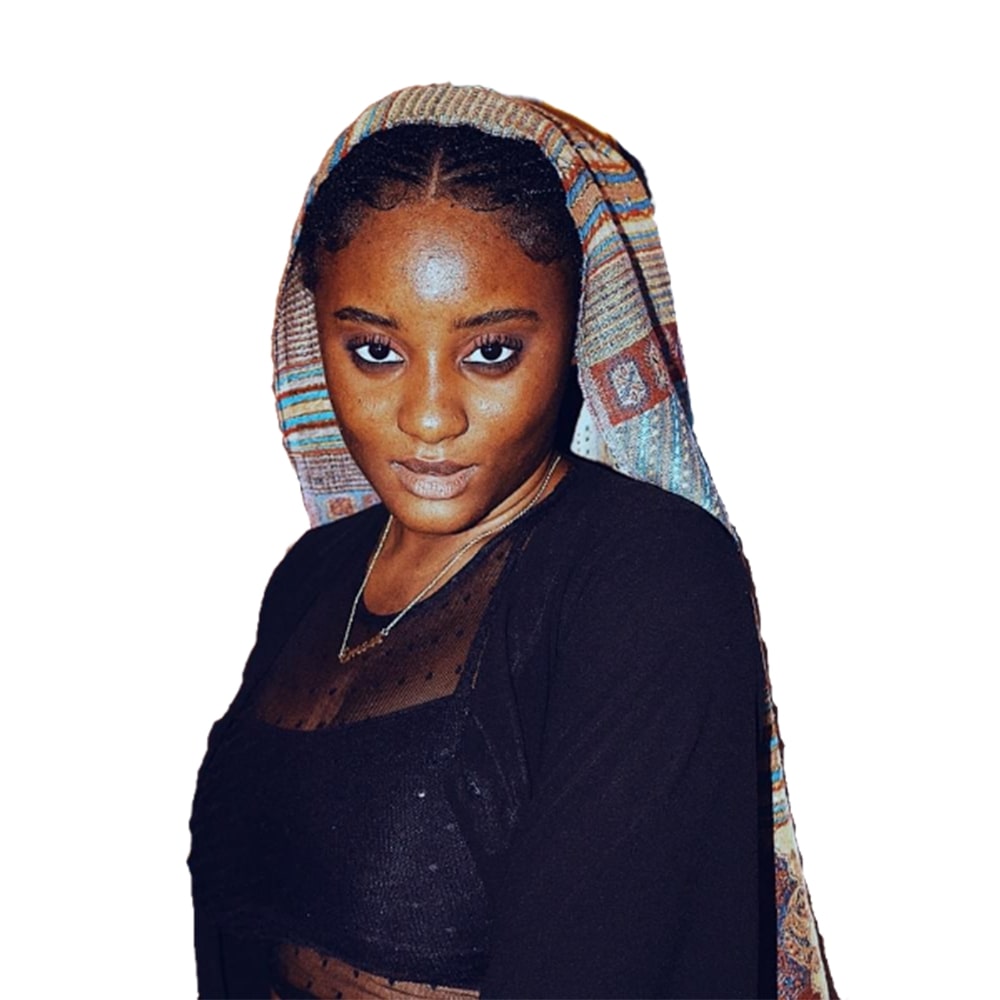 Abuja-based artist, Emosé's sound is hard to place. On the one hand it's the dusty lo-fi sound that most r&b newcomers channel in their music, and other times it's solid, and firmly rooted in biblical imagery. Emosé is forging her own unique path; the singer/songwriter and producer describes her music as "deep blues", an extant genre of music that is characterised by singing on a lilting minor key. Similar to the likes of Asa and Adele, who she names as some of her music influences as well as her former jazz playing father.
For now, her only official release is "Goliath" a pain-filled romance number on which she vulnerably works through conflicting feelings about dealing with her fear. Emosé's releases always seem to come attached with vivid biblical imageries, possibly alluding to the key role that religion plays in her life and in her craft. With just three loose singles on her Soundcloud, the DIY artist and producer is gearing up to finally share her debut project soon.
FOREVATIRED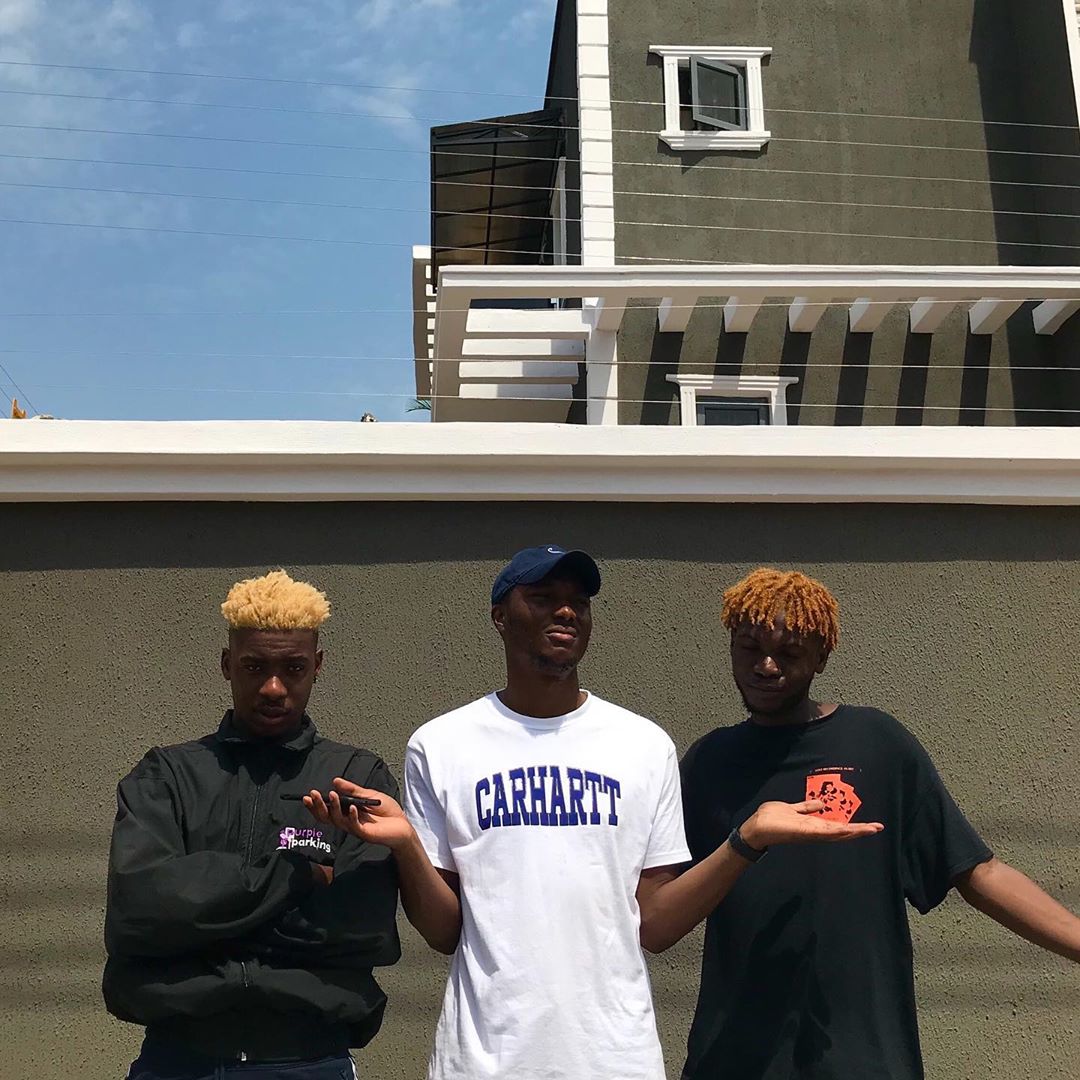 The Abuja-based music collective, FOREVA have kept us interested since they were formed in 2017. Their steady incline has made their music hard to ignore, especially after release of their latest album, 'Before You Kill Us All'. FOREVATIRED is a pretty sizeable collective. Formed in September 2017, and led by Kyd, the collective features 15 rappers, vocalists, producers and a number of other visual creators. Forevatired's self-sustaining, experimental collaborative family is in a lot of ways similar to LA collective BROCKHAMPTON and Odd Future before them, with their music clearly drawing inspiration from artists such as Frank Ocean and Santi, with sonic textures swinging from guitar-led rock and roll, through ethereal indie-pop, to cool and charismatic raps.
What's most intriguing about FOREVATIRED, is the balance they bring to their musical compositions, despite featuring a host of artists. Their vocal delivery and presence is not cluttered or ambiguous, illustrating the deliberate and concise thought behind every track, each entry by a member forming memorable and distinct parts of their music. One of the group's standout tracks, "Else" is the perfect sound track for the world's mood right now. Roll one, light a candle and set the mood for the lush string sections, as the sorrow of the track's theme reveals itself; 'I wish I could change myself/ I'm wishing I was someone else/Pick a random n#gga off a shelf/I'm reaching out for any help'
Zarion Uti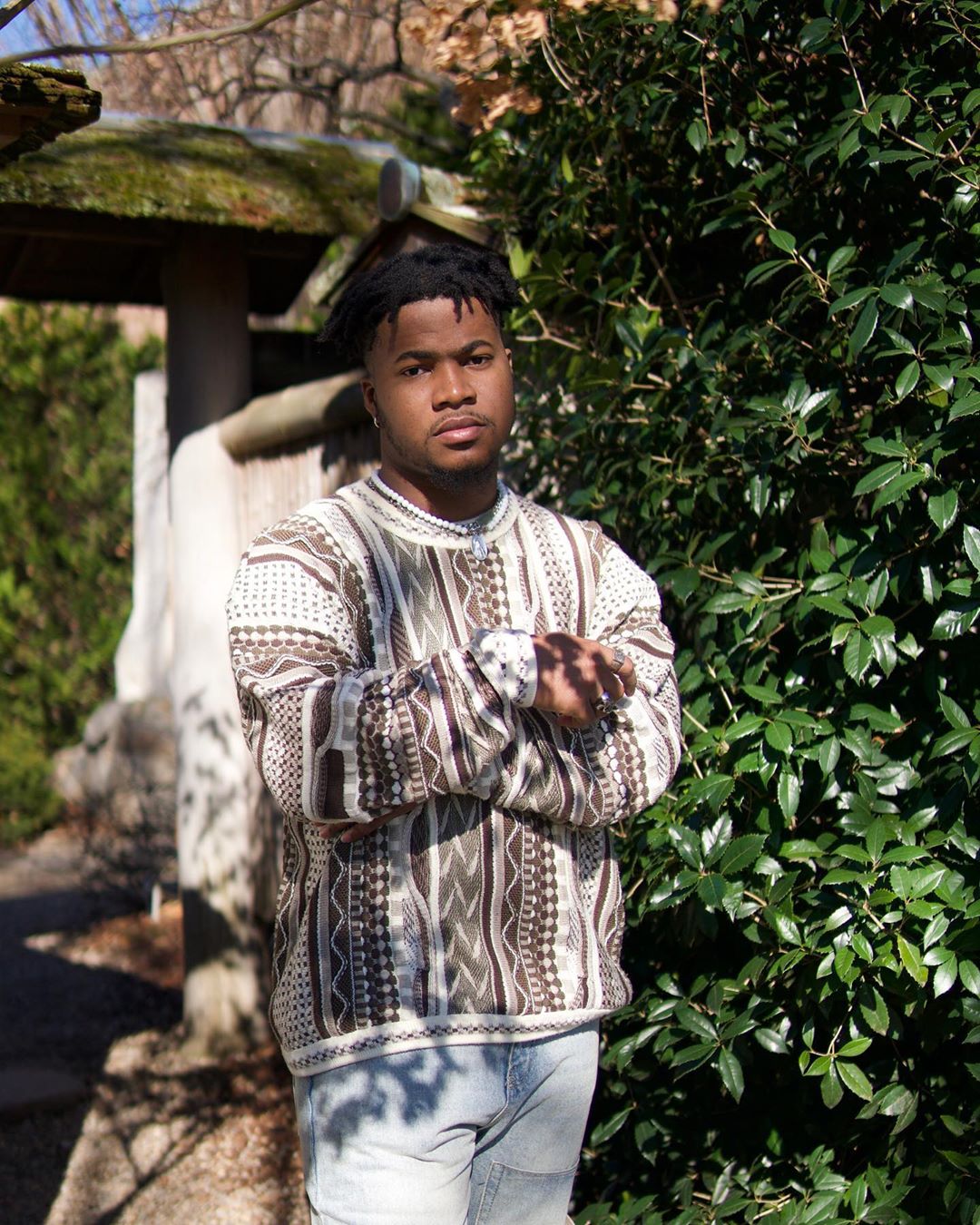 One scroll through his Soundcloud page will show you that Zarion Uti is enjoying himself with the music, whether it's on a feature, or he's covering and refixing existing songs. For every cover of Summer Walker's "Playing Games" & The Weeknd's "Blinding Lights", he has just as many songs in collaboration with artists such as Odunsi, dndSection, Psycho YP to name a few.
One strength we've noticed from all the music so far, is his ability to kill every single hook he's enlisted for. Whether it's on the catchy "Take Time" alongside Toyé & dndsection, or the reflective "Murder" from his 2-year-old EP, his melodic flow is what sets him apart. In the industry as it exists, aritsts like Wizkid, Reekado Banks & BOJ have benefitted from this greatly and it would be interesting to see whether he will tow the same path.
Olayinka Ehi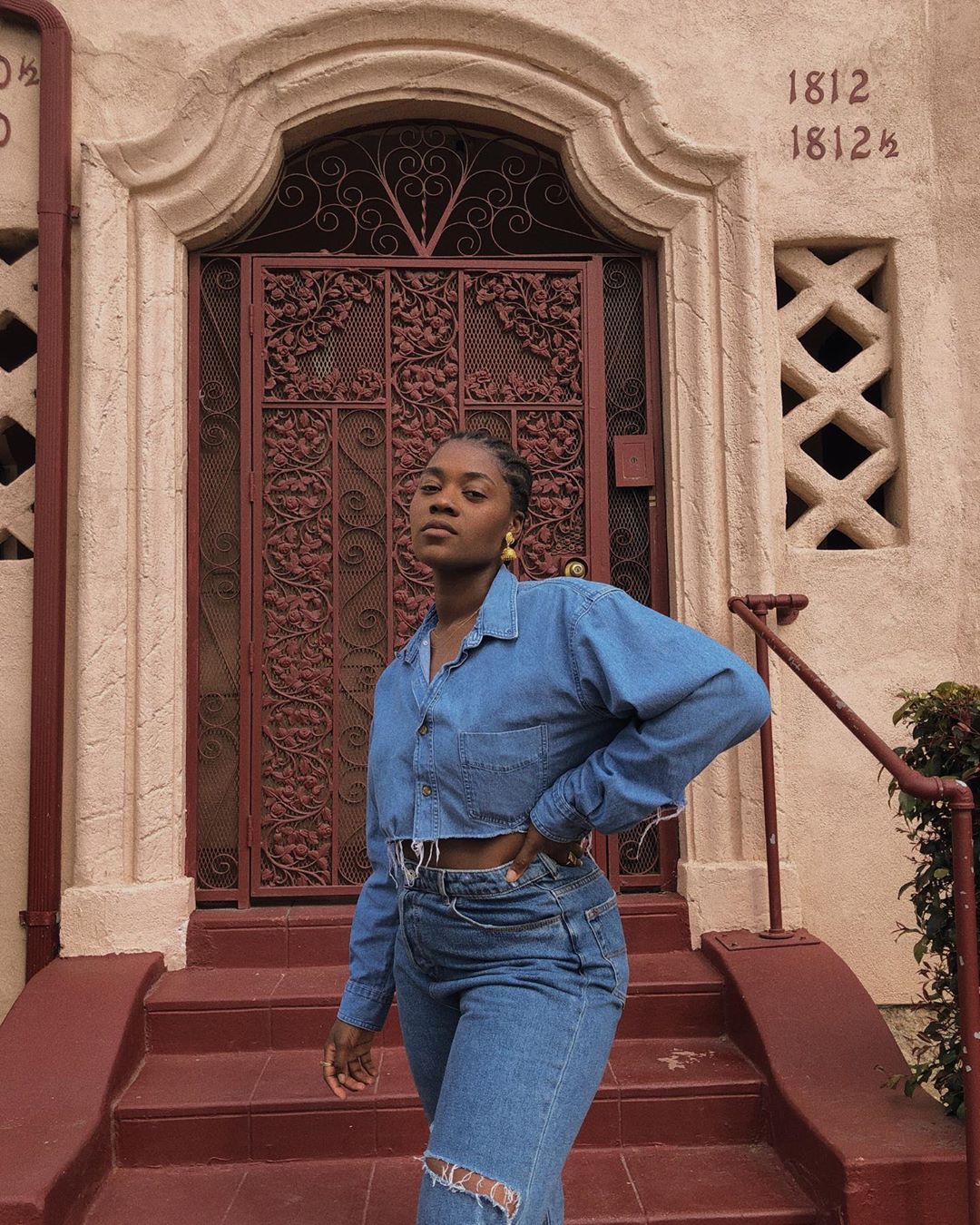 If you can't already tell, in this household, we stan Olayinka Ehi. She was the first entry in our ongoing column "For The Girls", where we're shedding light on the best female artists from all over the globe. Her first EP 'Story' was compiled in 2018 and was a good introduction to her various tastes, from the melancholic opener, "Story About You", to the up-tempo electronic number, "B.G.S.N" (Baba God Said Nah) and the mid-tempo drum-led track "Jeje".
Aptly titled, each song tells a different story, with honest lyrics and laid-back delivery that will captivate any listener. She's filling a space for women in music, with confident delivery that will force any listener to look inwards as she sings our deepest and innermost thoughts out loud. This is why her first single of the year, "Terms & Conditions" caught our attention this year, where she croons about willingly continuing a fling even though she knows how it's going to end, something I'm sure we all know too well about.
Olayinka Ehi is still in the early stages of her career, her dream-pop sound which we've seen on songs like "Good Girl, Bad Girl", which still evoke emotion are a good contender for the mainstream, and with the rise of artists like Dami Oniru, Somadina & such, there's definitely room for Olayinka around here. Don't sleep on her. 
Omah Lay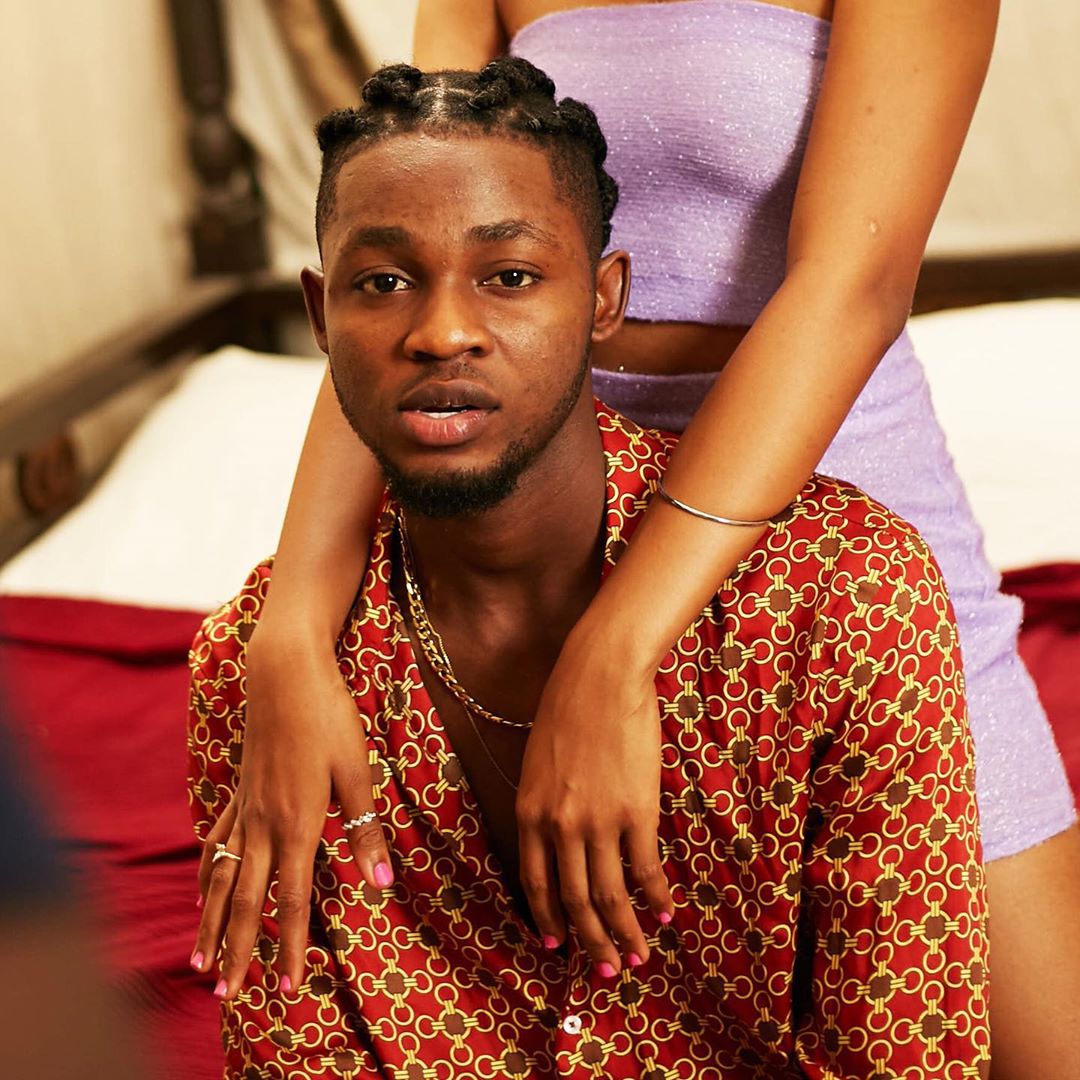 Omah Lay came into 2020 with a big bang, with his first official single, "You" which was released just last month on Valentine's Day. The Port-Harcourt born singer, songwriter and producer, before the success of 'You' had been working quietly underground, waiting for his turn to gain recognition, even from the people who had made use of his talents.
This year, Omah decided to properly pursue his musical career to prove to nay sayers that he could do it, and dare we say he's well on the way? His hit single, "You" is definitely a convincing show of his song making prowess, and whilst it maintains a recognisable afropop structure with infectious melodies, his previous releases "Hello Brother" & "Do Not Disturb" are shrouded in an air of reflective melancholy.
Omah's vocal delivery, varied as it may be, breathes life and emotion into his records, regardless of the genre he finds himself making, whether it's a dance-ready number or a Hip-Hop . Omah is slated to release his debut EP 'Get Layd' sometime in April, and we can't wait to see what else he has to showcase to the world.
Ictooicy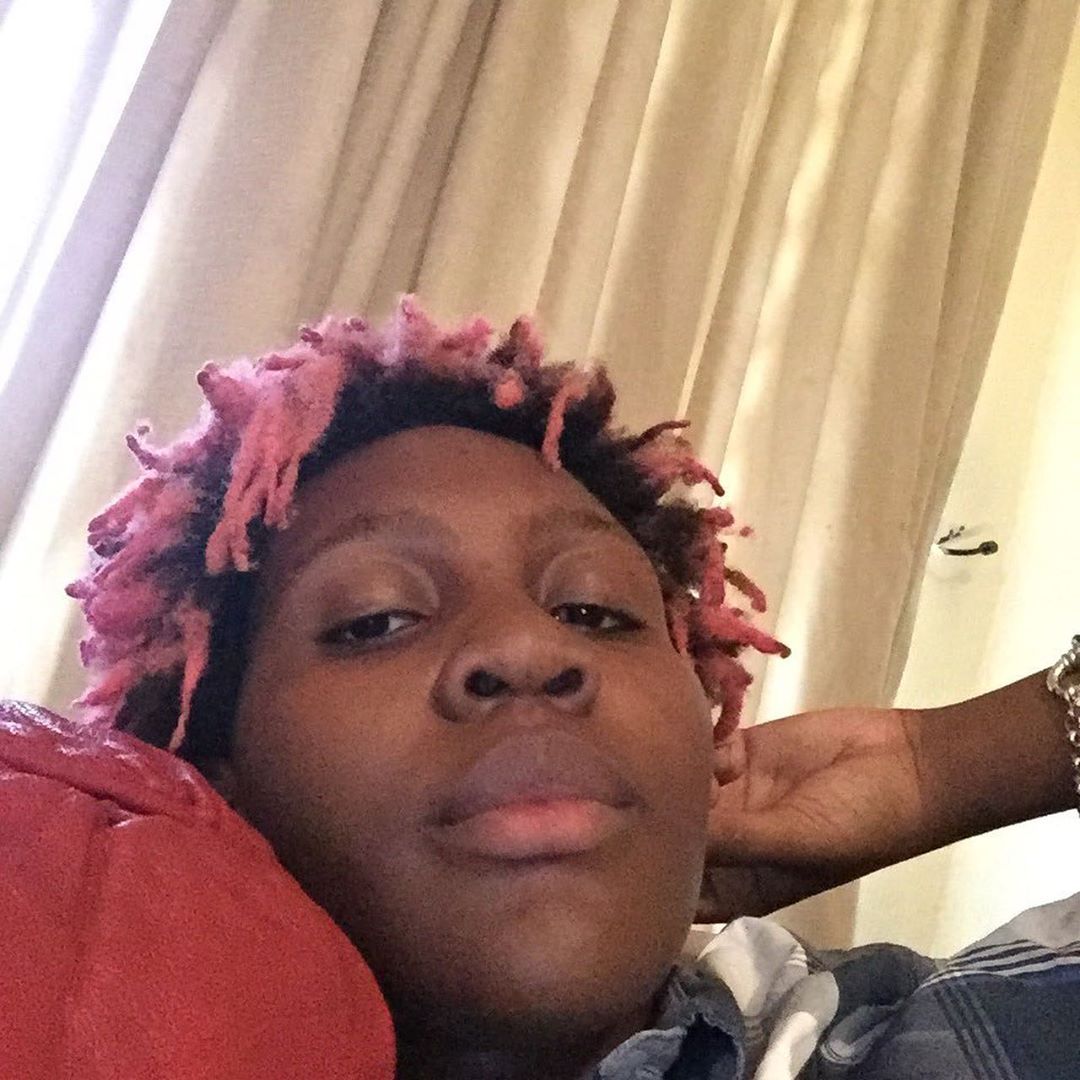 A few years ago, an artist like ICTOOICY wouldn't be able to achieve the amazing feats she's done in such a short stint, given her refusal to bend to the rules. Earlier this month, she released an album, Sorry I Don't Like Phone Calls, which gives you a good sense of her audacity, before you get lost in her fantastic music. Within the first week of it's release, the album became the number 3 on Apple Music's Alternative Album chart, and is ranked 75 in the top 100 Nigerian albums, of all genres.
Throughout her releases and features she's garnered over the years, comes to us as she is, both in character and in music and that's what makes her so special. On "Liberty Road", a standout from her latest project, you can hear the sass and the pomp in her music as clearly as you can hear the vulnerability and fear of being hurt. You can also hear that she's a young artist still finding her feet in the finishing of her songs (which could do with some engineering), however it's hard to ignore her talent.
Mostly because she won't let you, Sorry I Don't Like Phone Calls is the 4th project she has released, and her SoundCloud is littered with other confident songs where she's baring her soul and using her music as therapy. All of this is made evident in the Outro for her latest album, where she flips a middle finger at the status quo, saying she's here to stay on her own terms regardless of whether it's a problem for other people.
Listen for yourself here:
Jackmillz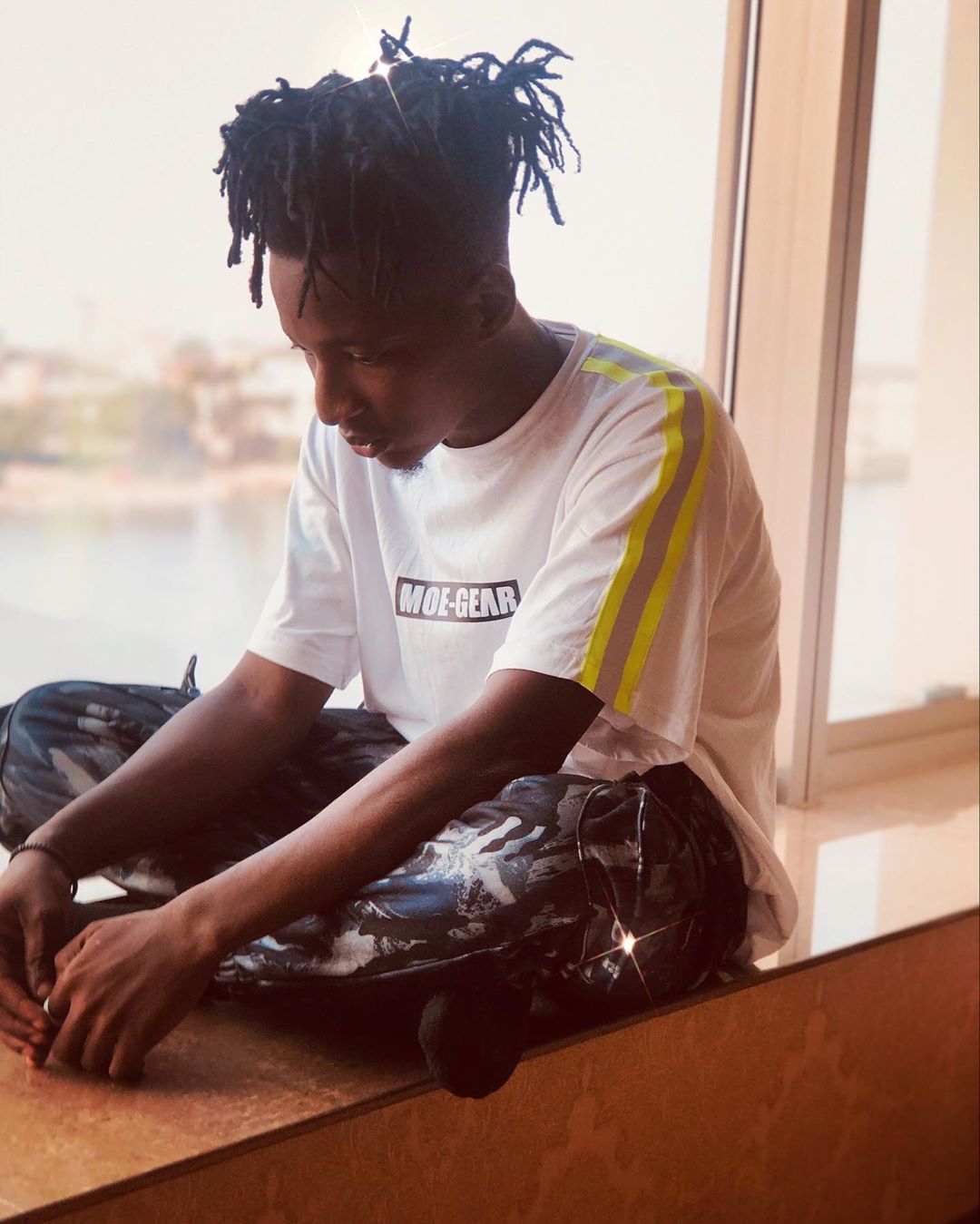 Jackmillz first caught out attention after two stellar appearances on Olamide's recently released, strictly rap project, '999'. The only artist to get featured twice on the 9-track EP, Jackmillz made the most of this big look, arguably getting the better of the YBNL boss on standout cuts, "Dancing with the devil" and "Demons". While these features serve as a great entry point, Jackmillz has a growing yet impressive catalogue that marks him out as a future star.
Last December, he released his debut project, 'Midnights and Weekends', a fine showing of his expansive range. On the 12-track project, he skips between dreamy trap landscapes, introspective raps, bashment-infused melodies, and straight-up afropop bangers. Currently, the word "vibes" gets a bad rap, with the idea that it only obscures lyrical substance, however, Jackmillz embraces making music that's heavy on the vibes, with lyrics you still want to pay attention to.
On his newest single, "Live Forever", Jackmillz articulates a dreaded fear amongst many people in his age range: dying young. Over shimmering guitars, ticking hi-hats and bouncy 808 bass, he proclaims his desire to live the rockstar life to its fullest, performing his best Travis Scott impression without sounding too much like a clone. Even with his influences being vivid, Jackmillz's personality still shines through. As he refines his skillset and treads new sonic territory in the near future, Jackmillz will only continue to grow into a far more acclaim. 
Ms Fu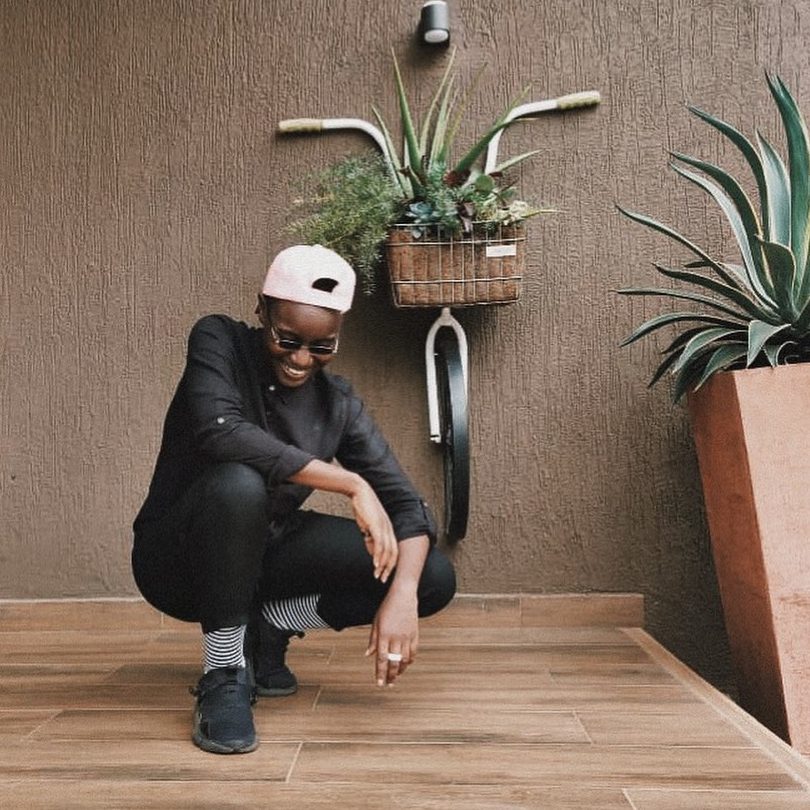 We're trying to get to a point where rappers who happen to be girls are not classed as 'female rappers', just plain ol' rappers and Ms Fu is good indication that we will get there. She'll rap circles around any other MC in her peer group, and this became evident last year when she tasked herself to weekly Thursday drops.
On her songs, she seamlessly weaves between English & Patois, switching up her flow to suit a wide range of beats. From the fast-paced "Energy" to a more mellow cut, "Dear Human" , a love letter to listeners to keep going through the hard times, she's quick with the wit and never misses the beat.
Like almost every other artist in this list, Ms Fu's strength lies in her ability to evoke emotion from listeners with her confident bards, and melodic flow. The world is becoming more receptive to women who rap, thanks to the likes of Megan Thee Stallion, Cardi B, Tierra Whack and many others.
Ms Fu is still in a very early stage in her career, but we can tell that she's tipping herself into something huge. Don't sleep on her.
Bella Shmurda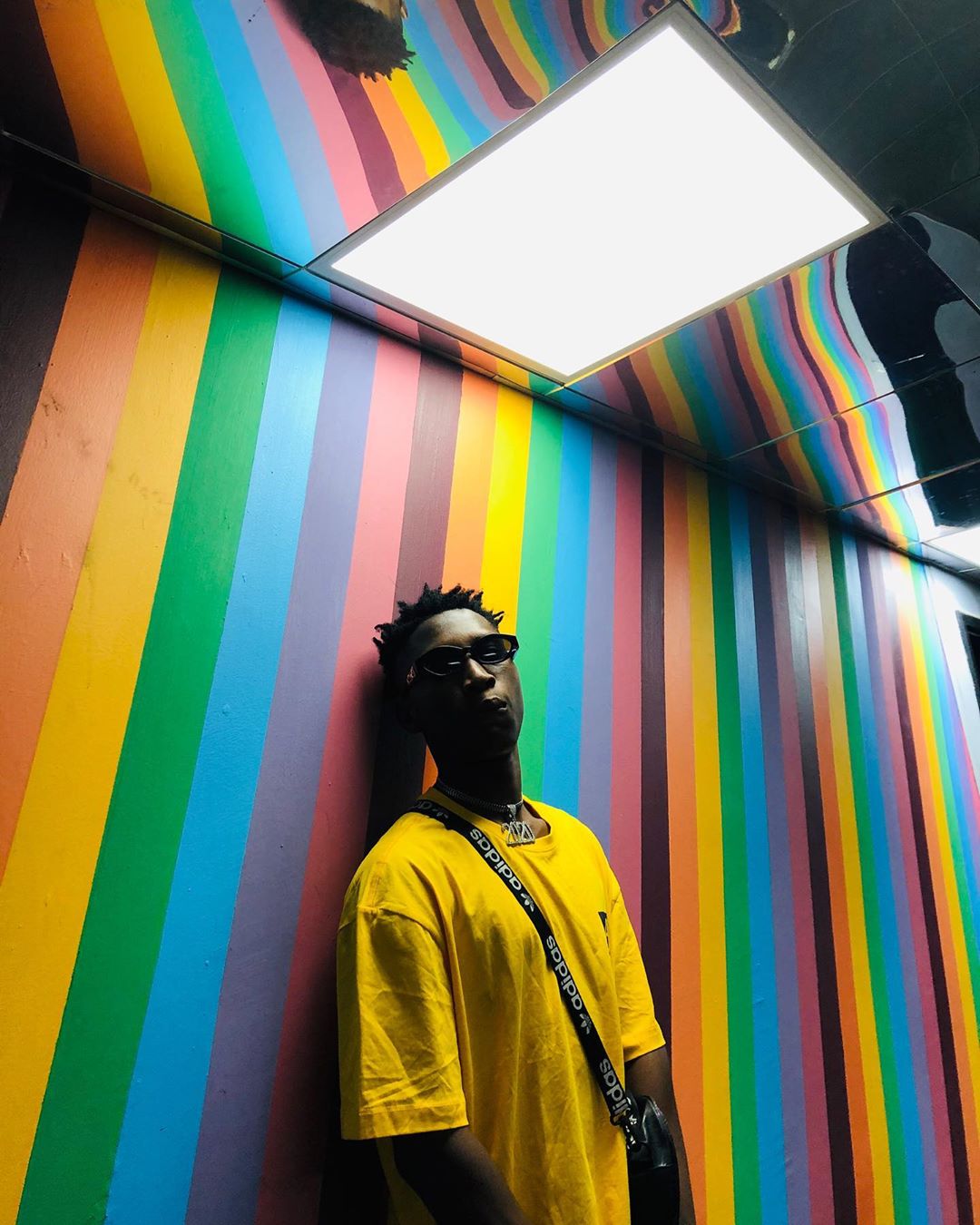 The type of music Bella Shmurda's makes is exactly what the world needs right now. He glides through each reflective song such that you can almost feel the emotion in his voice against the catchy beat. This is what makes him one of this generation's prime contenders to carry the r&b and soul torch, a genre which is dominated by a particular type of sound.
His Yoruba lyrics definitely set him apart, and his songs benefit from his ability to switch gracefully between Yoruba and English. We have seen nationwide acclaim with artists who played around with this sound such such as 9ice, Reekado Banks or even Fireboy. So, it's safe to say Bella Shmurda is on the right track. 
Indigenous music over here is typically either straight owambe music, or the sound bed for the rebellious street-hop scene rappers like Olamide and Naira Marley are celebrated for turning their setbacks in life into power. Bella Shmurda manages to do the same thing, yet still managing to be delicate and rough around the edges at the same time. 
His debut project, 'High Tension' opens with soulful cry for help out of the mud. We're given insight to Bella Shmurda's trauma, as he paints his reality saying; hustling everyday for money, chasing wire (cyber crime) and witnessing brothers killing each other for survival. Though he doesn't portray himself as a saint in this chaotic world, his heartfelt confessions are so moving that it only seems natural that he'd slip in a few words of prayer to God, looking for some familiar grounding. 
Music is a universal language, and so is pain. The little details of what you're hearing make you feel seen and regardless of your situation, you can relate to Bella Shmurda's music. Though the harsh reality of the streets is the recurring theme through his 7-track long catalgue, he also evokes a sense of relatability through other love songs, party anthems and prayerful sons that add more depth and colour to his vivid sound. Having gained the co-sign from Olamide with their collaboration, "Vision 2020", we can already tell what direction Bella Shmurda's career is going in, and there's no other way but up from the bottom.
Featured image credits/NATIVE 
---
Words by: Dennis Ade-Peters, Debola Abimbolu, Tami Makinde, Djaji Prime 
---
ICYMI: Best New Artist Of The Month (April)