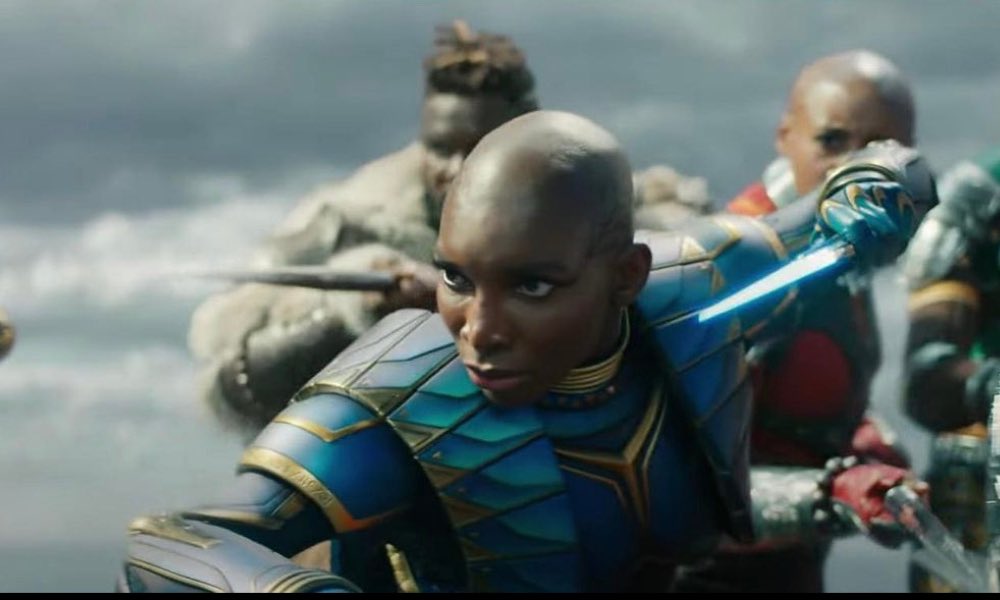 Marvel Studios Unveils First Trailer For 'Black Panther 2: Wakanda Forever'
The film's trailer arrives with a new Tems track
Yesterday, Marvel Studios returned with the first teaser for 'Black Panther: Wakanda Forever', the sequel to the 2018 block buster starring Lupita Nyongo, Chadwick Boseman, Letitia Wright and many more. 
11.11.22 pic.twitter.com/nmrJhcpwsG

— Marvel Studios (@MarvelStudios) July 24, 2022
Released a few hours ago, the official trailer of the sequel features BET-award winning singer, songwriter Tems performing a cover of Bob Marley's "No Woman, No Cry" while the question of who will take on the mantle of the Black Panther lingers around the trailer, showing the somber tone of the country following T'Challa's death.
Directed by Ryan Coogler, the film will show the aftermath of losing the king T'Challa played by the Late Chadwick Boseman who passed on after battling cancer four years prior to his death in the year 2020. The series is set to feature returning actors Lupita Nyong'o, Michael B. Jordan, Danai Gurira and more, and also feature newcomers such as Michaela Coel, Dominique Thorne, Alex Nivilani, Mabel Cadena and Tenoch Huerta. 
Coogler in an interview stated that:  "It goes to new places in Wakanda that we haven't seen before and it goes to new places in the Marvel Cinematic Universe" explaining the length to which producers and directors from the Marvel Studios have reached to achieve the outcome of the new film. The trailer reveals never been seen clips of Wakanda's aquatic environments, futuristic technology and more will also be enhanced in the film. 
The film is set for release in cinemas on November 11th will feature the next Black Panther which has been teased in the official trailer as a figure is seen in the hero's suit at the end of the trailer, although it isn't clarified who is in the costume.
Watch the full trailer for 'Black Panther 2: Wakanda Forever' here