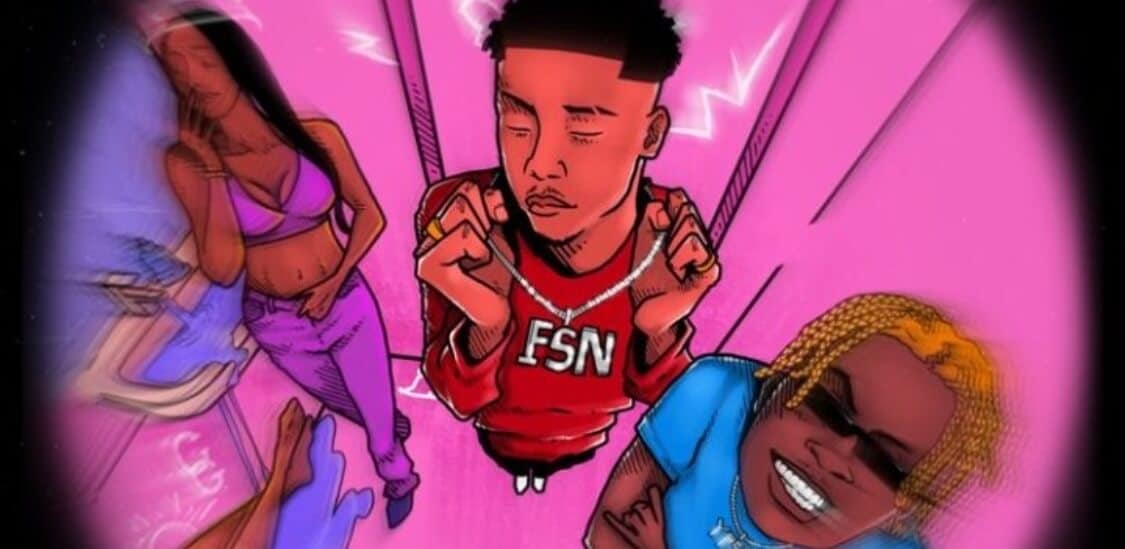 Listen to 'YP & Azanti, Vol 1.', the debut tape by Psycho YP and Azanti
Apex Village introduces singer/producer Azanti
This weekend has been an exciting time for new music. Amaarae's debut full-length album 'The Angel You Don't Know' kicked things off officially yesterday, Davido rolled out third studio LP 'A Better Time', and over in Abuja, Psycho YP and new Apex Village signee, Azanti have now released their collaborative EP 'YP & Azanti, Vol. 1'.
The youngest member of the Abuja collective makes his debut assisted by the braggadocious trap sounds of label mate and mentor, Psycho YP. The 8-track project sees both artists weaving a range of influences, segueing from afropop-tinged production in one track to alternative-r&b in the next, as thick distinct bass embellishes the arresting the flows of one of Abuja's top young rappers, YP. With production from 44DB, Remy Baggins, Jaylon, and Azanti himself, the project offers a concise introduction into a talented newcomer with a knack for switching up his flows.
View this post on Instagram
An expressive project, 'YP & Azanti, Vol.1' boasts of a cocktail of sounds, with sweet-sounding r&b in "Focused" and "Posted Up" to distinct afropop numbers on "Caro", there's no doubt that both artists have got the range. Psycho YP steps out of his comfort zone, holding off most of his unruly bars from this release, but finding the perfect balance between his two-toned personality: the hard guy and the loverboy. On "New Bag", he seems the most at home, returning to familiar sharp, clear raps as he flexes his untouchable status.
But despite how many times YP seems to easily takes centre stage and showcases his knack for melody, and innate comprehension for cadence, he never overshadows Azanti, always leaving room for the newcomer to show off his lyrical chops and melodious voice. Azanti's versatility marks the project's sweet spot. On "Ji Masun", Azanti sings, "I've been saying things/You've been playing games" addressing a lover who he doesn't wish to lose. But though his intentions and lyrics are as straightforward as they come, he steals the show, excelling at bringing out the allure in the most mundane. It's this magic touch he shows on other standouts like the Remi Baggins-produced single "Focused" and the mellow-r&b number "Posted Up" which is reminiscent of Bryson Tiller's plaintively smooth voice.
It may seem like there are constantly genre-bending and shifting flows as each new song comes on, but it's the moment of surprise before each switch up that keeps you engaged right until the very end. The project closer, "Caro" is another afropop number that sees them longing after a girl. Vibrant trumpets fill the song, further stretching the limits to which they have already taken their sounds. Throughout the project, you're reminded that the rules don't matter here, and by the end, it becomes clear that both artists intend to flood listeners with enough quotes to glide through the upcoming weekend, and they definitely succeeded. Now, we want more Azanti.
Listen to 'YP & Azanti, Vol. 1' below.
Featured image credits/YP