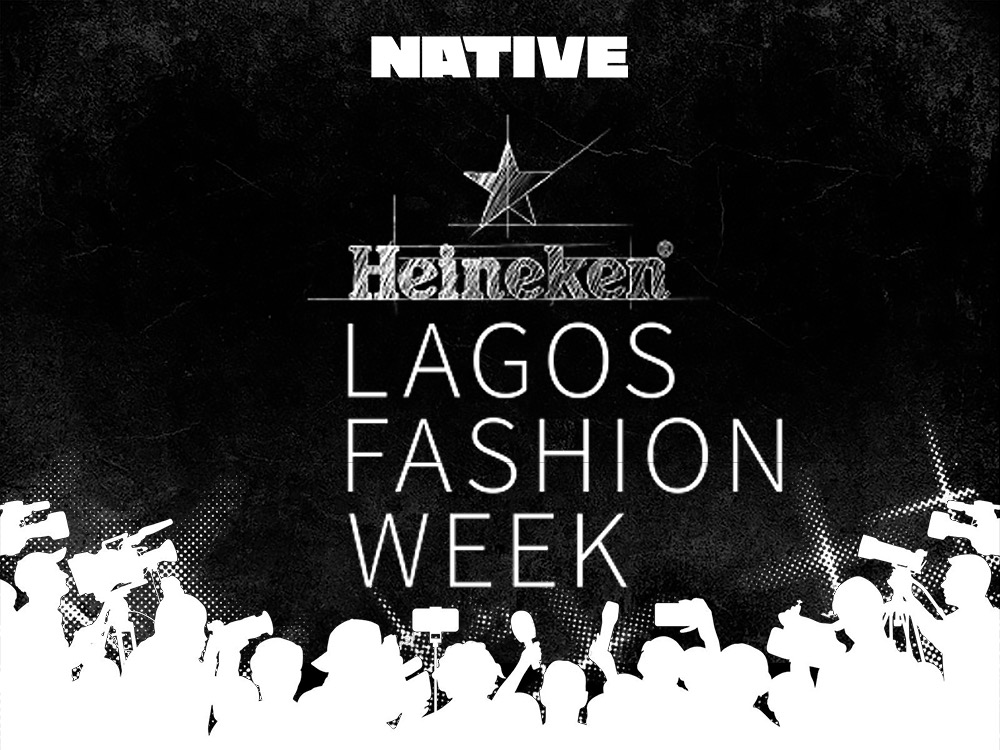 Lagos Fashion Week returns with some of the best innovators in African fashion
Mark your calendars: 26 - 30 October
Heineken Lagos Fashion Week is undoubtedly one of the most highly anticipated events in the social calendar. This week, the hot ticket event will reopen its doors to some of the most innovative designers in African fashion. For 11 years, LFW has shone a bright light on the best designers across the continent, and set them on the path for global success. This season, the theme of Collaboration, Co-creation and Community takes centre stage as the show commits to stirring up discussions about sustainability. 
View this post on Instagram
This year's iteration will be held across four days from the 26th of October up until Sunday the 30th at the Federal Palace Hotel in Victoria Island. Gracing the stage this will are contemporary fashion brands such as Tia Adeola, who recently debuted her 2023 Spring collection at New York Fashion Week to new designers such as LUL'LASTUDIO, older players such as Ugo Monye and cult brands such as Dye Lab.
The theme of sustainability in the fashion industry remains a core aspect of this years show with designers like HOUSE OF AKACHI, Olisa Kenya, Sahrzad Design, and many others presenting outstanding collections. Also set to showcase the wealth of talent across the African continent, SA collectives is slated to present a group of South African Designers including Thando Ntuli's MUNKUS, Mzukisi Mbane's Imprint and Ezekhetho by Mpumelelo Dhlamini.
Ahead of tomorrow's kickoff event, we take a deeper dive into some of the designers set to grace the runaway throughout the week. From Tia Adeola to Kadiju, here's what's in store this fashion season.
TIA ADEOLA
Tia Adeola began her eponymous brand at 18 years old and already, she has staked up a talented roster of clients such as SZA, Cara Delevinge, Gigi Hadid and more, who have donned her renaissance-inspired designs. Earlier this year, she released a collection of renaissance inspired silhouettes with her signature ruffles and sheer fabrics, housing messages directed at the Special Anti-Robbery Squad (SARS). A poignant graphic on one of the slip dresses of the collection read "Sorrow. Tears. Blood". With every passing collection, Tia Adeola continues to break the mould for her peers and generations to come.
View this post on Instagram
LUL'LA STUDIO
Fresh off Paris Fashion Week with their SS23 (LUL)LESSNESS collection, LUL'LASTUDIO is slated to showcase a new collection on the last day of fashion week. Founded by Lu Adesola in Lagos, Nigeria, LUL'LASTUDIO offers a fresh perspective on unique prints inspired by the designer's cultural and artistic background. Barely a year since its inception, the brand has already established itself as a force to be reckoned with, and stands out for its use of international and locally sourced fabrics, including aso oke and other recognisable prints. 
View this post on Instagram
DYELAB
DYELAB is Lagos-based brand with the cult following to match. Fusing the ideals of extreme comfort and style with their versatile range of loungewear, the brand has been a go-to for many local buyers prioritising leisurewear. The brand's popular agbada's which are sold in various colours and prints have been donned by everyone from Teezee to Eniola Hu. DYELAB was founded by Rukky Ladoja and employs a variety of dyeing techniques to create a collection of products that provide practical and artisanal sensibilities. Besides their hand-dyed colourful kaftans, they collection also includes culottes, totebags, jumpsuits and much more.
View this post on Instagram
KADIJU
Kadiju is a womenswear clothing brand in Lagos, pushing out ready-to-wear designs through deliberate and conscious production techniques. Founded by Oyindamola Aleshinloye, Kadiju marries complexity and sophistication with their brightly coloured fabrics and voluminous silhouettes. The brand's maximalist works are driven by its desire to redefine ideas of sartorial beauty for African women.
View this post on Instagram
HOUSE OF AKACHI
Just last year, AKACHI was established by Nigerian-American designer Nneji Akunne as a fashion house dealing with a variety of leather goods, accessories, clothing and perfumes. The brands ethos centres around meticulously hand crafted pieces, sourced from vintage and recyclable fabrics, in an attempt to reduce textile waste in our environment. The brand also creates a nexus between core traditional values and new technologies to produce one of a kind pieces in limited quantities.
View this post on Instagram
MUNKUS
MUNKUS is a South African luxury brand showcasing this year as part of the SA Collectives. Through distinct prints, patterns and colours, the brand tells a story that is unique for each wearer and channels a youthful experience fit for any occasion. Rooted in novelty and quality, MUNKUS aims to remind its wearer of their roots and connect them to their humble beginnings with a series of classic silhouettes inspired by South African fashion in the late 80's and 90's.
View this post on Instagram
Featured Image Credits/NATIVE