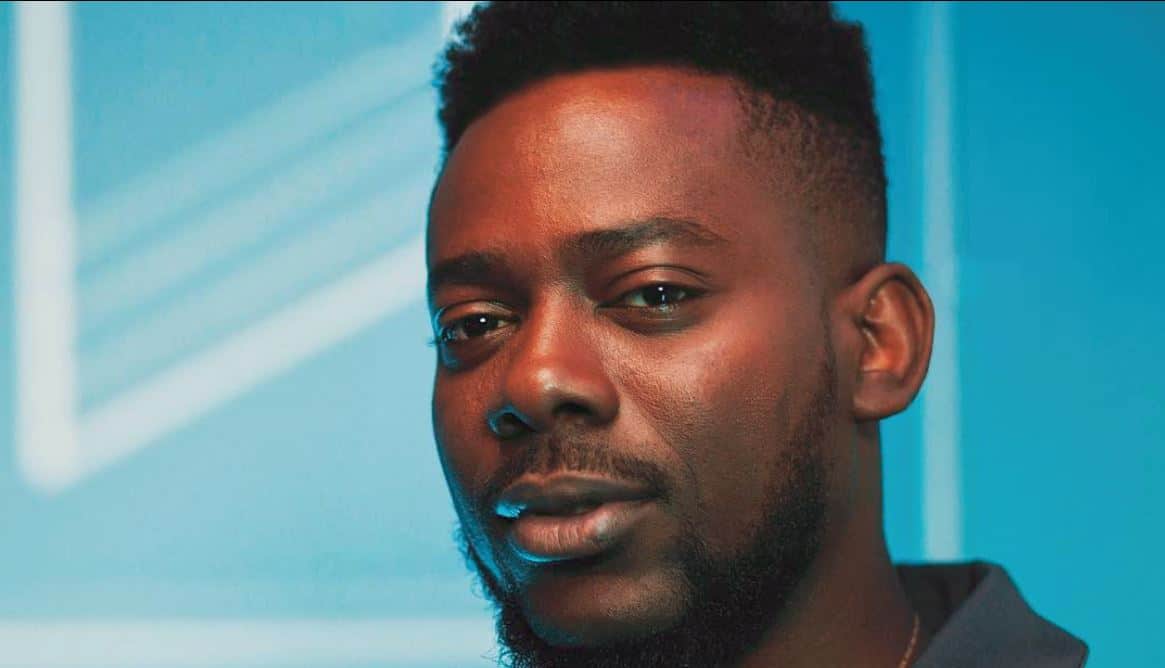 The NATIVE Exclusive: Adekunle Gold talks everything "About 30"
An interview with everyone's fave on his latest project
A sign out front boasts of a picture of him doing his ghoulish smile. The grin is utterly horizontal, a perfectly straight line, as though a ruler and a razor together had cut it into his face. The year is 2016 and people are gathered inside the MTN Project Fame West Africa Studios, being broadcast live to millions of screens across West Africa and the world. Adekunle Gold is in a mustard piece, gleaming on stage.
He auditioned twice for a chance to be on this same stage in a past life; as a contestant vying for an opportunity to have his art validated, he barely got past regionals. Had he known what life had in store, singing 'topping every chart, I don't make mouth', under the same spotlight to close an energetic performance eight years later, would be a Shakespearean 'ah-ha!' moment. Such is the magic and poetry of Adekunle Gold's real life: an insanely multi-talented artist, yet human in the most 'from 'round the block' way. The most infamous Adekunle Gold story you will hear in the streets of Lagos will tell you how the pop singer leapt into the spotlight from doing graphic design work for Olamide's YBNL; it's the stuff of church testimonies.
Adekunle Gold's unassuming artistic maturation is an arc that has defined the refinement of his music. That, and the infusion of his native Yoruba language as a stylistic trope, a bent often gimmicked by conventionally Afropop artists for dance music. One oft-railroaded theory about Afropop is that there are two kinds of Nigerian music and artists listeners: those who like/make feel-good music and those who want/sing "deep" lyrics. Adekunle Gold's music consistently blurs the lines between both, but at the inception of his career, local award shows and critics swiftly slapped an alternative tag on his interpolation with genres outside the confines of "urban" music.
"I'm a musician, the work is the genre"
The NATIVE got a chance to talk to Adekunle Gold recently and I asked him about his feelings with being lumped in the "alternative" bubble."I'm not a sucker for genres", Adekunle Gold revealed, "I'm growing, exposing myself to new music, new instruments and new sounds". Instead of gleefully embracing being classed in the category of artists reserved for elite class performers like Asa, his response reflected his own inner life as an artist forever seeking the unattainable.
In this recent survey analyzing Billboard's Hot Hundred across six decades, researchers used an algorithm called clustering to separate artists into two groups; "the string lovers" and "the poetics". It was discovered that string lovers tend to favour instrumentals over speech while poetics are, well, the stark opposite. For Adekunle Gold who is adept at combining the defining characteristics of both groups, merely tagging his music "alternative" grossly understates its artistic ingenuity. In his words, as long as he is growing there's bound to be equivalent shifts and turns in his music, "I am a musician, the work is the genre. When it's [his growth] done then I can name it [his music] whatever I think it sounds like".
This internalized process provides some context for  Adekunle Gold's odd track-list for 'About 30',  his latest album, numbered from track 17 to track 30, as though everything before that had already been released. True to that concept, Adekunle Gold's pre-album marketing already suggested the project would be a sequel to his introspective 'GOLD' debut. "It was numbered that way as a continuation from GOLD", the singer told NATIVE shortly after the album was released in May. "Some songs on 'About 30' didn't make 'GOLD', so I figured if you listened to my body of work at a go, you would feel a sense of continuum and growth".
Though there's no denying the growth and maturity in 'About 30', there doesn't seem to be any major deviation from the Adekunle Gold that serenaded us with "Sade" nearly three years ago. Adekunle Gold is quick to dismiss that search for "newness" on 'About 30' as inconsequential, saying "It just has to be authentically me and what I'm feeling when I'm making it." I found his take on 'originality' v 'authenticity' interesting. The root of the word originality is 'origin'. Originality springs forth we assume, in reality, we create something of which we are the origin and the perception that we are making something altogether new. Everything that we do, much like Adekunle Gold admits of his own neverending growth, is building upon something else.
The 16 luxurious urban-folk tracks that make-up the album narrates Adekunle Gold's experience with love, spirituality and fame."I've always said 'About 30' loosely storifies my experiences in life. Experiences surrounding themes of love, faith, folly, morality, loyalty, growth and nostalgia. The cohesion exists from the stories that made the song being about me as the central theme". "Ire", the first single released off the About 30, hinted at the album's semi-autobiographical direction. For the accompanying video, Adekunle Gold retraces his journey through several mediums of self-expression, from visual art to and graphic design, singing "If I Had Known/ The Life I Was Searching For/ Was Already My Own".
The self-centered narrative for 'About 30' reveals the thematic poles of Adekunle Gold; passionate, vulnerable and idealistic. But it creates an inclusive atmosphere that makes the album more affecting for listeners, using a dynamic pop style that allows him to experiment with other fringe genres. It especially pays off on "Yoyo", the 6th track on the album, featuring Flavour, a collaboration that brings eastern and western Nigerian highlife together.
Even as Adekunle Gold incorporates a range of musical elements, his stories are still viscerally specific and personal. On "Mr Foolish", one of the standouts off 'About 30' featuring Afrobeat proginee, Seun Kuti both artists decry the lifestyle of lazy youths looking for shortcuts. Ironically, Adekunle Gold's actual inspiration for "Mr Foolish" also pegs him as the subject matter of the track. "Mr Foolish is what my dad called me growing up but I decided I'd make it a satire to address the stupid things people do and how we celebrate them", he told NATIVE.
Elsewhere on the album, "Fame" sees Adekunle Gold doing a sophomore cliché common with many relatively young careers: the bemoaning of slow adjustment to his rising profile. When he sings, "Sometimes, My Mama's House Don't Feel Like Home/ Sometimes, With My Friends, I Feel Alone", you almost wonder if this man who has worked so hard to get here is having second doubts. However, Adekunle Gold reigns it all in on "Remember" where he performs an emotive set, about the long lonely road to success. During our interview, he tells me "Remember" is about someone that helped him succeed and now wants to lord his assistance over him. It's a much-needed backstory that exemplifies his mindscape, and where every song on About 30 fits in the grand Adekunle Gold story.
Gospel-infused melodies may not be the roaring sound of youth rebellion, yet Adekunle Gold's About 30 speaks to a Nigerian dream all youths can relate to. By telling his own story as a 30-something-year-old—absorbing unpleasant memories as morals—in a country where problems like unemployment, godfatherism are commonplace, Adekunle Gold inspires some truth with 'About 30'. Despite rejection from stages like Project Fame and doubts from a close personal figure like his father, Adekunle Gold has braved it all to create music that transcends the barrier of language, enriched with an art of storytelling. Now he's watching the energy he put out into the world come back at him a hundredfold in the most organic way: creating art that imitates life.
Stream Adekunle Gold's 'About 30' below.
Featured Image Credits: Instagram/adekunlegold
---
Mariam is (insert pretentious stuff about myself here). Share your thoughts with me @MA_Y_M
---