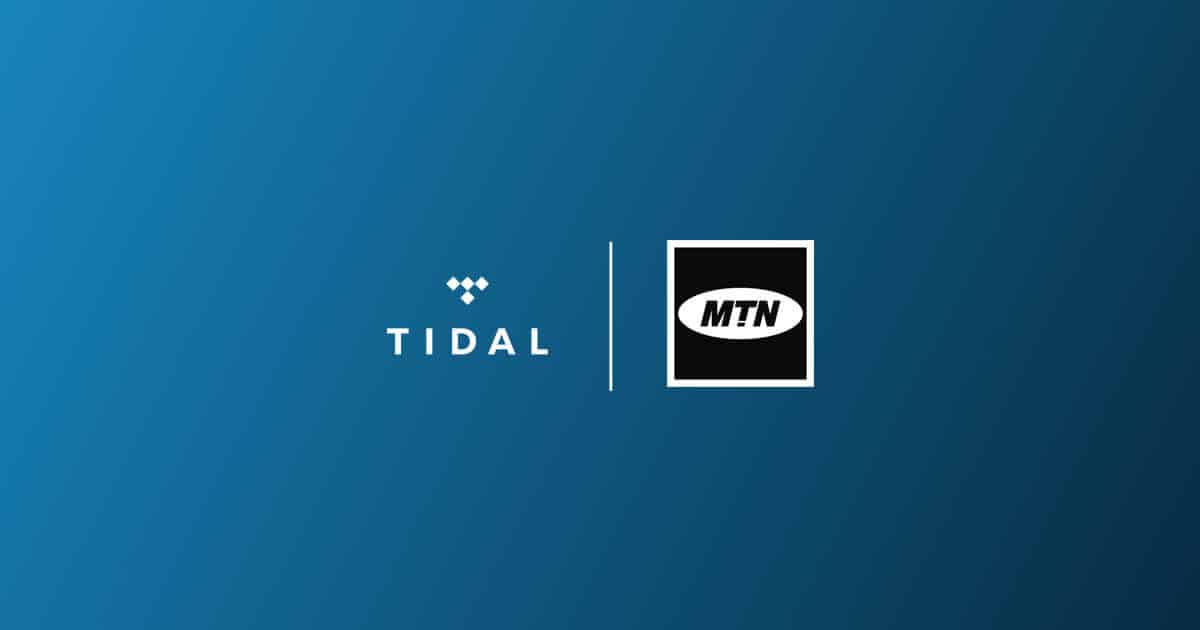 Tidal announces partnership with MTN Nigeria
Special plans for subscribers on Nigeria's biggest mobile network service
Back in July, Tidal brought the full range of its services to Nigeria, a move which had seemingly been in the pipeline for a while, but happened without even as much as an official statement. Considering that they'd entered into one of the major hotspots of African music, it was a bit strange that their entrance came in rather furtively, however, it seems like the streaming platform was taking its time to reveal their strategy to get to Nigerians.
Last week, Tidal announced that they would be partnering with telecommunications giant, MTN, on special subscription packages for subscribers on the local network. According to recent reports, MTN currently holds around 37% of Nigeria's mobile subscription market share, significantly edging out other competitors within the country. Partnering with a ubiquitous and dominant force in mobile network services, Tidal will be looking to improve its chances in becoming dominant as the country's streaming culture continues to grow upwards.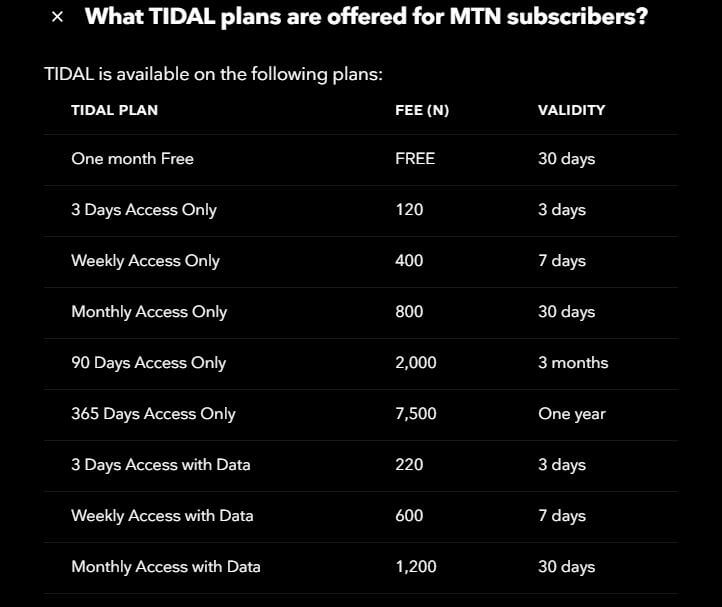 Tidal x MTN plans (Source: Tidal website)
Continuing with its free first month policy, Tidal's plans for MTN subscribers is fixed in Naira and it comes with multiple access options (3-day, weekly, monthly and yearly), different from the dollar-charged, strict monthly plans that are generally available in the country. In addition to these access plans, MTN subscribers can also choose plans that come with dedicated internet service to the streaming platform — e.g. with ₦1,200, you can access all of Tidal's content for a full month without additional data cost.
A widely acknowledged constraint to the adoption of streaming is the relatively high price of data in the country, so these special plans for on-demand access to music and other exclusive video content should appeal to many Nigerians. MTN subscribers can register on Tidal with their phone numbers on the app, while IOS users can register via web using this link.
Featured Image Credits: Tidal
[mc4wp_form id="26074″]
---