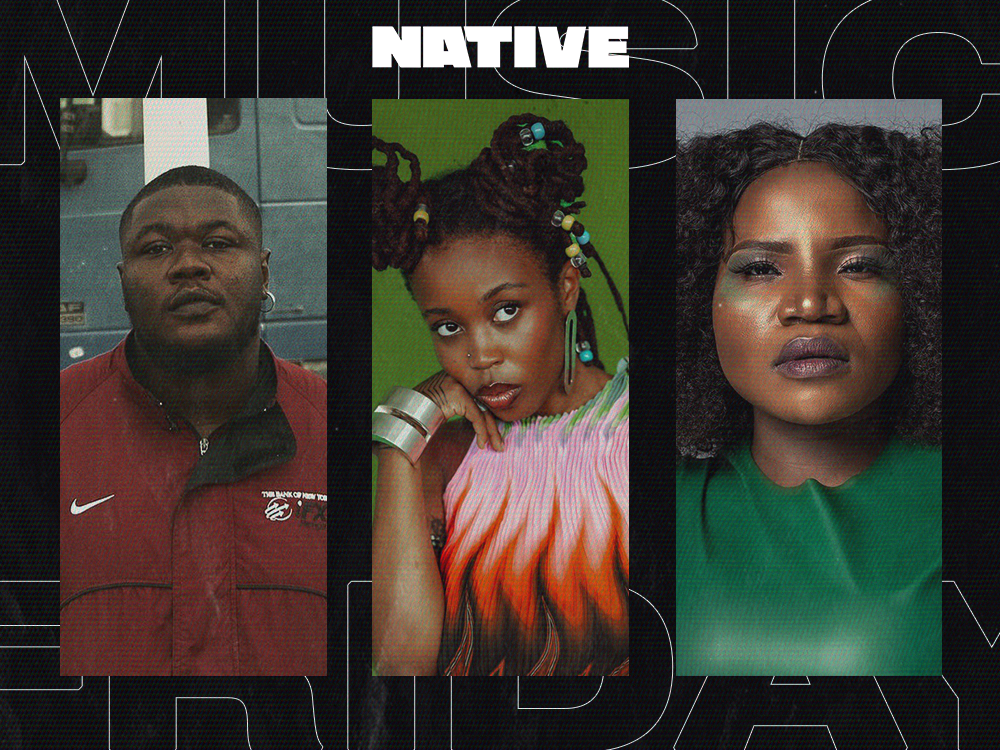 New Music Friday: New Projects From Lady Donli, Kemena, Makhadzi & More
Brilliant projects to soundtrack your weekend
It's another Friday and time for a roundup of music projects from African acts to check out. Throughout the week, music has poured in from all over the continent and sometimes unmissable projects can slip through the cracks, unheard. This column serves to bring those projects to your ears as you wind down to the weekend. We've compiled a typically spellbinding list today, a vast terrain in the African music soundscape covered. In addition to new projects from D-Truce and MaWhoo, here are some more projects that deserve your ears.
LADY DONLI – 'PAN AFRICAN ROCKSTAR'
In terms of artistry, few musicians are as deliberate as Lady Donli. Debuting as a rapper and then going on to contribute some of the most rootsy, Highlife-influenced sonics to the alte repertoire, Ms Donli's ear for sound has been impressive. Her sophomore album 'Pan African Rockstar' arrives to much anticipation, as it follows up on her cult classic, 'Enjoy Your Life'. As the title suggests, 'PAR' is a freewheeling album, incorporating influences that range from punk to soukous, jazz, and even the electrifying guitar-playing of Highlife. A distinct project with encompassing features like Obongjayar and the Congolese icon Pierre Kwenders, it's a reaffirming showcase from a true Pan African rockstar.
MAKHADZI – 'MBOFHOLOWO'
At the age of twelve, Makhadzi was already familiar with the frenetic pace of entertainment. She worked as a dancer, but as time went on, the Limpopo-bred artist leaned more towards her music and by the mid 2010s was set for a prolific career. She's just released her twelfth studio album, which comes after her departure from Open Mic Production. Floating her own record label Makhadzi Entertainment, 'Mbofholowo' reinforces her place among the global appeal of South African pop music. As her projects tend to be, the new project is a sprawling body of work, totalling ninety-six minutes, and featuring a roll-call of diverse voices which include Kabza De Small, Lioness Ratang and MaWhoo.
D-TRUCE – 'SMOKE BREAK VOL. 2' 
Forget the occasional tantrums about the death of the genre—Nigerian Hip-Hop is in a good place. Quality wise, there's seldom been a period where rappers haven't cut singular narratives from the fabric of their life, and D-Truce has always been one such rapper. A project artist who takes the time to immerse rich detail into his music, he's followed up on the indie scope of the 'Smoke Break' series. This Vol. 2 incorporates even more voices in his consideration of the contemporary Nigerian existence, as the likes of frequent collaborator Bigfootinyourface, Jess ETA, Deena Ade and LOTI feature. It's a colourful project with a purposeful gaze.
IDRIS ACKAMOOR & THE PYRAMIDS – 'AFRO FUTURISTIC DREAMS' 
Inspired by the afrofuturism movement of writers like Octavia Butler and Samuel R. Delaney, 'Afro Futuristic Dreams' invokes the black experience into the infinite possibilities of sound. Idris Ackamoor & The Pyramids band have long created from the seams of purposeful genre-bending, with the core element of spiritual jazz turning to meet favourable conventions in other sounds. This new album marks the collective's first album since 2000's 'Shaman!' and coincides with the fiftieth anniversary of their debut album, the seminal 'Lalibela'. Entirely produced alongside drummer and record producer Malcolm Catto, 'AFD' promises to be a groundbreaking moment for Black music this year.
MAWHOO – 'THE CHOSEN'
Over the years, MaWhoo has become one of the most recognisable performers in the South African music scene. Her distinct vocals and acute sense of self has given her an edge in a highly competitive space, while she hasn't failed to continue to burnish her reputation through the release of projects. Titled 'The Chosen,' her latest album calls upon a vast list of musicians, both established and rising, who colour the album with a communal, positive energy. These include DJ Maphorisa, Master KG, Kabza De Small, and Makhadzi, among others.
KEMENA – 'GUITARS & MALARIA' 
A distinct presence in the Nigerian pop scene, Kemena has had a good year. He's been featured on a record by Joeboy, and co-wrote one of his most enduring records, all the while creating solo material to follow up on his transcendental 2020-released project, 'Bond'. That's the primary motivation behind 'Guitars & Malaria', the artist's new six track EP. Suffused in the intimate, playful songwriting he's mastered, the project continues to reveal the artistic preferences of Kemena, as one which stays close to home while honing into universal themes such as love, loss, and the search for happiness in the midst of so much trouble.
DEELA – 'IS THIS ON..?'
It's admirable to watch how much Nigerian rapper, DEELA, has grown in such little time. Since her debut album, 'DONE DEEL' hit streaming platforms in 2021, DEELA has consistently reaffirmed her penchant for feel-good music through a series of sleek bars and her loveable personality. She recently released a remix to breakup anthem, "Take it Up" with the assistance of American rapper, Flo Milli. That served as the lead promotional release for her 7-track extended play, 'Is This On..?,' a self-affirming release that sees DEELA more braggadocios then ever.
---