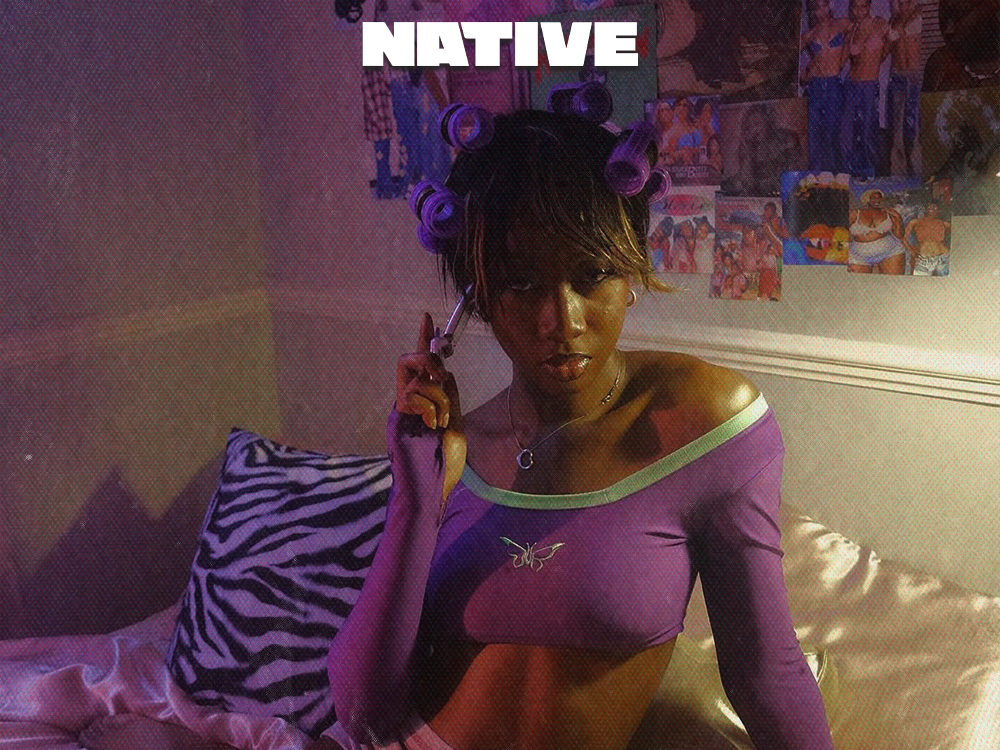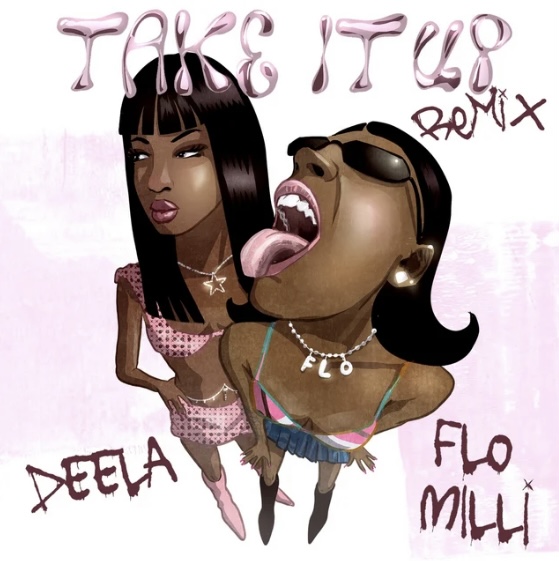 Best New Music: DEELA Taps Flo Milli For A Befitting Remix to "Take It Up"
from TikTok to the studio
These days, artists are finding success quick and fast through virality on social media. Gone are the days where industry gatekeepers determine who's worth listening to, now the audience is taking some of that power with platforms such as TikTok and more, becoming instrumental in catapulting artists into greater success.
One perfect example is Nigerian-born, UK-based rapper, DEELA who's been bubbling on our radar for quite some time. Since her appearance in Fresh Meat (now known as uNder) back in August 2021, the rising star has been fine-tuning her catchy bars which are armed with a youthful outlook on life and an unfiltered sense of confidence. The budding rapper has continued to carve a space for herself in the current zeitgeist of powerful female emcees unabashedly putting themselves on and inverting the male gaze to their benefit.
Two years later, so much has changed in DEELA's world and we're all the better for it. She's been building up an impressive catalogue of feel-good flexes where she chops it up to the men and naysayers that deserve a mouthful. Her sophomore EP 'DONE DEEL,' is perhaps the most comprehensive introduction to DEELA's talents, one that feels like each track is a burst of her personality. DEELA once shared that 'DONE DEEL' took significant inspiration from Flo Milli's 'Ho, Why Is You Here?' "I guess that also speaks for itself. Flo Milli and I should be on a song soon," she told the NATIVE at the time.
View this post on Instagram
On "Take It Up," DEELA opens the track with brazenly honest bars as she adopts the tone of someone fed up with all the BS from a former love interest. "Take it up with another hoe who cares you fucked up because I'm heavy on grind/If I weren't so turnt up right now might spaz but you even ain't worth my time," she commands on the track's intro. Switching from her laidback and collected delivery in the verses to a higher pitch in the hook and pre-chorus, it feels almost like DEELA is symbolising the freedom she feels through her melodies.
In today's world of modern-day dating and relationships, it's very difficult to find partners that are willing to speak the same love language, leading to an endless string of heartbreaks and situationships. It's common to see women compromising on what they want and settling for less but DEELA is reinforcing that there's power in shutting things off quickly and focusing inwards on stacking your paper and learning your craft.
DEELA adopts a laser precision flow as she digs into this frustrating experience and finds relief through her pen. In a similar tune as female emcees before her, DEELA reaffirms her self worth. She reminds herself that she's still that girl despite the treatment she once endured with catchy bars like "Price ain't cheap, so stack up your coin like you need a new home."
It's not hard to see why American rapper, Flo Milli took an instant liking to the no-holds barred track. Flo Milli found DEELA's track through her For You page on TikTok where she instantly reached out to the Nigerian rapper and commended her sharp, clear raps. As fate would have it, the pair soon linked up on the remix to the track which further expands the song's reach to a wider audience.
Flo Milli's catalogue is littered with tracks that mirror the energy dishes on DEELA's "Take It Up." Think tracks such as 2019's "In The Party" and 2020's "Like That B*tch" where she fires off menacing bars around her competitors and her naysayers. It's this same charisma that Flo Milli brings to DEELA's world, matching the rapper's don't-care attitude and trading bars about sticking men to the curb. She smoothly complements DEELA's deeper vocals with a light and airy verse "He fishing for love I ain't taking the bait/I thought a broke boy said I won't be shit, look at the tables I still got rich."
Flo Milli's success has been one of the most captivating to witness over the past few years. For any fans of the young American rapper who broke out just before the pandemic year, her dizzying flows and a sex-positive fearlessness has deservedly resulted in a legion of fans. At this crucial moment in her career, it's endearing to watch her take an interest in the Nigerian rapper and boost her song to greater heights.
It's only forward for DEELA at this stage, given that it is one of the most exciting times to be an emerging artist. Although she has kept his releases precious but powerful, she is gracefully confirming herself as an artist in a constant state of evolution, hungry for more bars and ready to top her best effort. We're definitely ready for whatever she serves up next.
Listen to "Take It Up(Remix)" below.
Featured Image Credits/The NATIVE