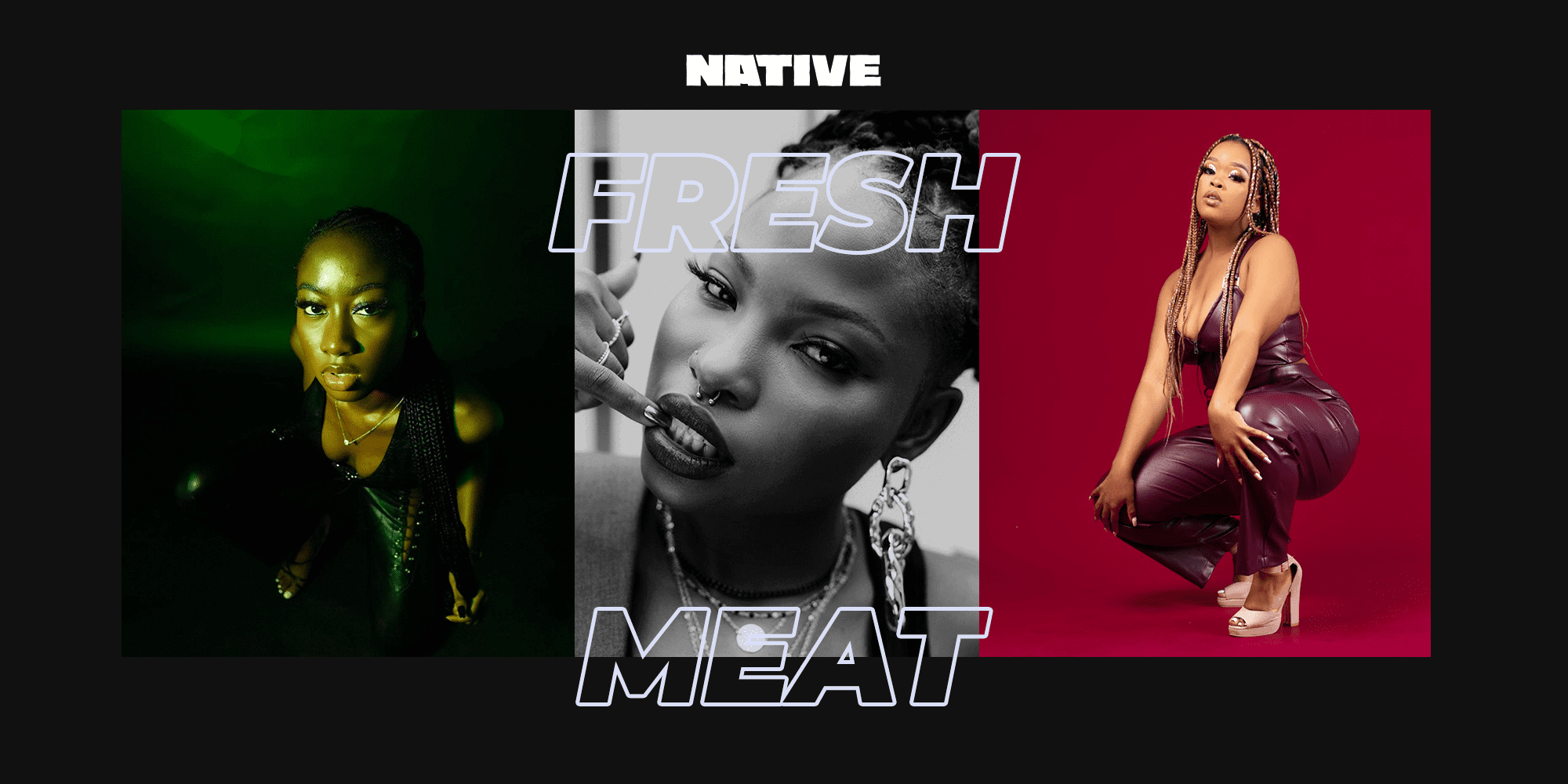 Fresh Meat: Best New Artists (August, 2021)
Featuring AV, Ria Sean, Dani Draco and more
Following the widespread dissemination of the COVID vaccine, exacerbated by our restless desire for freedom, this summer has indulged us in a return to a few of our favourite things. Going on holidays, hitting the club, raging at concerts is no longer a taboo, it's a luxury that most of us can now enjoy again – albeit at a much higher cost than before. Regardless, this summer has been a refreshing taste of the new world, characterised by a dichotomy of the familiar and radical. The music that has emerged, particularly over its ending months, has been a favourable and accurate reflection of this summer's wholesome tone.
In the mainstream, experimental sounds and traditional grooves have been delivered through an array of musical vessels. We've had debut albums, conscious albums, deluxe albums, record-breaking singles, crossover singles, not to mention joint projects and double releases. Our faves – from Dave to Drame, Wizkid to Ayra Starr – have given us an abundance of good music to soundtrack our summers outside. And underground too, emerging artists have provided us with a heavy dose of nourishing music to discover and devour. Prepping for takeoff throughout their nascent careers, the stamps our August Fresh Meat cohort are earning now have been years in the making; but, in our eyes, as the year winds down, these artists can only expect a higher course.
Dani Draco, an engineer turned lead artist is prepping Ghana for his mainstream ascent with his recently released debut EP, Higher Life. Whilst in Nigeria, Deela's debut 'Done Deel' adds to the canon of the fondly nicknamed Rap Girlies, giving the movement an even greater footing within the alternative music scene. As Amapiano's front runners continue to penetrate global sound, Boohle is already ushering the next generation of the genre's hitmakers, solidifying her position with an EP titled 'Sfikile', released just a couple of weeks ago. Joined by Nobuhle, AV, Candy Bleakz, BadTheSoundBoy and Ria Sean, as the year runs out, these Fresh Meat are artists you're going to want to look out for!
AV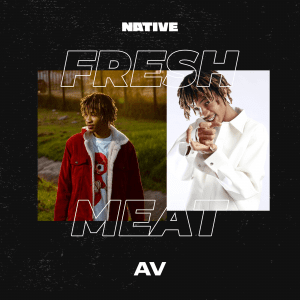 It's no surprise that TikTok has become one of the world's most engaging marketing platforms since it peaked during the lockdowns in 2020. The socially distanced periods created ample room for digital content creators all over the world to curate expressive and engaging content with their craft which has invariably spun a new class of comedy stars from Elsa Majimbo to Khaby Lame. While TikTok has been a beehive for new content creators, the social networking app has also spun new music stars when songs have gone viral on the platform. Over time, recording artists have used this platform as a marketing tool to garner support from their audience and important industry players alike, fashioning a new way to source out the hottest names in music at the moment.
In these parts, the rise of apps such as TikTok and Thriller has been slow and steady in the rise of emerging new acts. Earlier this year, Styles' "Loose Guard (I See I Saw)" blew up on the platform, not only introducing listeners to drill's first foray into Eastern Nigerian but also the sprawling reach that TikTok could possess over the music and entertainment industry. Since then, TikTok's popularity has only grown in reach, assisting other newcomer artists to boost their platforms. The latest act to enjoy this feat is Nigerian singer AV who's single "Big Thug Boys," has enjoyed a newfound virality since its release this year. Born Adindu Victor, the singer, songwriter and performer garnered his rise to fame when his single "Big Thug Boys" took over the African charts including the official TurnTable Top 50 Charts. It peaked on TikTok just three weeks after its official release and has only risen in the charts since then leading everyone to question "Who exactly is AV?".
AV's career began long before his TikTok fame. The singer was actually born into a musical family as his father was a guitarist. This only served to bolster AV's musical abilities and nurture his love for music at a very tender age. In 2018, he moved to Lagos and officially began his music career while in the budding creative scene. However, it wasn't an easy feat as he struggled to make a name for himself and garner loyal fans. Two years later, in April 2020, he released his debut single "Temperature", a mid-tempo Afrobeat track that finds the artist talking audaciously about the trials we face as Nigerians seeking to make ends meet in a corrupt system. He followed this up with his sophomore single, "My Song" in December 2020, and shortly after, he released a freestyle that only continued to stoke the flames of his star power. "All these songs led up to the success of his hit single "Big Thug Boys". The idea was to find the best ways to spread the song and TikTok was definitely an option. I knew it was a good song but I didn't think it would blow up this much or go this far," he shares with the NATIVE. His sound is a mix of trippy Afrobeat, Hip-hop, and a dash of trap, a new sound for the world to accept and for the new generation to relate to on an infinite scale. The standout artist AV is one to definitely look out for as he seems to have a very promising future.
Nobhule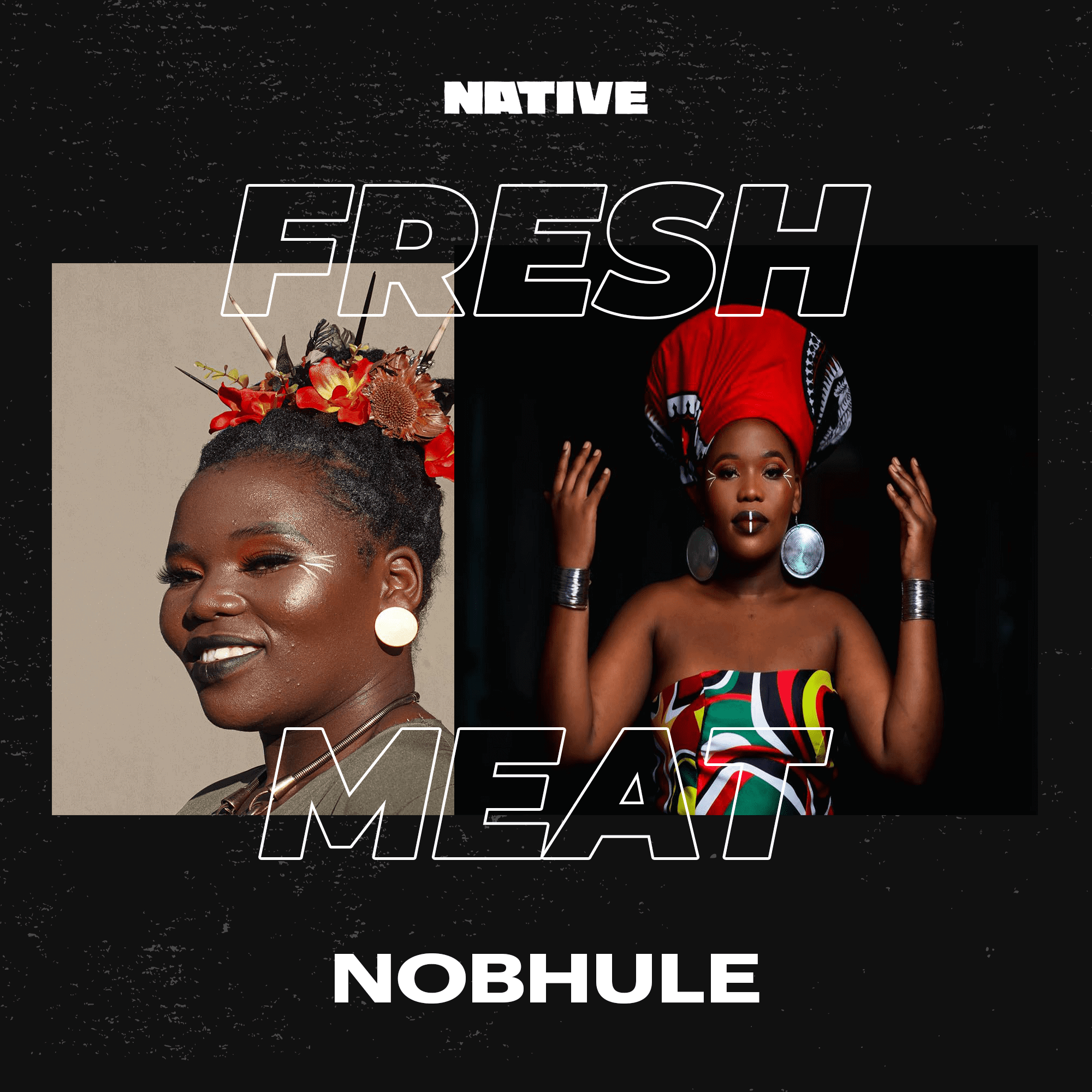 South African singer-songwriter Nobuhle owns a voice that will stop you in your tracks. This sort of description is often reserved for belters that can bring the house down, but while her voice may hint at a similar capacity, Nobuhle's superpower is in her ability to radiate warmth. Placed in the middle of the first part of Sun-El Musician's double-sided sophomore album, 'To the World & Beyond', her performance on the standout track "Never Never" was nothing short of phenomenal. Slithering over Sun-El's rolling percussion and dreamy keys, the South African star sings with a zen-inducing breeziness that will capture even those who don't understand her isiZulu lyrics.
Prior to this stunning feature, Nobuhle's catalogue only consisted of her official debut single, "Always With Me," alongside a feature on Black Motion's "Hosanna." Her stint with Sun El Musician, however, is not uncommon. The producer/DJ is known for being a catalysing factor in the careers of several proteges and collaborators, including Simmy, Mthunzi, Fresh Meat alum Azana, and more. Nobuhle is his latest co-sign, and for good reason, she fits into the mold of soulful singers he has a knack for working with. Boasting a working relationship with one of the most singular producers in SA's dynamic House scene, along with access to other El World affiliates, Nobuhle is in a premium position to maximise her potentials – and she's well on her way. In March, she released "Phezulu," genuinely one of the most gorgeous songs to come out of the continent this year. Produced by Kenza, one-half of El World-affiliated production duo Claudio X Kenza, Nobuhle's voice evokes a sense of bliss that feels paranormal. With a scenic video that doubles its awe-inspiring effect, "Phezulu" epitomises the singer's ability to meld catchiness and soulfulness into an affecting whole, regardless of listeners' ability to understand the content in her lyricism. Where her debut single, "Always With Me," laid out a significant portion of its lifelong romance sentiments in English, Nobuhle's recent singles have leaned far more into her native tongue, indicating her dedication to expressing herself as authentically as possible. Besides, great music crosses lingual barriers.
On September 24, she'll be releasing her debut album, 'Imvula', a 15-track project set to include "Phezulu" and other recent singles, including "Kuvaliwe" with Yallunder, the Black Motion-assisted "Eloyi," and "Sawubona" with Sun-El. All three tracks bristle with soul, indicating a fluid mix of House and Afro-Soul. Considering the successes of her immediate colleagues – Simmy and Azana – there's enough precedent to suggest Nobuhle is a surefire bet to consolidate on her status as a breakout star.
Ria Sean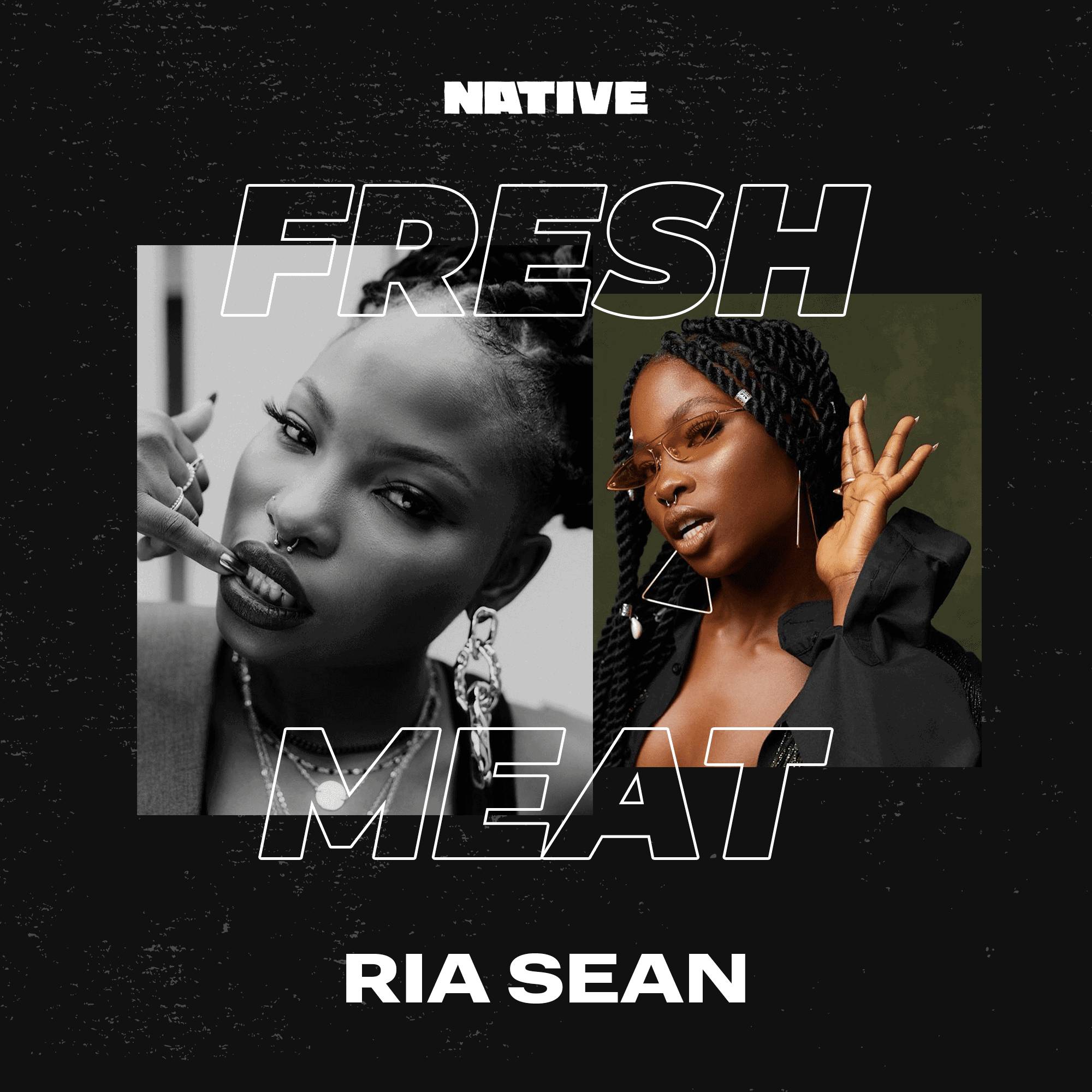 Born Gloria Asene Enebi but popularly known as Ria Sean, Aristokrat's latest signee is a force to be reckoned with in the landscape of emerging female pop stars. The Nigerian singer-songwriter has been on her music quest since she was a young teen, however, it was dancing that provided the singer with her first footing in music. Back then, while she enjoyed creating dance steps to her favourite songs, she quickly discovered her passion for music during her time in her church choir. A 16-year-old Ria would go on to write her own original lyrics and make covers to already released numbers, endearing her to a growing audience who tuned in to her every move.
In 2017, Ria released her first EP, an 8-track set that featured songs like "Selfish" and "Spring", two delectable numbers that showcased her stellar penmanship and her sweet-sounding voice. It was at this point that she began to gain traction and earn herself a following on social media. A few years later, Ria's star power was eventually recognised. Earlier this year, all the years of Ria's dedication and hard work paid off when she became one of the first artists to be signed in the recently formed partnership between Aristokrat Records and Universal Music Group, along with her label mate, Jujuboy Star. Shortly after this announcement, Ria Sean struck back with the release of her first project under the new record label deal.
Her latest effort 'Fluid' is promised to be a versatile blend of stories, sounds and vibes, which is exactly what Ria delivers over the project's 6 tracks. Speaking about the EP, Ria Sean explains "I want people to listen to this EP and understand that it's okay to be multiple versions of yourself because that's what makes us all special. Having different sides to you isn't weird, it's sexy, it's bold and it's beautiful. With the different sounds we've put together on this EP, I want you to hear my fluidity". In this light, 'Fluid' delivers good on her promise, showcasing the newcomer in different stylistic lights as she melds and crafts genres to her doing. On the promotional single "Money Bag", Ria is at her most playful, demanding her share of the national cake by audaciously demanding her dues from naysayers and critics alike. It's closely followed by the romantic single "Satisfy My Soul", which finds the singer baring her heart out to a love interest, pleading for their love and affection which satisfies more than just her heart but even her soul. "Pin Me Down" shifts the focus on her creative output yet again, this time finding the singer at her most sensual, as she addresses a muse on how she would like her desires met. By the project's final track, "Stamina," Ria has shape-shifted yet again, turning her focus to her innermost thoughts. Here, she delivers a clever double entendre where she is able to discuss the stamina needed to stay ahead in the rigorous game of the music industry and that required to keep going for rounds and rounds during sex. It's clear that Ria Sean isn't mincing her words for anyone, she's here to show that women like herself can be as diverse and multifaceted as they wish to be without the constraints placed on them by society, family, work, etc. 'Fluid' is an aptly-titled project from an artist who is just leaving behind the nascent stages of her career and stepping into her star-defining moment. We can't wait to see where Ria continues to take her artistry.
Dani Draco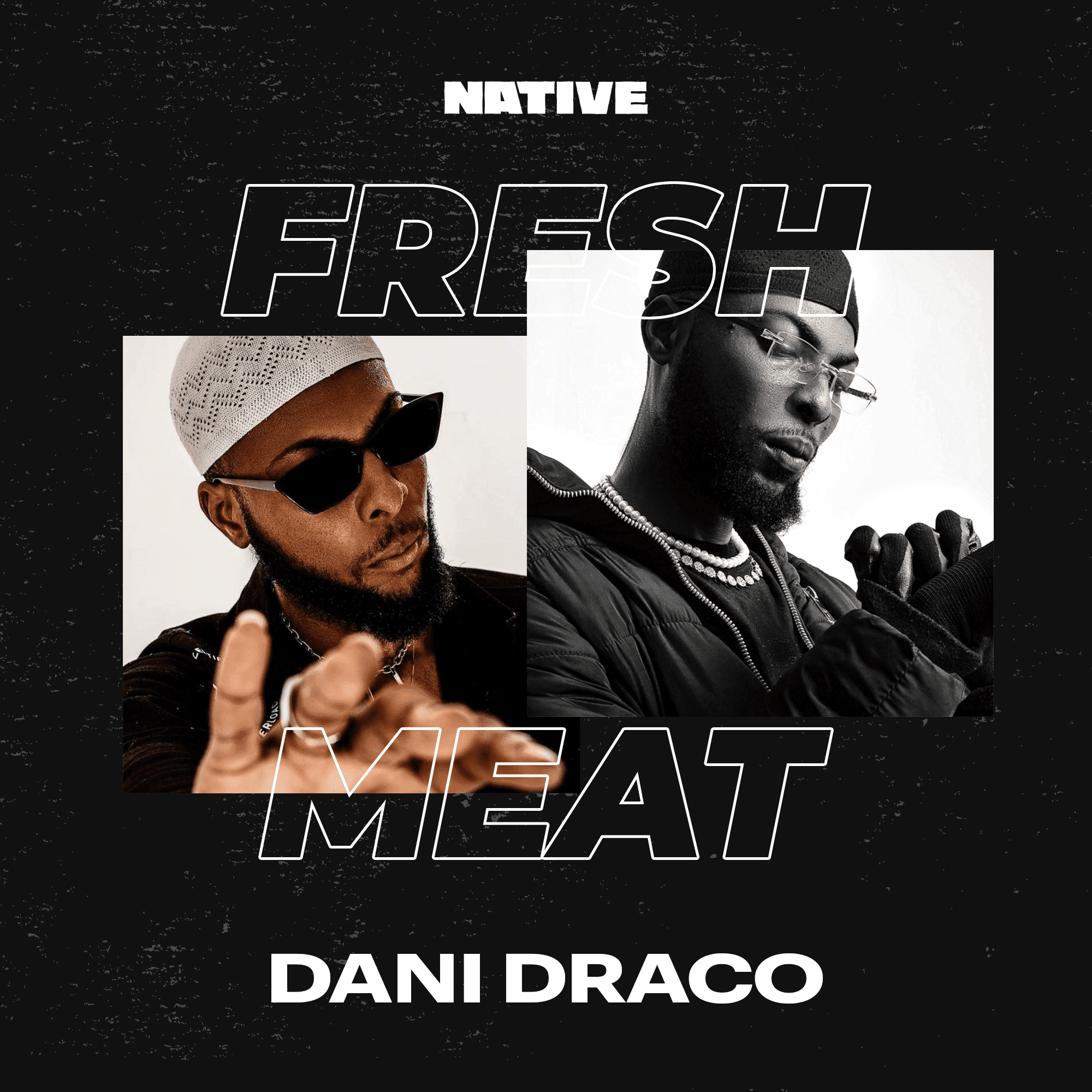 Without any hints of hyperbole, Dani Draco is a musical polymath. The Ghanaian artist's range of abilities encompasses production, engineering, songwriting, and singing. Learning the behind-the-board tricks, Dani initially focused his earlier creative energy on producing and engineering, setting a formidable foundation for his increasingly promising career as an all-around Afropop act. After a few years working in proximity of the spotlight, ghostwriting songs for other artists, and performing backup vocal duties, he took a definitive step with the 2019 release of his official debut single, "Trouble."
A sultry bop that melded an R&B tenor with an Afro-Caribbean sheen, "Trouble" introduced Dani to a widened audience as an artist with a unique take on a recognisable genre-mashing sound. It'd take nearly a year for him to follow up with "Ready," a Moor Sound-assisted cut where he touted his self-assured mentality over ticking hi-hats and head nod-inducing bass. The resurfacing showed a new dimension to his skill set, and he continued to explore it on "Paradise," the euphoric collaboration with fellow Ghanaian artist $pacely. To close out 2020, he shared "Sad Boy Flow," where he showed a previously locked vulnerable side to him, without dulling his established suave persona.
Dani Draco is not exactly prolific, but the thrill of his spread-out releases is in how it unveils layers to his artistry and person. Already an enjoyable artist to listen to, with an ear for captivating melodies and hands primed for crafting slinky, feel-good beats, this pattern of self-improvement on every new drop indicates Dani is comfortable with consistently working his way into becoming the best version of his artistic self. Recently, he shared his debut EP, 'Higher Life', a short but effective statement released in collaboration with the classic Highlife record label, Essiebons. On the entirely self-produced four songs – "Trouble" included – Dani strings together Caribbean Pop, neo-Highlife, and R&B into a breezy whole, a fulfilling piecemeal that hints at an even more productive future.
DEELA
DEELA's journey to a rap newcomer began back in 6th form when she would write raps in between classes and breaks. Armed with a youthful outlook on life and an unfiltered sense of confidence, the budding rapper has continued to carve a space for herself in the current zeitgeist of powerful female emcees unabashedly putting themselves on and inverting the male gaze to their benefit.
Making her arrival on the scene last year during the socially distanced lockdowns with her debut self-titled EP, DEELA has continuously championed an empowering message that can never be misconstrued, all thanks to her snappy raps and her rapid-fire quips. In the earlier stages of her career, the London-based rapper drew a majority of her inspiration from Nigerian artists like MI, Naeto C and international pop stars such as Rihanna, Beyoncé and more, which she watched on MTV while growing up. Her list of inspirations has only grown as she's ascended in the music industry and rubbed shoulders with her former icons, culminating in her first-ever live performance last month with Homecoming and Manchester International Festival.
For her latest mixtape, 'DONE DEEL', DEELA can be seen minimally featuring artists in an attempt to let her voice and message shine through individually. "I thought this is my first proper tape so I wanted my sound to speak for itself before I started to feature people. 'DONE DEEL' features 11 tracks that showcase the artist's clever wordplay and her ability to draw listeners in with her razor-sharp lyrics, leaving them feeling as confident as ever. Track after track DEELA expresses her love/hate relationship with men making sure to let us all know she's done with all the bs. Not just from men, but also from anyone that tries to take her for granted. As we see on "FIT", assisted by T6lu, DEELA is self-assured as she asserts herself in memorable lyrics "I'm no regular bitch/so I know these bitched mad" and "He hooked on that DEELA potion/guiding him like a devotion". She delivers similarly exceptional performance on "GET A GRIP" where she sings with her sultry vocals over a booming trap drum as she explicitly states her physical needs. Her moment comes full circle when she discovers that "CHAINS" was produced by WizzerOnDaBeat who also made Flo Milli's top hit "Pussycat Doll", one of the inspirations behind the creation of 'DONE DEEL'. As the artist continues to grow, we can expect music videos and more features with her fellow Nigerian female rappers.
Boohle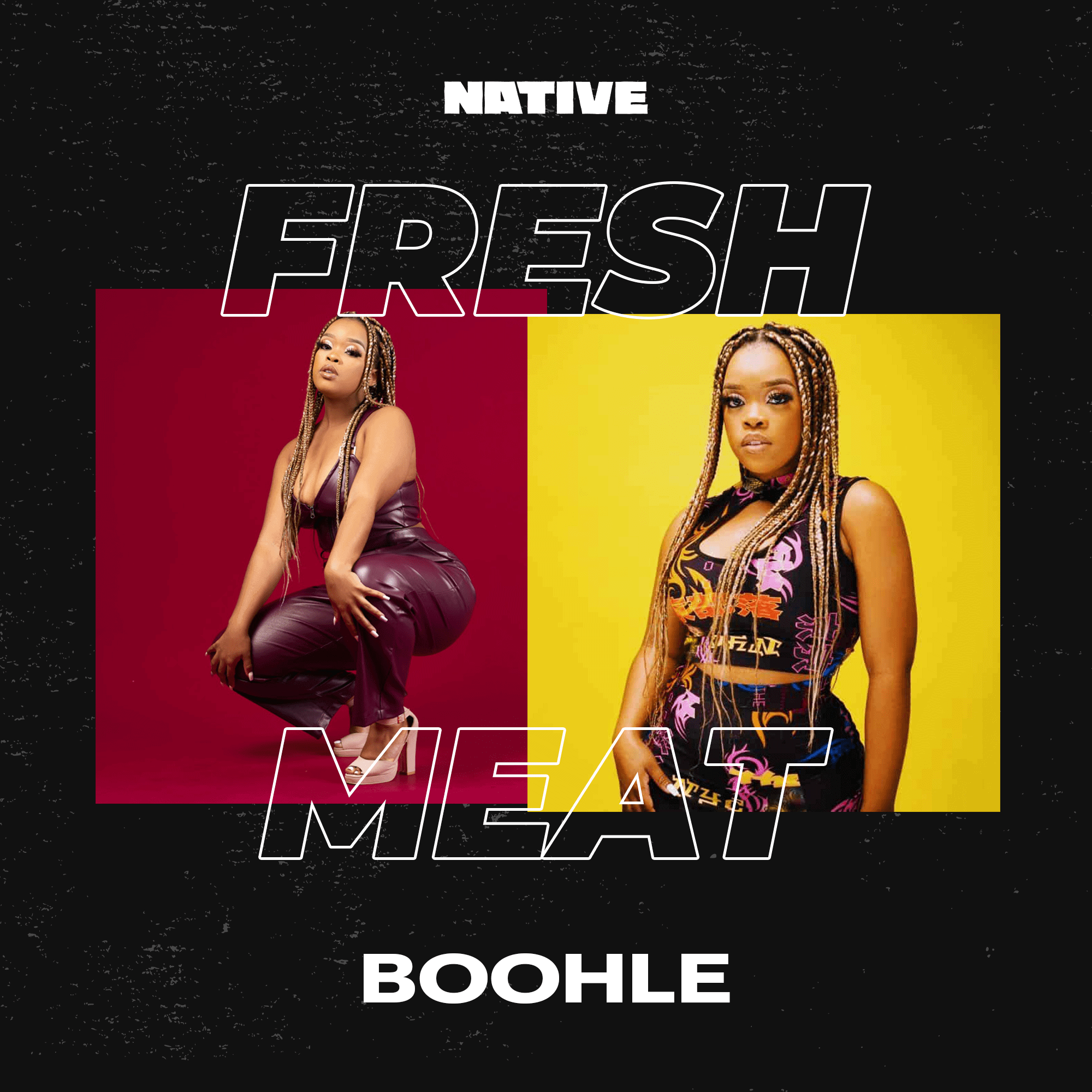 As Amapiano continues to excite audiences the world over, the sound – and tangentiality to it – continues to mint new, must-listen-to voices by the day. Rising singer, Boohle is one of these urgent voices. Close to the midpoint of this year, South African hip-hop giant, Cassper Nyovest, shared "Siyathandana," a sweltering summer jam that quickly became one of the most popular songs in the rainbow nation. The core of "Siyathandana" is built around the enchanting vocals of Boohle who recorded the song during a visit to Nyovest's mansion, but it would be remiss to view the success of "Siyathandana" as the only feather in Boohle's cap, the singer has been building up to this moment for a while.
Born to strict Christian parents in the township of Vosloorus in Gauteng, Boohle formed a group with her siblings growing up before her airy vocals and melodic coos meant that she was conscripted into a number of choir groups. But her route into professional music-making started to be paved in 2017 when one of the founders of the influential music group, Tshwane Gospel Choir, drafted her into the group, helping to direct her voice and put her through the process of melody formation. A little while after, Boohle began experimenting with House, Afropop, and Kwaito instrumentals in a bid to expand her capabilities. The complexities and splendour of such a wide musical note intersected on her debut album, 'Izibongo', where she sang about her life, the growing up process, and dealing with the shifts in her life across the project's runtime with "Wangkolota" serving as a particular highlight.
Snuck into the middle of Izibongo and her latest four-track extended play Sfikile is Umbuso Wabam'nyama, a collaborative project with Josiah De Disciple that included the hit tracks "Mama" and "Buyisa." The music on Wabam'nyama is ephemeral and sees Boohle's long-winded singing finding balance in Josiah's sturdy delivery. 'Sfikile', released two months shy of Wabam'nyama is Boohle's most outward-facing project, seeing her show her chops over dance-ready production that has depth to it. From project opener, Amawaza, featuring Busta 929 and Mpura, her featherlight voice straddles the beats akin to her delivery on "Siyathandana," showing a fresh bow to her strings. Love, heartbreak, and romantic redemption power 'Sfikile' and nowhere is this more on display than on single "Pillow Talk" where Boohle floats in and out of the margins of a shimmering Amapiano instrumental to express desire without overstressing the melodic essence of the track. Across four tracks, the singer shows that she is ready to take the next step to pop superstardom.
Badthesoundboy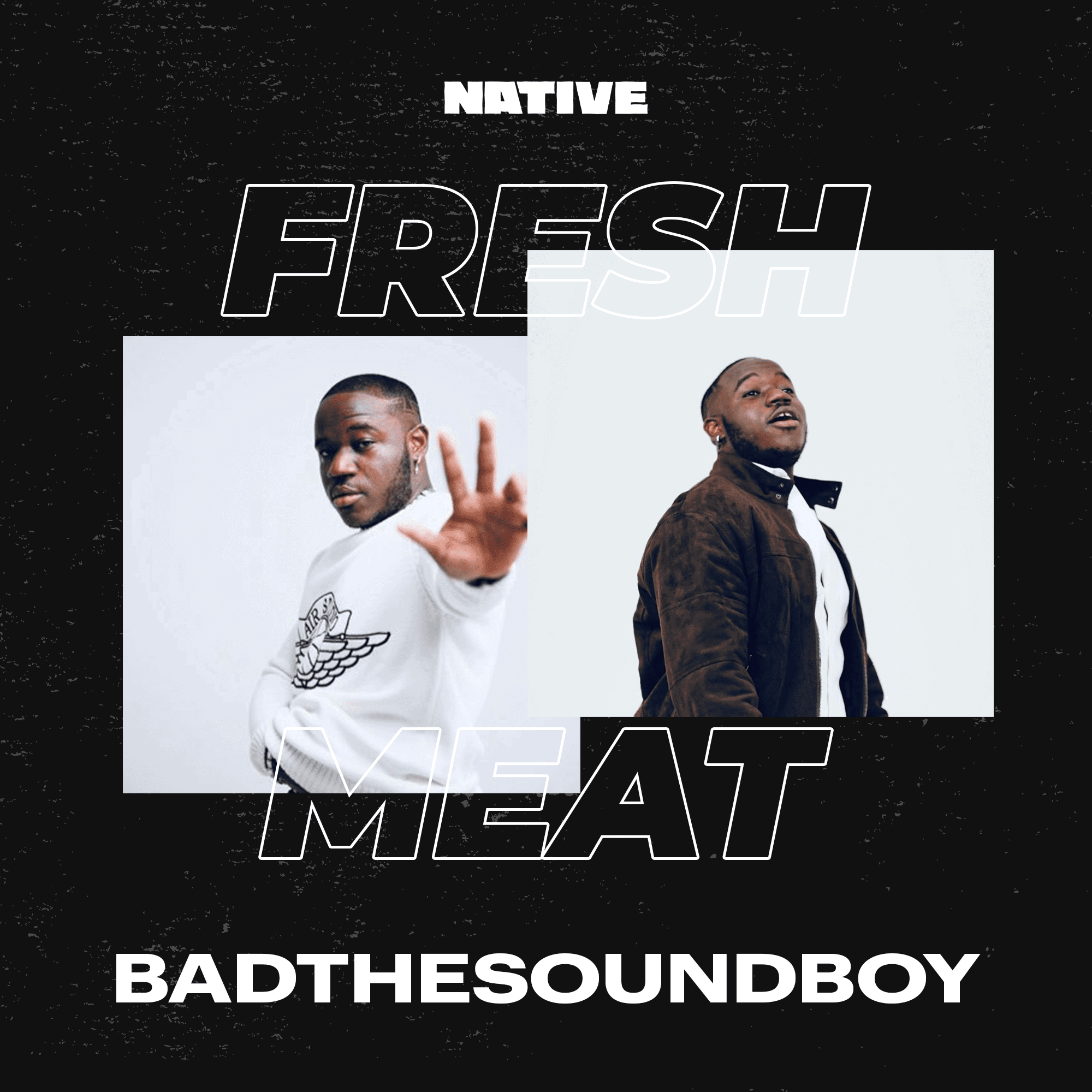 The trope of segueing from record producer to fully formed artist is one that isn't uncommon in the music industry. Throughout history, producers have continuously stepped out from behind the boards and taken on more active roles in their music career by making their debuts as solo artists capable of holding their own and keeping the fans interested. From DJ Khaled to Pierre Bourne, producers continue to provide a malleable framework that continues to be emulated around the globe, fashioning new ways for listeners to enjoy music and connect with their favourite artists. In these parts, Nigerian newcomer and producer, BadTheSoundBoy is the latest beatsmith to step out from behind the board and step into his burgeoning career as one of Afropop's most romantic crooners.
Born Ifiok Nkewerem Albert, the rising star captures and tells his life story through poignant and relatable tales that speak to the core of his being. His love for music peaked when he started listening to artists such as Wande Coal, Fela Kuti and 9ice during his formative years, empowering him to get behind the mic and pen his own heart-rendering lyrics. Juggling a university degree and a music career is never an easy task so BadtheSoundBoy would spend most of his years in uni getting hip to the game and learning how to orchestrate his own stellar productions. By the time he decided to delve deeper into the world of creativity and discover more about his artistry, the singer realised his innate capabilities and played to his strengths. Over the past few years, since his graduation from university, the Lagos-born star has delivered eclectic productions for the likes of fellow African artists including Kida Kudz, Skillz 8Figure, Fasina and more.
BadtheSoundboy may not have much music out at the moment, but the songs he has released over the past year are a ferocious and clear indicator of an artist who has a whole lot to say. Earlier in the year, he released his debut solo EP titled 'Bad For You.' The succinct 6-tracker finds the singer speaking on topics such as love, affection, intimacy, family and much more. Self-producing all the numbers by himself, the talented beatsmith also introduces listeners to what he's capable of as a solo artist. The EP is heavily infused with highlife melodies allowing the singer to merge both sides of his artistry seamlessly, and provide ample space for him to take full control of his sound and deliver consumable Afropop tunes. On standout track "Joy", he's at his most vulnerable, imploring listeners to find joy even in the midst of trials. The artist himself reveals how he's lost his father, how his mother struggles to make ends meet for him and his siblings, and how he's constantly grinding to make a name for himself. Despite all these tear-inducing experiences, Bad is armed to the teeth with affirmations for himself and for listeners, reminding them that even the worst of us can find reasons to be joyful. This endearing message carries on to other tracks on the EP including "O Dun" where the singer shows off his more romantic side, addressing a lover directly about his undying affections for her. With a deft conceptual eye and a knack for melodies, Bad provides an unmissable case for his growing artistry, emulating the confidence of one who has shucked the trappings of one life to begin another.
Candy Bleakz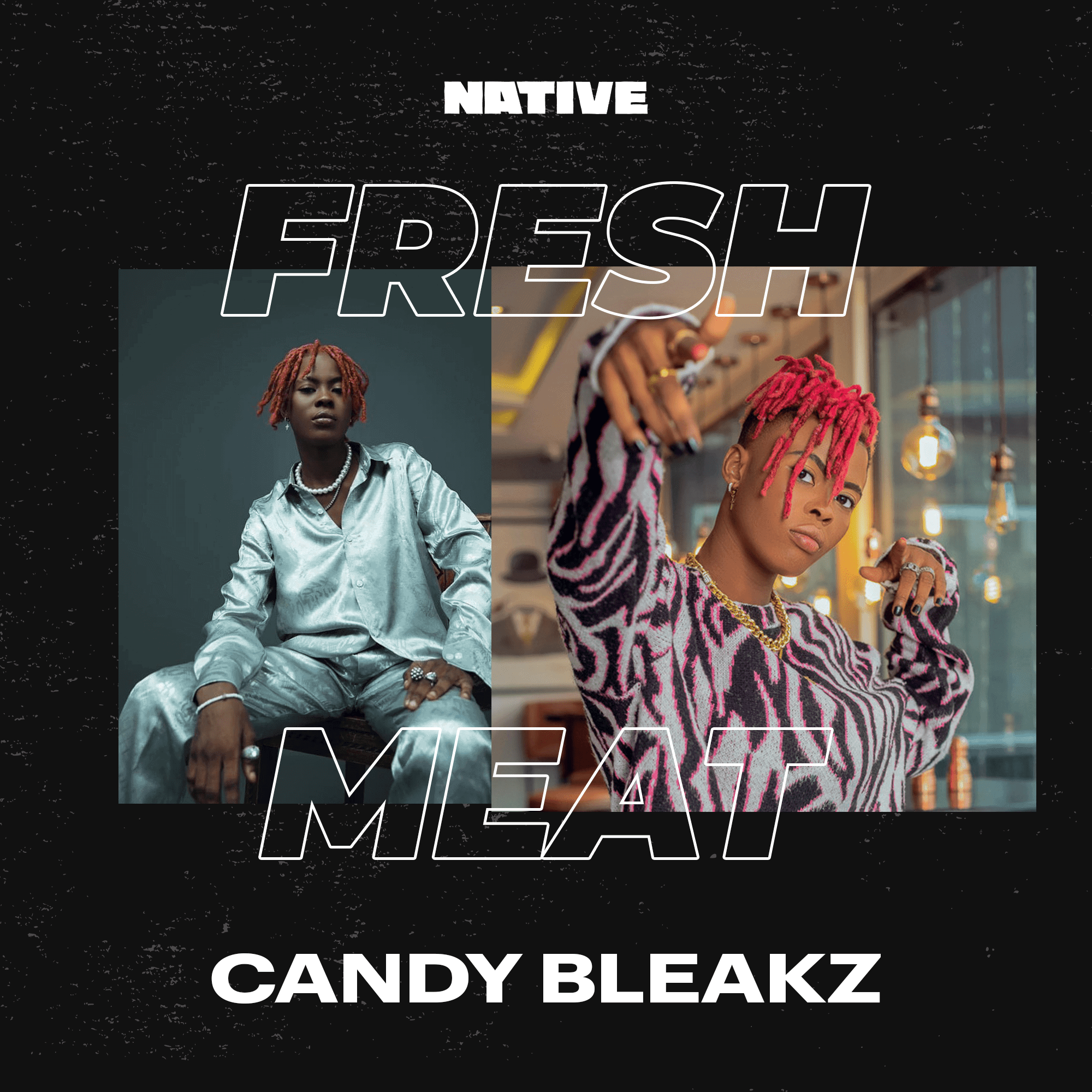 Drawing inspiration from the fuji music played by her stepfather, Candy started making music as early as 2013 when she was in Olabisi Onobanjo University, but it wasn't until 2015 that the artist decided to take music seriously and go into it professionally. However, the street pop artist had her career skyrocket to new heights when she uploaded a viral freestyle to Instagram in 2018. Naira Marley, popular for several chart-topping street pop hits such as "Mafo", "Japa" and "Coming", recognized Candy's unique abilities and sent her message after watching one of her freestyle videos. They set a date to record and that conveniently happened to be the day Zlatan was in the studio. Their collaboration gave birth to "Owo Osu" in 2019. As the artist's works and talent evidently speak for itself, Candy snagged a feature with Teni The Entertainer earlier this year when friends of Candy's at Dr. Dolor Entertainment told her that Teni couldn't stop gushing about her. After multiple studio sessions, the pair created a street pop hit, "Baba Nla."
The artist's dedication to her craft exceeds beyond her lyrics but also to the persona she has created to match the message she communicates. She shares that she is very unlike the persona she has crafted for herself "In my music, I try to form a bad girl. I'm not really a bad girl. In my music videos specifically, I try to get a gangsta look to match my vibe. I still think I'm a gangsta though haha." She recognizes her growth over the years attributing her progress to her mature understanding of lyricism and sounds sharing "When I hear a beat I know what I want to do. I'm more straightforward and I always try to make sure all my music has the specific information I'm trying to pass."
For her upcoming EP, Candy promises versatility, delivering heartbreak anthems and party jams. She also recognizes that her brand has great potential and this EP is an attempt to show people that Bleakz is more than what they've seen thus far. "I think this EP is about me telling people that they need to pay more attention to me. They need to see more."
Featured image credits/NATIVE
---
Written by Ada Nwakor, Adewojumi Aderemi, Dennis Ade-Peter, Nwanneamaka Igwe, Wonu Osikoya, and Wale Oloworekende Tami Makinde
---