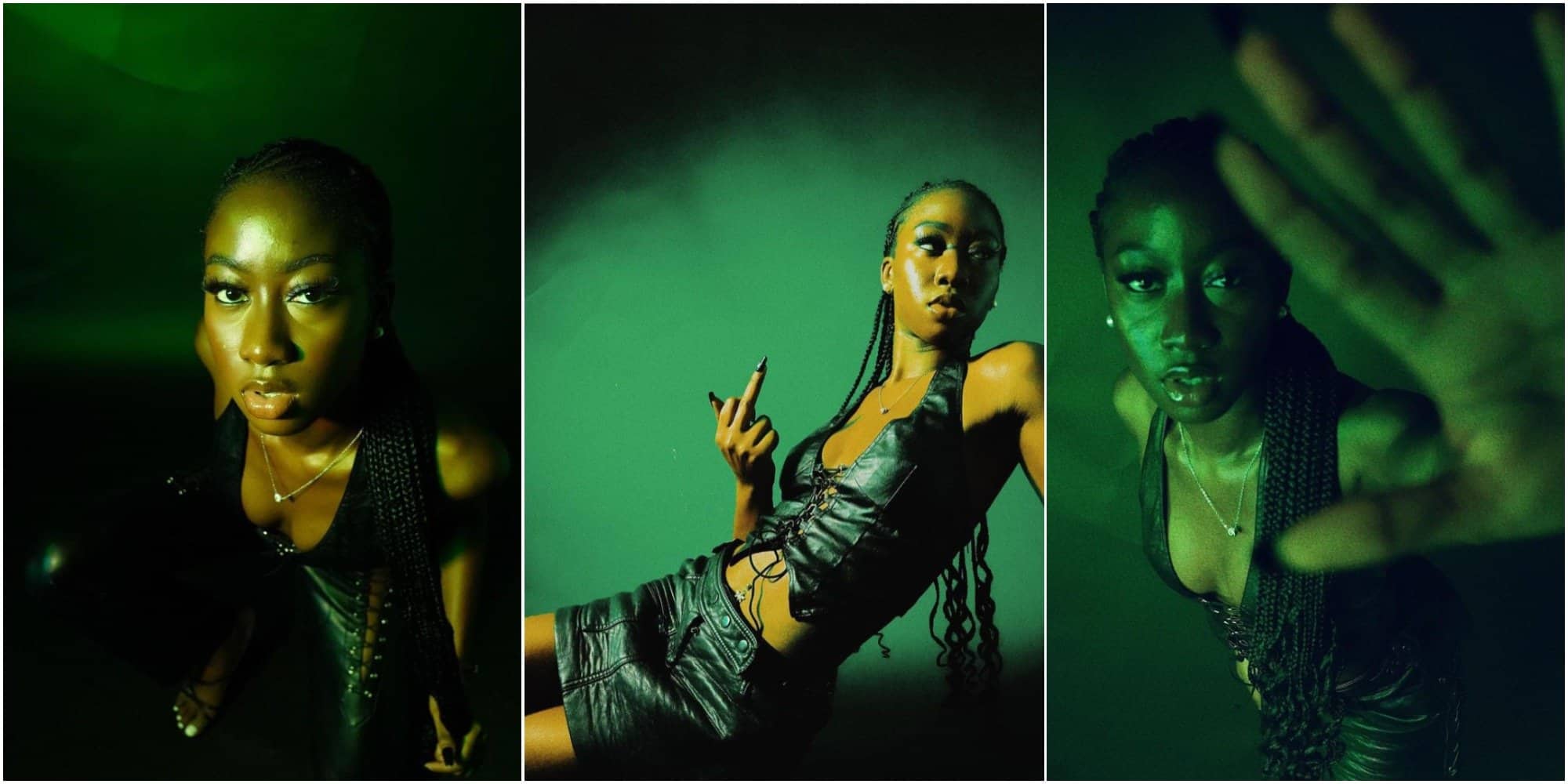 For The Girls: DEELA Is Unafraid To Speak Her Mind
She's done with the BS
Born Adeola Oni, Nigerian female rapper DEELA has been listening to rap music for as long as she can remember. Before there was ever known as DEELA, young Adeola had been intrigued by the process of making rap music. As a pop culture fan who grew up with curious eyes and ears while glued to channels like MTV, taking in the various aspects of the craft of making music.
Rappers were pivotal to the early formation of DEELA and she listened to a melange of raconteurs from the Bronx to Victoria Island, Lagos. She tells me that she was exposed to these two different styles of rap music from an early age because of her family. While she would hear common names such as M.I, Naeto C, Nicki Minaj, Lil Wayne and more around her, DEELA was concerned that she wasn't hearing rap music from women who looked, talked and behaved like her.
View this post on Instagram
However, it wasn't until 6th form that a friend of DEELA's introduced her to writing her own rap music. From then on, she began writing music and discovering beats in her free time and soon began sharing it with close friends. She fondly reminisces on the lyrics of the first rap she shared on Soundcloud – which she reveals has unfortunately been taken down. With lyrics such as "DEELA on the track/ yeah you know this hoe is back. It's a shame you bitches lack," it's safe to say that DEELA has had it in her right from the jump. 
With her confidence and unfiltered sense of expression, it's surprising that DEELA has only been making music officially for a year now. Back in 2020, she began making music during the socially distanced lockdowns that swarm the global during a global pandemic of seismic change. In August, she released her debut mixtape, the self-titled 5-track offering that introduced the world to her fierce bars and self-assured personality.
Since then, she's only doubled down on her mission to make music for women just like her. What followed was a string of single releases showcasing her stellar penmanship and clever wordplay. "BITCH BOI" was a menacing track where she declared boldly declared that "I am a rapper so don't get attached." She followed this up with KA$H-assisted "ROLLING STONES" and T6lu-assisted "FIT" before serving up solo releases including bass-thumping "CHAINS" and the audacious unfiltered "GET A GRIP." Every release gives listeners a closer look into her mind as a Gen Z African woman carving her own space in a world set against her. Luckily, she's got the words to fight her way through it all.
View this post on Instagram
In a male-dominated industry, DEELA is happy to be a part of and witness to the surge of female mcees in the Nigerian music scene. From Phlow to SGaWD to DETO BLACK and more, there is a slew of rappers determined to make music on their own terms while inverting the male gaze. She explains that besides making rap music she is happy to be surrounded by so many talented women who make music as well, recognising their individuality as well as the diversity of their sound.
"All of us are doing our own different things and that is what I love the most. Not saying that the men that have been out there all sound the same but like, just saying. YTboutthataction doesn't sound like DEELA. T6lu doesn't sound like YTboutthataction. L0LA doesn't sound like Brazy. You get what I mean. It's just their own sound and that's what I really love." Her support for the Nigerian female rap industry manifests itself in her collaborations with other rappers of the same ilk with many features in the works with frequent suspects such as T6lu, Brazy, Lola and more.
For her mixtape, 'DONE DEEL', DEELA chose the opposite route in deciding not to feature so many artists on the project as she wanted her sound to shine through independently as well as speak for itself. The only features were T6lu on "FIT" and KA$H on "Rolling Stones". Her razor sharp lyrics speak loudly for themselves, emanating an air of fierceness and confidence as she always says what's on her mind. When asked on how she would describe her sound, she says:
"I think my sound is very like, I don't want to say in your face, but it is very in your face. My lyrics are quite sharp and I just say what's on my mind. I never really hold back whenever I'm writing."
With the release of 'DONE DEEL', the artist felt the need to put out a serious project following her self-titled EP, 'DEELA'– to let people know that she meant business and was certainly a voice to look out for in the industry. It's in every lyric she writes and each beat she spits over, DEELA is bad and about it. "I'm done with all the bs, done with people trying to come at me and I'm done with people taking me for granted and talking all sorts of sh*t to me," she tells the NATIVE.
On this tape, she bares her raw emotions with ease choosing to express herself as boldly as she can. She's unafraid to mince her words for anyone and especially not for the no-good men that try to come into her space. Before arriving at the project's final title, DEELA tells me that she had tried on a couple of different names looking for one which was equally as razor-sharp and to the point as her lyrics. 'Get Out My Face' was a close second but she soon settled on 'DONE DEEL', an apt decision considering the play on her stage name.
Considering 'DONE DEEL' took inspiration from Flo Milli's 'Ho, Why Is You Here?', it is no surprise to find that one of the tracks on the project, "CHAINS" was produced by  WizzerOnDaBeat who also made Flo Milli's hit track "Pussycat Doll". Coincidentally, the producer of the track made the beat for "CHAINS" and put it out on YouTube where DEELA discovered it. Though she gets beat packs, she often opts for retrieving her beats from YouTube by searching for beats made for her favourite rappers including Megan thee Stallion and Flo Milli. She was pleasantly surprised to discover, during the accreditation stage of post-production, that she and Flo Milli had the same producer as she jokingly -but with an underlying hint of seriousness shares "I guess that also speaks for itself. Flo Milli and I should be on a song soon."
To properly market her brand, however, DEELA didn't focus solely on creating music but also on her brand aesthetic to properly encapsulate the versatility of the artist, hence her current alter ego Agent DEELA. In a set of stunning images taken by talented Nigerian photographer Tsemaye Jemide, we get a closer look at Agent DEELA, the part-time superspy and rapper. Influenced by one of her favourite animated tv series 'Archer', Agent DEELA like the show's main character is a spy. The idea of embodying another personality, she derived from other female rappers such as Nicki Minaj, Megan thee Stallion and even pop sensation, Beyoncé.
"With the name Agent DEELA, I thought yeah I'm going to be a spy. So I said yeah I'm depicted as a spy that's done with everything. I'm done with all the bs."
DEELA has forged a lane for herself and made a significant mark amongst the pool of Nigerian rappers as she unapologetically speaks her mind and delivers the hottest verses on her catchy tracks. As we anticipate more exciting collaborations, features and possibly even music videos from DEELA, listen to her mixtape DONE DEEL here.
Stream 'DONE DEEL' below.
Featured image credits/DEELA
---
Nwanneamaka couples her creative interests with her individuality and uses writing as a vessel for her expression.
---