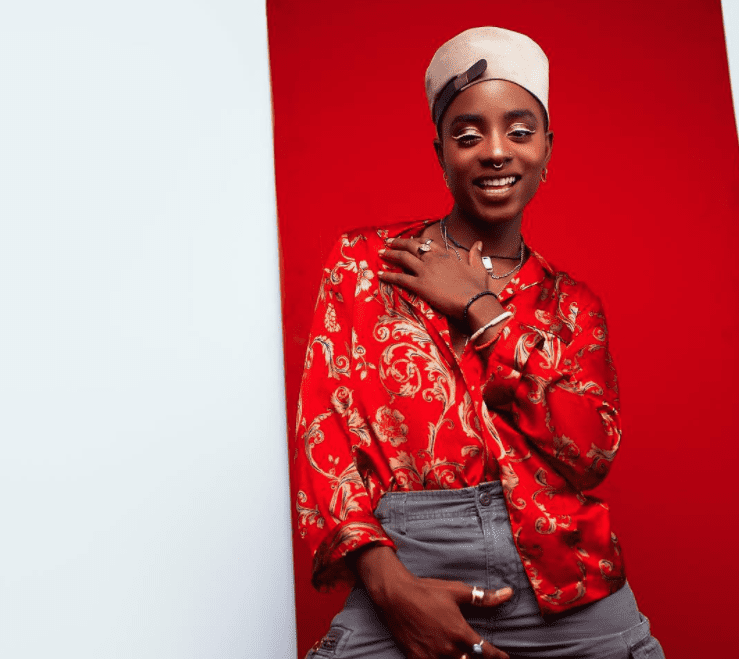 With "Her In Greater Heights (H.I.G.H)" Wavythecreator just became Naija's new House sensation
A star is fucking born
Wavythecreator, non-conforming multidisciplinary artist has sort of popped up on all the right radars in the last year for her androgynous style and bucketfuls of swag. She sort of drifted from discipline to discipline for most of 2016; debuting as little photography, modeling a bit and building her brand as an influencer. But now she's putting all that knowledge into a music career and from her first single "Her. In. Greater. Heights" it's obvious that Wavythecreator is going to be a force to reckon with.
The song opens with a soft piano riff, one that lures into the song and disarms your apprehensions before percussions peculiar to the European House movement kick in, ramping things up a notch. Heavy synthesized bass drums, an accompanying guitar riff and a snare drum loop complement the piano riff around which the song is built and herald Wavy herself. Wavy's vocal work is clean and dexterous, shifting between whispered scat refrains to forcefully delivered rap bridges and verses delivered in a soothing, sultry alto. Of course it wouldn't be an afro house song without some vocal distortion, and "Her. In. Greater. Heights"'s choruses are auto-tuned up to vaguely resemble a masculine bass singer. There are subtle homages to American ball culture of the 80's and European rave culture of the 90's but brought squarely to the millennium by Wavythecreator's vocal work.
Special props to the producer H.O.D, who is basically a beast on this, considering he didn't use any samples of any kind creating this sick house beat. In an industry where all our biggest artists can't seem to get a hit if they don't piggy back off older work, or sample their own hits, H.O.D is the truth.
It is the ultimate feel good song, and perhaps the first time a 'New Age' nigerian artist has nailed the very essence of the house genre. Definitely in our 'to watch' list.
Listen to "Her. In. Greater. Heights"
Featured Image Credit: Instagram/Wavythecreator