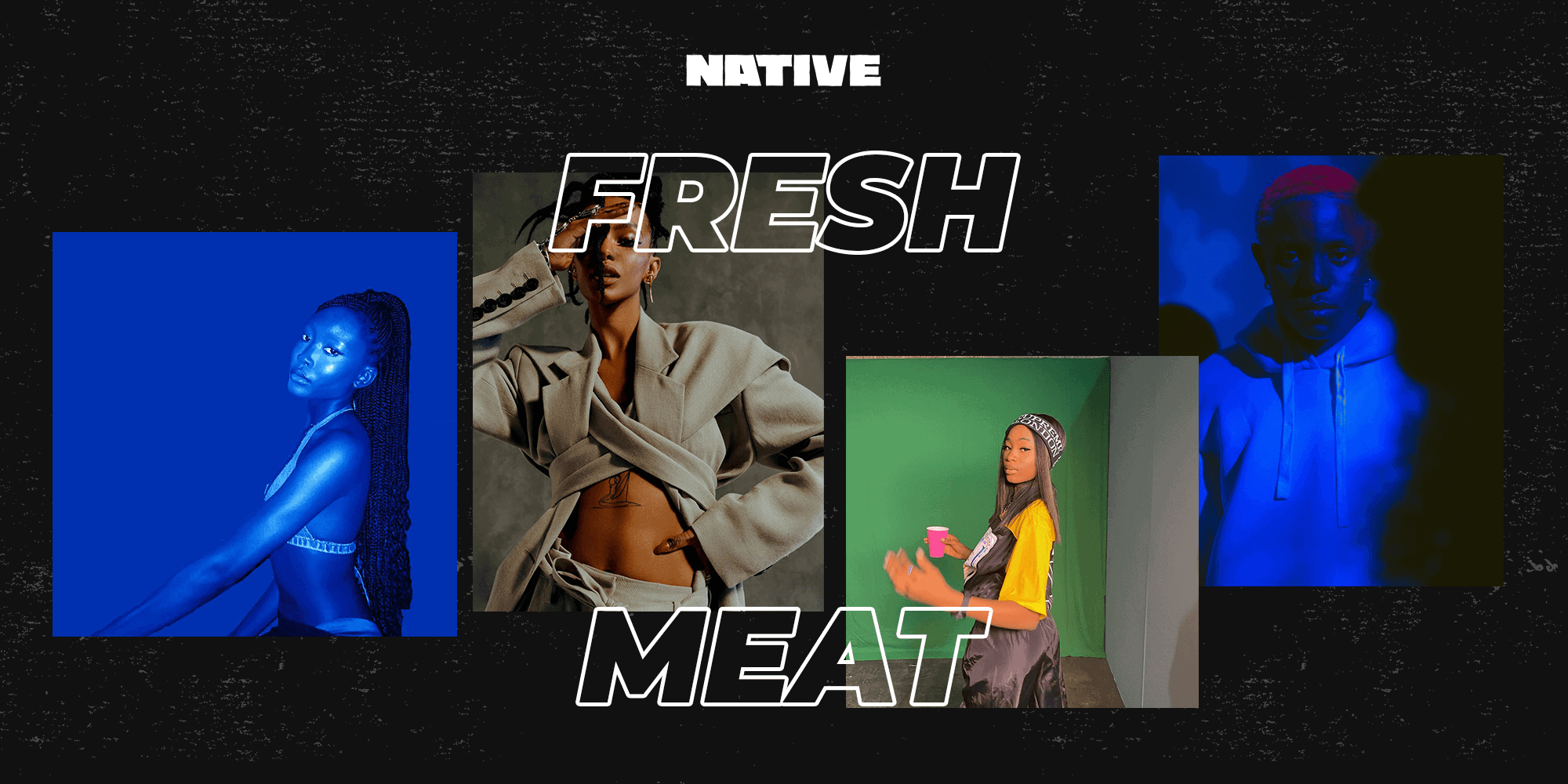 Fresh Meat: Best New Artists of the Month (August)
Featuring Princess Mami, OG Caesar, LunaLovesYou, Victony & more
Staying true to our mission reshape the face of African popular culture, The NATIVE team curates a monthly list to spotlight the best and most exciting new artists on the continent. Some of these artists have dropped songs to some regional acclaim, while others are brand new on the block, working towards their first big break. Tune in to what's next. Click here for July's Fresh Meat. 
---
2020 has been a harrowing year. Currently, in the midst of a global pandemic, the fear of disease has been overshadowed by the loss of our many heroes, the worldwide persecution of black people, most especially black women, and the gloomy sense that it just doesn't get better, because, all year, it hasn't. Here at the NATIVE, we've found collective solace in music, particularly in our search for new talent from all over the continent for this column, especially seeing our alum, such as Omah Lay or WhoIsAkin rising into prominence.
In today's world, life lives online. Everything we consume is instantaneous and on-demand, thanks to the worldwide availability of streaming services. For younger artists, this paradigm shift has been crucial to their rise, as gatekeepers have less and less control over who we discover, and artists are able to find their audience anywhere around the world from their own little corner.
This month Fresh Meat, it's the sung-rappers who have particularly caught our attention, so we are dedicating this edition of Fresh Meat to their infectious, sing-along flow. Though the origins of this style of rapping are hazy, critics have made peace with crediting the habit to Drake – though Soulja Boy would have your head. Over in these parts, sung-raps are popping off too. As Phlow dabbles in varying styles on her new project 'Marmalade', OG Caesar is delivering his growth through his unrefined autotuned vocal raps on 'NeoVicious', whilst Victony is leaning further into his R&B proclivities on 'Saturn'.
Here's a list of the best new artists from August.
burningforestboy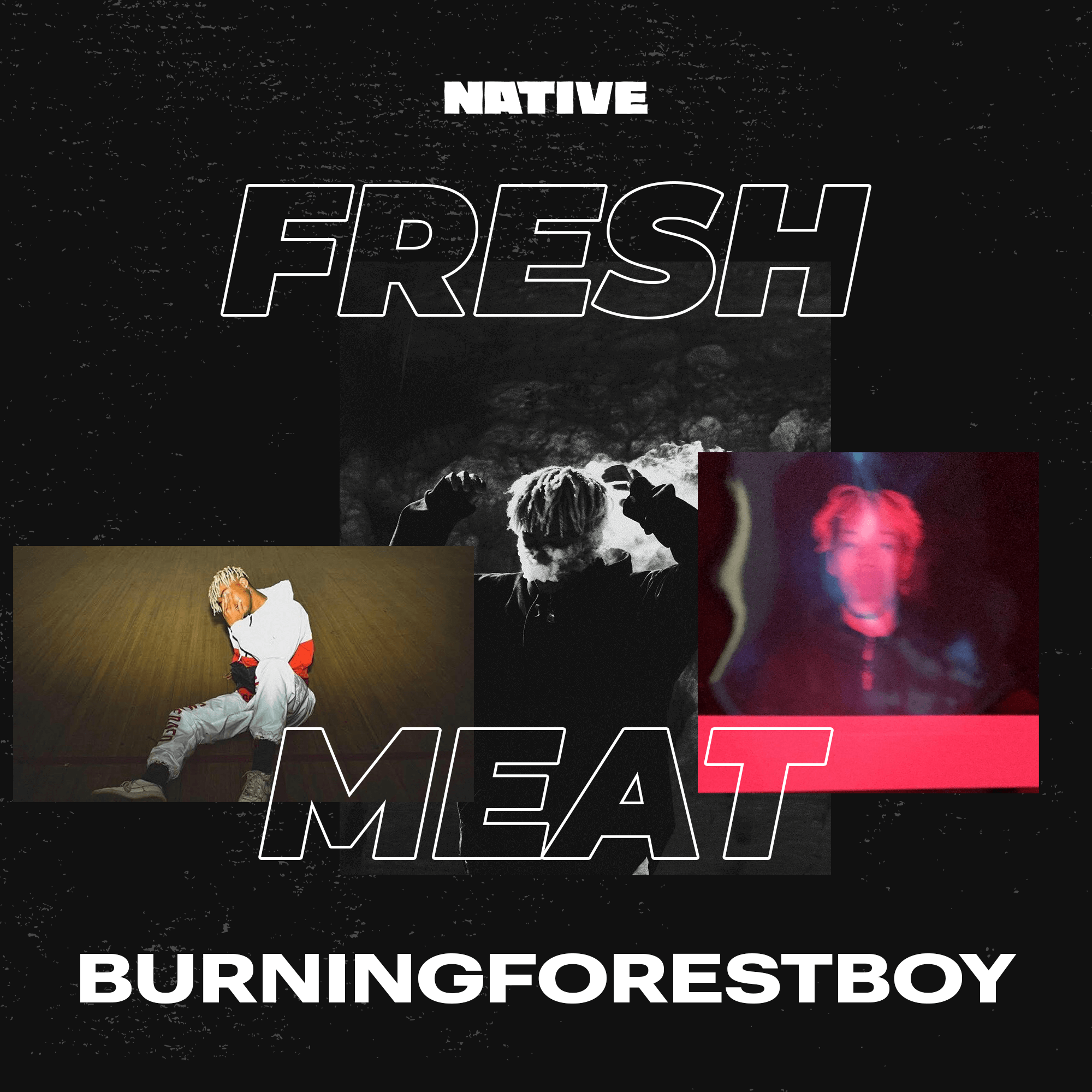 Though emo music has fallen off the culturally relevant peak of the late 2000s – when fans' lifestyle and fashion reflected their dark souls – it has remained a vibrant niche, never too far behind whatever is mainstream. Hip-hop's colorful-haired acts like Uzi Vert and Trippie Redd have kept the emo flag flying high and with burningforestboy's gothy debut tape, 'Cicada', the South African singer joins the vanguard steering pop from butterflies and rainbows towards darker, weirder places. 
We first discovered burningforestboy last year, when he featured on Si Xiaz's "Darklight", wailing over the eerie trap beat as he elevated the song to forward-thinking, genre-smearing heights. His aching falsetto and the spacey synth instrumentals were instantly reminiscent of The Weeknd's debut, 'Trilogy'. But while we've watched Abel embrace pop for mainstream appeal, burningforestboy is still very much in his avant-garde phase as he explores the pain and angst of living a life of debauchery on 'Cicada'.
Singing "Bad bitch in my whip/ Blunt inside this whip/ Driving way too quick/ Way too much on my mind" on the lead single, "Talisman", you can almost picture the party, after-party, hangover trajectory of his life as he shares his intimate anxieties with a presumed lover. He doubles down on blurring the lines between pain and pleasure with the rest of the 5-track offering. On "Insomnia", it's unclear if the breathlessness his bar exude is caused by a panic attack or oral sex and on "Dreamstate", he does drugs till he's passed out. 
His edgy lyrics are mirrored in the slinky production with slow pianos adding a sultry elegance while menacing sub-bass distortions reflect his pessimistic lyrics. The sound of distress on burningforestboy's 'Cicada' makes it listen like a snow-globe of tainted love that makes the apocalyptic outside world seem near-manageable by comparison. It's thrilling and emotionally gutting stuff that makes him appealing to fans though we haven't even seen a clear image of his face till date. He always finds different artsy ways to keep his face hidden in the shadows for his pictures and videos, but when we spoke with him to understand what motivates, he explained that; 
"I haven't done anything with intent or goal-oriented. I've just existed and I guess the way I exist appeals to a lot of people and people just generally gravitate to what I do; whether it's me burning shit or the music I make."
burningforestboy is clearly swinging for the avant-pop fences and we're here for it.
Victony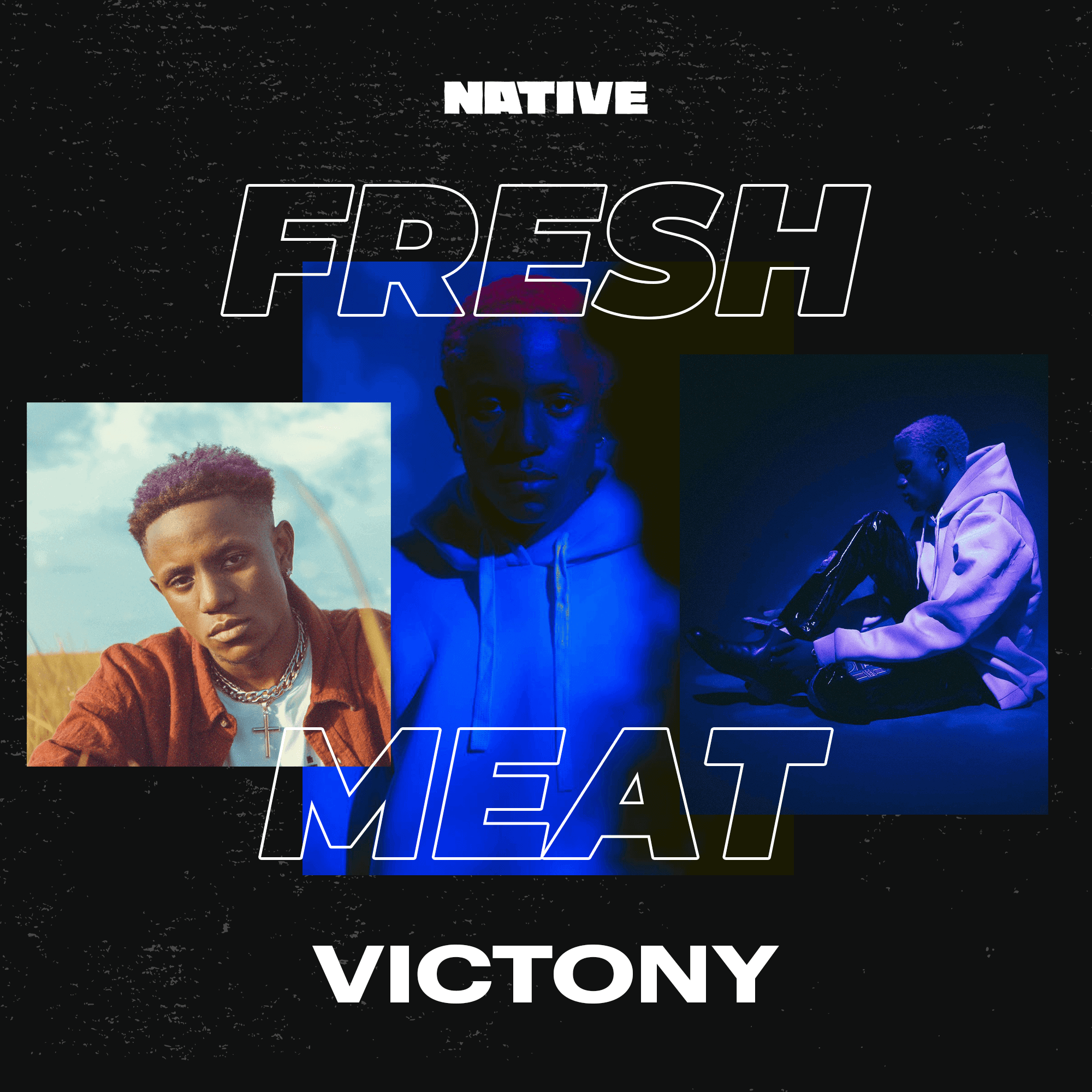 Afropop has become more fascinating over the last couple of years thanks to a new generation of artists who have emerged and made the soundscape more diverse than it has ever been with different exciting sonic styles. These expressive new sets of talents have shown they aren't afraid to explore themes outside mainstream party-driven sensibilities, and Victony's 2019 debut, "Menace" introduced him as a confident rapper with a fast flow and lyric book of punchlines. 
Saying, "I am the realest/ This is the voice of the realest" he's arriving with a big energy on "Menace". His rap performance was convincing, but when he debuted "Space and Time" this year, he had switched to a more melodic cadence that allowed him to bare his heart over lush and atmospheric production. The R&B-leaning track showed Victony's versatility, as he captured the heady freedom from a fresh breakup, while still depicting his deep feelings. Though the lyrics, "I don't need love/ I need my space and time" seem to celebrate the breakup, his emotive vocals don't sound too excited, hinting at a vulnerable emotional state that sets the tone for Victony's newly released debut project, 'Saturn'.
The 6-track tape finds Victony embracing R&B melodies as his new sound. However, he also bridges different influences as trap beats are introduced on "87 Club", while he showcases his ability to make radio-friendly Afropop songs to fill dancefloors on "Jo Riddim" and "Fasta". He also shows his range with Spanish lyrics on the Falz-assisted "Maria", boasting of his international potential. Victony's flair for melodies makes his romantic songwriting striking over the lush production, and his topics are sprawling, as goes through different themes; from committed lover to playboy to being celibate – each track told its own story as though created to serve the single driven Nigerian audience. 
By incorporating different elements from R&B and mainstream Afropop to create 'Saturn', the ambitious debut shows that Victony has something to prove. It has positioned him as one of the young talents hoping to shape the sound of the mainstream into their own image and shows off his raw talent as he continues on the path to refinement.
LunaLovesYou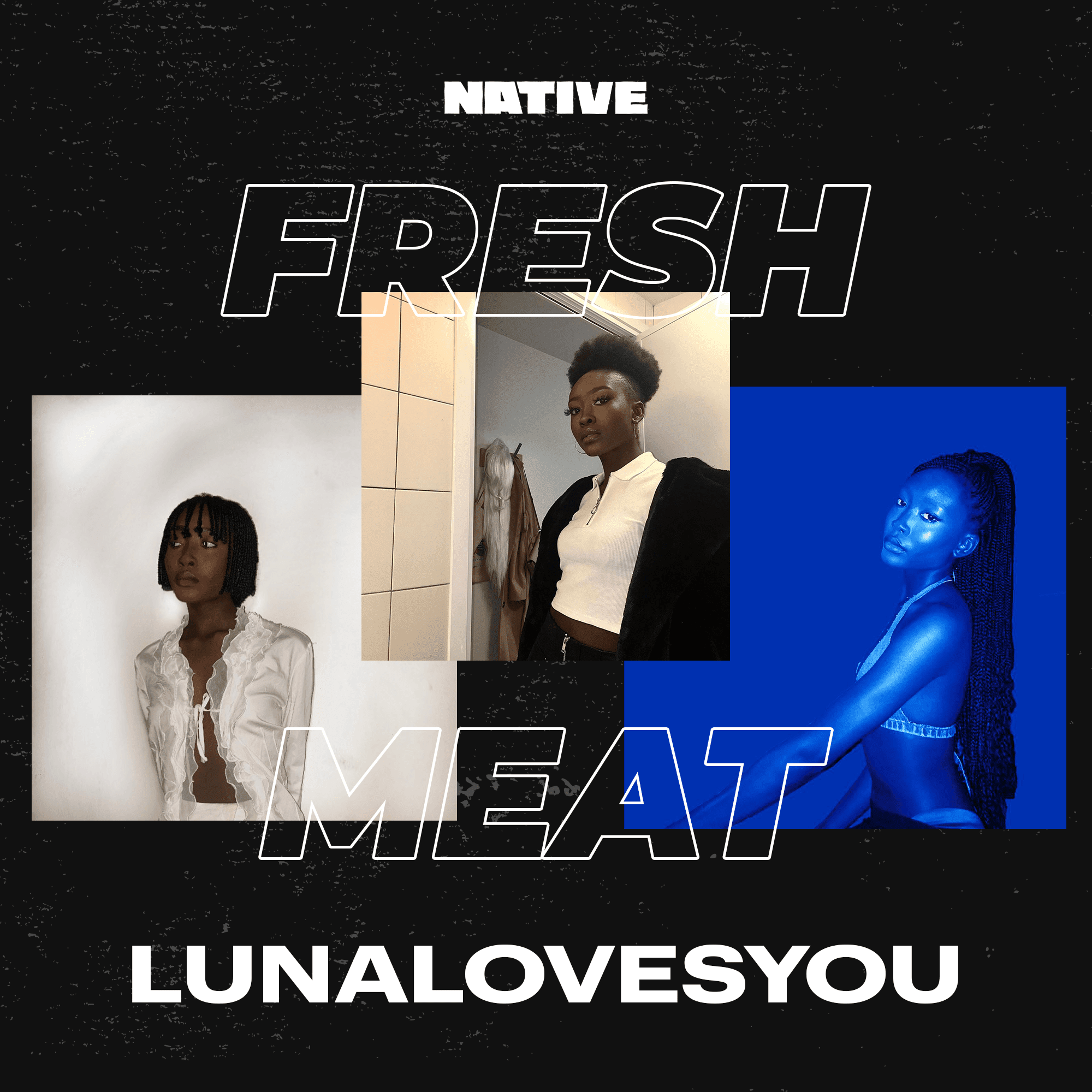 Debuting her first single on Soundcloud just last year, with only four tracks to her name so far, LunaLovesYou is right at the start of her career, but her trajectory already looks inescapably promising.
Signposted by a DIY image of glossy lips near kissing an already smeared camera, "Glitters" is the first song we see published on LunaLovesYou's sparsely populated Soundcloud page, "The first part of myself I shared with the world" she's said. Opening with low-key, paced acoustic guitar chords – a staple in LunaLovesYou's discography – and droplets of water to build up the teary atmosphere, Luna's debut illustrates her humble beginnings, as he vocals are stalked by the jarring noise of an unprofessional recording set up and an engineering absence. Still, it "Glitters". Singing about a lover who has changed his ways, indicating love lost on his account, LunaLovesYou soars into her head voice on the powerful chorus, singing that "not all that glitters is gold". "Glitters" is a modest track, but for a first attempt it shows undeniable promise that LunaLovesYou is one to watch out for, and her singles, thrown out here and there over the past two years, have only painted a clearer picture of her success.
Just 19 years old, LunaLovesYou's music career kicked off around the same time as she began her Business Management degree at England's University of Reading, which could explain the sparse nature of her musical output. In today's instantaneous world, pressure is mounted upon rising stars to push out as much content as they can in order to hold onto the audience's attention until they become established enough to take a breather, knowing they won't be forgotten. Well, LunaLovesYou has been strutting at her own pace, knowing that her unequivocal talent will do the job of gripping ears when she's ready. After all, her first official DSP appearance, "Dear V, I'm Sorry" was enough to keep us peeled and eagerly waiting for the moment her soft-spoken musings of a love she wishes to impart in full over a dreamy instrumental backing – led, of course, by an acoustic guitar – would be followed up. It took almost a while but the experimental "What If" and now the 234jaydaa collaboration have both lived up to the "First Time" we heard that Luna loves us.
Through all four records that are public to the world – Luna has teased a deep enough catalogue of unreleased songs – LunaLovesYou's vocal prowess is eminent. Her soprano voice in incredibly strong, enabling her to forcefully hit the upper register, a skill she tends to flaunt, though her love-stoned lyrics also encourage a fainter delivery that paint the wistful picture her reflective words suggest. From holding onto her "First Time", to apologising for getting tangled up in love ("Dear V, I'm Sorry"), to cutting ties with someone who's done her dirty on "Glitters", LunaLovesYou knows her way around melancholy, even revealing pieces of her depressed state on "What If".  As she emerges with more music, we hope to hear Luna's mended soul, but considering the poetry that seeps out from her desolate state is so appetising, like the Weeknd, we wouldn't mind if she remained addicted to the woes. Regardless of our wants, LunaLovesYou is doing things her way, and hers is a journey we're enthusiastically following.
Princess Mami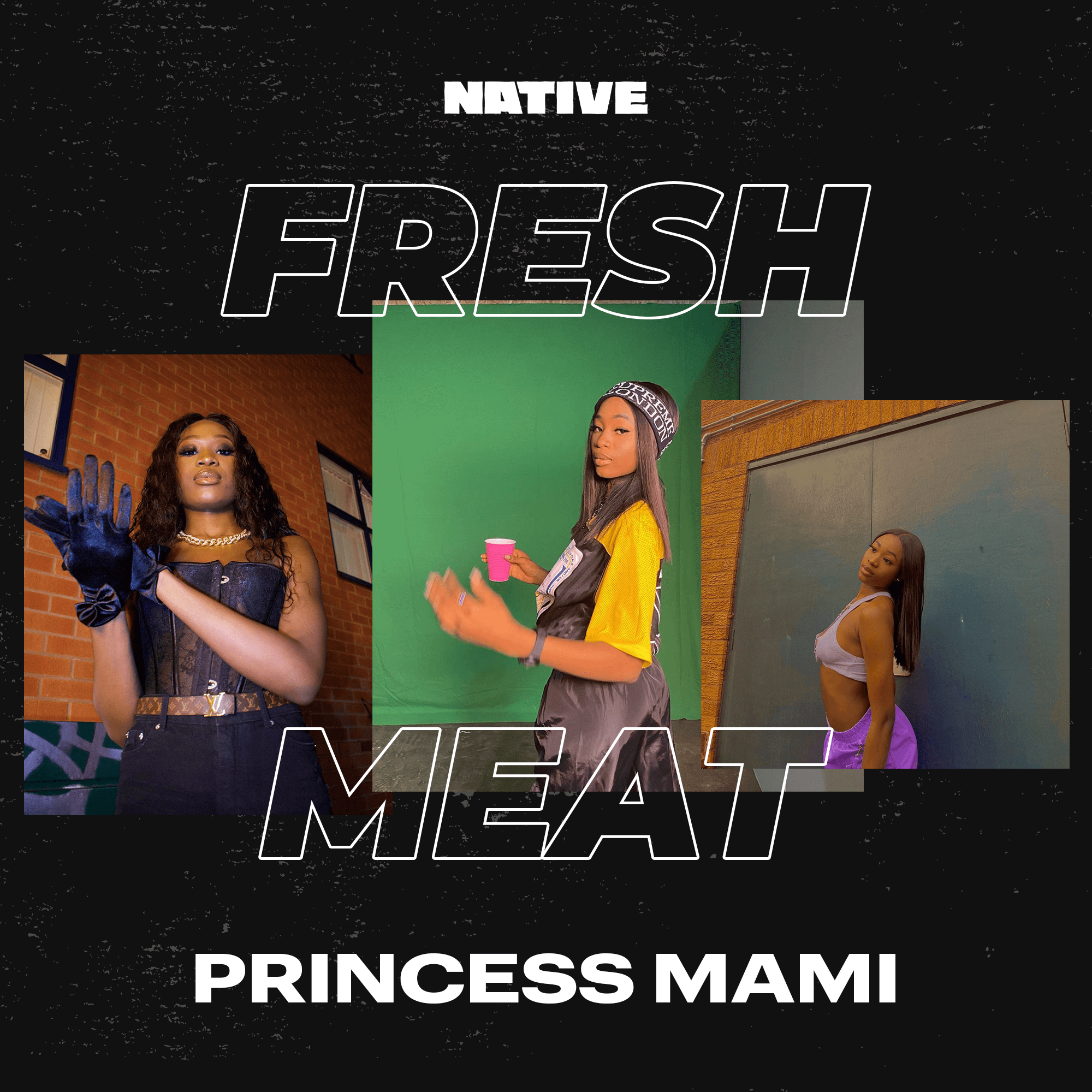 Earlier in the year, we took a deep dive into the rising female emcees that are showing up and talking their shit in these parts, and though the girls are still fighting to get their voices heard in a male-dominated industry, many of them are making music on their own terms, inverting the norms and delivering their honey-toned kiss-offs with ease. While names like Fresh Meat alum, SGaWD, and newcomer, Deto Black come up in these conversations, there are a number of rappers quietly growing and perfecting their flows that we should also get familiar with.
Enter Princess Mami, the energetic 19-year old with mean jabs and unforgettable bars who is slowly growing her fanbase of men and women ready to stunt on the competition. "I make music for people that just want to have fun and talk their shit" she says over the phone, and though her bars are marked with lines telling women to get their money up, she's open to anyone enjoying her music as long as they like her bubbly personality and slick-talking bars. Growing up between Abuja and London, Princess Mami has been singing and rapping for most of her life. Her all-embracing musical diet consisted of Tupac, 50 Cent, Nicki Minaj, Lil Kim, and even the greatest Disney Channel hits that were popular at the time. As a tween, she got her first mic and would go on to create a YouTube channel dedicated to rapping her heart out to Nicki Minaj's hit songs, including, of course, "Super Bass". 
Since then, Mami has been delivering bossy raps, as a woman of actions over words. After traveling down to Abuja in the summer of 2018 and being welcomed as she performed her first music gig in her city, Princess Mami felt a renewed sense of confidence to continue pursuing music. Her first single "Opps", delivered over two years ago, put her on the map for her catchy punchlines but it's her latest single "Band$" that endears the budding artist to her listeners. "Band$" is a declaration of everything she loves: shitting on niggas, chasing the bag, and looking cute while doing it. Though she doesn't have many releases yet, she's determined to show that she's worth all your attention. "I'm actually working on my first EP at the moment" she tells NATIVE, and though she's keeping details on the down-low until it's ready, the freshmean promises to show a bit more of who Princess Mami is while keeping listeners entertained with her flashy, cocky trash-talking self. It's the year of women coming for everything they want, and we're so excited to see Princess Mami rise to new heights. Watch this space.
Phlow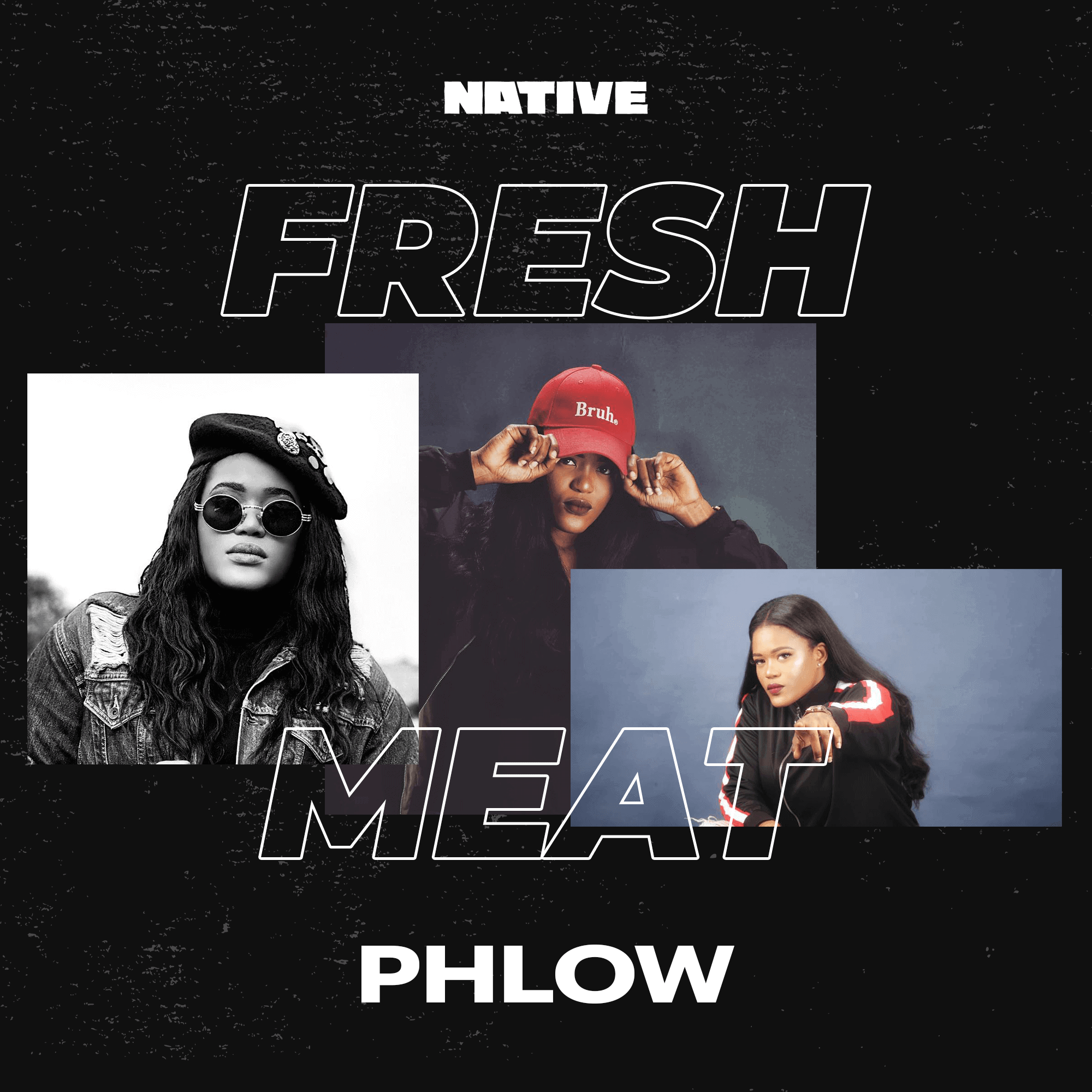 When Phlow confidently raps "Get out your papers, class is in session" over the energetic number "Buzzin" featuring Psycho YP off her latest EP 'Marmalade', you can't help but cling to her every punchline, as it feels more like a universal truth than a boast. Loud, proud, and in charge, Phlow is an artist who shows up and demands that you listen – her presence in the industry is a bold affirmation that women can be every bit as hard as the guys (and then some).
Since beginning her career with several head-turning cyphers, projects, and features, Phlow has operated in her own lane. She gained attention at the time for being the female rapper who could hang out with her male colleagues, but as we're coming into times where genres are becoming less constricted, the talented wordsmith has found herself trying on new styles and flows while outgrowing her perceptions of what rap should sound like. Her latest EP 'Marmalade' is symbolic of this growth, where she delivers her most vibrant offering till date. The 6-track project is a self-confident affair with features from Tomi Owo, Alpha Ojini, and Blaqbonez amalgamating into a thrilling whole.
On 'Marmalade', Pholw takes shots at her opps ("Grub Up") with Alpha Ojini, delivering an unruly kiss-off to start her latest project as she reveals she's hungry to decimate the competition. "Been a rapper but I might pop" she spits, a confident boast which reveals she's got the heavy rhymes but also a knack for experimenting with new alt-pop flows. On "Offline", Phlow delivers an open-wound, confessional where she pulls down her walls to reveal her insecurities. When the song opens up, she's is clearly not rapping. Phlow's singing voice is distinct, almost as if she's talking at a normal pace, and it's refreshing to hear her try new ways to pass across her message. 
One of the standouts on her 'Marmalade' is "Energy" (featuring Tomi Owo), with its syrupy production and charming lyrics. Tomi Owo and Phlow share an organic chemistry that translates in each lyric they enunciate. As the song builds up, the angelic production provides the perfect background for Tomi's alluring vocals to take center stage as Phlow fills the gaps in with catchy rhymes. Nigerian artists are continuing to experiment with the current soundscapes drawing inspiration from a range of different genres, so, thankfully, we will continue to see more and more rappers experiment with their perceptions on what rap music should sound like. We wholly welcome more women emcees breaking apart from the norms and rewriting their own rules. 
Alewya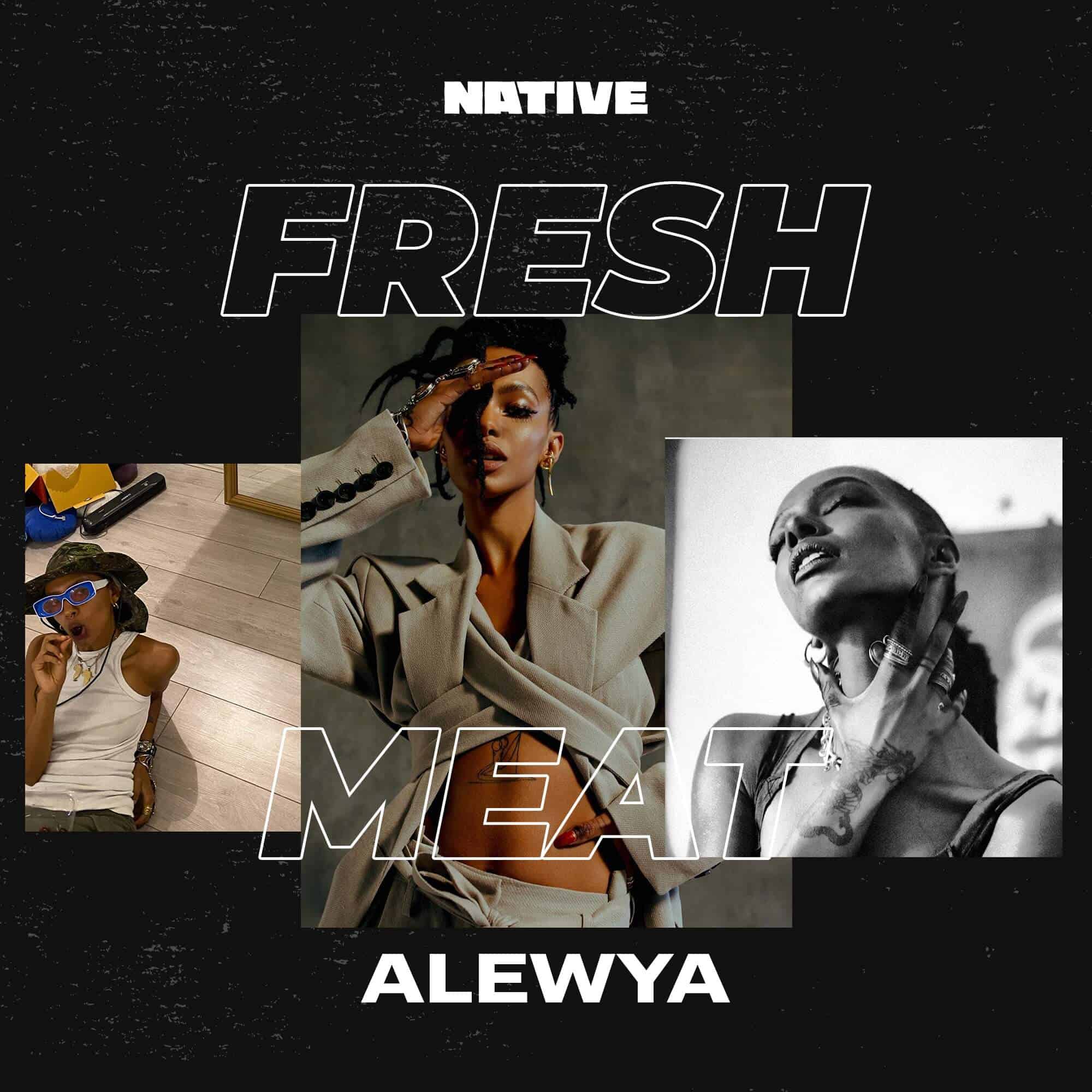 The first time we heard Alewya's voice on a song, it was back in May and British-Nigerian rapper Lil Simz had just released her sixth musical offering 'Drop 6'. As Lil Simz rapped 'Who Do I Trust? Who Do I Love?/Tryna Seek Sense, Be The Real Me' on "where's my lighter", Alewya's mellifluous vocals instantly collided with the rapper's poignant musings leaving this writer wondering who exactly owned this irresistibly powerful voice. A month later, she had delivered her debut single and the rest is (about to be) history.
Though the 26-year old model and artist may have had a late introduction to music (she only picked up a guitar at 21), she's quickly mastered the art of delivering amped-up party anthems that can get the whole club quaking. The Egyptian-Ethiopian artist just released her debut single "Sweating" at the end of June, and the sultry energetic number soundtracks the intoxicating feeling of dancing with a stranger in an appropriately humid club. Drawing influence from her African roots as heard from the catchy and familiar afropop drums, Alewya encourages listeners to "keep sweating" as the pulsating beat thumps on and her breathy vocals add to the allure of the sweat-induced dancing that will surely follow. The accompanying video which takes place in a steamy underground club filled with black intoxicated dancers begins with the words "This video is for US," and though her subject matter never strays from enjoying oneself, it's propelled by the idea that black people deserve to let loose, dance and be happy in a year marked with so much loss and pain. 
Although the current state of the world doesn't allow for much reckless abandon and dancing, Alewya shared in a recent interview with The Face, that she doesn't want to constantly be consuming trauma right now and that's why we have to manifest and visualise the party by using our imagination to bring the party to us. This is what she sets out to do in her music to make listeners feel and to move them to channel that feeling into dance. While she's only got one single officially out at the moment, Alewya is working to make sure that her debut project is more than worth your time. We can't wait to see what other parts of the artist lay under all that hard exterior, and we certainly are impatient to hear more club-ready hits from the multifaceted artist. 
OG Caesar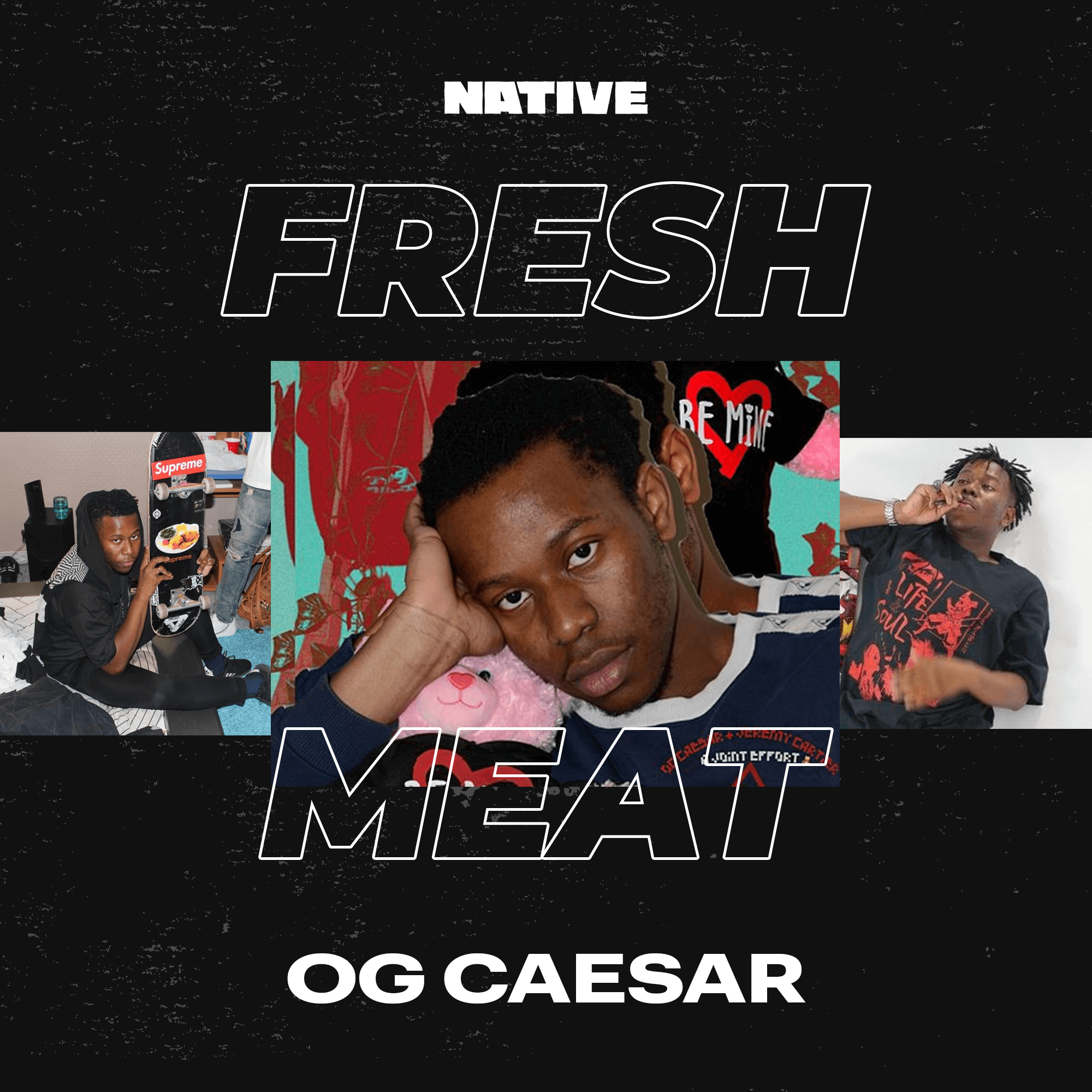 Rap in Nigeria is a heavily contested topic, thanks largely to the old-time hip-hop influenced crew at Chocolate City whose dedication to crowning the best rapper in the country has often led to the conclusion that good rap doesn't really exist in Nigeria's mainstream. Irreverent to the state of the artform in the country, a good number of the kids racing out of the doors the Alté forefathers flung open are rapping; and they're rapping good. Spitting bars professionally since 2017, 19-year-old OG Caesar, though still in his infant stages, has a deep-pocketed discography lined with innumerable collaborations with fellow up-and-comers, as well as commendable solo records exhibiting a solid musical range. However, it's his latest offering that OG Caesar wishes to be known for.
Releasing 'NeoVicious' on August 22, OG Caesar has hit the reset button on his budding career, asking fans to "discard everything [we] thought [we] knew", instructing us to "learn once more". Coming to 'NeoVicious' open to taking in the new perception Caesar wishes to narrate to us, a few qualities in his music remain prevalent; firstly, his affinity for incorporating singing into his bars. Opening with the audibly autotuned chant, "you can't stop me" on track number one, "Reasonable Doubt"'s sung chorus is reminiscent of 2019 Christmas Eve loners anthem "Outside" (featuring a shout out to our EIC) or the slow running "Partyanimal" off his debut EP, released on Soundcloud. OG Caesar's confidence, and its presence within his ever changing rap style also remains notable; for example, his aggressive flow on the psychedelic "Important" matches his bolshy delivery on 2018's hard-hitting, cut-throat number "Problem".
Admitting the 'NeoVicious' is driven by the weight of his emotions, openness is something that Caesar has nurtured for some time. On one of his earlier Soundcloud offerings, "Evil", OG Caesar begins with the typical 'I've got a bad bitch' drivel rappers tend to spew, before correcting himself, telling us those bars were just for clout. These days, OG Caesar doesn't even bother with the pretence. Hurt in parts, confident in parts, reflective and wise in other parts, OG Caesar 2.0 brings forth the full complexity of his character on 'NeoVicious'. If this is how he's moving from now on, we have lots to look forward to from the rap freshman.
Jaido P
Whether you like it or not, the legitimacy of street-bred rap artists who mainly rap in their indigenous tongue is no longer up for debate. In the years since the "takeover", this sect of Nigerian music has become commercially viable by catering to a wide audience, while also finding ways to be creatively engaging. Emergent star, Jaido P is emblematic of this in-built dynamism, possessing an evolving skillset that removes any limits to what he's capable of.
On the back of "Gor Die", the DJ Mustard-influenced, anthemic single that started amplifying his buzz in several hoods across South Western Nigeria, Jaido put out his debut EP, 'SEH!', late last year. Across the 7-track project, the rapper showcases his versatility, hopping between straightforward bar-fests ("Seh") and songs driven by catchy melodies ("Faya"). Amidst the variety of sounds he tries out on 'SEH!', the defining element of the EP is Jaido's topical range, as he sings and raps about his drive for success ("Kadara" with Chino Ekun), Nigeria's unwillingness to see its hustlers shine ("Run"), and the difficulties of maintaining friendships as we grow up ("E Get Reason" featuring Zlatan and Davolee).
As quietly impressive as 'SEH!' was when it came out, it was apparent that Jaido still had a lot of fine-tuning to do to his abilities, and his more recent releases have seen him grow into a more compelling artist. In May, he combined with Davolee and Masterkraft for "G.O", arguably the hardest Nigerian rap song of the year so far. Spitting aggressively over a stomping beat, Jaido absolutely blacks out with two impeccable verses, reminding detractors (read Kabex) who have criticised him for going "pop" that he can get head-rattling raps jumping at any given time.
Sealing his destined rise, Jaido recently scored the much coveted Olamide feature on his new single, "Tesina Pot". In the month since its release, "Tesina Pot" has become a hit on the streets of Lagos – both as a song and a slang – a positive indicator that the Olamide effect is working its magic. Even with the big name star attached to it, Jaido P is clearly the star of what already seems like his breakout song to the Nigerian mainstream, putting in a vibrant performance that indicates his readiness for the spotlight as more ears open up to him.
OFITOKWA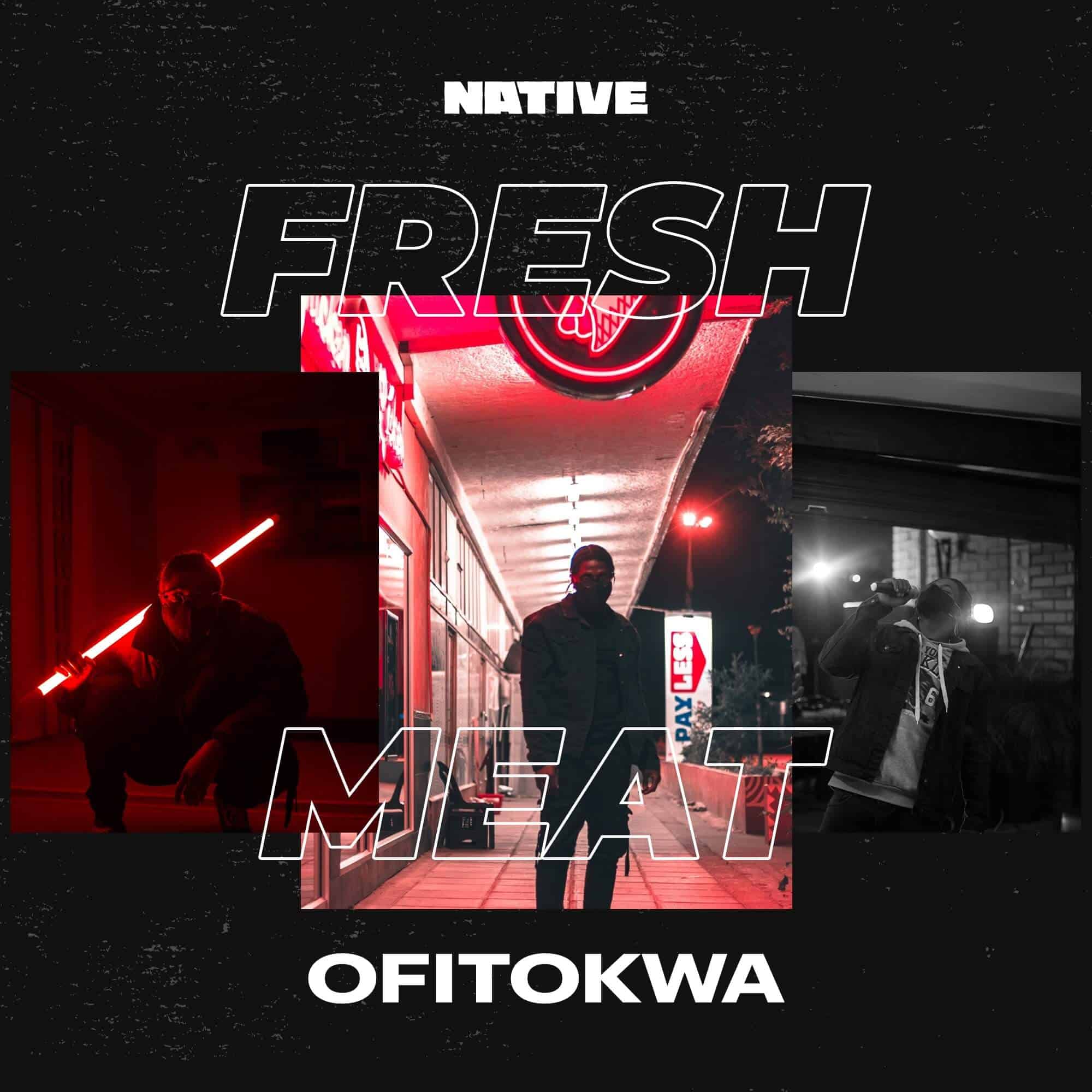 OFITOKWA makes music that is thematically bound to introspection and constantly evaluating personal truths. Within his short but impressive catalogue, the Botswana-based artist excavates his inner thoughts in a bid to gain a better understanding of himself, untangling universal emotions partly for himself and partly to get listeners to do the same, avoiding any overt urges to try and sound like an everyman.
Although you can listen at any time, OFITOKWA's music hits hardest during owl hours, when the silence and stillness from the outside world adds gravitas to his contemplations. In April, he released his debut EP, 'Hotel Kalahari', a project inspired by his move from the quiet town of Maun to Botswana's capital city, Gabarone. "Hotel Kalahari exists in a place where time is a construct. A place where the real measure of progress is the quality of The JRNY", he wrote in the press statement of the EP. Digging into his psyche, OFITOKWA explores what self-improvement truly means and embraces resolutions to become a better, with his rap-sung cadence helping to lessen the weight of his meditative couplets.
In addition to making substance-packed music that you can live with, OFITOKWA also boasts an encompassing arsenal as a producer and audio engineer, abilities that ensure he matches his thoughts with pristine musical choices. On his latest single, "Live & Direct", constantly spinning piano strings, vocal chants and intermittent bass kicks serve as the perfect foil to his candid demeanour and conversational flow. Clearly dedicated to distilling his life into his music at every possible chance, OFITOKWA is not only charting his personal growth and doing the same, he's also crafting crafting immersive soundscapes and increasingly proving to be a master of all trades.
Twitch 4Eva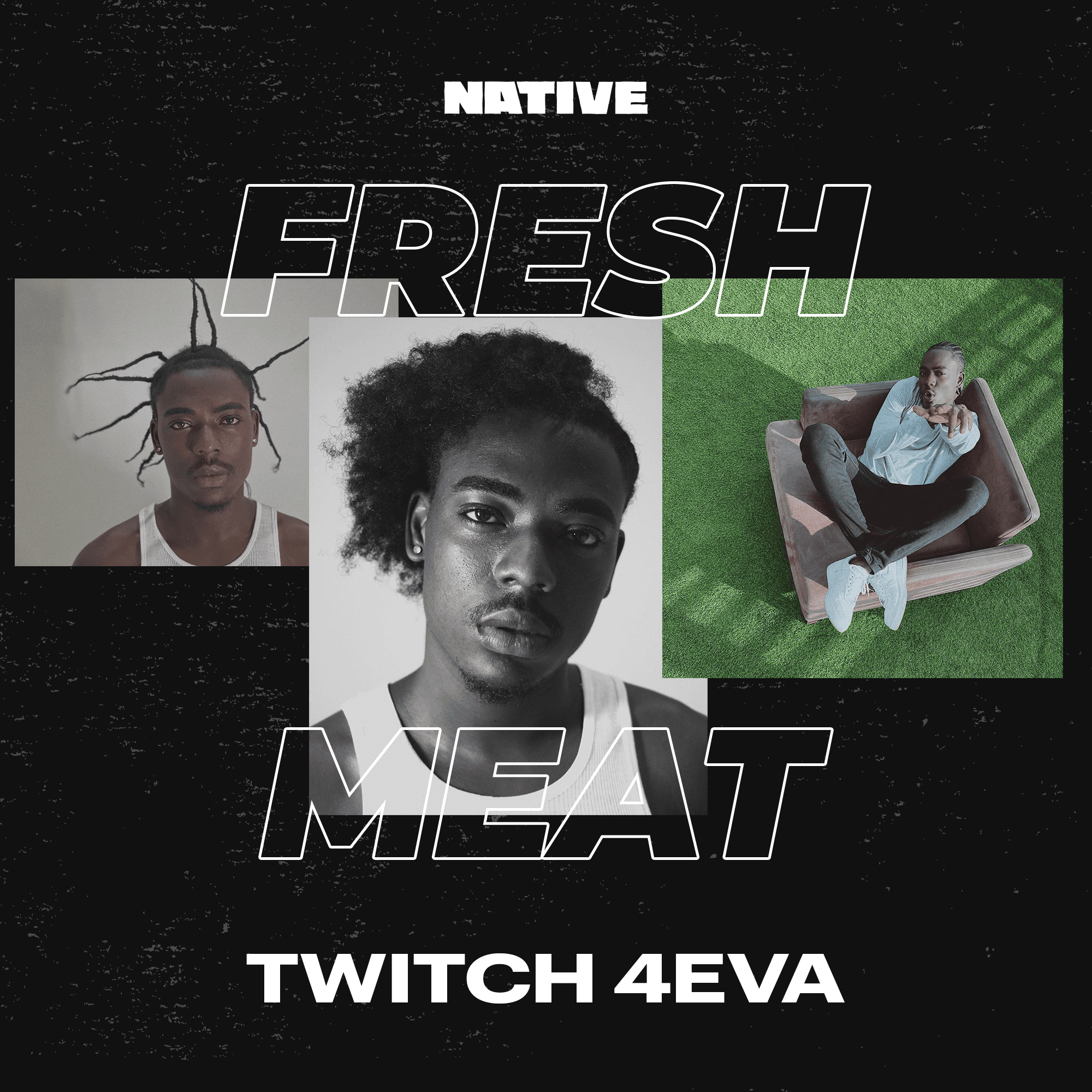 Founded by Kwesi Arthur, Ground Up Chale is a Ghanaian creative collective dedicated to empowering the youth of Ghana, inspiring and supporting them on their own artistic journeys. As well as Kwesi Arthur, Ground Up Chale also includes Ghanaian youngsters Kofi Mole, Quamina MP and Apple Music's Africa Rising alum, Twitch 4Eva.
Beginning his career in 2016 – though his earliest released singles, housed on his bubbling Soundcloud page, are from two years later in 2018 – Twitch 4Eva has earned a name for himself as an eclectic genre bender, incorporating an R&B palette with hints of highlife into his strong afropop offerings, producing a sound he dubs coastal music. Clearly present in his original songs, Twitch's coastal music also rears its head for his several refixes of popular Afropop hits, where he their original beats and most of their lyrics are reworked for an inspired exhibition of his own tastes, a fun display of how Twitch would do "Risky", "Anybody", or "Baby" if they were given to him.
With a populated Soundcloud spanning two years, full of bouncy bops like the KaySo-produced "Hwana" or the mid-tempo numbers, such as the Kwesi Arthur-featured record that put him on the map, "Take Your Something", Twitch 4Eva only just released his debut body of work, 'LOST' earlier this month, amassing a world of praise with the dynamic ten minutes.  Led by a soothing guitar, the lead single, "Baby" is an addictive love song, upon which Twitch switches between his vernacular tongue and English as he professes love for his baby. Simple in its beat, Twitch's passionate vocalisation and adoring lyrics are what give this tracks its real punch, and in the context of the entire project, "Baby" is just one piece to the very complex puzzle of love that Twitch wishes to illustrate.
Twitch writes only based on the emotions he feels, for 'LOST' these emotions are credited to the testy waters of love, its title alluding to how easy it is to get caught up in it all, as love and the relationships they anchor dictates itself, leading us instead of us ruling it. On the wishful "Chaskele" where "[he] wonder[s] if [he'll] ever be enough/ cos it's fucked up if this is what is 'love'" Twitch pleads to be done right, whilst on the uptempo project closer "DaaDa", a happy contrast to the slower-paced two songs that preceded it, Twitch is more concerned with living life to its fullest. This song reminds us that Twitch feels other things too, taking us back to last year's "RUDEBWOY" and "Happy Everyday" which both show a confident (somewhat aggressive) positivity about life and the future. Rightly so, because his is a bright one.
Featured image credits/NATIVE 
---
Words by: Adewojumi Aderemi, Dennis Ade-Peter, Tami Makinde & Debola Abimbolu
---