Over the weekend, SOLIS released her debut project, 'ruled by Venus, unfortunately' a cheeky bedroom pop mixtape consisting of six tracks, most of which she'd previously shared informally via her Twitter and Instagram channels. Bringing her monthly freestyles together into an emotive project gave the familiar songs a new lease of life and put them all into perspective. Alone, they all have their individual undertakings, but together, they tell the story of who SOLIS is, and also what her art is.
"This project is an introduction. It's hello, it's how are you? It's 'I love you'."
The title of track number six on the mixtape (stylised "iloveyou"), SOLIS' final sentiments on 'RBV,U' hits us with the ultimate message she wishes to share through her music: "but I want my last words to you to be I love you".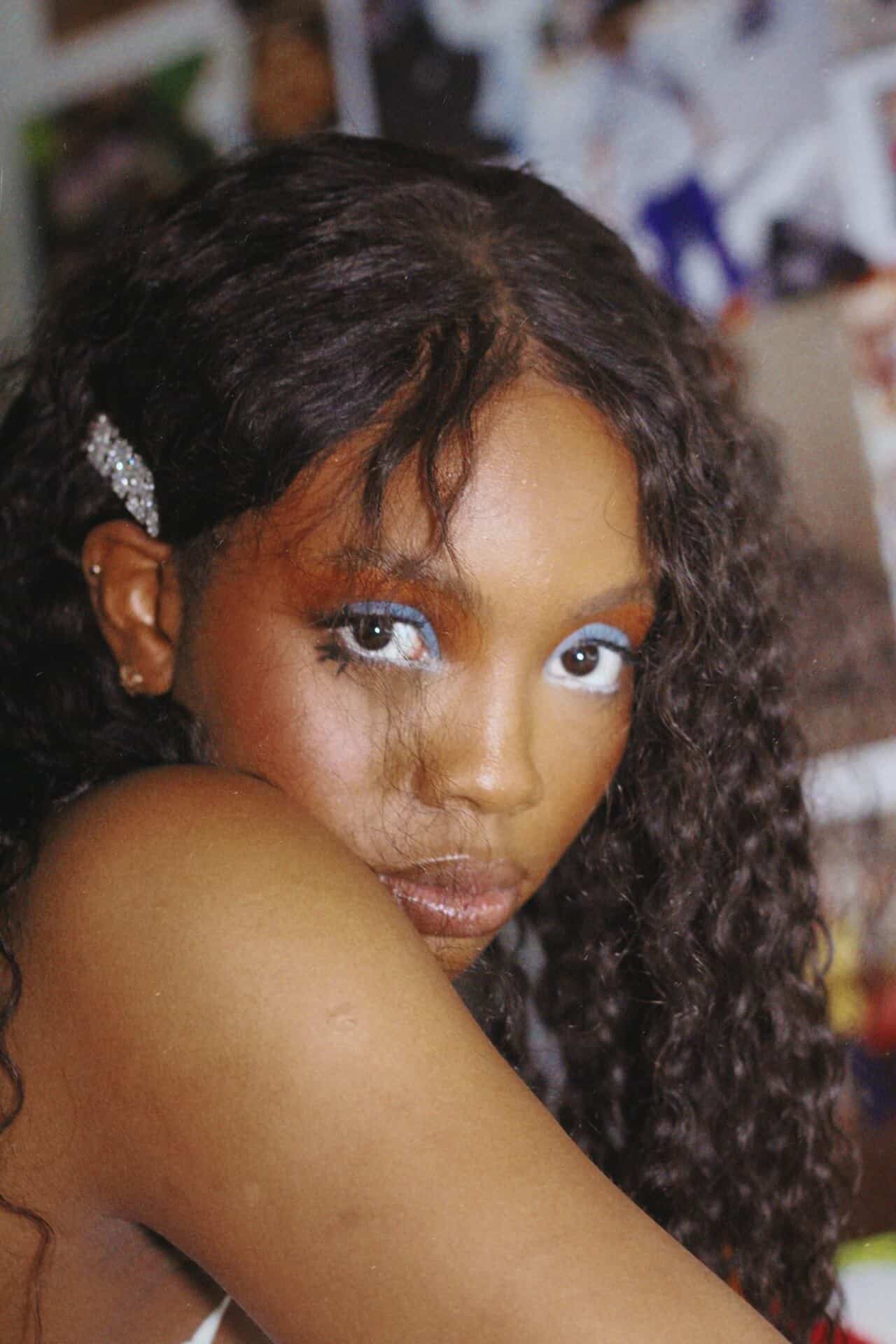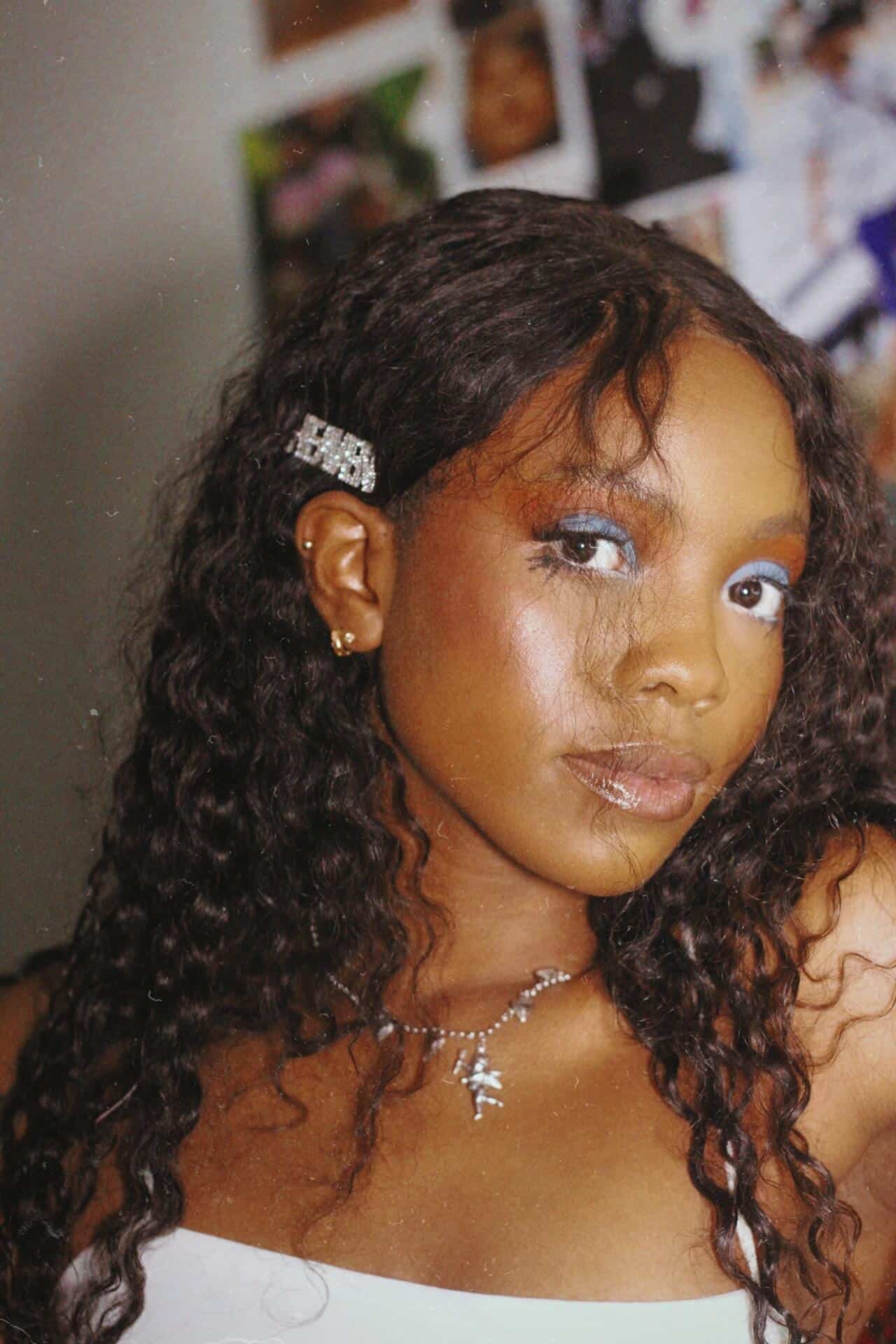 Ruled by Venus – "the planet of love, passion, charm, adoration, beauty, sensuality and pleasure," SOLIS informs me via email – the amorous act, filled with love herself, is constantly yearning for adoration. Her obstinately romantic fantasies shepherd her through life and all its pertinent decisions, although she's "using my brain now too though". As any hopeless romantic will tell you, leading a life purely dictated by love can (read will) end in tears. That's why SOLIS is 'Ruled By Venus, Unfortunately'; that's why she sings fuck boys kiss girls, that's why demands for you not to call her the morning after, or advises you not to fall in love with her (or any other libra woman for that matter). SOLIS has felt the spectrum of love, the joy, the woe, the gut-wrenching uncertainty in the middle, but most of all its permanence – after all, despite the unfortunate times, SOLIS will always be ruled by Venus.
"I want [everyone listening] to know that love will always exist here, and I hope they feel the joy I felt creating it."
From the very first track ("fuck boys kiss girls") SOLIS' glee whilst recording is palpable. Singing about the romantic inefficiency of dating men over a light-hearted disco-patterned beat, SOLIS' lyrics feel more like a poetic diary entry sung for the fun of it, than a jaded lover biting back at a fruitless ex. Even on longing records, such as "don't call me" in all its modern r&b glory, SOLIS – reminding everyone that she's in control – doesn't fall victim to the post-carnal attachments we imagine from the song's sensual opening. Though she is full of love, her diary entries are not romantic tragedies. Succinctly wrapping up the dispiriting events of the first three months of this year that affected her personally and the world as a whole, the bouncy "mercury", is probably the most glaring record of SOLIS' unfiltered songwriting style. 'Ruled By Venus, Unfortunately''s bedroom pop conscience articulates SOLIS' safety and comfort within her home studio, as she shares the candid vulnerability only one's own private quarters can really afford, for the nation to hear.
"I think because, growing up, so much of the world – the things I experienced – they all happened in my mind, in my bedroom. There's something comfortable and honest about the genre [bedroom pop] that expresses that feeling of comfort. I started writing songs in my bedroom, snuck boys into my bedroom, cried a shit ton in my bedroom. The history present in the room lends itself easy to it (the genre)"
Thanks to the growth in online platforms and technologies which have made producing and recording much more accessible, music-making has enjoyed a growing democratisation, which has given birth to bedroom pop, the archetypal Gen Z genre. Ballooning in popularity amongst younger artists, bedroom pop is not a genre in the sense that it's a unifying sound, but rather a mode of production. With rife contestation over previously defined genres and a diminishing need for categorisation in our increasingly borderless and fluid world, the emergence of bedroom pop as a 'genre' speaks to our shift away from sonic comparisons into groupings along the lines of production methods, recording habits or maybe even distribution capabilities.
With a diligent DIY ideology, which rivals the industrious rural populations depicted in medieval filmography, the Generation Z demographic are channelling their creativity wherever they wish, defying the previously set standard that demands resources whilst celebrating the imperfections that come with producing an entire body of work from the comfort of your bedroom and distributing it through SoundCloud and Audiomack alone. As SOLIS vocalises "ah"s and "oh"s on the opening of "don't fall in love with a libra woman" the audible breathiness that would have been obliterated in a studio setting drives its listeners into the breezy expanse of her approach to love, where her "feet don't touch the ground". The subtle smack of her lips as she repeats her faithful proclamation at the end of the tape, lends authenticity to her claims that she does indeed love us. Her minute-long rambling on the outro of "mercury" takes us into SOLIS' mind in a way that only solitude could afford, conquering over the voice notes we've gotten accustomed to hearing now on studio-produced albums, that can sometimes feel artificial or contrived.
"Since starting music, I've felt a lot of pressure to know who I am as an artist immediately. I've had people telling me what I should be and also felt like I was letting people down. With 'RBV,U' it was the first time, in a really long time that I was having fun creating music.
I didn't overthink myself into a rut. I decided I was going to sing about boys and girls and ruling planets and falling in love. I was going to sing about lying to men. I was going to sing about my depression. I was going to sing about Mercury being in retrograde. I was going to do whatever I wanted."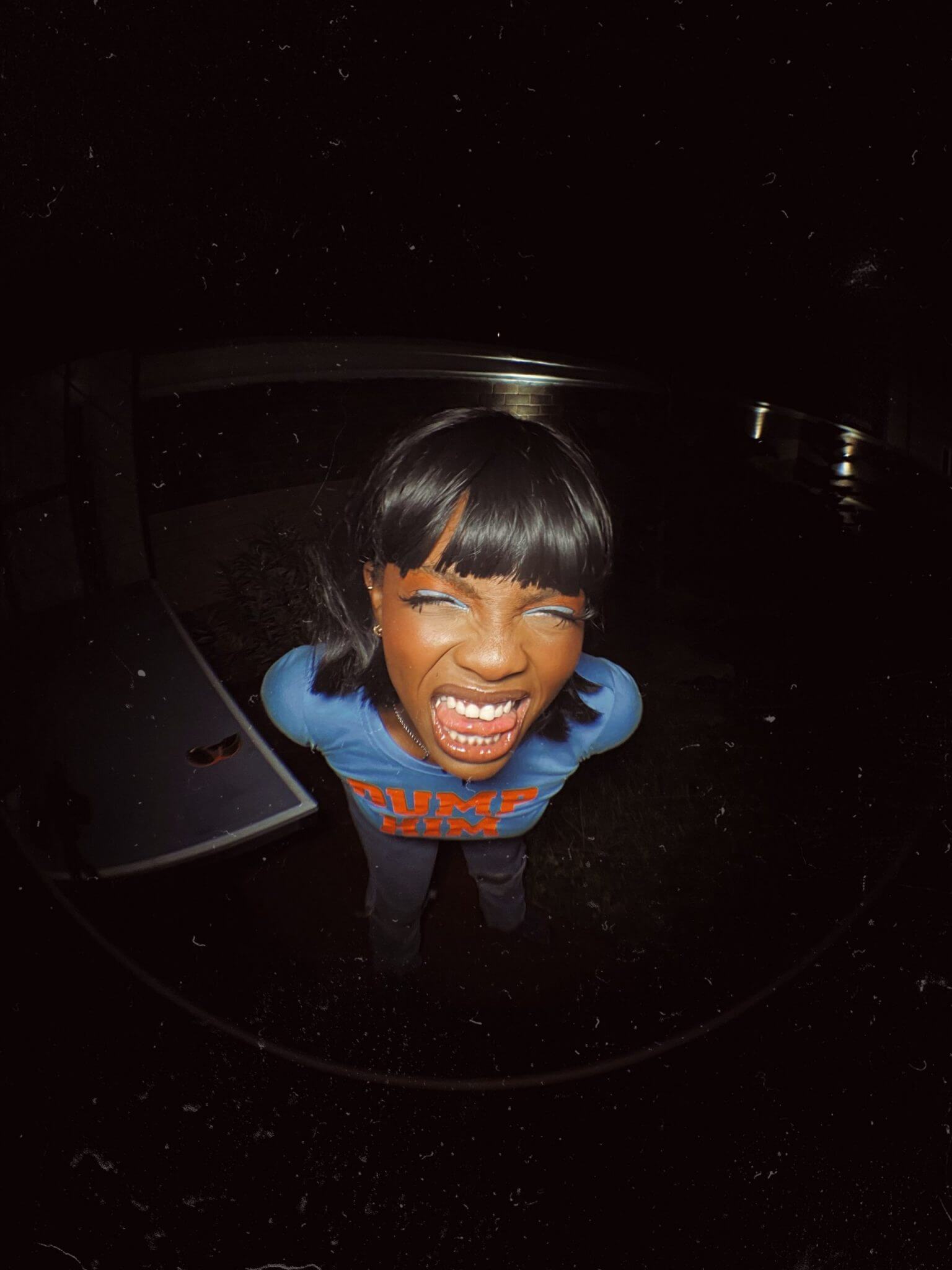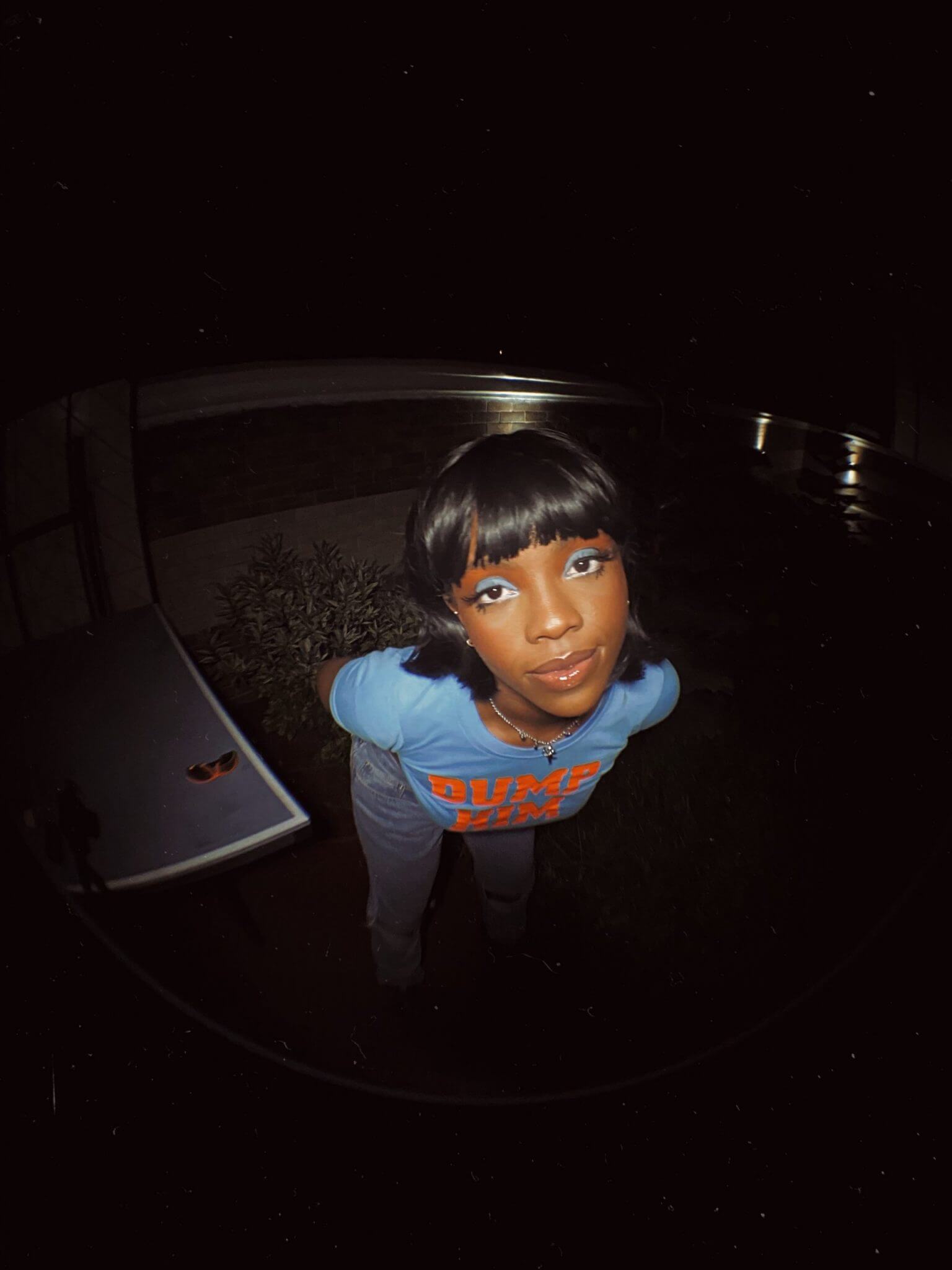 Refreshing in its take but also soothing in its sound, the self-defining simplicity of the bedroom pop process, is its most alluring. There are no rules. SOLIS and ICYTOOICY from these parts, Beabadoobee and Clairo from the West, they do whatever they want to do when it comes to music-making and it's just that easy. ICYTOOICY peaked at the number three spot in Nigeria's Alternative Album chart on Apple Music, ranking amongst Lewis Capaldi, Khalid and Wizkid in the top 100 Nigerian albums streaming at the time. Similarly, in UK charts Beabadoobee reached the top 5, proving that even the struggle of being independent is a hindrance worth enduring for the freedom to do whatever you want, as SOLIS did with 'Ruled By Venus, Unfortunately'. SOLIS elaborates, explaining that she is "in no hurry at all to get into any contractual relationships" – she's got supportive friends and a winning mindset:
"I'm a firm believer of things coming together at the time they're supposed to. It will all make sense."
With that said, bedroom pop is still predominantly considered a jumping-off point. Like Billie Eilish, who began in her own bedroom too, SOLIS has plans to move onto a more formal recording process for her forthcoming EP, which will be released to the Apple Musics and Spotifys her fans have been so desperately clamouring for. But make no mistake, 'RBV,U' isn't simply a placeholder.
"'Ruled By Venus, Unfortunately' has been a love-project that I will always be thankful for creating. My art has always found ways to save me… This mixtape encapsulates moments of unfiltered joy and fun in a time not so great (2020 has been hard to say the least on my mental health); I genuinely love all of the music, and I wanted my supporters to share that with me. The joy."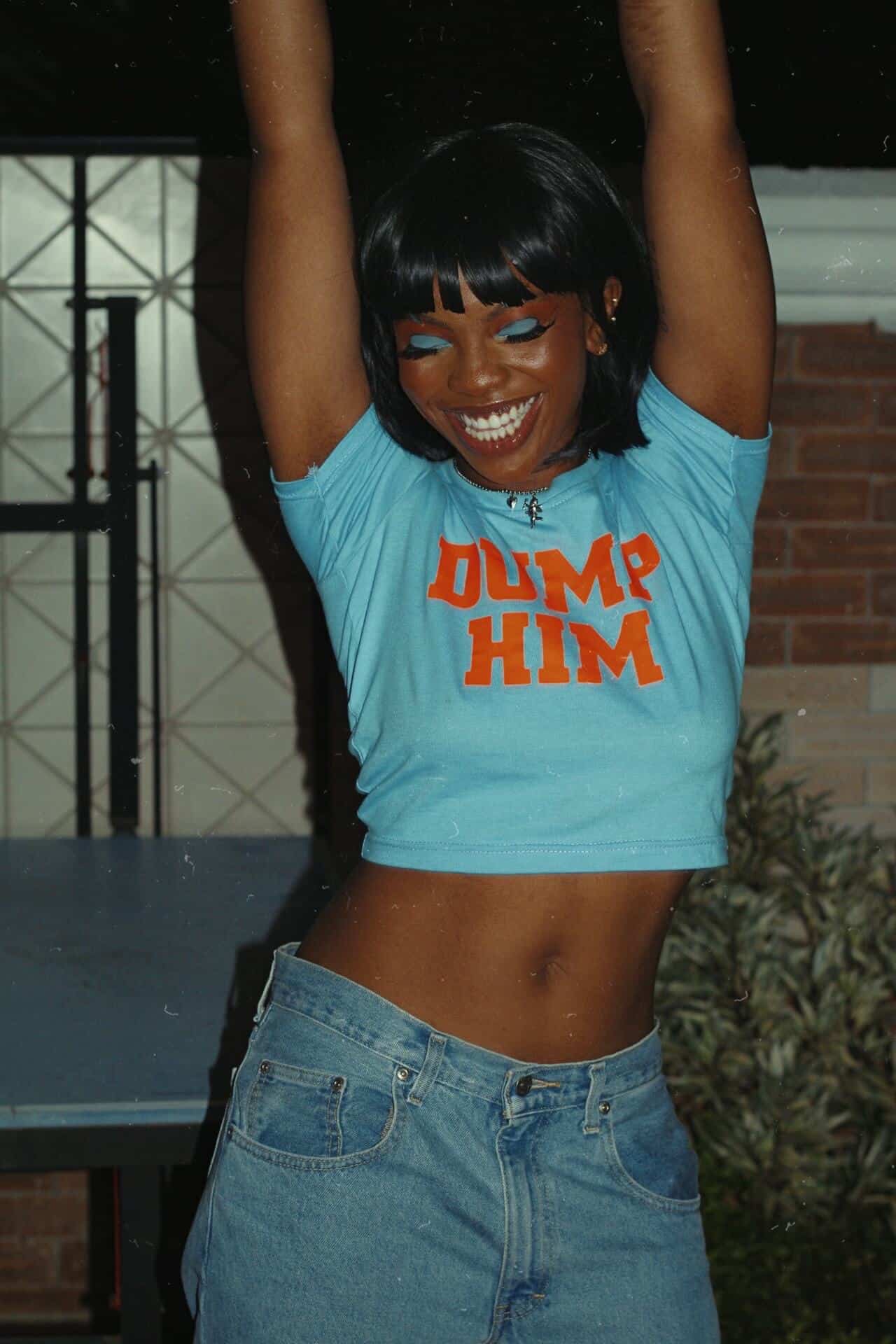 All Image Credits/Danielle Mbonu
---
Wojumi is a bad bitch & she's going to brag about it. Tweet her your latest cultural exploits @dewoju
---