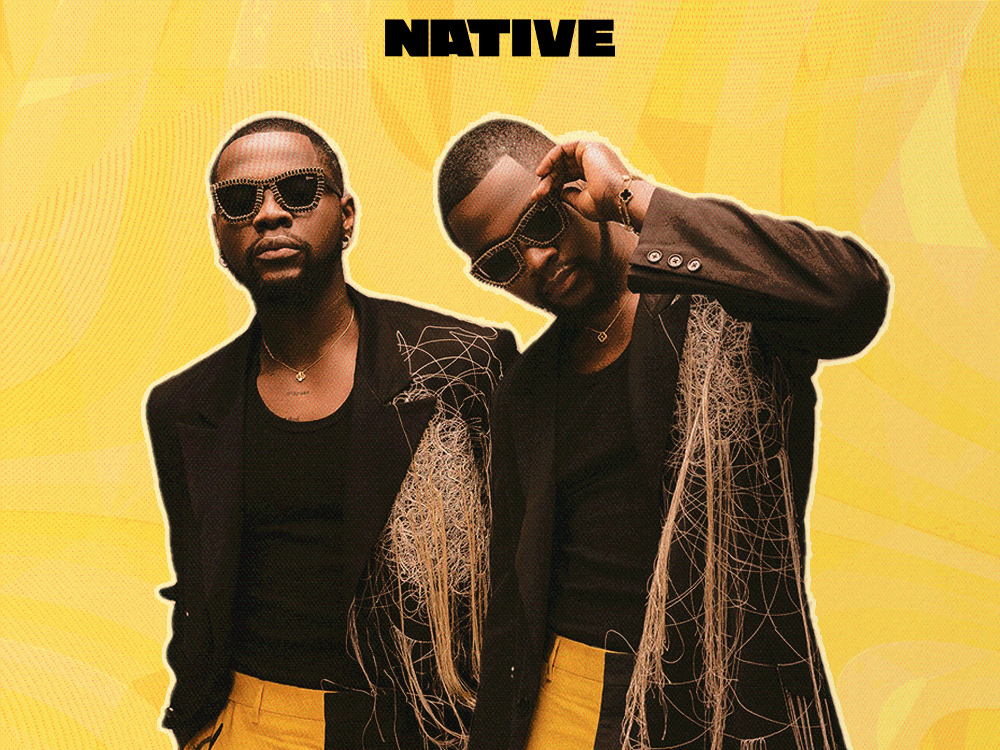 Four Takeaways From Kizz Daniel's New Album 'Maverick'
the Nigerian star reiterates his strongest qualities
Last Friday, Kizz Daniel released his fifth studio album 'Maverick.' He prepped the release of the album with snippets that excited his music lovers following the successes he has recently accrued. "Buga (Lo Lo Lo)" with Tekno was one of the hits of 2022 as it enjoyed a long stay on music charts across Africa and soundtracked the lives of listeners. In a show of dominance, he backed up "Buga (Lo Lo Lo)" with "Cough," another hit song that exemplified his talent and consistency.
Since his breakout in 2014, Kizz Daniel has stamped his name in the Nigerian music scene as a bankable talent, with his singles and albums birthing hit records. While he has had some personal and legal battles, the artist has ensured those unsteady moments do not sway him away from the upper echelons of the music industry.  With a deal with the US-based EMPIRE, Kizz Daniel's aspirations are increasingly adopting a global face, with appearances on international platforms such as The Breakfast Club and Way Up with Angela Yee.
Kizz Daniel's 'Maverick' comes after 2021's 'Barnabas' and is another opportunity for his fans to connect with his music. After listening to the 20-track project, here are some takeaways.
View this post on Instagram
KIZZ DANIEL IS A CERTIFIED HITMAKER
Kizz Daniel's catalogue of hit tracks is astounding. Every year, he has managed to install his name in that conversation with songs like "Woju," "Laye," "Mama," "Yeba," "One Ticket," "Fvck You" and "Lie." His projects are also full of standout songs that never go out of style. On 'Maverick,' Kizz Daniel continues with that thread with previously released songs like "Flex," "Buga (Lo Lo Lo)," "Cough," "RTID (Rich Till I Die)" and "Shu-Peru." 
From the newest batch of songs, tracks like "My G" and "Anchovy" have the potential to appeal to large audiences. Both tracks deal with Kizz Daniel ignoring the bad energy of detractors and speaking his mind unapologetically. With such a relatable topic, Kizz Daniel striking lines quotables such as "I get manager/So don't worry about me, worry about your hairline/Underrated, but I'm still cashing out/E go shock you say I get money pass your fav."
INTENTIONALITY TO THE COLLABORATIONS
Kizz Daniel enlists the assistance of a variety of artists on the album. These artists—Johnny Drille, Yemi Alade, Nomcebo Zikode, Tekno, Blaqbonez and Not3s, among others—bring different flavours and moods to the songs, making the album as sonically diverse as possible. Johnny Drille, who also has production credits, fills songs like "Red & Green" and "Feran Mi" with a soothing feel. Nomcebo Zikode does outstanding work on "Complicated," and Yemi Alade and Young Jonn find comfort zones on "Side Chick." From the featured artists to the production team, Kizz Daniel ensures that the music on 'Maverick' helps build a common theme of intentionality. 
THERE IS VULNERABILITY
In 2021, Kizz Daniel announced the birth of his triplets. Amid that good news, he also revealed that one of the babies died. On "Feran You Two," which features Kizz Daniel's kids Jalil and Jelani, the singer pours prayers and adulation on his children, unveiling the soft spot he reserves for them. "I dey pray for you guys/Them no go take your heart (Kuleko)/I go dey awake oh/When una dey sleep/I go watch from afar/Just in case you looking for me," he sings.
In the music space, Nigerian artists aren't known to be open on wax about details in their lives. For a megastar such as Kizz Daniel, "Feran You Two" shows the humanness behind the allure of stardom.
KIZZ DANIEL ENTERS HIS VETERAN PHASE 
In his early days as a signee to G-Worldwide Entertainment, Kizz Daniel sought the support of established stars like Davido and Tiwa Savage who hopped on the remix of "Woju" and helped the rise of the song with their star power.  Over the years, Kizz Daniel has grown more assured in his craft, seeking no reliance on co-signs. He has also allowed newer artists access to his space as his Instagram page is dotted with him supporting the music of acts such as Khaid or Seyi Vibez. 
On 'Maverick,' Kizz Daniel featured Pryme on "Show You Off." Pryme is an artist signed to Daniel's label FlyBoy INC. Before signing to FlyBoy INC, Pryme has been actively releasing music, with the single "Grateful" being his most recent release. Kizz Daniel has shouted out Pryme, intentionally placing him in the eye of the public as an artist to watch out for. The music on 'Maverick' and his support of Pryme indicates the birth of a new phase in Kizz Daniel's career.
Featured image credits/NATIVE