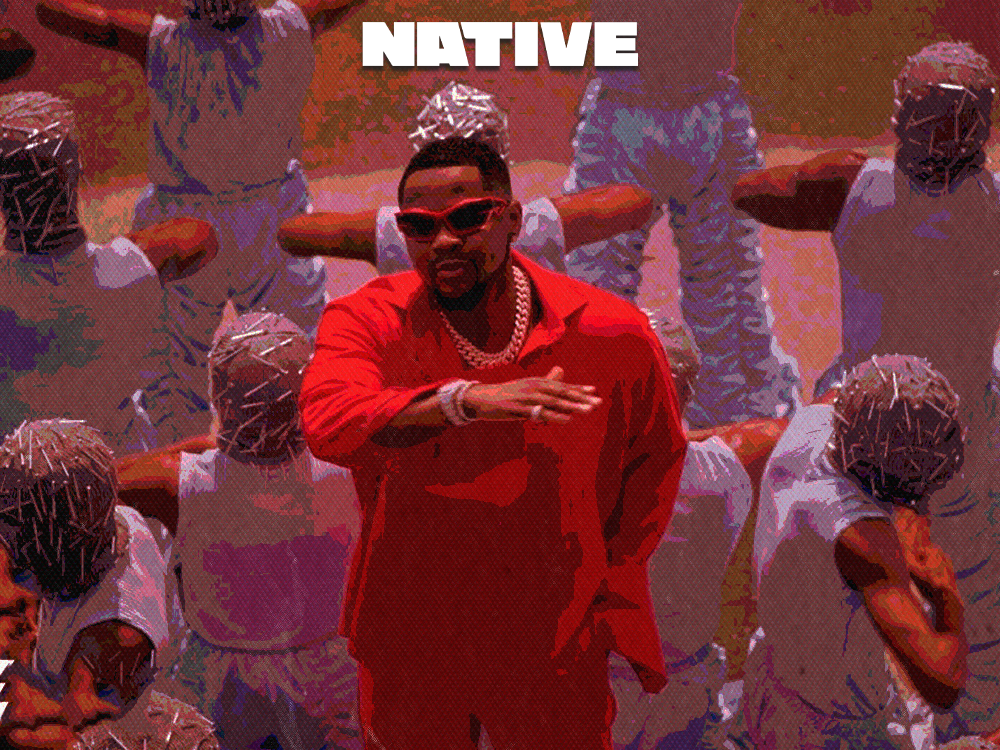 Deep Cuts: Kizz Daniel Overcomes the Tribulations of "Alone" to Become a Maverick
a career borne of determination
There was no stopping Kizz Daniel when he launched 2014's "Woju." A sweet Afropop banger, the song took the Nigerian audience by surprise—here was an artist who most people didn't know firing upwards on the music charts and soundtracking the lives of Nigerians, from wedding parties to clubs. At the time, Kizz Daniel (then Kiss Daniel) was signed to G-Worldwide Entertainment, an Emperor Geezy-owned label that was home to Daniel, Sugarboy and DJ Shabsy. The star-making quality of "Woju" was cemented when it was remixed with features from Davido and Tiwa Savage, two of the hottest Nigerian artists of 2014.
Between 2015 and 2016, Kizz Daniel went on an incredible run with hit track after hit track, displaying his chemistry with producers DJ Coublon and Young Jonn on "Laye," "Good Time" and "Mama." As a featured act, he stood out on DJ Shabsy's "Raba" with Sugarboy. When Kizz Daniel's debut album 'New Era' arrived, he had the attention of the world and he didn't disappoint. The project churned out the hit songs "Jombo" and "Duro." Beyond hit records, 'New Era' was a cohesive collection of Kizz Daniel's reflections on self, love and society.
"Alone" is one song on 'New Era' where Kizz Daniel revels in vulnerability. In hindsight, it is also a song that imbibes some of the roughness that the trajectory of his career would take. The song begins with the voice of a man mocking an up-and-coming Kizz Daniel who seeks his benevolence. As the man makes light of Daniel's request to use the recording studio, haughty laughter rings out as Kizz Daniel lets out an exasperated sigh. "Alone" is a story about the struggles faced by many up-and-coming, underprivileged musicians.
Kizz Daniel opens his verse on "Alone" by singing, "The storm is over now/Listen to my story now." Sonically, the song features Yoruba folk elements with a measured pacing that signals the coming of trial-tested wisdom. On the song, Kizz Daniel admonishes listeners about life's toughness and the need to find strength within themselves. On the chorus, he sings: "Believe in yourself o/Open your mouth and say you will/If you die my brother nobody go die with you." The background vocals intoning the lyrics "Diye diye mi, diye diye mi/Were were mi, were were were" create a haunting effect that emphasises the realities in the song.
After the release of 'New Era,' Kizz Daniel fell out of favour with G-Worldwide Entertainment, in a case of contract issues. Still, Kizz Daniel released "Sofa" and "Yeba" under the label, with both singles getting positive reception. In 2017, while his battle with G-Worldwide Entertainment continued, Kizz Daniel founded his label Flyboy I.N.C and christened the announcement with "No Do." The following year, he dropped "Kiss" for "Kizz" and released the audaciously titled sophomore album 'No Bad Songz.'
While trouble brewed in courtrooms with G-Worldwide Entertainment, Kizz Daniel, like he sang on "Alone," carried his cross and poured all his attention into his career. Similarly to his 2015-2016 run, Kizz Daniel blazed through with "Fvck You," "Eko," "Pak 'n' Go," "Pah Poh" and "Jaho" as well as a strong performance on Mayorkun's "True." His consistency paid off when he inked a deal with American publishing and distribution company EMPIRE. While 2020's 'King of Love' didn't enjoy the same reception as Kizz Daniel's previous projects, it helped to keep his name on the minds of listeners.
From 2020 to this year, Kizz Daniel's career has reached astronomical heights. 2021's 'Barnabas' reiterated his hitmaking powers. In 2022, he and G-Worldwide Entertainment ended their squabbles and he scored a massive hit with the Tekno-featuring "Buga (Lo Lo Lo)." Its music video holds the record of Kizz Daniel's highest-charting video on YouTube with 159 million views. He also ended the year with another hit song in "Cough." 
With his fourth studio album 'Maverick' arriving on Friday, Kizz Daniel, throughout his career, has exhibited admirable single-mindedness. He took his own words of advice on 'New Era''s "Alone" and, with great drive and determination, he pushed past what could have been a demotivating moment in his life. The end of Kizz Daniel's journey is nowhere in sight. He's strongly on the move.
Featured image credits/NATIVE