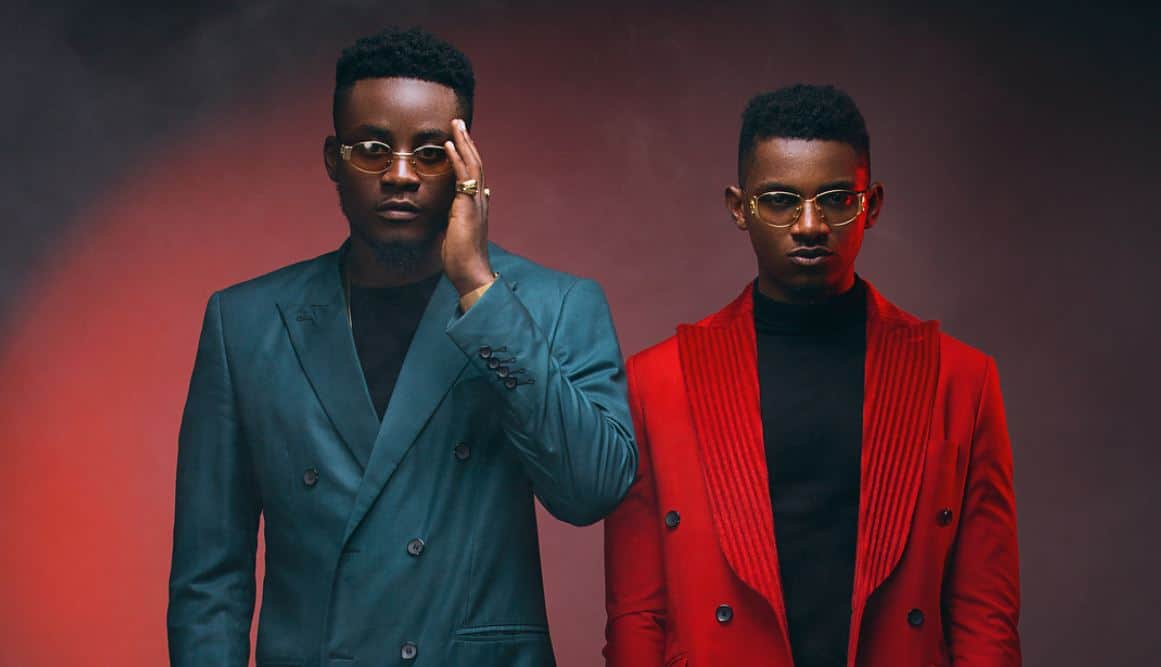 Essentials: Mars and Barzini debut strong with 'In Spirit'
This will only hurt if you thought bands were dead.
Months after releasing their vibrant Afropop single, "Colours" which has gotten over 100,000 plays on their SoundCloud, Mars and Barzini continue to drape themselves in Afropop's most jolly threads. Their debut tape, In Spirit builds on their fun, polarizing, and oddly rewarding back and forth music style that switches between pop and rap over grubby basslines and hard drum loops.
https://www.instagram.com/p/BadfV_dl9gy/?taken-by=marseze
With their vocal combination and Afropop melodies, it's easy to mistake Mars and Barzini for cheap P-Square reincarnates. But with their pseudo-satirical lyrics and progressive harmonies that Syn-X, Ricky Beatz, Black Lions and 8-8 Trel produce, they are uncloaked for the gems they undoubtedly are. Over the 8-tracked In Spirit debut tape—including pre-released "No Okada" track featuring DJ Pulz—they mash trap, soul, reggae, dancehall and Afropop flow for an electronic based sonic experiment.
Opening track, "More Songs" showcases their peculiar deftness with songwriting as they exchange boastful punchlines like a well rehearsed hand to hand combat between Jackie Chan and Jet Lee. But rather than attack each other, they rap like a tag team—"Mars, Look At These Children, On IG Slaying And Kinging". Though the neo-soul beat with hard hitting base drops that 808 Trel produces is a pleasant enough listen, it's Mars and Barzini's humor that steals the show; "Roll Dope In The Maintime/ Oh Baby Follow Me Inside/ I Go Dey Your Body Like Skintight."
Despite the Hip-hop influences heard in the rap flows swimming in and out of their Afropop melodies, Mars and Barzini are hardly what you'll describe as hip-hop artists. But that didn't stop them from debunking Hip-hop's premature postmortem on the EP's title track, "In Spirit". However, the most Hip-hop track on the album doesn't come till midpoint "Thank You" track which still had a lot of singing till Barzini sneaks in a few hard hitting bars over the base heavy beat Syn X produces.
While DJ Pluz assisted "No Okada" saw them deliver low-level hustler anecdotes with a broad grin etched across their face, the last track "Tactics" finds them giving a spiritual take on their come up; "Na God Dey Lift Me Higher". Crediting a higher being for their success story, their humility transcends the talent. But after listening to some very contemporary themes including drugs and sex, they seem fixated on performing a bigger chorus and a quieter ballad on "Tactics" to show remorse.
You can stream Mars and Barzini's In Spirit below.
Featured Image Credits: Instagram/marseze
---
You are meeting Debola at a strange time in his life. He wandered into a dream and lost his way back. Tweet at him @debola_abimbolu
---