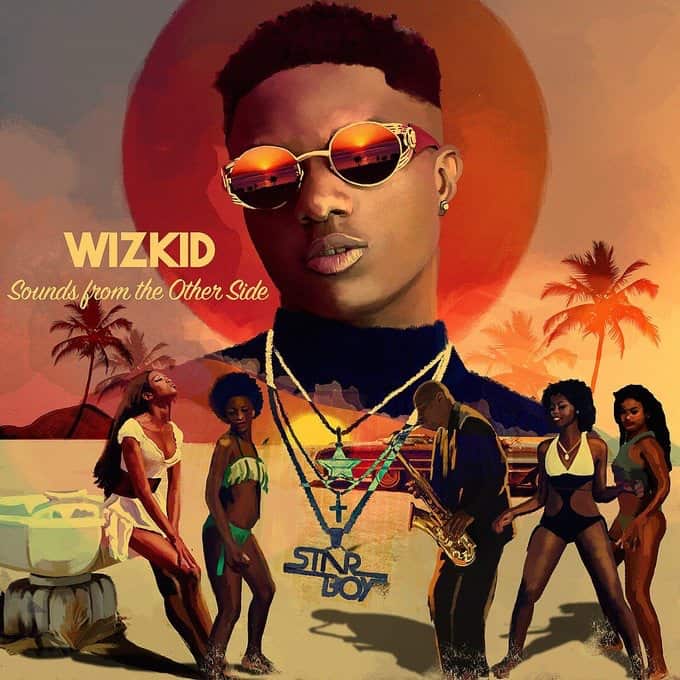 Unused Art Covers Created for SFTOS shows Wizkid values simplicity in Art
On making powerful statements
The official release of Wizkid's SFTOS heralds a lot of things ranging from Twitter comments, to appraisals, criticisms, and the release of unreleased works under Wizkid's internationally packed EP. Few weeks ago, it was Wizkid's unreleased video for "Come Closer" that got fans talking, many seem to have preferred the lush colors and exuberancy of the unreleased video to the concept used in the official video. The same now applies to Wizkid's Album art.
When Wizzy released his album art via Twitter and Instagram as a precursor to his SFTOS release, he got tongues waging about how plain the cover art for the most anticipated album of the year looks like. While others liked the art regardless and thought it legendary, comparing it with the head of  a coin.
Now, those who don't like the official  album art even have more reason to rave.
Earlier today, vvx creative group released four unused art covers for RCArecords, which was created by artist, Koby Martin for Wizkids's Sounds From The Other Side.
Check out @kobmart (unused)art covers for @rcarecords which he created for @wizkidayo #SoundsFromTheOtherSide #SFTOS is out now!!! pic.twitter.com/ewpDkzIqJE

— vvx creative group (@vvxcreativegrp) July 13, 2017
The artworks definitely make a statement creating vibrant atmosphere with its bright colors. It's clear that with each of the art covers, the artist was intently seeking to tell an African or Afrocarribean story.
While each of the artworks are very detailed, Wizzy needed to make a statement with simplicity, and the official art chosen couldn't have done it any better for him. Similarly, his official "Come Closer" video is less complex to the concept used in the unreleased video -albeit, still visually appealing.
Visual artists always try to tie in a narrative into commissioned artworks, it's a clear channel what Koby Martins had going for SFTOS EP. While some may see it as a dogged intent to tell an African story, others see it as the perfect creative expression for the album's lyricism.
Koby Martins also worked on Wizkid's "Sweet Love" cover art, which is similarly inspired by all things African.
Feature Image Credit: koby Martins 
---
Fisayo is a journalist who thinks writing is hard and reading too. But her journey somewhere reveals, words are like pawns on chessboard when writing. She wants to see, create and share with the world, experience & communicate these experiences. Tweet at her @fisvyo
---