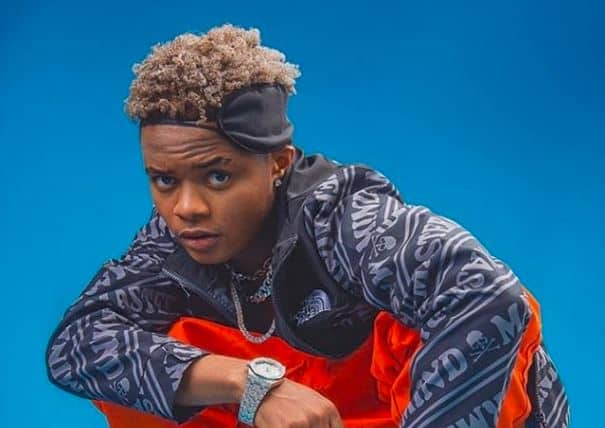 Essentials: Crayon's 'Cray Cray' EP
A straightforward tour of his nascent and exciting abilities as an Afropop hitmaker
In a space where record labels haemorrhage into obscurity after the departure of one or more marquee acts, Mavin Records has remained a fixture despite losing bankable stars like Wande Coal, Reekado Banks and Tiwa Savage. An apparent part of this continued prominence is an innate understanding of how the Nigerian music market works and what it takes to usher new signees into the overcrowded pop canon.
Earlier this year, the Don Jazzy-led label put out their uber-celebratory "All Is In Order" single, introducing Crayon as the label's newest acquisition, via producer Baby Fresh's Blow Time imprint. A few weeks later, he would go on to perform the hook on Ladipoe's "Based On Kpa", but it was expected that a proper solo introduction to properly kick-start his career, would happen sooner rather than later.
Without any prior announcements, Crayon's debut EP, 'Cray Cray' was released unto streaming services last Friday. It's a move similar to the rollout that catalysed the meteoric rise of Mavin's current golden child, Rema. But while Rema's eponymous debut eased listeners into the pop-inclined side of his abilities, before indulging in his Trap fetish on a more recent 'freestyles' EP, Crayon's debut is a straightforward tour of his nascent and exciting abilities as an Afropop artist.
"Call my number I go respond o, you are enough o", he sings on the infectious hook of opener "So Fine", assuring a love interest of her importance to him over a preppy mix of thumping 808 bass and oriental guitar strings. Melding the romantic sentiments and its dancefloor elements, "So Fine" immediately highlights Crayon's well accomplished pop sensibilities, as well as his unsubtle aim to make wide appealing songs to gain radio spins and soundtrack jovial communal events, all of which he showcases on the other five songs that all listen like potential hit songs.
On the second track, "Unusual", Crayon swaps pristine assuredness for lasciviousness, where he admires the figure 8 shape of an enchanting muse, atop the kind of pacy production destined to inspire viral videos of choreographed routines from the streets of Lagos to swanky dance studios in Los Angeles. The salacious mood carries over to the fourth track, "Gock Am", albeit in more vivid terms, with the singer detailing the physical attributes of his muse, named Nneka, although his obsession still lies in her alluring waistline.
In as much as 'Cray Cray' is steeped in the well-worn clichés of Afropop, it makes for an impressive introduction because it is buoyed by Crayon's youthful charm and a bubbly persona—one might even be tempted to say he's the edgier version of fellow mavin Korede Bello. Case in point, the penultimate track "Confidence", on which he radiates intoxicating levels of self-assuredness, mostly stemming from his affluent ability to buy out the bar, and also obliterating Ozedikuz' blend of sparse piano riffs and bouncy Afropop drums—reminiscent of Wizkid's "Soco"—in the process. Elsewhere, on the anthemic "Bamiloke", Crayon sings "I don hustle so I must pop", throwing in cocksure brags while also encouraging listeners to enjoy life in its best moments.
Closing out the EP, "Aye O" leans into the more affecting qualities of his songwriting, where he paints a detailed portrait of a rags to riches story as a way to reinforce the popular aphorism of "where there is life, there is hope", and also perfectly accentuated by groovy production comprising highlife guitars, growling bass guitars and lively drums. For an artist who was virtually unknown to Afropop listeners just two months ago, "Aye O" is a befitting closer for the colourful pack of songs that make up 'Cray Cray'. In its entirety, the EP ultimately earmarks Crayon as one of Afropop's potentially consistent hitmakers in coming years. Looks like Mavin got another one.
Stream Crayon's 'Cray Cray' via Apple Music here.
Featured Image Credits: Instagram/Crayontthis
[mc4wp_form id="26074″]
---