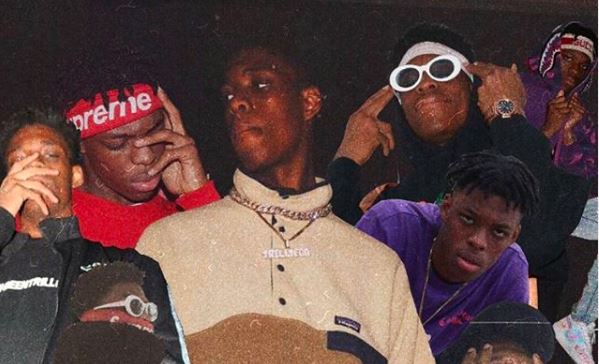 Essentials: Trill Tega's 'Sound Exploration'
Taking nine swings at making the hardest and dirtiest shit he possibly can
The current shape of the rap game has been obvious since the viral success of Migos' "Bad and Boujee" confirmed that the trap sound has come to stay. With the increasing number of young rappers like Psycho YP, Blaqbonez and Rema solidifying themselves as stars through their preference for the style, hip-hop heads are on the lookout for what's next. But perhaps the answer lies in Trill Tega's new tape, 'Sound Exploration', an expansive tape that merges melodic rap, drill and grime, while also throwing back to an era when melodic cadence didn't define hip-hop.
The first thing you noticed about Trill Tega is his deep and raspy voice, sweeping through his stream of consciousness in a hurry. It's fitting for a rapper who is slowly building a reputation for his insistent project releases; putting out 'Sound Exploration' after dropping two projects last year. Though being prolific shows him as talented and driven, it can discourage more casual listeners from entering the overwhelming catalogue of newly discovered prolific artists. Fortunately, he makes all 9 tracks on 'Sound Exploration' count.
The opening track, "Bounce (Freestyle)" finds him spitting pimp credo and gangster bars that highlight his gritty personality over the catchy trap beat Awful Daniel produces. The next track, "No Answers" featuring Daniel $hadow double down on that image, rapping "That Pussy better stay vegan/If we're talking beef, you're going to need some better defence" and really earning his right to use the 'Parental Advisory' tag on the project's cover art. Though the first two tracks already carried some hint of Trill Tega' UK influences, his cadence and slang choices on the third track, "9", give away his Grime inspirations and where he's from as he brags about his player accomplishments. However, it' the Drill beat Ro$$ produces for "Right Hand Left Hand" that really establishes his UK sound.
The internet has clearly made the world feel like a much smaller place, allowing artists from different regions to collaborate and bring their unique sound together. Trill Tega's 'Sound Exploration' strings together different sounds and influences, using memes and viral videos as skits that could only come from an artist raised on the internet. While Trill Tega's smooth arrogance and lingo remain distinctly UK, the beat selection is more expansive, taking on a trap beat for "Lieutenant" and a piano-led beat for "When I Take My Time", featuring Ayham. This, however, leaves Trill Tega relying too heavily on his personality to form the shape of the project.
His pen-game is up to the task on most cases but especially through the self-aware introspection on "In Peace", wading through the weighty thoughts of an 18-year-old shouldering the responsibility of being a confident and renowned rapper. "Run It", featuring Psycho YP is a however the most standout track for its atmospheric trap beat and the catchy flow from Trill Tega and Psycho YP who combine well on the boastful track as they exchange bars that highlights their similar tastes. 'Sound Exploration' ends with "Telenovela (Freestyle)", airing out grievances with those he can't trust. It clearly isn't the type of project you look to for pseudo-intellectual conceptualizations, it's just Trill taking nine swings at making the hardest and dirtiest shit he possibly can.
Stream 'Sound Exploration' below.

Featured Image Credits: Instagram/trill_tega
[mc4wp_form id="26074″]
---
You are meeting Debola at a strange time in his life. He wandered into a dream and lost his way back. Tweet at him @debola_abimbolu
---