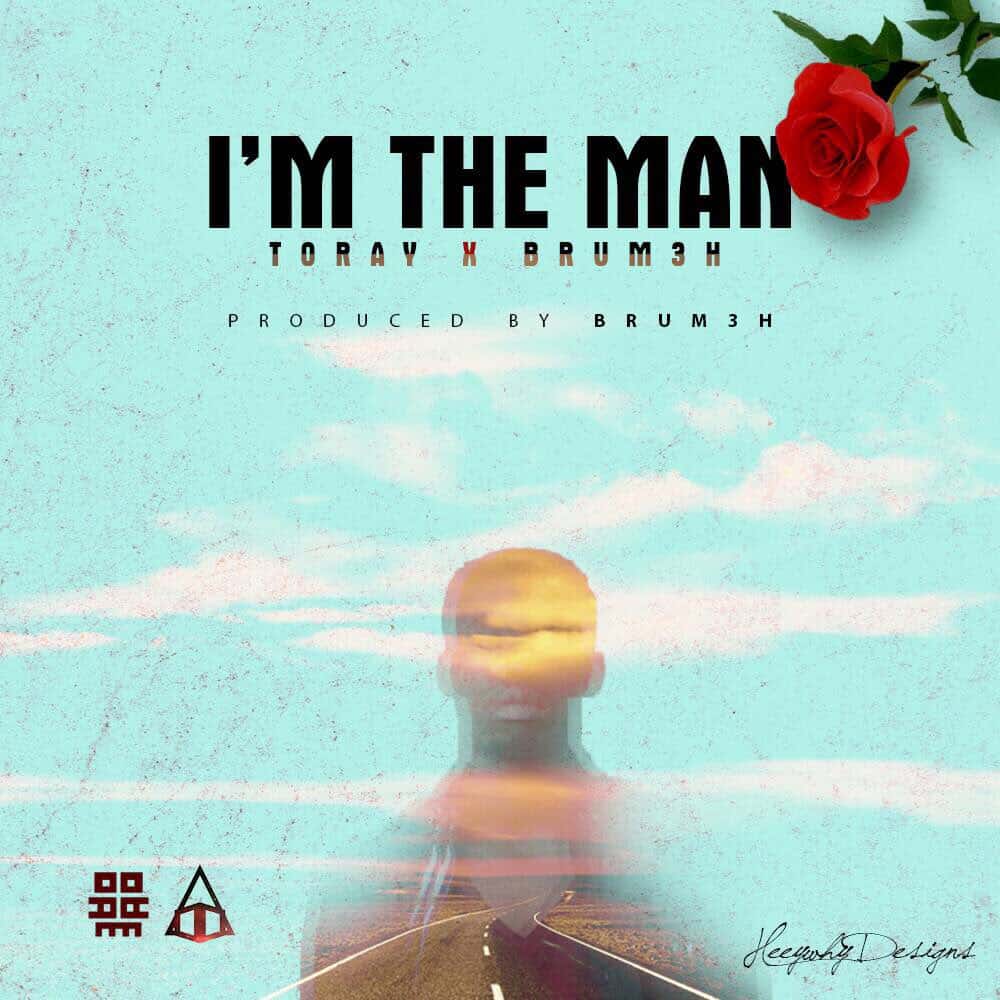 Toray is a revelation on Brum3h's new single "I'm the Man"
Brumeh debuts a producer, murders the competition.
At this point, it's been pretty much established that asides being a singer-songwriter and member of alternative super group To Name A Few, Brum3h is one of the biggest musical talents out there right now. But he proves yet again that we've only skimmed the surface of the vast talent he possesses with his sophomore record as a solo recording artist, "I'm the Man". 
Fresh off recording an original song "Muddy Child" for Imoh Umoren's new film Children Of Mud, Brum3h carries over some of that otherworldliness and that experimental sparseness to this new project. The instrumental is pretty much a simple riff played on a rhythm guitar, put through a synthesizer and manipulated to give it a hint of the ominous. It is on this ominous beat that the song's guest artist, rapper Toray (who channels a lot of the nihilist whimsy of artists like Childish Gambino and Kid Cudi) spits his bars, crafting a skewered but oddly familiar story of the peculiarities of being in love in Lagos. He talks about the awkwardness of getting condoms from the pharmacy down the street and risking sex in Lagos traffic and the omnipresent chicken and chips date.
It's a weird sell but Toray is persuasive as hell and when  the percussions finally come in around the 2 minute mark, you are completely given to this alternative fantasy. The simple bass drum and gong heralds Brum3h's verse, bookended with his now signature falsetto adlibs.
"I'm The Man" is a hard song to categorize, it's an amalgam of many things, part spoken word, part grime, part alt-pop. Brum3h who also produces the song manages to balance these very different elements into something unconventional.
We dig.
Listen to "Im The Man" here.
---
Edwin eats his rice and cabbages. Tweet at him @edgothboy
---