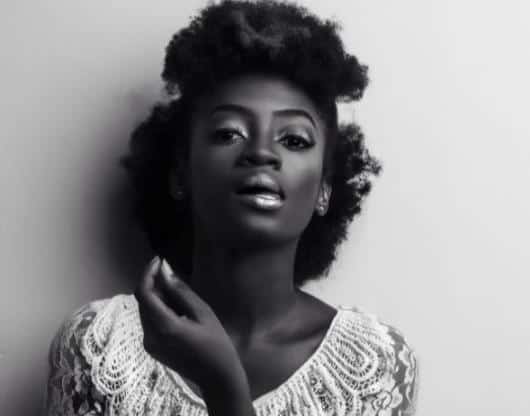 "When It Swings" by Adomaa is an understated but impressive debut.
Destined for great things.
The first time we covered Ghanaian singer Adomaa's music, she was a guest vocalist on Euphonic producer Bond's interesting project Neighbours. But her deft vocal work and excellent control on "Labalaba" has definitely kept us interested. We were surprised to find that while she'd been working as a singer for almost a year, she really hadn't debuted any personal projects. Well that just changed.
Adomaa just released her debut single "When It Swings ( From Letters To Joy)" an acoustic ballad about the expectations her talent has placed on her, and how she navigates it with joy. It is completely removed from the more commercial Jollof sound on "Labalaba", a sound that could easily have put her in competition with some of the sub-regions biggest pop stars. But listening to her sing with such clarity, immediately reminds you of Nigerian musical savants like Asa and Mary Akpa. It is quite clear that while Adomaa is obviously gifted and musically versatile, this is the sound that truly resonates with her and the music she wants to make.
She is lucky to have found an able co-conspirator in The Gentleman (who produced the single), who does just enough to ensure that she is able to give her best. He recreates the ambiance of an intimate unplugged experience, keeping Adomaa's tiniest vocal inflections and singing quirks, even the slight tremble when she sings the heavy notes, as she delves into the more difficult themes of the song. The backing vocal chorale that comes in at the tail end of the song, lending Adomaa's adlibs an ethereal quality are also a stroke of genius.
This is as elegant as a debut gets, with the kind of control we'd expect of much older artists. Adomaa is destined for great things.
Listen to "When It Swings" here.
---
Edwin eats his rice and cabbages. Tweet at him @edgothboy
---