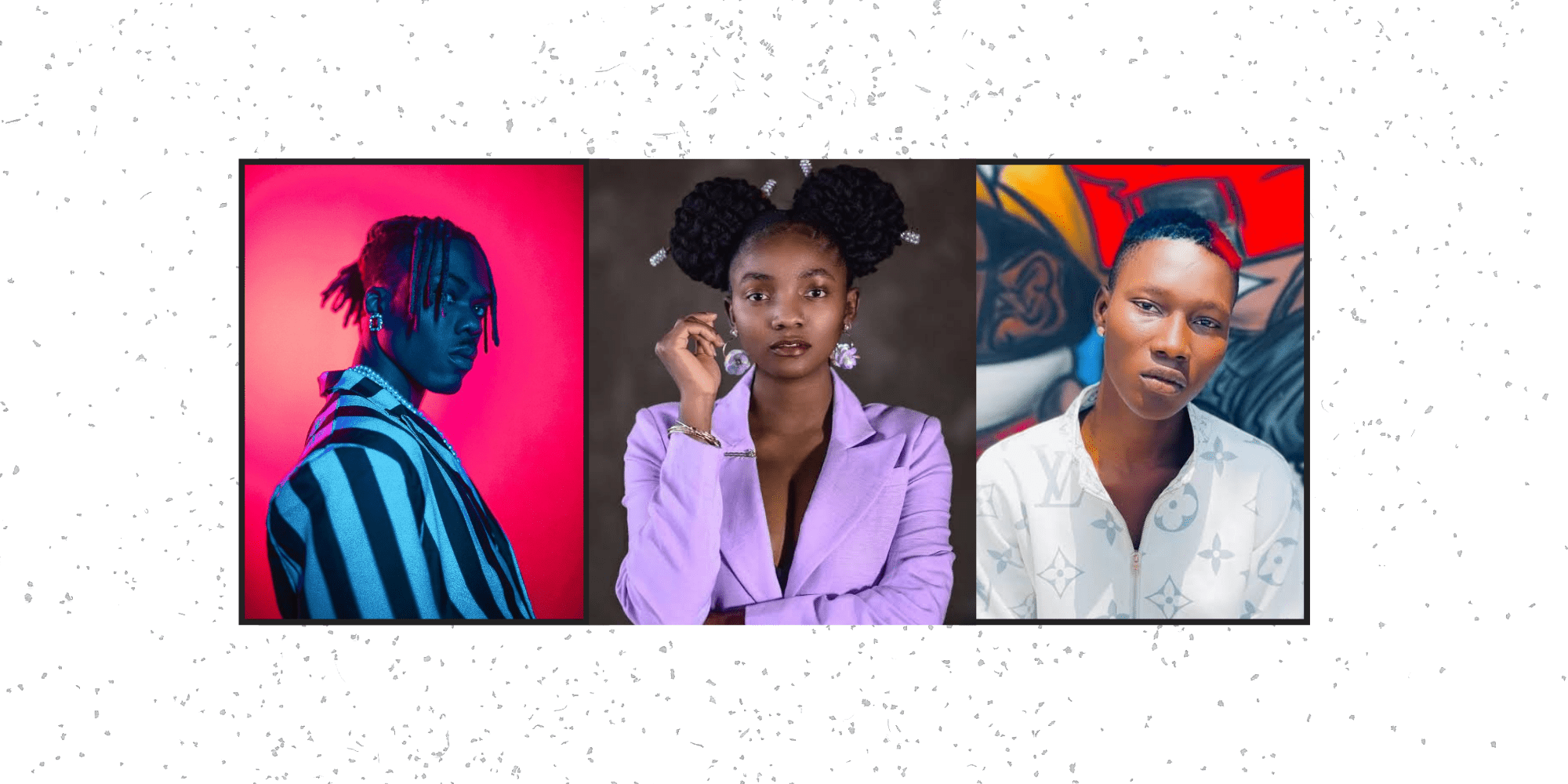 Songs Of The Day: New Music From CKay, Simi, Zinoleesky & More
New music for the weekend
As the year winds down, the sheer number of music we receive at The NATIVE keeps growing at an exponential rate. With live shows back in full swing and Afropop hits such as Wizkid's "Essence" and CKay's "Love Nwantiti" climbing the charts both home and abroad, there has never been a more exciting time than the present for the ever-evolving sonic landscape. Through it all, we remain committed to the ideal of music discovery and sharing that is a big part of what we stand for.
That's where our Songs of the Day column comes in. We're doing the work to stay on pulse with all the music coming out from across the continent and beyond, bringing you exciting songs of tomorrow: today. Last time out, we had exciting music from Zinoolesky, Alpha P, Bryan The Mensah and more. Today, we bring to you new music from Simi, Lil Kesh, Joeboy, CKay, Blxckie and more
Simi – "So Bad" ft Joeboy
Following the reception of her latest hit, "Woman", Simi is back to end the year right with the Joeboy-assisted "So Bad". On the new track, both singers sing their hearts out about how their respective lovers are giving them mixed signals, expressing worry that their boo might be leading them on. Simi and Joeboy show great synergy on the party-ready track, bringing their different strengths together for a potential hit song. 
CKay – "By Your Side" ft Blxckie
CKay seems to be the musical equivalent to Midas in these parts, as everything he has touched has turned into some manner of gold. He's had an amazing past few months atop several charts, thanks to "Love Nwantiti", released two years ago. Now, to bring us up to speed, and flex his star muscles a bit, he's released "By Your Side"', where he teams with SA's Blxckie. In his usual fashion, Ckay's infectious and melodies make the song what it is, coupled with his thoughtful lyrics about wanting to be by his lover's side. 
Lil Kesh & Zinoleesky – Don't Call Me
Lil Kesh and Zinoleesky, two of Afropop's most prolific hitmakers have teamed up for "Don't Call Me". On the uptempo party track, both artists reminisce on how far they've come and the greater heights they still want to attain. On the pre hook of the track, Lil Kesh sings "I no go stop I no go settle, My light is never gonna die/Thunder go fire any devil, my light is forever going to shine", 
Chrystel – "Temptation"
Ivorian Fresh meat alum and singer, Chrystel is back with an uptempo track "Temptation". On this track which has her speaking to her muse about being attracted to him but not wanting to give into temptation, she quips on the chorus of the track "We really shouldn't give into temptation, see what we make of the situation/Do it right make it right gyration".
Blackmagic – "Sorry"
Blackmagic is here with his latest project "Magic Republic (The Invitation)", a 12-tracker which sees the artist speaking on self growth, self elevation, leveling up and more. On the standout "Sorry", he lets his love interest know that he is sorry and is working on being a better version of himself; "I'm sorry that i made you cry, fking up all over again/Hoping and wishing that I could start all over again"
Afro B – "Shisha" ft Niniola & Busiswa 
Someone on Twitter trolled Afro B about performing Joanna for the past three years, so he's responded to the troll with a new song featuring two of Afropop's most important women, Niniola and Busiswa. The amapiano-infused track with heavy kicks on the beat, each artist brings their a-game, delivering a great party-ready track. 
Crayon – "Excuse Me (Rock You)" ft Toby Shang
Mavin signee, singer and songwriter Crayon, is here with the single "Excuse Me". For this track, he teamed up with popular Nigerian hype man Toby Shang to deliver the overly catchy single set to take over the clubs this Christmas. H
Ronehi – "Galactic" ft MOJO AF 
For this track, record producer Ronehi has collaborated with rapper, MOJO AF to deliver the uptempo rap tune. Over the bouncy production of the beat, MOJO sings lyrics such as "Never surrender, I dey grind like pepper for blender, I dey pray like MFM member"
Azana – "Higher"
South African singer and Fresh Meat alum, Azana makes beautiful music that sees people at the base of their emotions. On her latest single "Higher," the singer melds beautiful melodies with thought-provoking lyrics creating a nostalgic, feel-good love song that deserves to be on your playlists. Over the percussive-led beat, she invokes nostalgic memories about peace and happiness, allowing listeners to disconnect from their present sorrows and lose themselves in the song's propulsive rhythm.
Ladé – "Hustle"
Fast rising newcomer, Ladé is insistent upon making her mark in the industry. Recently sharing her debut EP 'Olamade The EP,' the singer introduced listeners to her didactic-style of music making which finds her spinning her personal tales into poignant relatable lyrics. On "Hustle," one of the standout numbers on her debut, the singer paints a picture that visualises her experiences before she found her footing in the music industry.