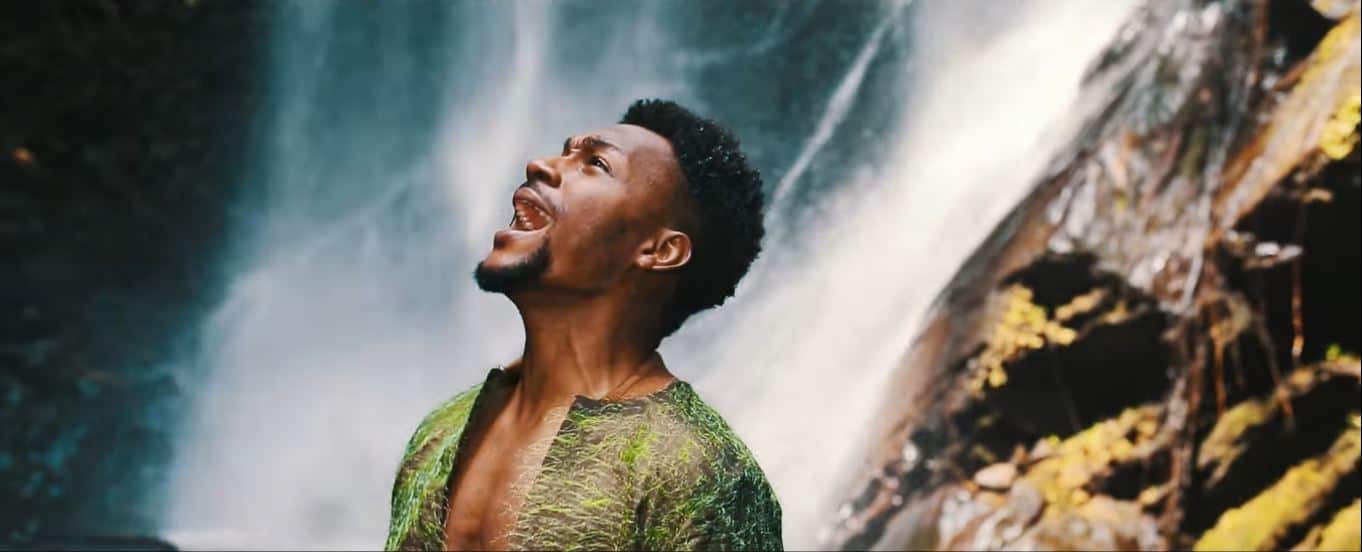 Funbi's 'Hallelujah' Video Is What's Wrong With Nigerian Indie Music
More art to the craft please.
You may not agree yet, but the end of days for Jollof music is neigh. The rise of streaming, imminent death of Nigerian labels (labels in general) and the age of new sound gods (precisely, the Wizkids and Teknos of the world) who have fine tuned their music for mainstream appeal, are indicators of a sound shift. Finally, Indie artists who have reveled in critical reverence without mainstream appeal are coming out of their SoundCloud niche bubbles, determined to be anti-thesis to everything their predecessor genre represented.
One artist on the indie frontier is Funbi, a talented singer, composer and storyteller who first surfaced as one of the many underground features on M.I's 2012 Illegal Music 2 mixtape for "Beg For It". Single releases, collaborations with Ice Prince, Show Dem Camp and contribution to The Collectiv3's self-titled debut LP in 2015 strengthened his fan base for a more frontal approach for his brand. Last year, the singer released a few covers and "Hallelujah", a feel good quasi-gospel song. To keep the momentum of the track on the airwaves, Funbi released its adjoining visuals earlier this week, but despite many many replays it's still nearly impossible to figure out what exactly he is trying to tell or sell to us.
Don't get us wrong, by default song crafting and composition design, "Hallelujah" is a strong acoustic reminiscent of quasi-gospel songs that catapulted artists like Darey, Paul Play into mainstream glory. Many critics will raise their brows at the inherent cheapness going mainstream by leveraging people's actual beliefs, but as we have seen from Korede Bello's "Godwin", that's a dismissible discussion for another day. In fact,  by Nigerian (Clarence Peters) standards, Funbi's video is not all bad, the visuals are crisp with well-angled locations shots. But what is nearly incomprehensible is how Funbi made a song about giving glory to God, then gave us four minutes of wide-angled and close-up shots of his bare chest for its video.
Funbi's video opens with a near-existential drone shot of him (the only good cut you will see), seemingly lost and walking endlessly to nowhere, only for slow motion transitions to alternate between "sexy time" takes by the waterfall, Funbi still going nowhere fast in slow-mo and an extended scene where he finds solace in front of an old time church on a graveyard(?). It's hard to make sense of by the heartbeat and by the time the video reels to a close, it's hard to tell what exactly had been playing.
But Funbi is not alone in the generation of indie artists who do "cool shit" without depth, originality or reason. The SoundCloud bubble is filled with artists who pretentiously double up on their amateur photography, video editing, music production and supposed Africaness to lend, upgrade and leverage pre-existing sound trends and visual aesthetics. The usual result is music released with good melody but bad poetry and (or) carrying unrelatable clunky emotions.
But this only works until it doesn't. Agreed, there is a growing general consensus Nigerian music is bad, hence for these new-age artist, the goal is to simply stand out and everything else will fall into place. Fans will automatically convert words into quotable captions and everything the artist does will be instantly supported, because everybody loves the underdog. However, Indie artists should know that while improved production and song composition will always be comfortable praise-worthy highlight, it shouldn't be a place to hide flaws and heinous lack of concept.
Though relatively more authentic when compared to new alt-wave genres, complacency aided by the narrative that fans are not demanding more from their artists is why Afropop is nearing its end of days. For the new school to survive, it has to do better for the culture.