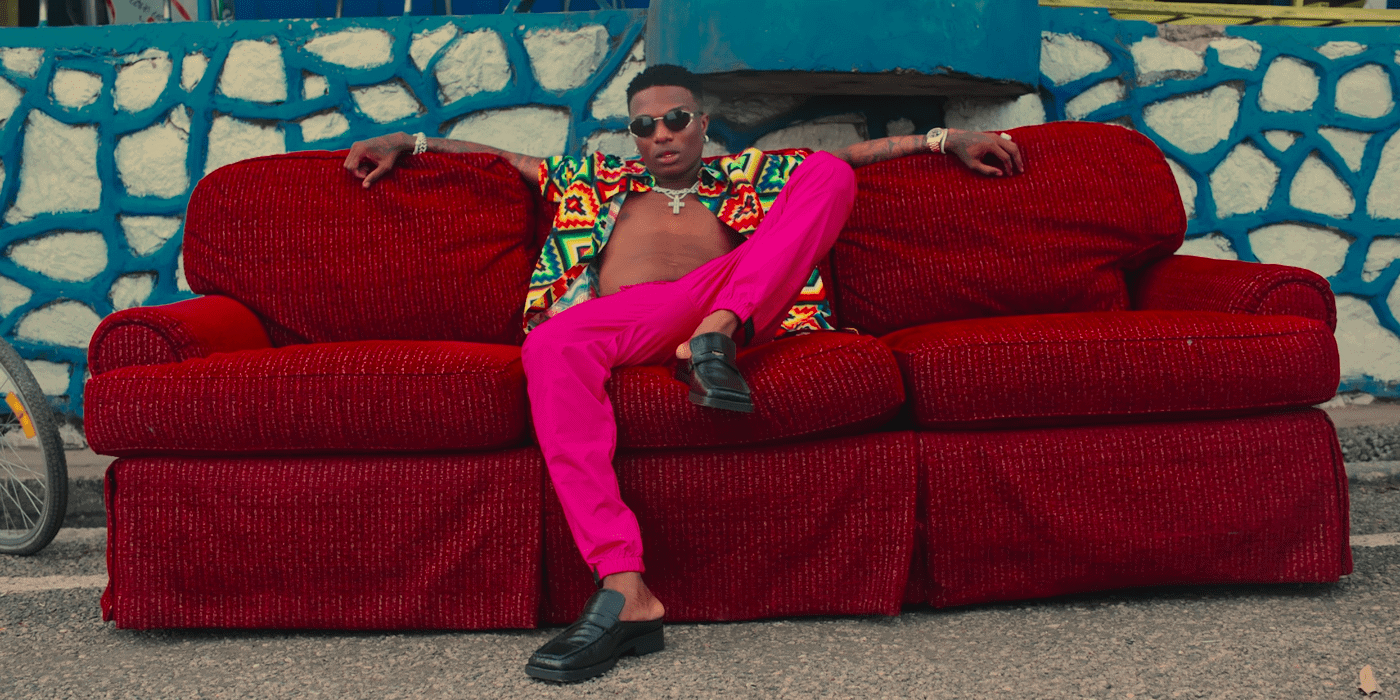 'Made in Lagos' is the gift that won't stop giving
"Essence" remix today, #MIL2.0 tomorrow!
Last October, Wizkid finally released his long-awaited 'Made in Lagos', a 14-track album that showcased the artists' evolved tastes and attitudes. Bringing light to our lives following the #EndSARS protests of last year, 'Made in Lagos' was a captivating project that continues to pique our interests – in the music, the visuals and all the accompanying assets Wizkid has rolled out.
After a YouTube exclusive, 'Day in the Live of Wizkid' and a special edition NATIVE print magazine, rounding out the year, Wizkid has maintained audience interest in his magnum opus 'Made In Lagos' throughout this year. Kicking off 2021 with a suave – but forgettable – "Ginger" music video, at the top of Q2, Wizkid fitted the album's commercial standout track, "Essence" with a tropical and intimate music video.
Featuring Tems, who leads the track with her formidable, native unmistakable vocals, "Essence" has become this year's hottest crossover success. Sitting comfortably within the top 20 of TurnTable's Top 50 charts, as the year races on, so too has the success of "Essence", rising through the Billboard Hot 100 charts. Debuting at 82, "Essence" – Tems' first appearance and Wizkid's first song of his own ("One Dance" and "Brown Skin Girl" are his other entries) – has risen to a peak position of 54 in this week's chart. Inspiring national pride and multiple Twitter threads throughout these months, "Essence" is a song that has captured the hearts of many, including Justin Bieber.
Calling it the "song of the summer," as he thanked Wizkid and Tems for giving him room in the remix, JB's inclusion on Essence 2.0 is indicative of both the reach and merit of the track. With a high-profile feature from one of the highest grossing artists right now, "Essence" is about to move into even bigger waters. Some have predicted its entry into the Hot 100 top ten, others are vying for a number one single, hoping the Bieber effect takes "Essence" the way of "Despacito".
As Wizkid prepares to release the deluxe edition to 'Made In Lagos', the increased exposure to wider markets that this Bieber feature will bring, is an invaluable asset.
When he promised us new music soon, at the top of this year, we all laughed. The journey to made in Lagos was long and full of false starts. It's all been worth it though; 'Made in Lagos' has been a fruitful project. Wizkid has given us a deluge of content, and he doesn't seem to be slowing down with it any time soon. Hopefully 'Made in Lagos (Deluxe)" will include other exciting features, and also previously unreleased tracks. Thankfully, the drop is scheduled for August 27, and Wizkid seems to be past his trolling releases stage, so we're confident won't have to wait long for the album if the year's part two.
Featured image credits/Instagram
---