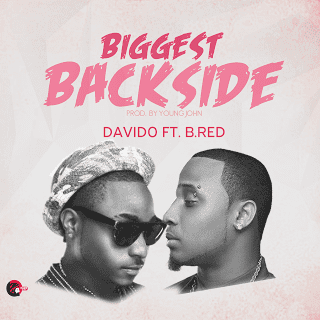 Davido teams up with Young John on Biggest Backside
Davido and B-red + Young John = Afrobeat magic
Is there ever not a good time for New Davido? Well Davido doesn't think so, and that's why six months after the release of his sophomore album, a new manager and the announcement that he's done with the international push, he has released his first single of 2017, with old label mate and long time collaborator B-Red called Biggest Backside. YBNL producing prodigy Young John takes the production and mixing reins on this classic afrobeat heavy song.
Davido delivers a standard offering and B-Red delivers what could easily be one of his best verses after going underground for a while, but the song is ultimately Young John's as he offers interesting drops and realistic trumpet solos. Biggest Backside will obviously go on to become a club banger, but releasing this before his rumored collaboration with American trap group Migos says a lot.
CULTURE OUT EVERYWHERE !! MY BROTHERS GOT THE NUMBER ALBUM IN THE WORLD!!THAT OBO X @migos OUT SOON! 💪🏿 @quavohuncho @offsetyrn @yrntakeoff pic.twitter.com/6SoIqRxiKZ

— Davido (@iam_Davido) February 5, 2017
Does this mean Davido is done experimenting with new sounds? Or is he trying to consolidate his core audience before he starts offering the more adventurous songs of the post Son Of Mercy era? We'll just have to wait and see.
Listen to Biggest Backside here.