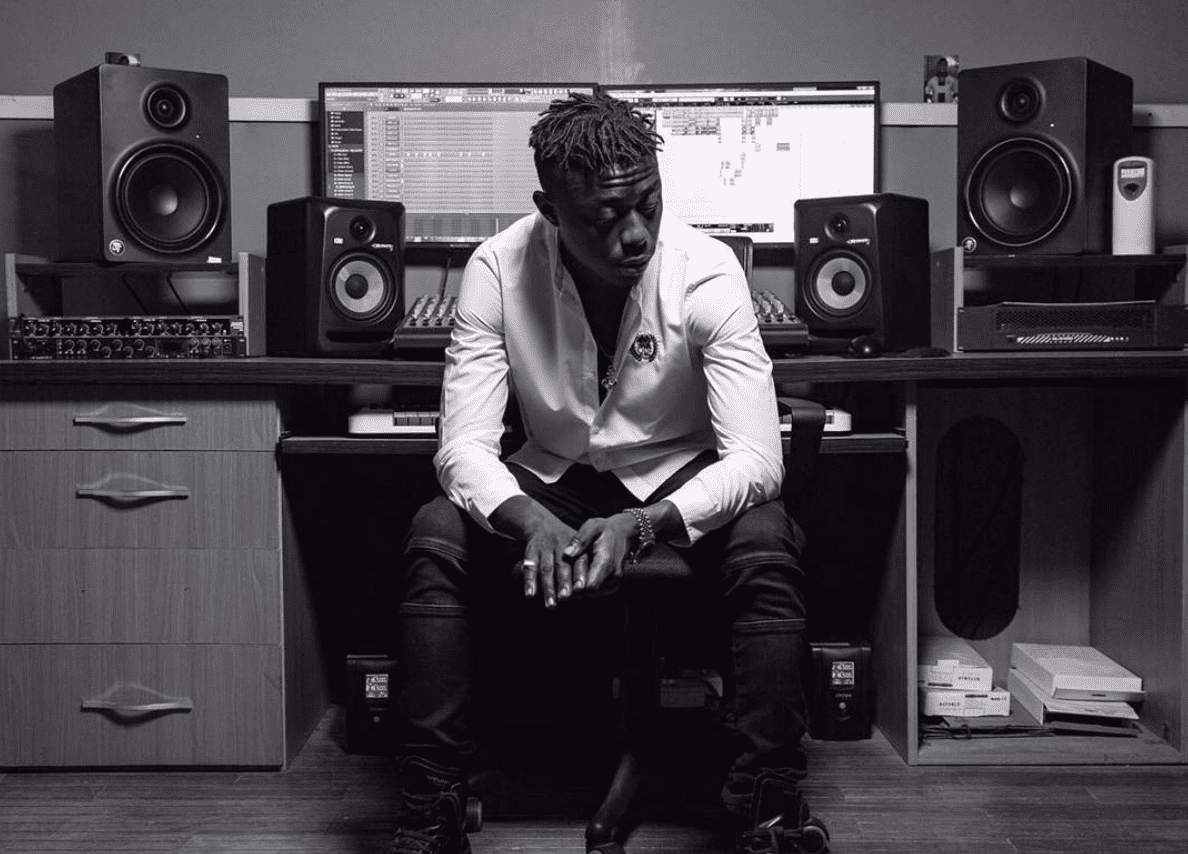 KillBeatz Tops British Official Music Charts for production on "Bibia be be ye"
Off Ed Sheeran's "Divide" Album
Joseph Addison known under the moniker of "Killbeatz", is easily one of the best and the most sought after producers in the African music industry. For those who do not know him, some throw back hits Killbeatz has produced and you should be familiar with include some of R2bees hit singles: "Slow Down" featuring Wizkid and "Kiss Your Hand" featuring Wande Coal. Killbeatz has also done production for Fuse ODG on "Antenna" and Sakordie on "Rap Attack". The Ghanian producer has done justice to most of the work his done, most of them go on to become hits for each of the artists -an apparent reason calling him "Kill"beatz . It's now 2017, he has a horde of production works under his music catalog, including international ones too. For Ed Sheeran's 2017 album, Divide, he and Fuse ODG are both credited as song writer and producer respectively for their work on "Bibia Be Be Ye".
For the record, "Bibia Be Be Ye" has gone to sell over 1.9 million copies world wide. The British Official Music Charts Company has just awarded Killbeatz for charting Number 1 in the UK. Essentially, see this as as an equivalent to the famed Billboards charts awards.
Killbeatz he has bagged several awards to his name prior to this: Producer of the Year at the Ghana Music Awards 2017 for Adina's "Too Late" and Best Producer at The Ghana Music Awards 2013/2014.
Here is a picture of Killbeatz holding the certificate and plaque of the award. Meanwhile, beneath his Instagram post, you can also check out the official music video of Ed Sheeran's "Bibia be be ye", shot in Ghana.
https://www.instagram.com/p/BYdUxitgOcU/
Featured Image Credit: Instagram/@Killbeatz
---
Fisayo is a journalist who thinks writing is hard and reading too. But her journey somewhere reveals, words are like pawns on chessboard when writing. She wants to see, create and share with the world, experience & communicate these experiences. Tweet at her @fisvyo
---