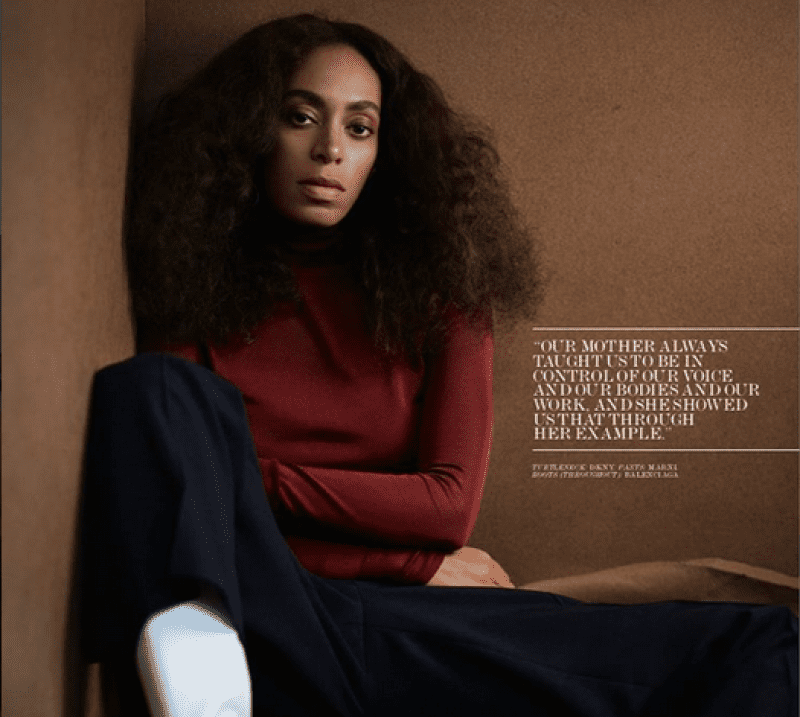 Solange's Seat At The Table Inspires College Course Syllabus
Cranes in the sky are flying to the classroom
Solange's Seat At The Table has been critically acclaimed as one of the most introspective albums produced by a young black woman that speaks to issues of race and womanhood and now, a university is seeking contributions for a syllabus inspired by the album. The course subtitled "The Truths of Young Women of Color" is curated by a group of professors and students from Wake Forest University, North Carolina and it seeks to explore the themes raised in Solange's album.
A statement on the website reads:
At the beginning this new year, and as we witness the inauguration of a new president we invite young women of color, ages 16-30, to have a seat at the table by helping us collect the texts, music, and visual art that speak to our experiences. If we are to have a democracy in which all of us have a seat at the table, we know that these experiences should be central to the development of America's practices and policies.
The themes outlined on the website fall into five categories: Resisting Racism, Understanding Gender and Sexuality, the Role of Relationships, Nurturing Ourselves, and A Seat at the Lunch Table. Texts, music, and art that embody these themes will form part of the curriculum. Beyonce's Lemonade has also inspired a syllabus as well and Candice Bowie, a key contributor to that syllabus, is also participating.
This isn't the first time contemporary music has inspired university syllabi. Kendrick Lamar's Good Kid, m.A.A.d. City inspired a composition class at Georgia Regents University in 2014, and Kanye has been invited to teach as well. We're looking to see how this plays out and possibly watch a lecture or two online if available.
Watch Solange's Cranes In The Sky: