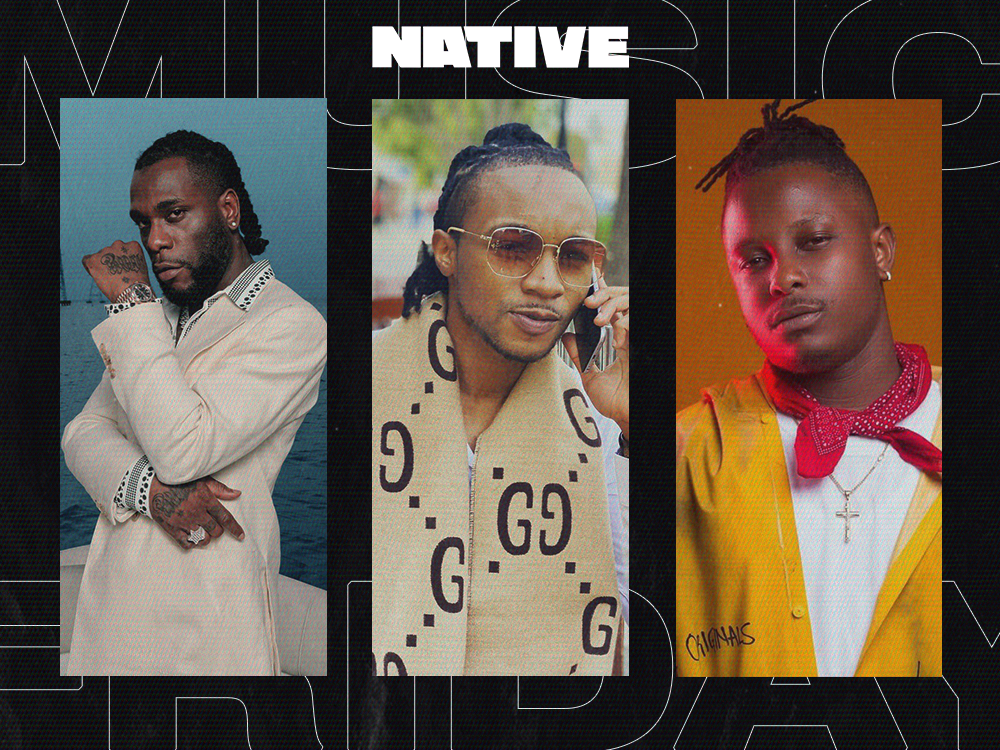 New Music Friday: New Projects From Burna Boy, Kelvyn Boy, Ayo Jay & More
A decent slate of releases
It's another Friday and time for a roundup of music projects from African acts to check out. Throughout the week, music has poured in from all over the continent and sometimes it can slip through the cracks, unheard. This column serves to bring those projects to your ears as you prepare for the end of work and look forward to the weekend. It's a packed week for new releases. From Burna Boy to Kelvyn Boy, settle in for an experience as we travel the African continent for the latest music projects.
BURNA BOY – 'I TOLD THEM'
After months of bated expectations, Burna Boy's new album is here. As the title suggests, 'I TOLD THEM' is an assertive collection which links Burna Boy's travails at home to the global vision he's continually sharpened with his music. The features are colourful but purposeful, from the likes of legendary Wu Tang clan members RZA and GZA to the swashbuckling Seyi Vibez, and even rappers like J. Cole and Dave makes appearances.
TITI BAKORTA – 'MOLENDE' 
Bakorta's take on Congolese pop and folk sounds is emboldened by his rich personal history, which includes performing with musicians who saved him from a boat accident. Since then he's played in bands which regularly explored the continent while matching their intriguing rhythms with sounds from outer places, thus giving Titi Bakorta's artistry a hard-wrought excellence. This is especially audible in the complex movements of 'Molende', an album whose many instruments does not diminish its cohesiveness as much as it portrays a multi-faceted aspect of Bakorta's colourful world.
AYO JAY – 'TOMMY'
For about a decade, Ayo Jay has come to occupy a unique position in afropop. He's one of the genre's artists stateside where he's based, with records like "Your Number" and "Gimme Kiss" becoming ubiquitous hits. Since the 'Lazy Genius' project released five years ago, the talented dulcet-voiced artist hasn't put out another project, until now. 'Tommy' extends Jay's bright-hued style which is amplified by guest showings from American rapper Fabolous, US-based producer Wavos, and a rare verse from the Nigerian rap savant Mojeed. 
KELVIN BOY – 'FOR THE CULTURE'
Since making his debut in 2015, Kelvyn Boy's colourful interpretation of Highlife and afropop has earned him a loyal following. He's met that love with a palpable ease for creating music, which has given him three projects so far. On 'For The Culture,' the latest of those, his sonic vision expands to incorporate the sensibilities of features like Tekno, King Promise, Babyboy AV and Stefflon Don. The core element is however the earthy grace of Ghanaian Highlife, which contributes to the live-centric feel across its seven songs.
VEANA NEGASI – 'NO APOLOGIES'
From firebrand Wendy Shay and songbird Gyakie, to veteran soul siren Ria Boss and folk-pop upstart Baaba J, women in Ghanaian music are broadening the scape of the scene in tangible ways. Veana Negasi is looking to be the latest inclusion in that growing list, having officially debuted last year with "Get Down." After the February-release of her second single, "Hol' Me," she's dropped her debut EP, 'No Apologies', a no-feature 6-track project that serves as a worthwhile introduction as a showy singer and near-full formed songwriter.
KOREDE BELLO – 'BEAUTY & BLISS'
No one could forget the electric entry of Korede Bello. Sporting an afro and a guitar, and a mellow vocal tone, the artist would come to embody more than teenage freshness. His releases in recent years have been sparse, understandably due to his return to academic life, but he's finally followed up on 2020's stellar 'Table For Two' with a new project. 'Beauty & Bliss' is exactly that; a sterling collection of bluesy records which showcases Korede's pristine qualities as a singer-songwriter. With the lone feature coming in Mr. Eazi, the eight track project is intimate and realised, portending a promising comeback for the artist.
---