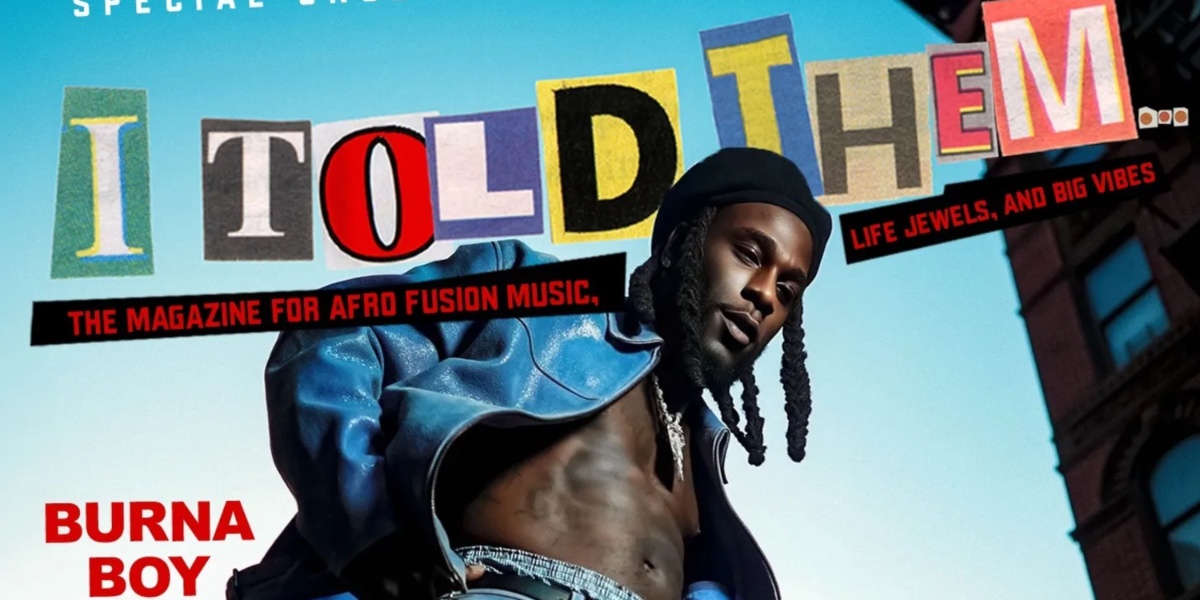 Burna Boy Debuts 'I Told Them' Magazine Alongside Album Release
'I Told Them' Mag available today at Shreeji News
Burna Boy is sitting on top of the world–figuratively and in real-time. Since his 2022 album 'Love, Damini,' so much has changed for the Grammy-award winning artist who has spent the last eleven months making good on everything he's set out to achieve. There are no glass ceilings when it comes to Damini Ogulu and his latest album 'I Told Them' is further proof of his near-peerless and prolific run.
The 15-tracker cements his position as a global star with a bevvy of influences which he draws from the various corners of the globe he's frequented, including unmissable samples from Western R&B and Hip-Hop including Jeremih's "Birthday Sex" and Brandy's "He Wasn't Man Enough." This all comes full circle on 'I Told Them,' with rich textures that are seamlessly integrated with a collage of contemporary sonics that expand on the self-dubbed Afro-Fusion genre.
View this post on Instagram
Arriving today, in tandem with the release of his latest album 'I Told Them' is an accompanying print magazine of the same name, which expands on the music in the album and brings it into sharp focus. The recently released magazine which is on sale globally and at the Shreeji News and Magazines head store in London, is released in collaboration with this very publication as we host Burna Boy for an exclusive launch and signing.
The special edition magazine contains exclusive conversations with collaborators on the project, particularly American rapper and leader of the Wu-Tang Clan RZA, behind the scenes images of Burna during the album's creation process across different studios around the world and never seen before lyric breakdowns of the album's standout tracks. The new magazine also spotlights some of unique African creatives in their respective fields including mixed media artist, Dennis Osadebe, self-taught photographer, Stephen Tayo and homegrown brands, WAF and THIS IS US.
In true Burna Boy fashion, the print magazine is yet another avenue for fans and audiences to understand his meticulous approach to his craft. Typically, in music, artists are prone to rely heavily on music videos, social media and the visual aspect to build upon the world around their projects. Burna Boy sets a new standard by delivering a timeless print publication that fans and loyal audiences can purchase, own, resell, share and collect for years to come.
Copies of the magazine will be available for sale throughout the day, and the Monday programme includes a Meet & Greet with Burna Boy, where fans can grab a signed copy of "I Told Them".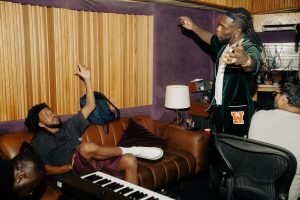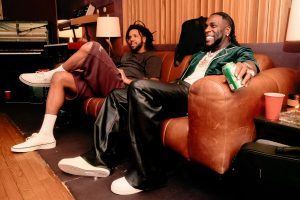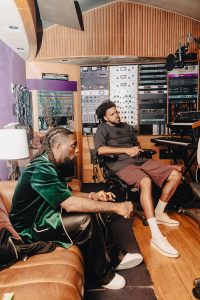 [Featured Image Credits/The NATIVE]