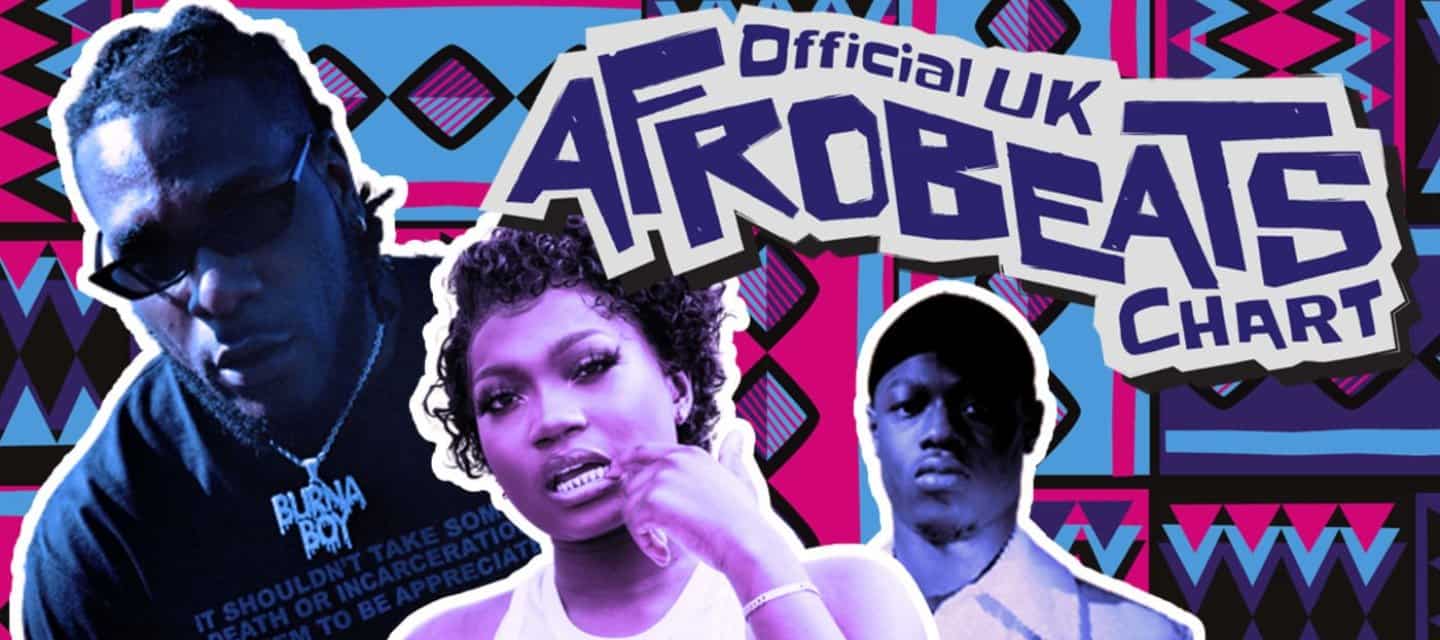 We need to talk about afrobeats
a need to reevaluate stringent genres
Popular music from Africa is omnivorous by nature, drawing influences from pop, rap, r&b and regional styles like Azonto, highlife, GQOM etc. This absorbing template has been alive since the '70s – and likely before – when Fela invented his Afrobeat sound by blending highlife and Jazz compositions for his politically charged songs. The same format was employed by artists such as D'Banj and 2Face, whose exposure to hip-hop and r&b led to an infusion of those sounds within their distinctly Nigerian sonic predilections.
As the consumption of music became increasingly globalised and diaspora communities were able to more readily access music that would connect them back home, these champions of pop music from West Africa became increasingly more invested in UK communities, as their music became the coveted soundtrack to diaspora communities looking to celebrate their roots. This was the birth of "Afrobeats", a term coined by London DJ, Abrantee who noticed the demand for Nigerian and Ghanaian songs in the UK, taking inspiration for the genre name from Fela's Afrobeat style, with which the world was already familiar.
"I thought; you know what, let's put it all back together as one thing again and call it Afrobeats as an umbrella term", he explained in a Guardian interview from 2012. Though Abrantee went on to admit that Africa is too big for him to keep up with all the sounds and that the tag was specifically for the West African sound of Ghana and Nigeria, regardless of what the music actually sounded like, Afrobeats became the catch-all tag for African music in the UK.
This malpractice still exists today. In his recent feature in Wonderland magazine, Ladipoe was initially described as an "Afrobeats rapper", an erroneous label which has already been corrected to state simply he is Nigerian. Still, the hyperlink attached to the rapper's nationality takes us to a page about Afrobeats, Wonderland's pick of the "10 most addictive routines to learn during this lockdown", thereby re-iterating their initial statement that suggested African artists make Afrobeats.
The ubiquity of the genre tag doesn't end when it comes to describing music from the continent, and even UK artists of African descent are prey to this false classification of their music being Afrobeats too. For some UK artists, one could agree that it's a fair definition, however, for most, Afrobeats is simply an influence. As the sound continued to dominate club raves in the UK, Afrobeats stopped being exclusive to African indigenous, and UK rappers such as J Hus soon started to explore Afrobeats melodies in their music. Though J Hus made no secret of taking inspiration from Burna Boy's Afro-fusion style, the UK scene at large still insists on Afrobeats being the legitimate title for the genre of music he creates, fostering a sense of discord in what was an already contested genre.
J Hus isnt an Afrobeats artist. https://t.co/fmzjvU8W6j

— DJ Semtex (@DJSemtex) July 21, 2020
Engulfing J Hus and Ladipoe into the genre of Afrobeats doesn't look much different from insisting that Lil Nas X makes rap music. "Old Town Road" is a country record and J Hus' "Must Be", which sits at the top of the Official UK Afrobeats Chart, is similarly not an Afrobeats song.
Like the 'Urban' category that Tyler, The Creator chastised as he held up his Grammy, Afrobeats has morphed into a synonym for 'African', a dangerous definition that conflates diverse sounds around the continent with her diaspora communities. As J Hus, Rema, Burna Boy and Afro B rub shoulders on the UK Afrobeats chart – a compilation of the top 20 Afrobeats songs of the past 12 months, based on data from stream services in the UK – the question 'what is Afrobeats?' never seemed more pertinent. If we are looking to create a structured system to assess the growth and success of the genre, we must first take steps to properly consolidate what the genre actually is. As evidenced by the backlash from fans in Nigeria and music critics dotted around the world who couldn't help but notice that the African artists on the list were at the bottom, there is a grave risk with creating a chart for a genre that is yet to be refined. The chart isn't the tool by which we consolidate the already contentious genre of Afrobeats; before we look to rank Afrobeats, we actually need to talk about Afrobeats.
Following that, we need to talk about the genre-boxing that necessitates the existence of such a chart in the first place. UK Drill hasn't had a chart yet; the decades-old genre, Grime has never been dedicated to its own ranked list. There was Channel U and now other TV and radio stations dedicated to playing these genres, as there are with Afrobeats. With these platforms alone, the music thrives, the people still know what's hot and artists still know who they've got to conquer to reach the top of the Drill or the Grime or Afrobeats totem pole (even though they always strive for more). Artists' ambitions aren't boxed in by genres and this is reflected in the music they make. Since globalisation has exposed musicians from all over the world to a broader range of sounds, which encourages them to widen their scope of music-making, it's time we do away with the archaic constriction of genres, rather than double down on a widely criticised term, which has no universal acceptance.
Challenging J Hus' label as an Afrobeats artist, Jae 5, who agrees with DJ Semtex that "J Hus isn't an Afrobeats artist", describes how his frequent collaborator defies the borders of any one genre saying, "he is [sic] not a Hip-Hop artist, Grime artist, R&B etc. Two genres he's most influenced by are hip hop and afro beats. He is either both or neither." Jae 5 himself is a genre-bender. Inspired exclusively by Juls' beat on "Skin Tight", Jae 5 reveals that he considers his "Did You See" beat as "100%" Aforbeats, whilst "Friendly" is "more techy".
If Jae 5 himself can't attach an exclusive label to "Friendly", how do we hope to rank songs that we had no hand in creating? Some listeners find it ridiculous that "Did You See" would be termed Afrobeats, and though Jae 5 himself insists that the beat is, what elements of a track go towards defining the genre and in which proportion? Who gets to decide which song belongs to the Afrobeats genre enough to earn a spot on the chart? Do the producers and artists have to submit a genre? Do the algorithms sort through the raw audio models (one of Spotify's Discover Weekly algorithms) to determine what sounds like what enough to be considered Afrobeats? If that's the case, which song is the benchmark?
This Official UK Afrobeats Chart clearly aims to be a joyful celebration of African culture, and with dark clouds of uncertainty and heated debate shrouding it, beyond reiterating to listeners which of these songs from Africa or of African descent are popping, Tobi Oke, Writer/Editor at Apple Music, believes the chart is likely not to make any sort of remarkable dent in the industry:
"I think it'll help with categorising the music for record labels, radio and A&R processes, but away from that, it won't have much of an impact on the scene or music in my opinion."
He goes on to say, however that
"There are several genre charts released each week without much knowledge or fanfare and many of them have artists on them not precisely within those boundaries so shouldn't be stressed over too much. If everyone remains aware and respectful of where the influence is held and actually originates then it shouldn't affect anything. If it's used a cue to claim the king of afrobeats – or anything like that – then we'll certainly have issues."
This is hilarious because the actual Afrobeats artists are at the bottom https://t.co/edDZa03qC1

— King Kaz.🌹 (@Unkle_K) July 21, 2020
Over in Nigeria however, one of the country's from which the Afrobeats sound originated, it does seem to matter that UK artists who are making divergent music simply inspired by our sounds are leading the charts, with our West African pop stars like Burna Boy, Davido, Wizkid, Mr Eazi, Rema, Naira Marley and Tekno trailing behind. This conversation resembles the debate surrounding Lil Nas X's "Old Town Road" being denied its rightful place on the country charts, or Ari Lennox's and fans querying why Lizzo's seemingly pop album, Cuz I Love You took home the Album/Mixtape of the Year at the 2019 Soul Train Awards. These repetitive objections poke infinite holes in the complicated practice of genre-boxing, making it crystal clear that our present way of doing things is outdated for the world we live in now. Unfortunately, these issues of who does and doesn't belong will persist if we keep boxing in artists and their music through awards and charts.
It's time to let go – of genres, of charts and awards maybe, but first, of "Afrobeats".
Featured image credits/Official 
---
Words by: Debola Abimbolu & Adewojumi Aderemi
---