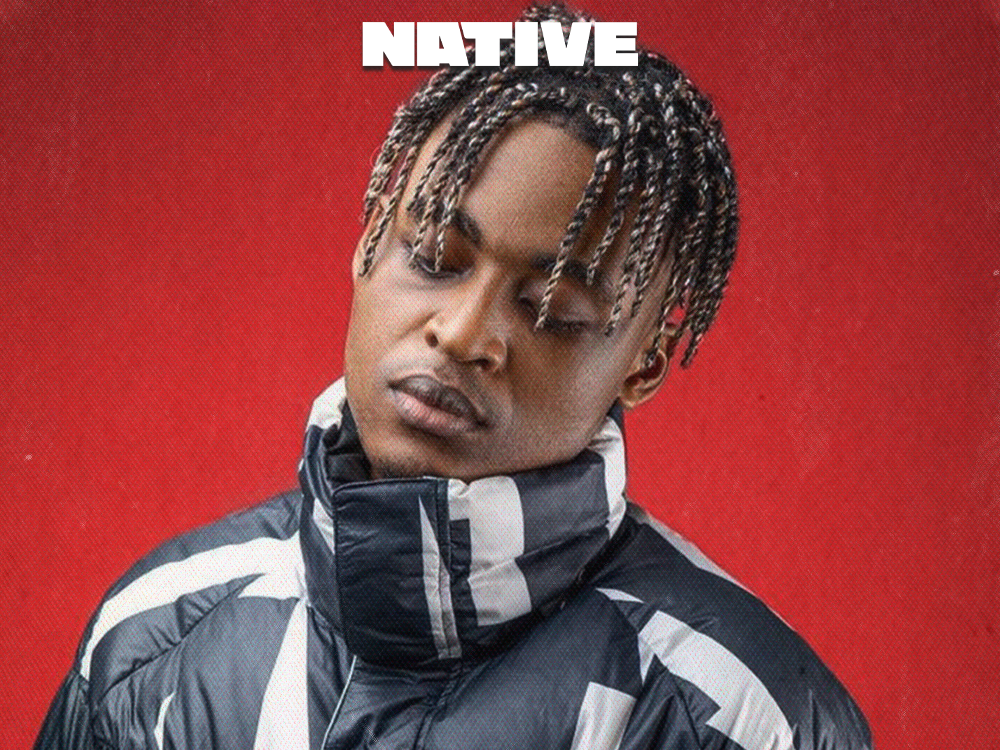 Track-By-Track: Cheque Breaks Down His New EP, 'Chequemate'
"the right move that completes Cheque right now"
Versatility has been the watchword for Cheque. Whether he's rapping or singing, the rising Nigerian act continues to exhibit his range. It's this seamlessness—dropping smooth bars on "Zoom" and "History" with Fireboy DML or brandishing Afropop melodies on "Dangerous" with Ayra Starr—that stands him in good stead. Joining versatility, for Cheque, is also consistency. After signing to Phyno's Penthauze in 2019, Cheque has backed up his efforts with the EP 'Razor' (2020) and debut album 'Bravo' (2021). 
Cheque's latest EP 'Chequemate' is a game-changer for the artist. After suffering a severe case of acne that lessened his confidence, Cheque has overcome that period and is pumped to express himself at the loudest volume. "My character was so different offline and online," he says. "You'll meet me in real life and you would not know it's still the same person, so I didn't like that and I've been fighting the battle inside me to just get myself to be comfortable when the camera comes [near me], to be normal." Cheque, who is an avid lover of chess, also reveals that the EP's title signifies how he feels at the moment: a victor.
In this track-by-track breakdown with the NATIVE, Cheque sheds light on the stories behind the songs on 'Chequemate' and the meaning they hold for him. "[This is] the right move that completes Cheque right now," he says. Through his eyes, we are accorded fresher perspectives on the seven-track EP.
View this post on Instagram
"SHINE"
One thing I realised is that most Nigerian youths have a similar story. We all have a similar story. Everybody is saying the country is hard. When I made the song, I was trying to reflect the [conditions] of the Nigerian youth through the song. [The song] is just a reflection of where most of us are in Nigeria and how we are struggling every single day to be triumphant, to make it, to prevail.
"HUSTLER" FT FIREBOY DML
After we made "History," I was like, "This time, I want Fireboy to start a song," because I started the other song [and] did a lot of stuff so I wanted him to start the song. He was playing me a couple of songs but I wanted something in tune with hustling. I wanted the project to be more of a come-up project to uplift people. That's what I was looking for.  The only thing that made me go crazy for this song was that I'd be jealous if it was not [my song.] And I have a dance for the song now. I can really picture the dance doing a lot of damage very soon. So I feel like it is a family-oriented dance. Stuff like that just made me stick to the song.
"WAY TOO YOUNG"
[The song] is about flexing. When I made that song, I was in America and I was feeling good and I was like, "I'm way too young/Bad boy, you know I'm too sexy." It's more like a flex song about self-love. It's also like a summer party, having fun kind of song. 
"LPD"
It's the kind of song you are flexing your life, you're driving your car, you're buying designers in stores. "Because it's Louis, Prada and Dior." That's what LPD means. [It's just] a song about living the life.
"SUNFLAWA" FT. CRAYON
I like Crayon's music. It's soothing to me – chilly and a little bit playful. He just flexes; it's not too hard, it's not too stressful. And I was like, "I want to feature somebody on this project that I have not featured before." Who is gonna be a little bit playful, a love song preferably. And I messaged Crayon. We've met before but we've never made music. So I just said, "Yo, my brother, I have this beat. Whatever you do on the beat, if I feel it, we are gonna use it." I sent him the beat. Not too long after, he sent me back the song and I loved it. I've not released a lot of love songs so it just felt like this was right and I put that on the project.
"GOD BLESS ME"
This is one of the songs that makes me feel like one day, I'm just gonna be one of the hottest guys in the world. The line explains [better]: "God has blessed me/I can hardly complain." That's the theme of the song. I put it at the end of the song to make you feel like I've been hustling and finally God blessed me. And it's a Trap song and it's not something Nigerians have been used to in the commercial scene. I've never released stuff like that before. So I had to put it there because God [has]blessed me.
Featured image credits/NATIVE