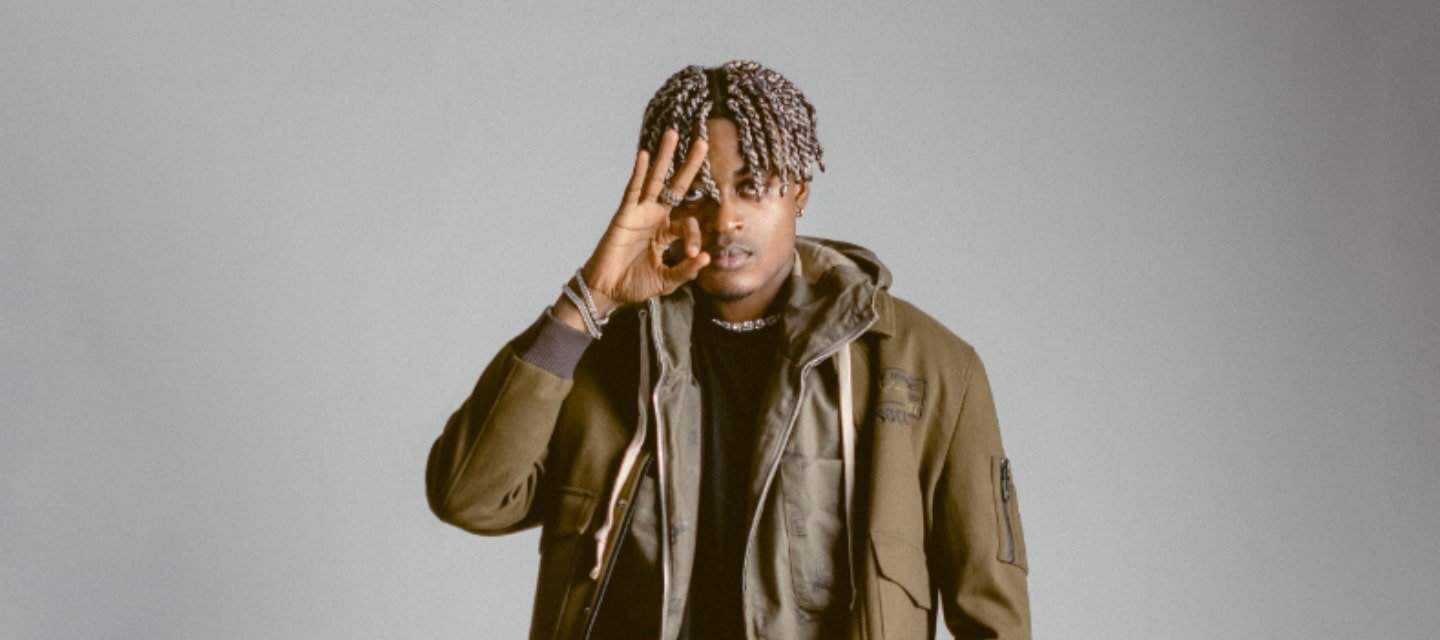 NATIVE Exclusive: Superboy Cheque Is On A Winning Streak
a new arch in his career
Paying attention to Superboy Cheques' music reveals his narrative journey fully formed in introspection. One moment he's singing about protecting his energy on the tune "Zoom", another moment he's taking back his power on the tune "History". But at 26 years, the Nigerian Afro-fusion star is uninterruptedly earning a reputation within the expanding and thriving West African music scene.
Signed to Phynos' Penthauze Music in 2019, Cheque christened his approach as 'sing-rapping'. His unique ability to harmoniously combine multiple genres at once while carefully tackling various themes and promoting positivity is what distinguishes him from the mean. Without limits, Cheque further showcases this said ability in 2020's 5-track extended play dubbed 'Razor'. The project houses thumping tunes "Loco", and "Zoom", his break-out single. "My music is more like rap too, but there's a lot of singing and melody in it," he tells me about blurring the line between his ability to sing and rap simultaneously. He continues, "I'm mostly in the middle. I'm not really rapping, and not really singing".
Fresh off the success of the aforementioned extended play, and the momentum of subsequent releases, Cheque, born Akanbi Bamidele Brett, is debuting a 13-track album 'Bravo'. It is experimental, euphonious, and ethereal; with a variety of influences. Even the album title is uncanny. "When I made this album, I just knew I was about to embark on a very brave journey in life", he says.
View this post on Instagram
NATIVE: Now, Cheque finds himself gearing to take each day as it comes, and continues to greatly enjoy the success of his album. So, where did the name 'Superboy Cheque' come from?
I got Superboy when I was watching some DC comics. I heard it the first time and I just loved it. But at that time, it was not attached to anything music. Then for Cheque, I got it when I was trying to freestyle at a show. The beat was playing, and I didn't know how and when to enter, so I kept on repeating, "mic check…mic check…check…check!". It just got stuck with me and people just knew me as the mic-check guy. I just got to a point where I decided to merge the two, Superboy and Cheque, and to me it made sense. That was how I got the name.
NATIVE: You were previously known as Kyle B, but now you're Superboy Cheque. Can you tell me about these distinctive personalities?
When I started music, my friend named me Kyle B. At that time, I wasn't taking music seriously. I was just watching my friends do it, and then I asked if I could try too. It was a rap battle, but it was done via text on the phone. Before I could join them, my friend said I needed to have a username. I told him I didn't have a name, I didn't even know how to choose a name. So he gave me Kyle B. Kyle was from a movie, Kyle XY, and B was my last name. When I came to Lagos, my music was getting a little bit more serious. At that time, Fireboy and I were together. We both decided to rename ourselves on the same day. He was previously DML, then he added the Fireboy, and I was Kyle B before but now Superboy Cheque.
NATIVE: What first got you into music?
Specifically, boredom got me into music. I was bored. I was in the university at that time, and there was an ASUU strike that lasted for over five months. Because I had a lot of free time, I would always go to my friend's house and just chill. Then he started to do this text-rap battle on his phone. I was intrigued and fascinated because I was always a book guy. I was always reading my books, so I really didn't know anything about music. But the moment I tasted this new excitement of the text-rap, I just wanted to go on with it. Then I asked my friend what was next, and he told me to go into the studio and just start singing. The whole thing became so much fun for me, and I couldn't just stop.
NATIVE: How has growing up in Ondo inspired you?
I came to Lagos in 2017, so I've lived most of my life in Ondo, and all I can say is growing up there really inspired me. Ondo is definitely not like Lagos. On some days in Ondo, I'll just wake up, play games at this PS2 game centre, gamble, and do all those things. It was pretty much like living in the ghetto. That is why most of my music is really talking about coming out from a place where people would always look down on you, and still making a name for yourself. Growing up in Ondo has made me sing about my struggles.
NATIVE: Your latest project is dubbed 'Bravo'. What does this title reveal?
I titled the album 'Bravo' because of the balls that I think I have when it comes to pursuing a type of trap music in Nigeria. No matter how much I really do make all genres of music, everybody already sees me as a trap guy. I just realized nobody was trying to do it, especially on a large scale. I've taken it upon myself to climb this mountain that nobody else wants to climb. I want to occupy a space nobody else has occupied. That was why I chose that title because I appreciate myself for not giving up on the genre of music that I really fancy.
NATIVE: Let's talk about the project's opener "Rockstar". On it, you spoke up about overcoming a lot of things to get to this point in your career. Can you share some of the experiences you've had to overcome?
"Rockstar" is a Nigerian story. It's every Nigerian man's story, in my head. It has nothing to do with me. I feel like everybody in Nigeria is dealing with something, people are struggling. When you drive through Lagos, you see people hustling every day. "Rockstar" is everybody's struggle because it was projected to have that.
NATIVE: Tell me about your collaborators for this project.
Honestly, I was never really a feature person. I finished this whole album myself, even before the selection process. One month to the album, still I wasn't sure I wanted to feature because all the tracks were completed. There was "History" already. Then I called Fireboy, and he pulled up in the studio and we created something. Then I decided I wanted a female on the Album. I started listening to all the songs, then I got to 'Dangerous', and I was like, "who is the baddest female artist that can embody that dangerous personality?" I just knew in my head that it was Ayra Starr. Then I sent 'No One Else' to my crew, telling them I wanted somebody I could feature. I initially played it to Burna Boy, and he said he loved it. I was really hoping to get him on the tune, but I never initiated it. Then Jackboy called me and told me he was interested in it. I sent him the song, and in under 24hrs, he sent me back the verse. And then Olamide too, I sent the song to him. Making a song with him just seemed cool to me and I enjoyed it.
NATIVE: What was the creative process like putting together this album?
After the 'Razor' EP, I was not sure I'll be putting out an album next. But after "Zoom" was getting the success it was having, then I started thinking I needed a project next. I've never really recorded for a particular project before because I always just recorded randomly. It is just like a day-to-day life for me. When it got to the point where my label thought it was time to put out an album, it was pretty much easy because I already had a lot of songs. The only problem was the selection process; it was a bit tedious because there were a lot of songs. I don't write my songs, so I just go into the studio with my subconscious. My major target when I make music is the melody.
NATIVE: Since you put out your first body of work in 2015, to this point, how has your sound evolved?
In 2015, I was not conscious. I was Kyle B at that time. I didn't really know anything about blowing up. When I released my debut project in 2015, I never really thought I'd get to a point where I'll get attention. I released that project because I just loved doing music. But when I came to Lagos and started to see people getting success from music, I was asking myself how I was going to get people to listen to my music. Then I decided to continue making trap music. Nobody was doing it at that time. Even those that were doing it were not spicing it up, everybody was strictly doing afro-music or uninteresting trap music. This is why I tend to listen to American trap, the Yankee trap. I might be a little bit influenced by the Yankee trap, but the whole thing I say in my music is purely Nigerian. I just got to evolve with time because I realized it was more than just music.
NATIVE: As an artist, you're not only a musician but a role model to a lot of people. Does this ever make you feel pressured?
I feel like the major role model that I am now is to make people know that when they lose who they are, they lose everything. If my mindset is about saying stuff in my music like "Rockstar", and I don't continue to do it, then I've lost myself. I'm really trying to encourage people that no matter what they're doing, they should stick to it, improve it, and be themselves. This doesn't make me feel pressured.
NATIVE: What's next for you?
It's just been a week since I dropped the album, so I'm currently promoting. But I'm hoping to do a lot more collaborations next. Considering the success of this album, I know that another album is definitely not going to be too far.
Featured image credits/Instagram: superboycheque