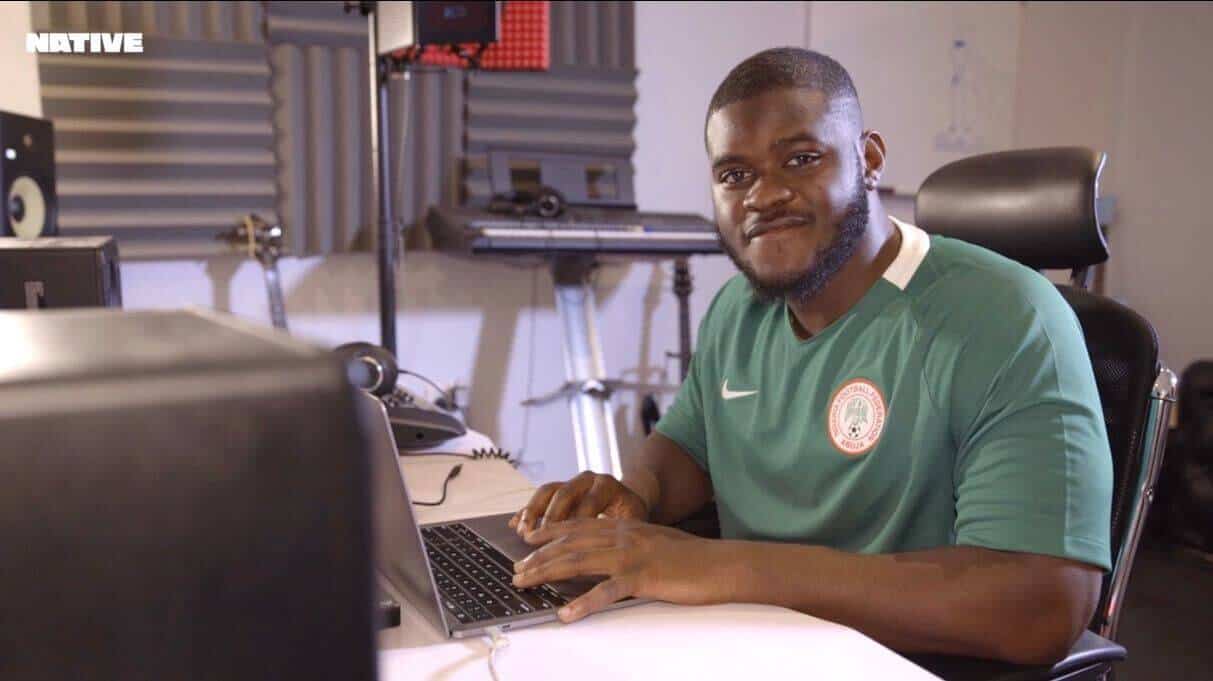 Bruk It Down: Telz talks us through the making of "Wonderful"
NATIVE go into the studio with Funkula
Introducing Bruk It Down, a video series shining a light on the producers and beat-makers behind the scenes, as they break down the intricacies of the songs we listen to every day. In the first edition of our new NATIVE Original, Telz takes us through how he made the vibrant beat to the inescapable 'Twice As Tall' lead single, "Wonderful". 
---
Back in June, Burna Boy released the lead single off his latest Grammy-worthy body of work, "Wonderful". Following the captivating acapella performance that emerges as Burna Boy's narrative chorus, enters a bubbly beat which depicts a bright enchanting expanse, ruled by the magnanimous 'Funkula' – or so the production tag he sprinkles onto the song suggest.
As our fingers got to working to answer the all-important question spinning around as "Wonderful" replayed in our heads – who is Funkula – we found that the man behind Burna Boy's 'Twice As Tall' promotional number also emerged on Prettyboy D-O hard-hitting collaboration with rap legend, Olamide, "Wetin You Smoke", that came out a few days prior, and Patoranking's "Abule" which followed a month later. Along with 'Twice As Tall' came four more beats that would familiarise us with the newest it-producer on the block, "Onyeka", "Naughty By Nature", "Wetin Dey Sup" and "Real Life". But by far the most seminal production in Telz's catalogue remains his work on "Wonderful". 
Speaking with NATIVE, Telz tells us he Burna Boy was looking for a carnival sound to infuse into his album. Though Burna himself is an incredibly versatile artist, singing in different styles, dabbling in and out of different rap flows, the production laid down by Telz is what gives "Wonderful" the fun-sprited soundscape Burna Boy sought after. As the song challenges your speaker or earphones to go higher, Telz's multiple rim-shots and well-engineered shakers highlight the airy synths that bounce between Burna Boy's enthusiastic delivery.
But our words alone won't do justice to how meticulously crafted Telz's production is, this is something you ought to see for yourself.
---
Words: Adewojumi Aderemi, Videography: Omowunmi Ogundipe, Producer: Damilola Animashaun
---