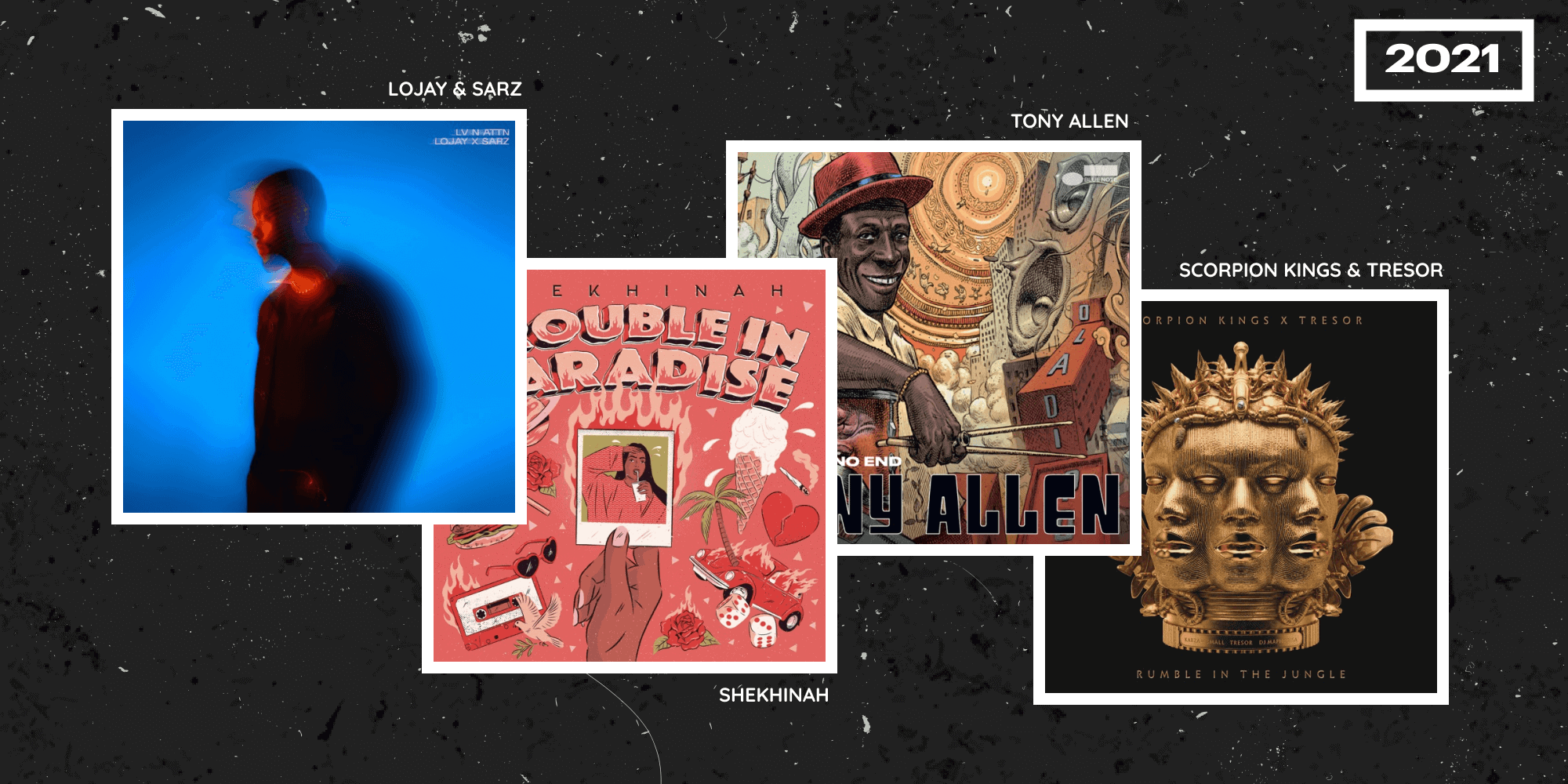 The Best Projects of 2021, So Far
Albums we're loving so far, ranked
With the COVID-19 vaccine in circulation, "fully-vaccinated" captions popping up across regions, the midway mark of this year is one the world has been keenly anticipating since the coronavirus forced us into a global lockdown. Summer is here and this year it's the closest thing to normal we've felt in a while; travel plans are being renewed, club nights have been reloaded and the music that accompanies these ventures is as good as ever.
Last year, we were treated to albums from Africa's most prolific stars, from Burna Boy and Davido to Kazba de Small, Nasty C – even Wizkid finally dropped the long-teased 'Made in Lagos'. Though the second half of last year would seem a hard act to follow, the first half of this year has been an exciting one too, by way of releases. Kazba De Small returned alongside DJ Maphorisa and Tresor; Mavin debuted another self-proclaimed Ayra Starr; Tony Allen, Femi Kuti and Made Kuti made a showing for Afrobeat in the contemporary sphere; and Sarz teamed up with Lojay to do what he does best: empowering artists through his outstanding production prowess.
Nearing 2021's halfway mark now is as good a time as any to reflect on the music we've been blessed with so far this year, and commemorate the works of art that have stood out as top of the class, despite the rife competition these days. With a strong showing for African Hip-Hop, including After Dark by Skillz8Figure – who appeared in our top 20 best albums of the previous year –Blxckie's B4NOW and more, here are The NATIVE's top ten projects released in 2021, so far.
10. After Dark – Skillz 8Figure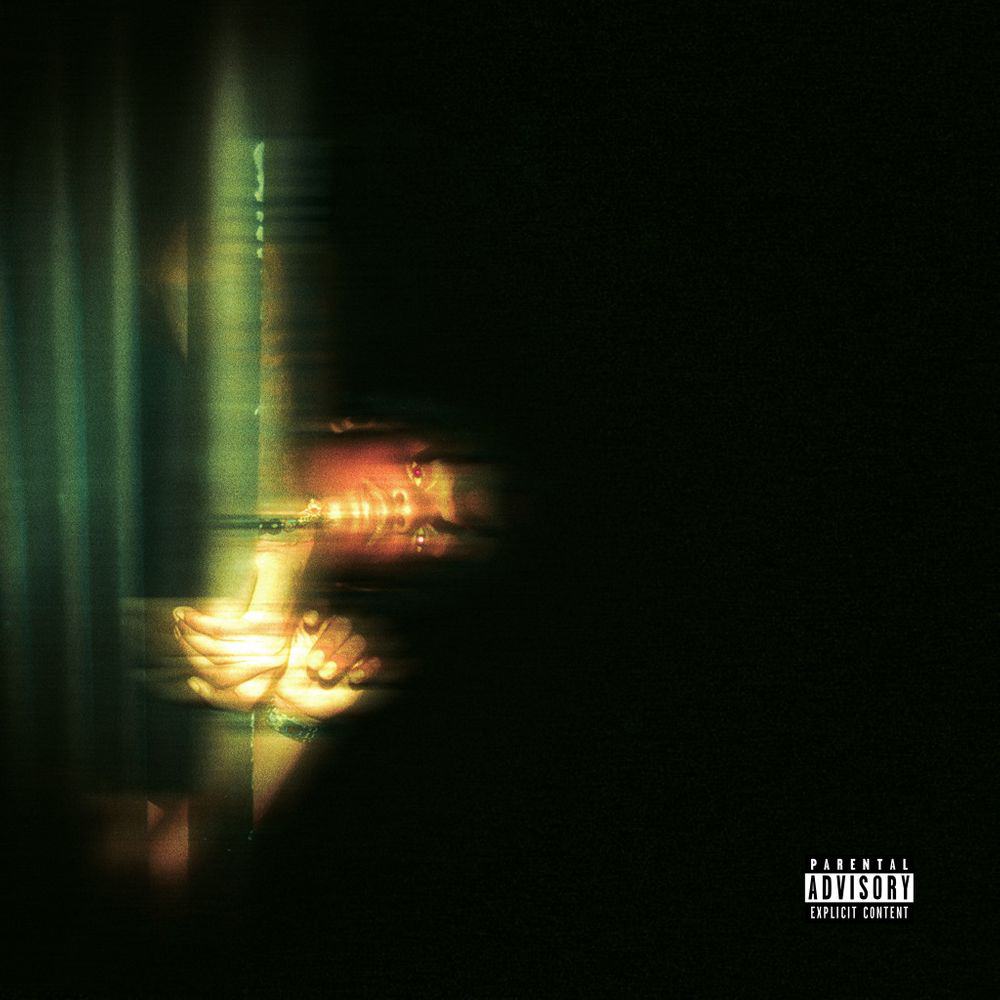 After featuring on our end-of-year lists the previous calendar year for his charming debut 'Gangsta Luv', Skillz 8Figure returns this year with its glittering follow-up 'After Dark', a project that further cements his capabilities as a pop star. Over the 8-track project, the Ghana-via-Sierra Leonean singer curates catchy melodies that play into Afropop conventions and linger on the lips for hours after. While he's able to effortlessly pair his silky vocals with the groovy familiar productions on solo tracks such as "Sempe" and "Julie", Skillz 8Figure never loses any momentum on the project's features, bringing each player from Psycho YP to Oxlade and Twitch 4EVA seamlessly into his romantic and lustful world. As he continues to build his discography and improve his craft, it's clear that Skillz 8Figure has the right ingredients for wider success and is well on the way to the next stage in the evolution of his artistry.
9. Ayra Starr – Ayra Starr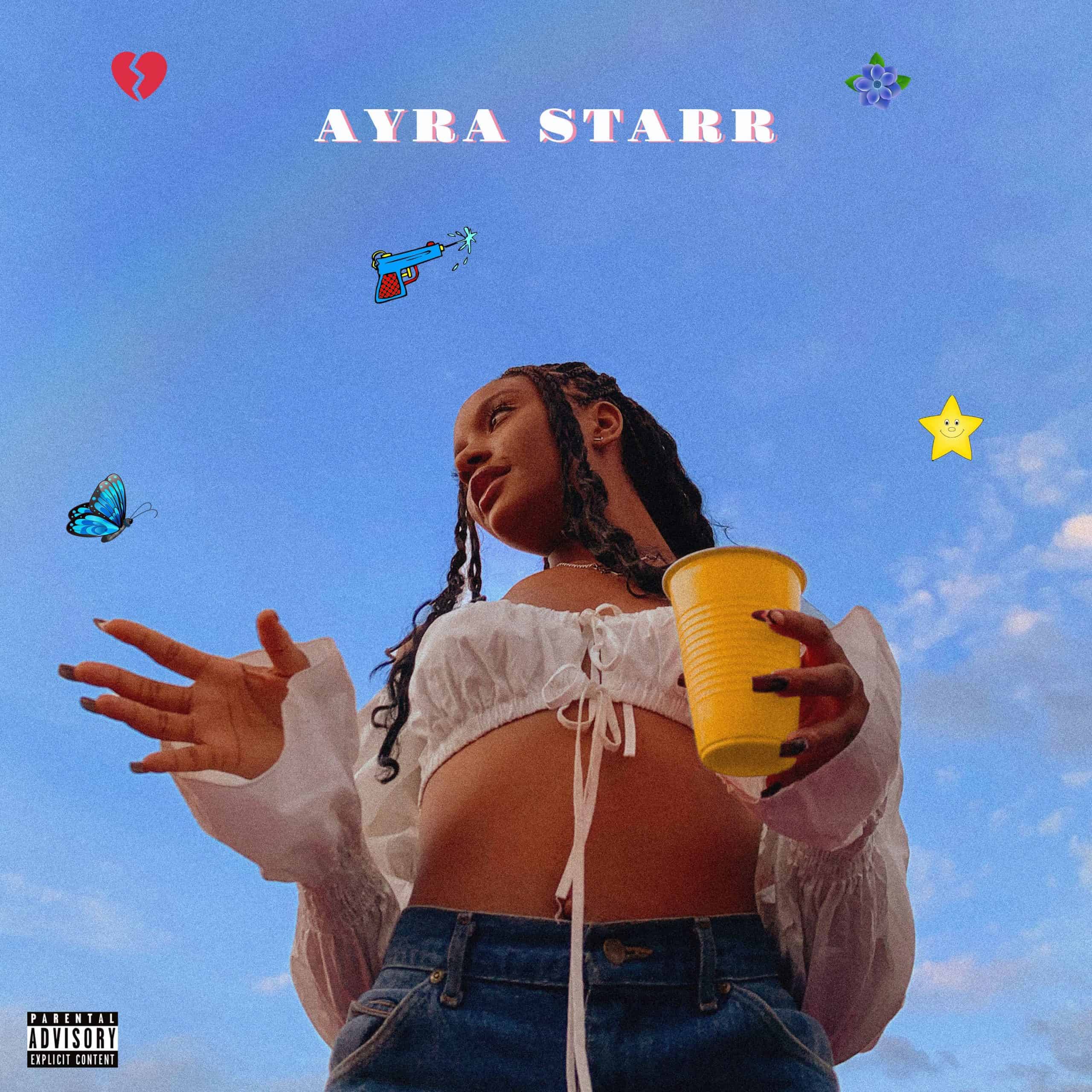 At the start of the year, Mavin unveiled their latest jewel—Ayra Starr, the 18-year-old with a voice of gold. Her introduction to the scene came hot and heavy with the release of her confident self-titled EP, a 5-tracker that finds her singing empathically about life, love, self-discovery, and sexuality all from a Gen Z perspective. Standout tracks "Away" and "Ditr" are filled with fierce reflections of her experience as a young African woman, a sentiment that feels like the driving force of her current creative output. Her videos were vibrant and colourful, her looks cool and modern and her lyrics poignant and relatable, she was the complete pop girl package. While comparisons were once rife between the singer and other young female acts such as Tems, Arya Starr has managed to stay clear of the haters and keep the focus on what's really important—the music. The newcomer continues to carve out her own distinct lane in the game by showcasing her powerful, soulful vocals and her diverse musical influences and connecting with a new generation of listeners through apps such as TikTok. Mavin has got another one in the bag.
8. Yaadman Kingsize – Yung L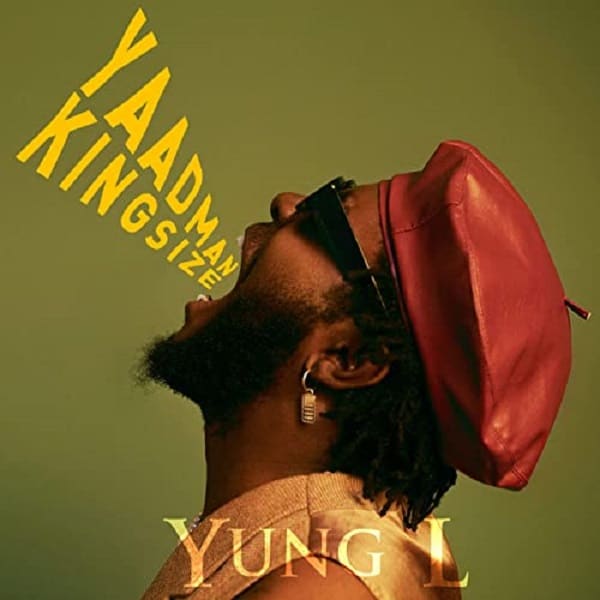 Yaadman Kingsize is the best project of Yung L's career, so far. Before its release in the early days of the year, the Jos-raised singer conferred the same honour on his sophomore LP, and it's impossible to disagree. Lasting just under the half-hour mark, Yaadman Kingsize pulls and wastes no punches, a succinct and captivating depiction of Yung L's multidimensional personality as a hedonistic gentleman, serial peace seeker, and socio-political observer. Representing the ever-tightening bond between Afropop and Caribbean Pop, the sonic palette on the album is tastefully curated, often minimally populated but always brightly textured. Yaadman Kingsize ranges from stomping and seductive Dancehall cuts to Afrobeat-inspired bops, coming together as a strong showcase of Yung L's riveting lyricism and high-grade songwriting abilities.
7. There Is No End – Tony Allen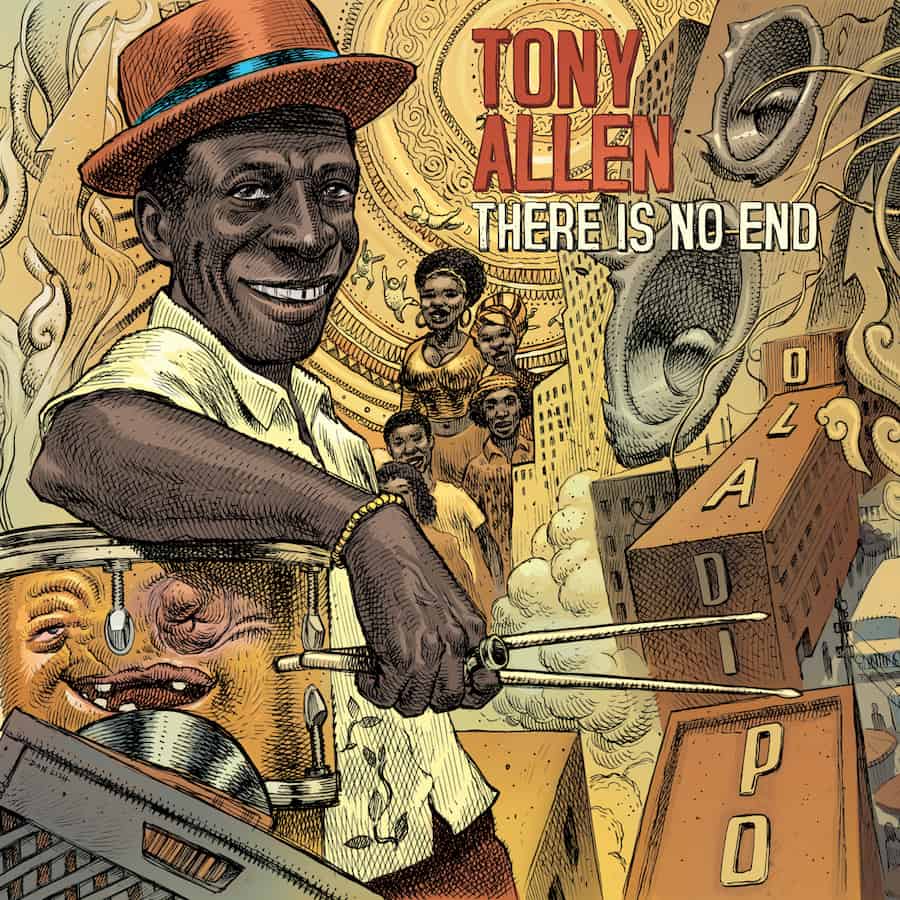 When Toni Allen passed at 79 in April 2020, the entire music world united to mourn the passing of one of the most gifted music minds of the 20th century. Together with Fela Anikulapo-Kuti, Allen pioneered the firebrand amalgam of jazz, funk, and soul music that became afrobeat. While Fela supplied the invective-laden lyricism and conceptual direction for Africa '70, Allen's percussion and innate talent of rhythmicity provided the base for the grooving musicality that the band came to be known for. A month before his passing, the icon had released Rejoice, a long anticipated full-length with famous trumpeter and anti-apartheid activist, Hugh Masakela. On the afrobeat-jazz hybrid album, both musicians united the spirit of both genres as Allen provided polyrhythmic drum loops and Masakela responded on his flugelhorn with splaterrings of delicate yelps and choruses.
If Rejoice was a dedication to the genres that they helped define, There is no End is Allen's manifesto to the future as he collaborates with a number of modern artists and spreads the breadth of afrobeat to accommodate their art. Allen's post-Africa '70 years were characterized by free-spirited collaboration with a roll call of artists from across the globe, but even then, those collaborations often saw the musicians orbit their joint galaxies. On There is no End, the old master creates new conversations with artists like the Zambian-born-Australian hip-hop artist, Sampa The Great ("Stumbling Down") and grime great Skepta in tandem with celebrated poet, Ben Okri ("Cosmosis"). There is an abiding sense of urgency in the calming grooves of "Deer In Headlights", a collaboration with rapper Danny Brown and a grungy warmth in Nate Bone's unhurried verses on "Hurt Your Soul". At the time of his death, Allen had worked on more than 40 albums, perfecting fusions and breaking down boundaries in music with his knack for powerful compositions and with There is no End, the legend caters to the evolving taste of a new generation and shows that there will be no end to the potency of Afrobeat music.
6. Rumble in the Jungle – Kabza De Small, DJ Maphorisa & Tresor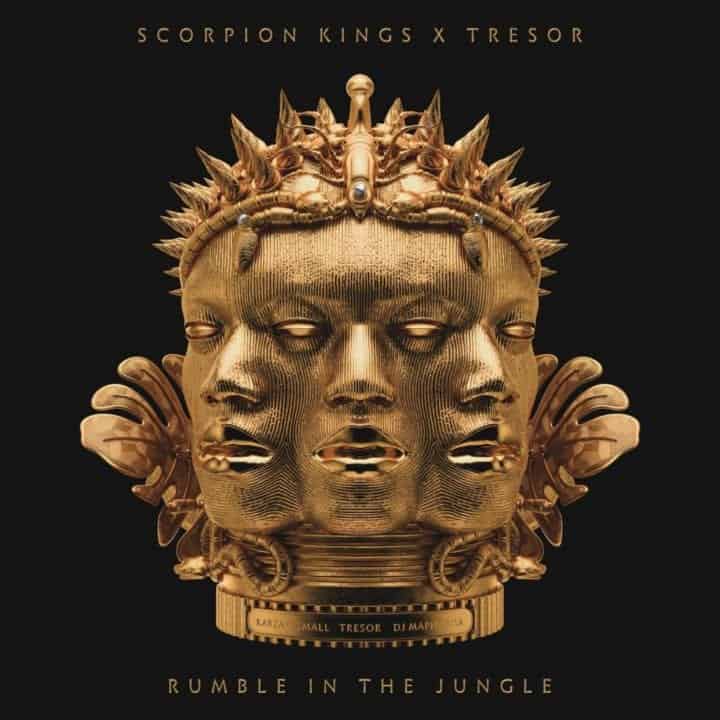 The concept of time is fluid within the bounds of South African-born genre Amapiano. With tracks extending as long as nine minutes, its creators focus on ensuring that its wavy basslines and gorgeous piano chords disrupt time's relativity, and as much of sub-Saharan Africa fell into the ennui and routine of COVID-19 lockdown last year, the genre surged to popularity, soundtracking long days and even longer night. The Scorpion King's Once Upon A Time In Lockdown provided a sense of comfort and intimacy for many going through the lockdown without such comforts at precisely the time when it was most needed, while Kabza Da Small's unsinkable I Am The King of Amapiano: Sweet and Dust was a lap of honour for the Amapiano popularizer at the precise moment the genre was primed for global popularity. Not one to rest on their laurels, the super-producer duo returned with another addition to their swelling oeuvre in April.
Twenty minutes short of two hours, they attempt to create an album that pays homage to the pan-African ethos while remaining Amapiano-centric in its layout and execution on Rumble In The Jungle. Congolese-born singer, Tresor, joins the Scorpion King for the full stretch of the set here, with his lithe voice serving as a sonic map of where the duo's homages are geared towards. The fluid percussion arrangements and lived-in grooves of Amapiano's house influence are sometimes swapped for a more staccato delivery on songs like "La Vie Est Belle" and "Mali Mali" that makes this an album more accessible to people across the continent, but on songs like "Dust In The Wind" and "Starry Nights" they offer effervescent reminders of their cool brilliance. In tandem with the producer duo for the entirety of the album, Tresor coaxes delightful pockets of melodies on songs like "Folasade" and "Neriya" while proving himself capable of owning the bright lights on "Love Like A Weapon". As prolific as they are prodigious, Rumble In The Jungle saw Amapiano's foremost pairing take ownership of the genre and provide a template for its cross-continental co-option.
5. No ZZZ2 – Zilla Oaks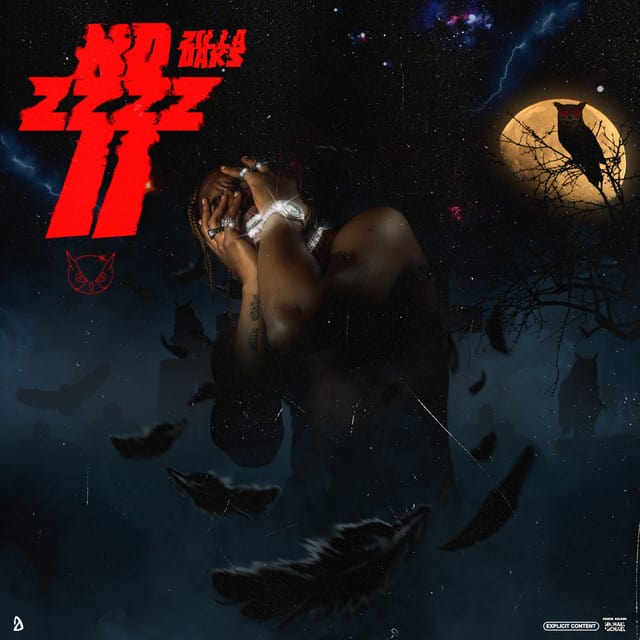 With relation to its bustling, no frills prequel, NO ZZZ2 is a purposeful expansion of Zilla Oaks' astonishing skill-set as a rap artist. In the near three years since his previous solo project, the Abuja-based rapper has done some growing, palpable in his spree of feature verses and loose single, and far more evident on his latest tape. NO ZZZ2 is an exciting distillation of Zilla at a new peak, a commanding set with diversity in its musical choices and overall approach. There's a blaring, spine-tingling intro, a Trap meets Afropop banger, a bar-fest laden with quotable raps, and scene-stealing features that makes proceedings even more fascinating. Even with the emphasis on his versatility, Zilla proves himself to be a singular talent with a sky-high technical ceiling.
4. For(e)ward – Made Kuti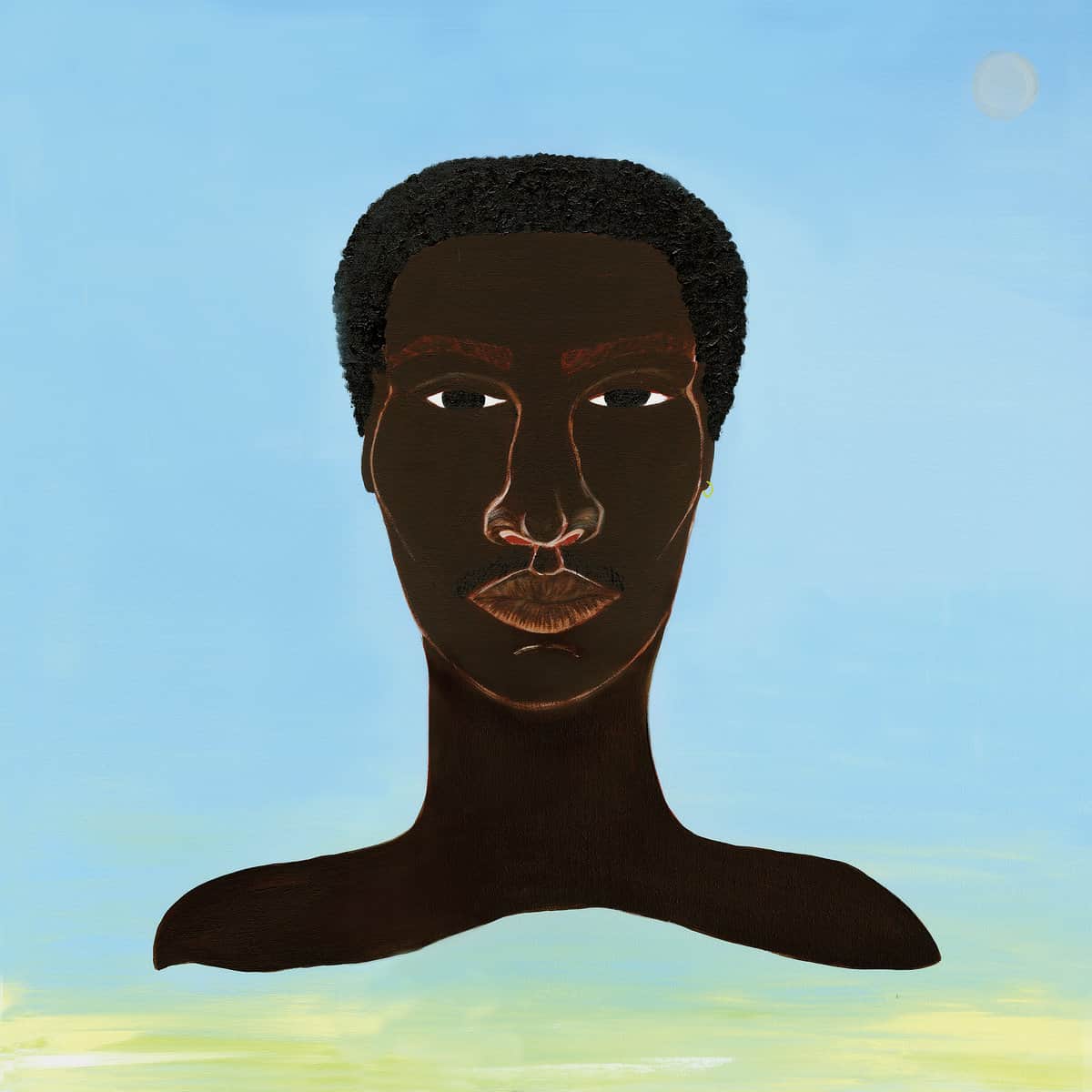 What do you do when you're attached to a revered musical lineage? For Made Anikulapo-Kuti, the answer was simple: Throw down your own gauntlet. For(e)ward, Made's debut album is a dazzling and distinct entry into the storied canon of Afrobeat, the genre pioneered by his grandfather and furthered by his father Femi and uncle Seun. Released as one side of Legacy+, the double-sided compilation with Femi's Stop the Hate on the other side, For(e)ward situates Made as the ideal progressive auteur for Afrobeat. On an album where he plays every single instrument, Made leans into his intuition as an experimental musician, gathering the multiple threads of the genre and piecing it together into his own unique fabric. In there, he offers meditative mantras and deeply thoughtful commentary, sung in his affecting baritone and sometimes spoken with preternatural clarity.
3. Trouble in Paradise – Shekhinah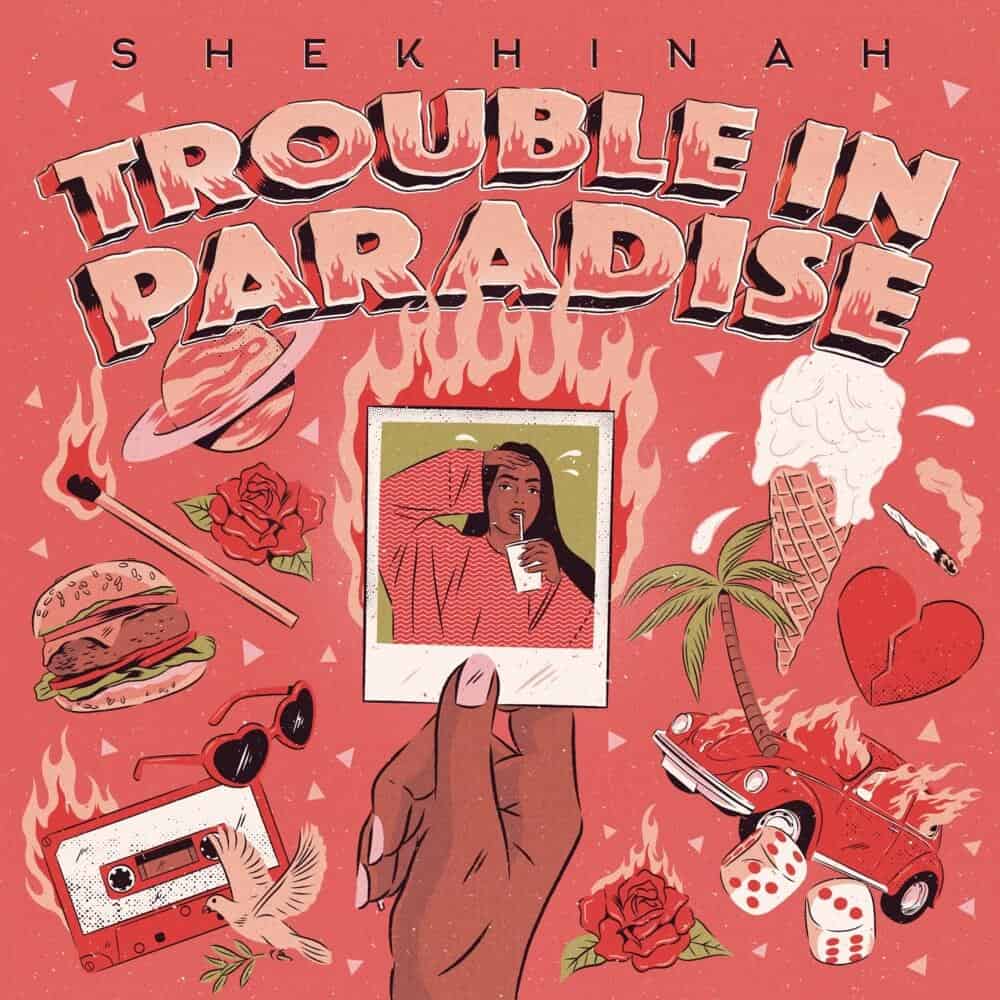 'Trouble in Paradise' is Durban singer Shekhina's long-overdue sophomore album. Four years apart, 'Trouble in Paradise' is an album reflective of Shekhinah's journey through adulthood so far, soulful and sorrowful documentation of how she has handled the intensification of all life's problems as responsibilities grow. Primarily addressing the battlefield that is growing up through relatable stories of love – both of the self, and of romantic partners – Shekhinah immerses listeners in her vocal diary, with mesmeric soulful vocals that float atop of mystic productions, as heard on the album's first track, "Tides" and sustained throughout the record. Heavy on the water-based idioms, "Tides" is followed by a fluid album ripe with supple dexterity, and and an encyclopedic yield. R&B cuts such as "Fixate" and "Diamonds Do", show a proficient understanding of the genre's multiple iterations, whilst more experimental productions, found on the meditative "Wedding Song" or the loosely-structured "Fall Apart" flaunt Shekhinah's venturous audacity with music-making.
Sonically, this album is a delight, lyrically it is a bittersweet treat that touches our most intimate musings, but brings this troublesome thought to the fore. Where 'Trouble in Paradise' truly soars, however, is how Shekhinah wields and intersects these aspects to illustrate the complexity of adult emotions with divinatory accuracy. Throughout this series of love tragedies, Shekhinah's vulnerable lyrics are titrated into energetic yet soft-toned songs that wholesomely depict the confusion and non-linear reality of heartbreak and issues of self-worth. At times the world is bleak and the mood is low, as we dwell, but even in our sad states, excitable moments creep in, whether its the good memories that feel as present as the show-stealing horns on "Miserable" or incidents of pride an achievement that have us feeling our the groove that leads "Insecure" despite us feeling just that. Concluding the project with a mirror monologue that scolds herself and affirms herself at the same time, Shekhinah bids farewell to the things that make her cry, the stories and experience that tie this project together. It is an intentional ending to her journal of the trouble she found in paradise, a purposeful farewell that reiterates the depth of Shekhinah's craft throughout this project.
2. LV N ATTN – Lojay & Sarz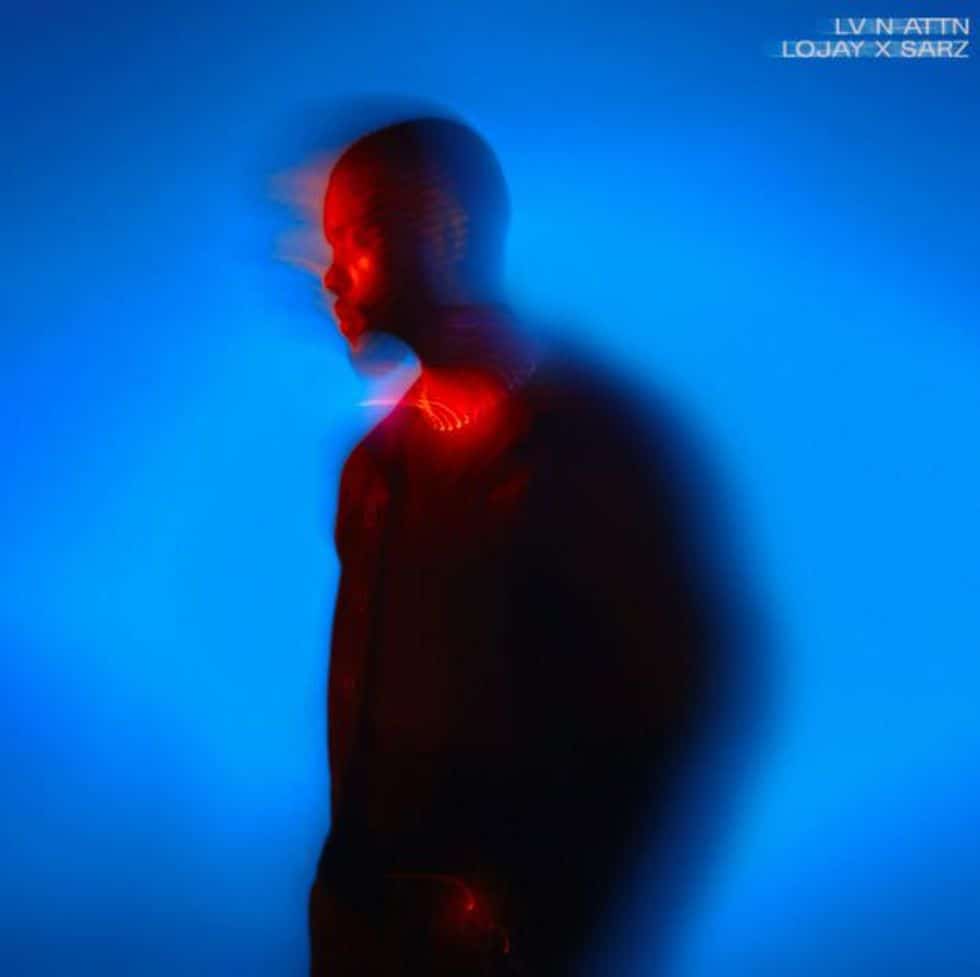 It may seem too early to have newcomer Lojay and skilled beatsmith, Sarz's joint project 'LV N ATTN' on any mid-year list but just one listen will have you running it back to catch all the intricacies and melodies that the duo have to offer. Promotional single and project opener "Tonongo" is a slinky Afropop number that finds Lojay quipping about his love for women with a hazy baritone imploring her to whine to the beat of the song. In fact, melodies are front and centre of everything this project has to offer, veering through a cocktail of sounds from Amapiano on numbers like "Monalisa" to Dancehall, Afropop and more—all deliberately intended to amplify the candor of their passion. Their peak synergy and star power make the project an event, however, nothing usurps the guest appearance of Wizkid on the EP's titular track. Not only is the Afropop singer's influence felt heavily throughout the entire project through Lojay's use of vocal trickery in his singing but his inclusion almost becomes a legitimising co-sign of Lojay's undeniable star power. Rarely does an artist break into the mainstream with the help of two of Afropop's most famed names while holding their own weight and putting on a self-determined showcase. Lojay is definitely an artist who has a lot more to say but till then, this potent re-introduction would have to suffice.
1. B4NOW – Blxckie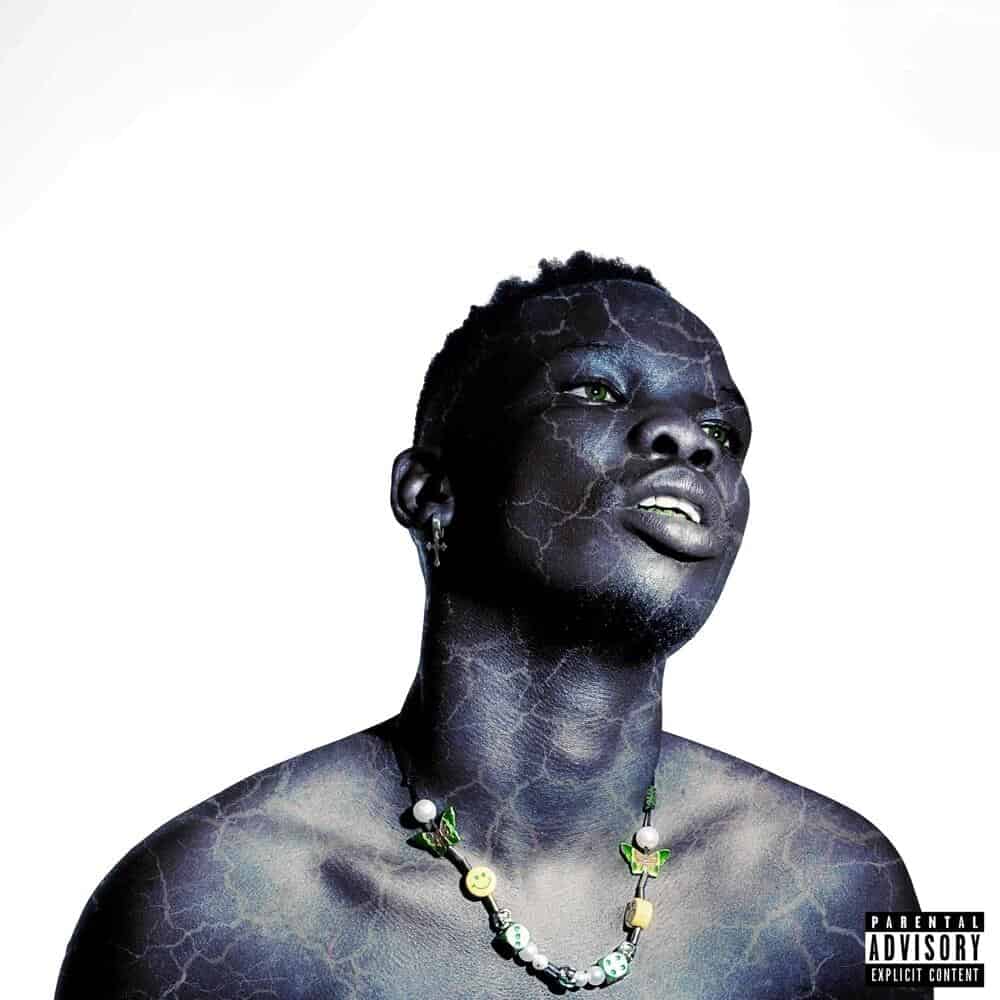 Opening with a capella takes, "Mama It's Bad", Blxckie wastes no time raising the bar for contemporary rap on the continent. Over a simple piano-led beat Blxckie introduces the melodic flow that will accompany his cocksure lyricism flaunted on this track as apparent throughout the tape. As is customary in the rap game, B4NOW embodies bravado; from his cool countenance and style to the fan attention he commands, from jealous opps to testimonies of how he came up from the trenches to trophies, on B4NOW, Blxckie brags about the enviable life Hip-Hop success has bestowed upon him.
When the music doesn't slap, this trope becomes cringe and forced; listeners question "really?" when these arrogant bars aren't supported by quality music. But these pitfalls aren't anywhere near Blackie's radar. This album is an evidence sheet of everything Blxckie boasts of, you don't need to look any further to see that like David, this rising star has overcome the Goliath music industry that bullies most unorthodox talents into submission. When Blxckie brags about the fanfare surrounding him on tracks from "Hut" to "Big Time Sh'lapppa", there is no doubt of it. Two standout tracks on the project, where "Hut" is a melodic rap cut ripe with skilled similes, "Big Time Sh'lapppa" opens up a sequence of high-pitched spoken delivery that emphasises Blxckie's prowess in a number of Rap styles, particularly juxtaposed with the R&B take preceding it, "Hold". Given an affectionate length of five minutes, "Hold" is the track to exemplify the diversity of B4NOW – by all means a Hip-Hop album through and through. Its song length contrasts records shorter than two minutes, its sonic make-up augments the album with sounds from R&B music where House was earlier represented on the number before it, "Sika", as he passionately and vulnerably sings to a partner for love, "Hold" depicts the multiplicity of the artist with charming and relatable flair.
Tying this album together is Blxckie's delectable sung flow. Though not apparent on every song, for example, "Gas", or "Steppin" opt for more aggressive showings, opening with a melody-led take and closing in a similar fashion on "Tall", Blxckie puts his best foot forward throughout this album, booting all competition out of the way. As the year goes on, these are going to be difficult shoes to fill – for every artist for Blxckie. As he says on "Uppity", with the most real line of the year: "My hardest song is um.. Well I don't know cos I haven't made it yet."
---
Words by Adewojumi Aderemi, Dennis Ade-Peter, Tami Makinde and Wale Oloworekende
---