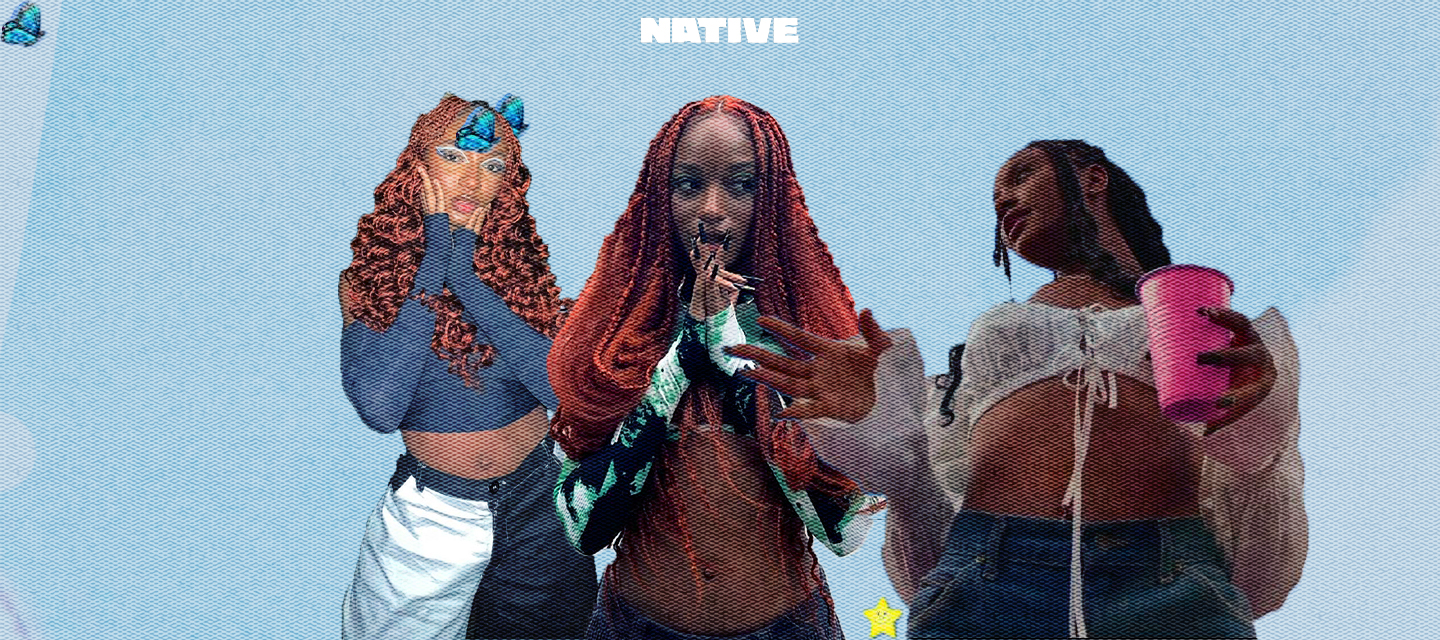 A year later, Ayra Starr has emerged as a generational voice
one of her generation's leading voices
A year ago, Ayra Starr arrived in spectacular fashion, with a fully formed voice, a bewitching demeanour, and the backing of the most effective label machine on the continent.
As has become the norm for new Mavin signees, Ayra Starr entered the public eye with her debut EP, an eponymously titled 5-track set with the opening number, "Away," as its lead single."Away" opens on a rather solemn tone, even if its lyrics are biting, until it hits a crescendo with a magnificent hook that instantly carves out space in your memory. On "Sare," another delightful standout, the euphoria leaking out of her vocal performance is mesmerising and instantly identifiable, because the dizzying feel of devoting yourself to a romantic partner, especially when you're young, is a universal experience.
Within a heartbeat, the singer's name was already in ubiquitous circulation; and it was near impossible to scroll across the Twitter timeline on that day without seeing takes about Ayra and her new EP. As much as the buzz revolved around a new face in the game, Ayra Starr's activation was also a testament to the Mavin machine, which, over the years, has become an incubator for nurturing sure-fire talent. Starr was no different.
Without any ounce of exaggeration, 'Ayra Starr' and the glossy video for "Away" showed that Ayra Starr had IT. She possessed that special combination of talent and self-assured charm that melds into star power. Part of which came from working with the greatest music Svengali in Nigerian music, many months before her eventual mainstream arrival. The other part, and perhaps more important, is the preternatural poise she already possessed from years of fiddling around with her voice.
As an adolescent, Ayra Starr was already attempting to remix and cover her favourite songs, and by her early teens, aided by a mother who supported her dreams, Ayra and her brother were already writing original songs. If you scroll through her Instagram, there are covers of Andra Day's "Rise Up" and 2Face Idibia's "Ole," both wildly different in style and substance, while serving as accurate depictions of Ayra's pull which lays in her melodious vocals and its resounding tone.
View this post on Instagram
A lot has been said and written on Ayra Starr being relatable to Gen Zers and younger millennials. As true as it is, it's not a distinction that seems to limit her appeal. The trends of Pop music are usually dictated by the young demographic, but the true mettle of a pop star is the ability to reach a broad, diverse range of people. In craft, the melding of clear-eyed writing, deftly handled melodies, and a multiplicity of musical choices from soulful folk to IDM is impossible to fault, regardless of proximity to the singer's immediate audience. While Ayra's largest crop of loyal fans are those she's much closer to in age, the music is refreshingly light and the subject matter is universal enough to transcend generational divides, as proven from the singer's near 1.5 million followers on Instagram.
In a larger context, this sort of breakout is another indicator that the current vanguard of Nigerian Pop music is widening for its younger voices to shine right off the bat. Just two years before Ayra's unveiling, fellow Mavin wunderkind Rema, stormed into mainstream popularity with his dazzling eponymous EP, becoming the toast of Nigerian music almost overnight. A year later, Port Harcourt-raised singer/producer Omah Lay crashed the doors with 'Get LayD', a delectable debut that fused Afropop and contemporary R&B into a breezy whole. Both artists followed up with new project(s)—two for Rema, one for Omah Lay—within the same calendar year, effectively setting a new bar for breakout year criteria.
With immediate examples in front of her, Ayra Starr didn't just follow suit, she upped the ante. About seven months away from her debut EP, she dropped her debut LP, '19 & Dangerous', to instant critical acclaim and rapturous public acceptance. If 'Ayra Starr' was an assertive coming out party, her debut album was a commanding statement, magnifying every positive attribute from her first project into a wondrous 11-song set. Her writing, with major assists from brother and major collaborator Milar, remains clear, albeit even more inviting with the avalanche of quotes across multiple standouts. The music is as colourful as ever, spanning a range of genres such as emo pop, acoustic R&B, Trap-inflected Afropop, and more, without dampening cohesion.
"I always knew I was going to name my album '19 & Dangerous'," she told The NATIVE before the album release. "I said that by 19, I would release my first project and now, I am doing exactly that." It's awe-inspiring that in her first full year as a professional recording artist, Ayra Starr was basically ticking off items from her checklist. Beyond the self-manifestation hubris, though, it's a culmination of her life's work till that point. To fully appreciate that, go through Ayra's Instagram page and you'll find the alleged video that pretty much convinced Don Jazzy to sign the singer. That song, then titled "Damage" per the video caption, shows up on her debut album as emotive highlight, "Toxic."
Of course, it would be impossible to take stock of '19 & Dangerous', and Ayra's entire 2021, without mentioning "Bloody Samaritan," the London-produced masterpiece that turned into a smash hit and anointed Ayra Starr as a blossoming superstar. It's a gleaming Afro-fusion gem, a fusion of dusty Amapiano drums and ornate melodic flourishes forms a sonic background for a vocal performance that's pure gold in technique and downright infectious in attitude. As definitive as her biggest song is to her career trajectory, Ayra Starr's breakout year was wholly defined by her catalogue, a stunning collection of sixteen songs across two stunning projects.
Ayra Starr entered 2021 relatively anonymous. A year later, she's just entered 2022 as one of the most exciting artists of her generation. For the singer, her label and her most loyal fans, I'm pretty sure there's a general consensus that there's still a lot of work to do, but it doesn't mean a victory lap isn't presently warranted.
---