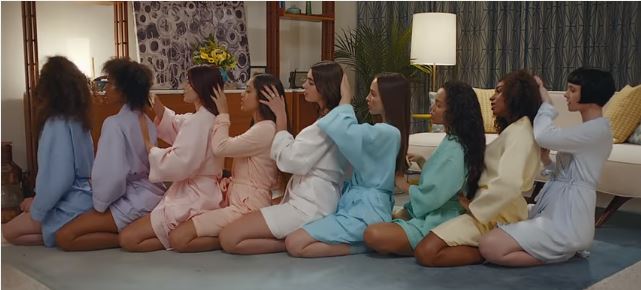 4:44, XXXtentacion and New Rules: all the videos you should see this week
Crank up your youtube
Dua Lipa – New Rules
Already being called the most original video of 2017, pop newbie Dua Lipa's video treatment for her hit single "New Rules" takes all the tropes of the post break up girl pow-wow and turns them on their head, the colour gradients, the choreography, the diverse models in the video, what's not to love about this?
2017 XXL Freshman Cypher
Every rap fan knows their faves aren't shit till they've proven themselves at XXL's annual cypher. Much like in the NBA where new player are given a chance to start their careers with an all star "Rookie Showcase", new artists are broken into teams for a freestyle session on the hip-hop magazine's cypher. This year's edition features Kyle, A Boogie Wit Da Hoodie, Amine, XxxTentacion, Playboi Carti, MadeinTYO, Ugly God, PnB Rock, Kamaiyah, and Kap G who have all released hit tracks this year. Though XXL has only put out the videos for two of the three teams, the fan debates have already begun and the singing rappers appear to be winning while XxxTentacion is the vibe killer.
Jay Z – 4:44
https://www.youtube.com/watch?v=pjFL_OMbZGo
JAY-Z albums always sell platinum one way or the other. Whether it's as a result of his massive following, or he sells a chunk of it off to Samsung or he just gets introspective as he did on his latest album, 4:44; Jay Z releases always get the attention he wants. The album's title track has also gotten a complimentary video in the form of a short film filled with an array of images, interviews, and phone-filmed clips that depict love, joy, anger, fun, and violence.
El'Vee – Wild Thoughts Afrobeats Version
A mesmerizing gif of Rihanna's break shaking while she danced in the video for "Wild Thoughts" may be responsible for this video by Nigerian twin singers, El'Vee. The gif surfaced online following Dj Khaled's release of the Caribbean dance number that samples harmonies from Santana's "Maria Maria" and it has in turn inspired the Afropop duo to refix it for an "Afrobeat" single. The video is shot on a beach where the sisters dance, piling on the sex appeal and a model attempts to salsa. Could have been better, but it works.
Wiz Khalifa and Charlie Puth – "See You Again"
Everyone has already seen this video but this week, it broke the record for the most viewed video on YouTube. Park Jae-sang, better known as PSY, has finally gotten kicked off the top of the chart, five years after his "Gangnam Style" single was uploaded on the site. Though it still holds the position for being the first to hit the one billion views mark, Wizk khalifa and Charlie Puth's Paul Walker dedicated soundtrack for Fast And Furious 6, "See You Again" has ousted it.
Trailer – What Lies Within
Expected to be available in cinemas from September, Tope Tedela, Paul Utomi and Vanessa Nzediegwu have put together a film that reportedly chronicles twenty-four hours in the life of two women; Fiona and Ireti who got mixed up in a situation that adversely affects their loved ones, family and friends. The trailer shows that the film set in Lagos will feature Michelle Dede, Ebele Okaro, Okey Uzoeshi, and Kiki Omeili, Paul Utomi, Ken Erics, Odenike, Tope Tedela and a cameo appearance by Steve Onu (Yaw). Provocative imagery of sex, drug abuse and violence also feature in the one minute long trailer.
Featured Image Credits: YouTube/Dua Lipa
---
You are meeting Debola at a strange time in his life. He wandered into a dream and lost his way back. Tweet at him @debola_abimbolu
---